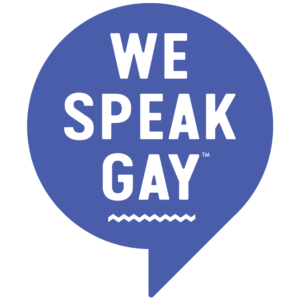 We Speak Gay community is a community of open minded companies and events that are  welcoming to LGBTQ customers creating a safe atmosphere in which you can feel valued and respected.When using the We Speak Gay sticker in the window or logo on the WEB page the companies express values of diversity and inclusivity.
Querelle Festival
Querelle is an ambitiously diverse festival for the LGBTIQ+ people and their allies in the heart of Helsinki. The festival takes place at the Train Factory next April, 26.-27.4.2019 More info soon.
Sideways Festival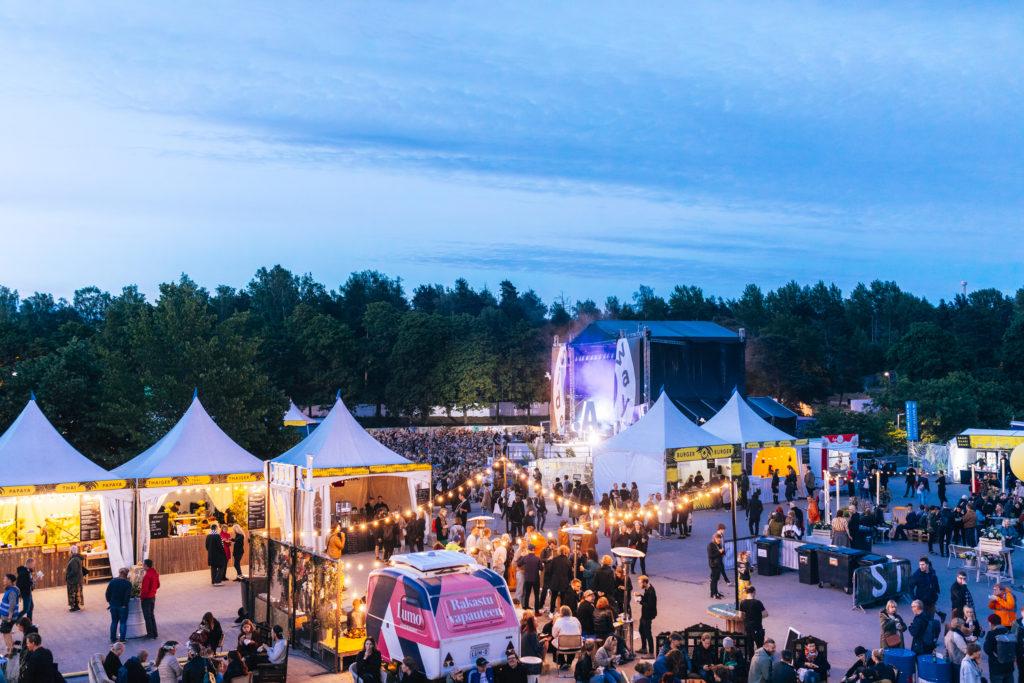 Picture by Sideways / Petri Anttila
Sideways festival is taking into account the diversity aspect both when it comes to the audience as well as performing artists. Sideways is featuring a line-up of the best national and international indie acts, paralleled by an elaborate range of exciting, mind-blowing and fun sideshows. Sideways Festival is a true haven of creativity and an absolute must-do for the music aficionado who loves to indulge in diverse food offerings, quality drinks and experiences that are not found everywhere else.
Hotel Klaus K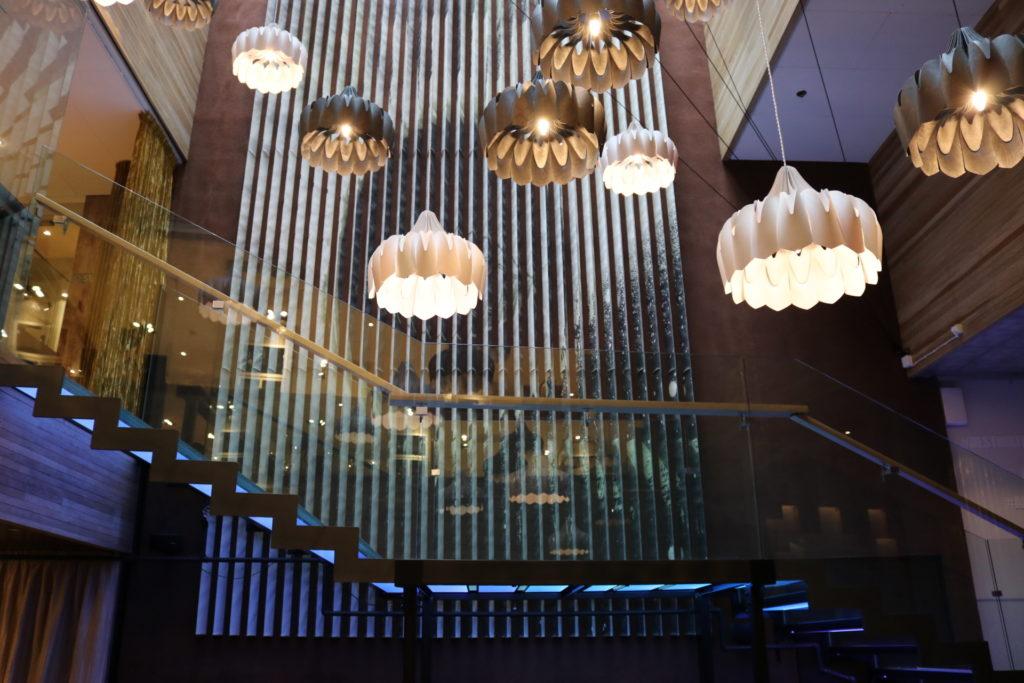 Located in the heart and center of Helsinki, Klaus K is the perfect modern style hotel, the first design hotel in Finland. Inspired by the national epic Kalevala – it's nature and dramatic design follows all the rooms and interior. The hotel has also a weekend package for Tom of Finland fans. You can see more pictures and lifeof2men experience from March 2018 here. Also the traveling gay couple Karl and Daan Coupleofmen visited Klaus K hotel in August 2018.
Hostel Suomenlinna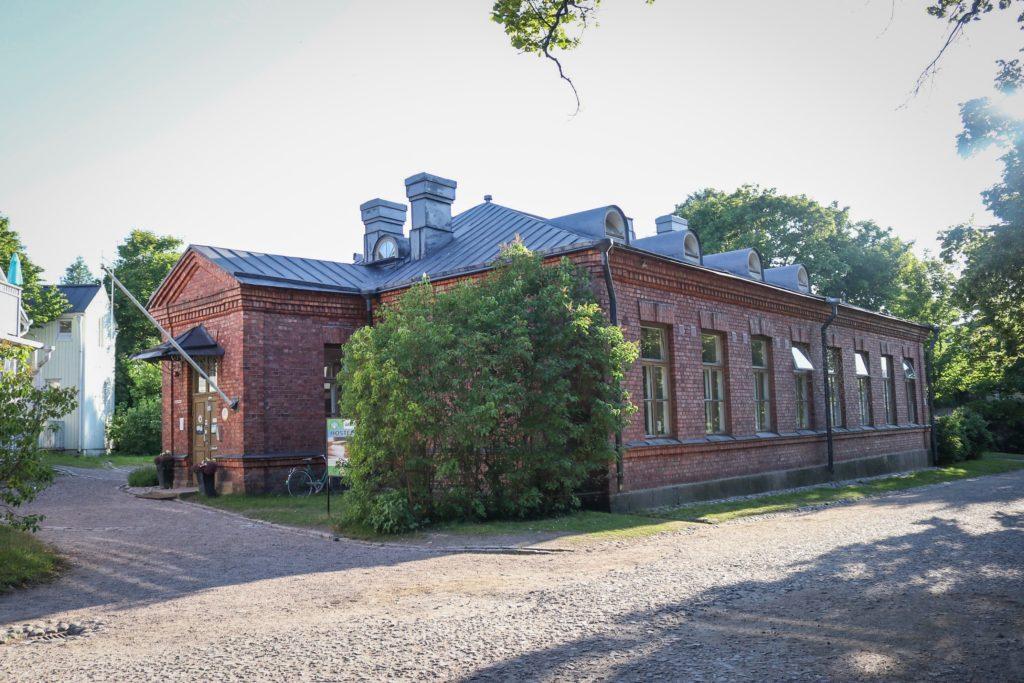 Hostel Suomenlinna is the hostel of the year 2018 located in a UNESCO world heritage site on the island of Suomenlinna. This hostel is an excellent choice if you want to experience the  Helsinki archipelago and yet  overnight just a 15min ferry ride from the Helsinki city center. The ferry starts from the market square in Helsinki. The island and the historical sea fortress are worth to experience.
Myö Hostel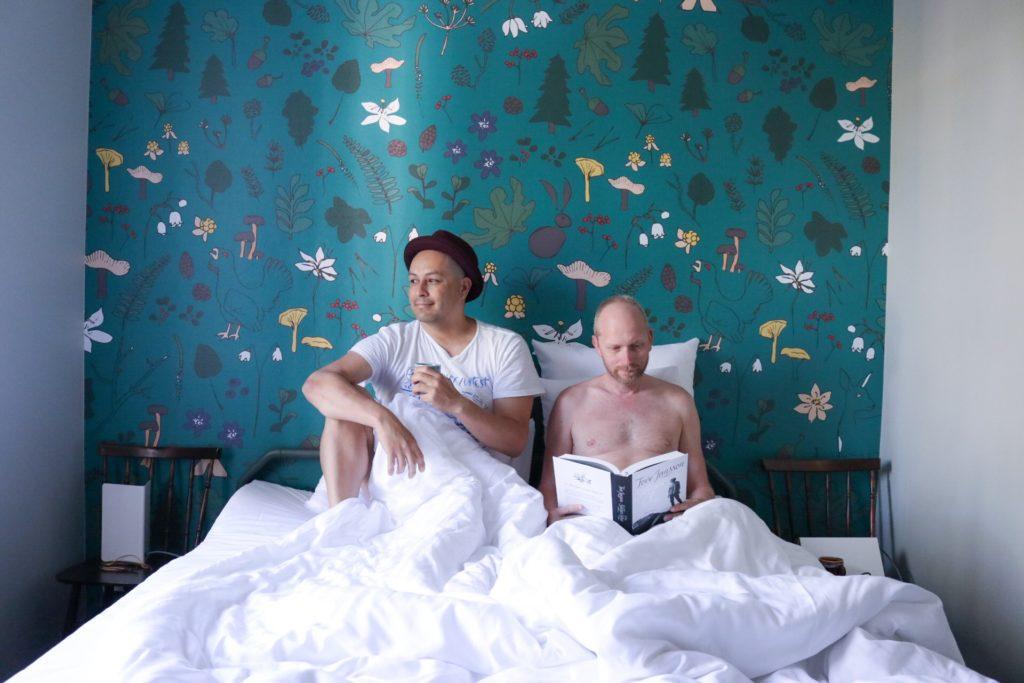 If you want to stay in a more communal environment and make a difference, Myö Hostel is your choice. This brand new hostel is just a few kilometres from Helsinki downtown. The hostel offers jobs for people with disabilities and in this way communicates about inclusivity and diversity. The hostel wants to play it fair.
The Island of Lonna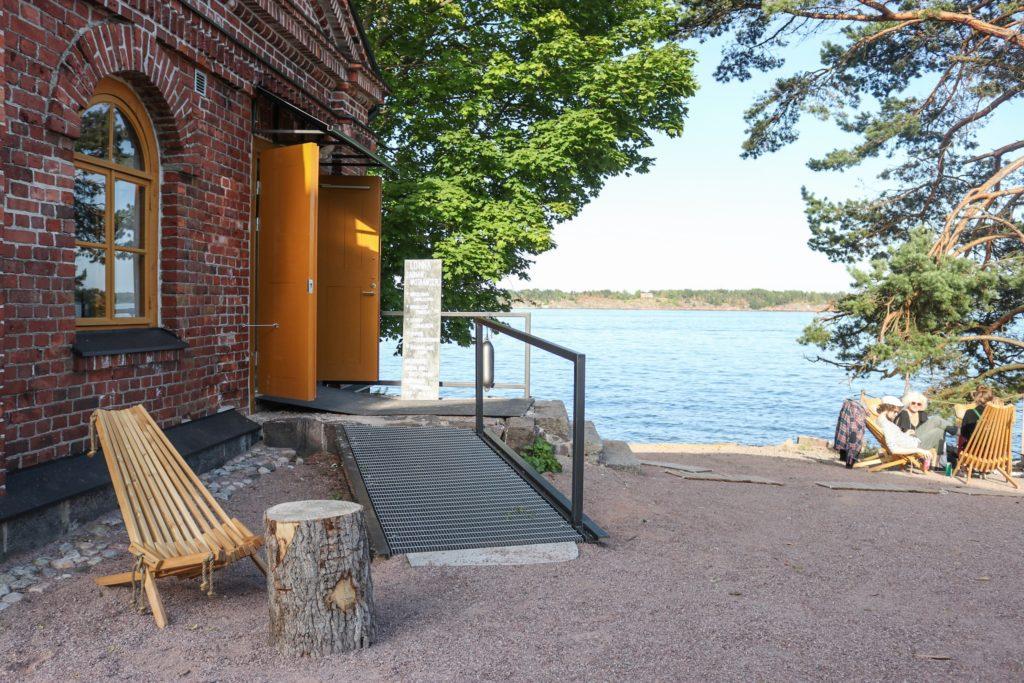 Welcome to the charming little island of Lonna, just outside Helsinki. You can reach this island with a ferry in just 10 minutes from the market square in Helsinki. This is a place where you can forget your worries and just relax and enjoy the sea. There are a couple of restaurants on the island, a public sauna and lots of fresh air.
Happy Guide Helsinki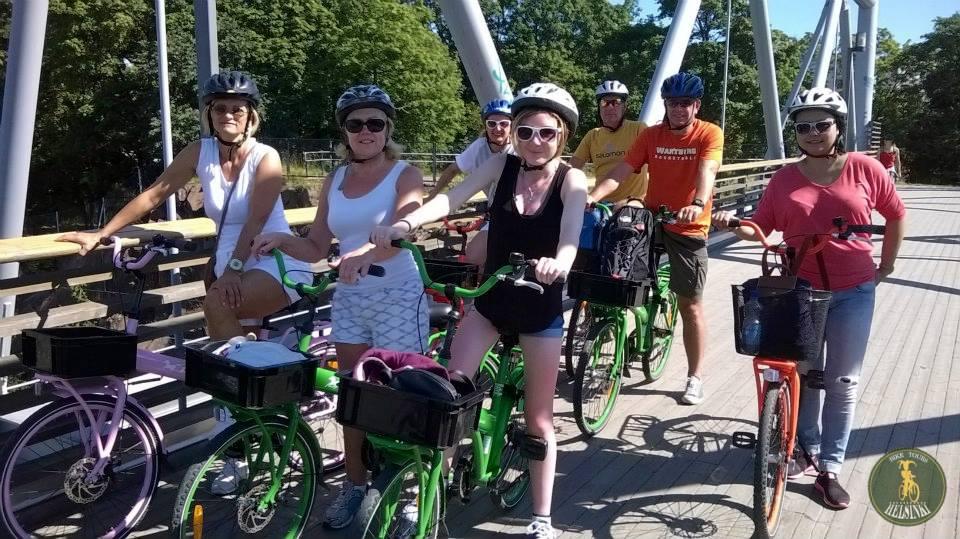 Sunny and sustainable guide services in Helsinki. One of the guided tour is Tom of Finland experience. You can walk the streets once wandered by one Touko Valio Laaksonen who is much better known for his artist name –  Tom of Finland. Tom held residency in Helsinki for the major part of his life and during this time many important happenings took place in the capital of Finland.
Music Theatre Kapsäkki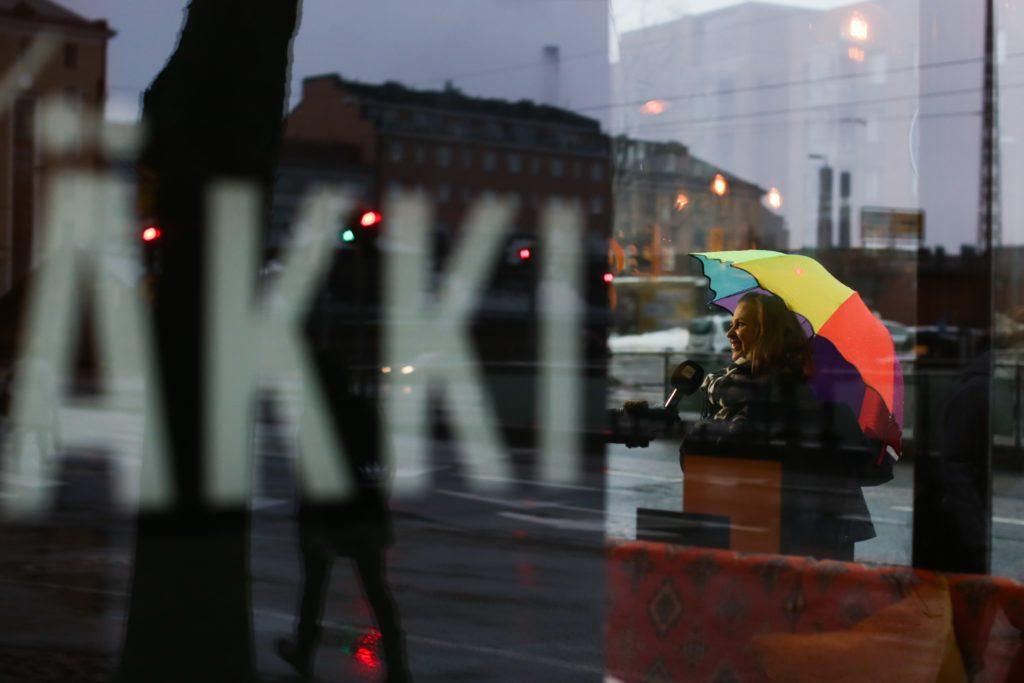 Music Theatre Kapsäkki is located in Sörnäinen close to the popular hipster area of Kallio in Helsinki. Its' programme consists of concerts, club nights and musical plays that suit viewers of all ages. As music is an international language, a significant part of shows can be enjoyed with no comprehension of the Finnish language. Kapsäkki has been promoting LGBTQ rights with pride, for example arranging the "Finally getting married" event on the 1st of March 2017 when the same-sex marriage law came into force in Finland. 8 couples were celebrating their wedding in the Theatre together with lifeof2men Hannu and Raul. Also Kapsäkki Goes Pride event during the Helsinki Pride week has become a phenomena.
Cafe Damascus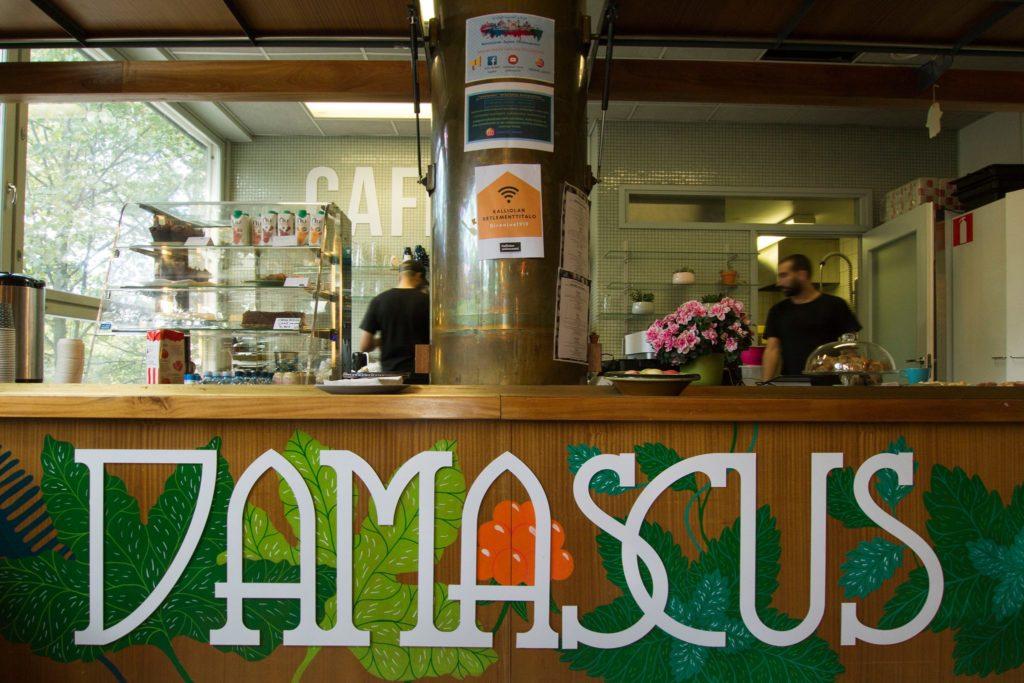 "Home is where we are together" is a concept that Cafe Damascus is built on. The idea was a result of Syrian-Finnish encounter and friendship. "We exist to build a community by providing nutritious and delicious food from our grandma's recipes. Our goal is to recreate our traditional Syrian dishes with a vegetarian and vegan twist", says one of the owners Hanan Sneih. Cafe Damascus is a multi-cultural safe place and highly recommended for diversity and inclusivity.
Spun Coffee & Goods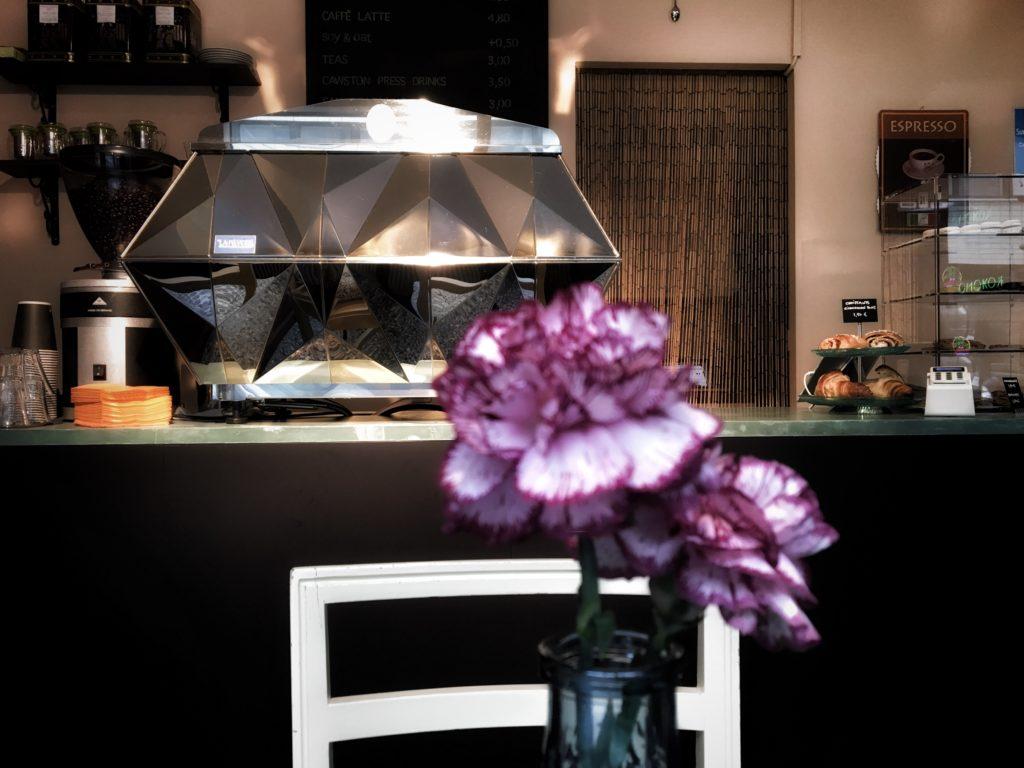 Charming little coffee place in Helsinki downtown. Spun Coffee & Goods is serving and selling Quarta Caffè Coffee from Lecce IT, as well as other imported Italian products such as pastas, oils, taralli.
MOW Mothership of Work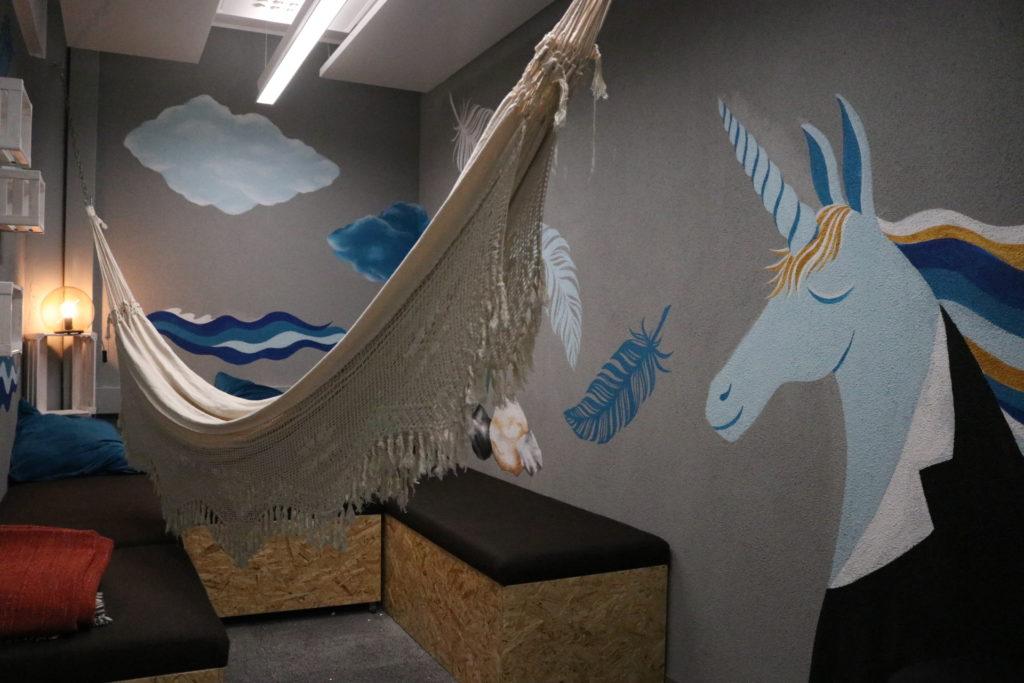 The open minded and big hearted coworking home in Finland. This is the place to work if you are looking for inspiration. MOW has two locations in Helsinki, one in downtown Helsinki and one in Ruoholahti.
World of TRE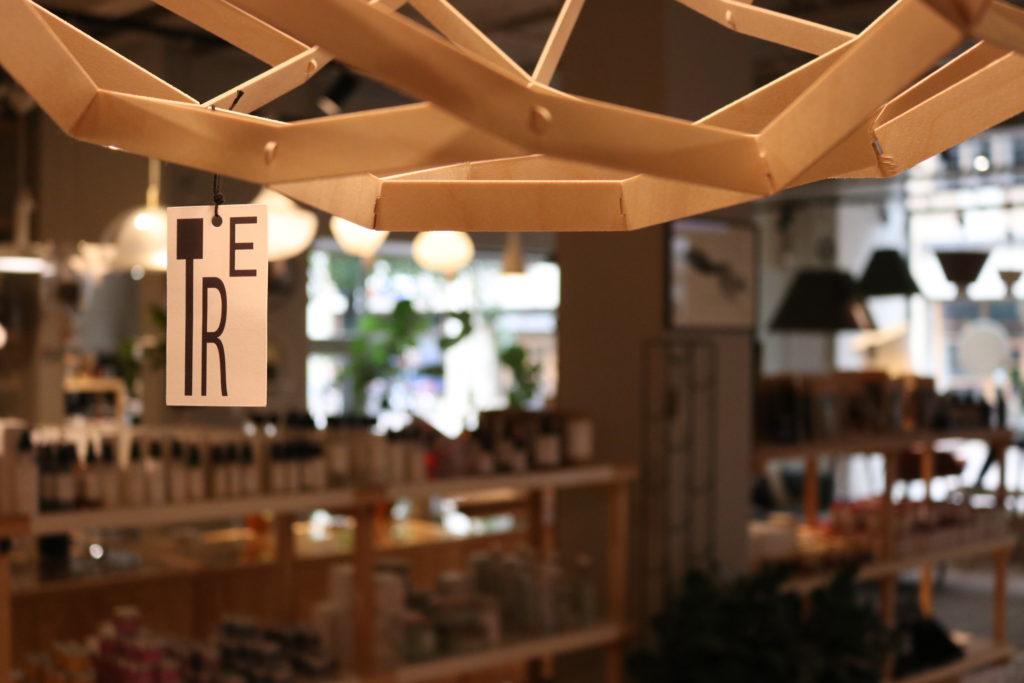 Lifestyle store for Finnish design in downtown Helsinki and online with wide range of design, furniture, lifestyle products, cosmetics and fashion. World of TRE has also a TRE Salon showroom , TRE summer shop in the Tori Quarters and the mobile store TRE Wheels.
Taiga Colors Helsinki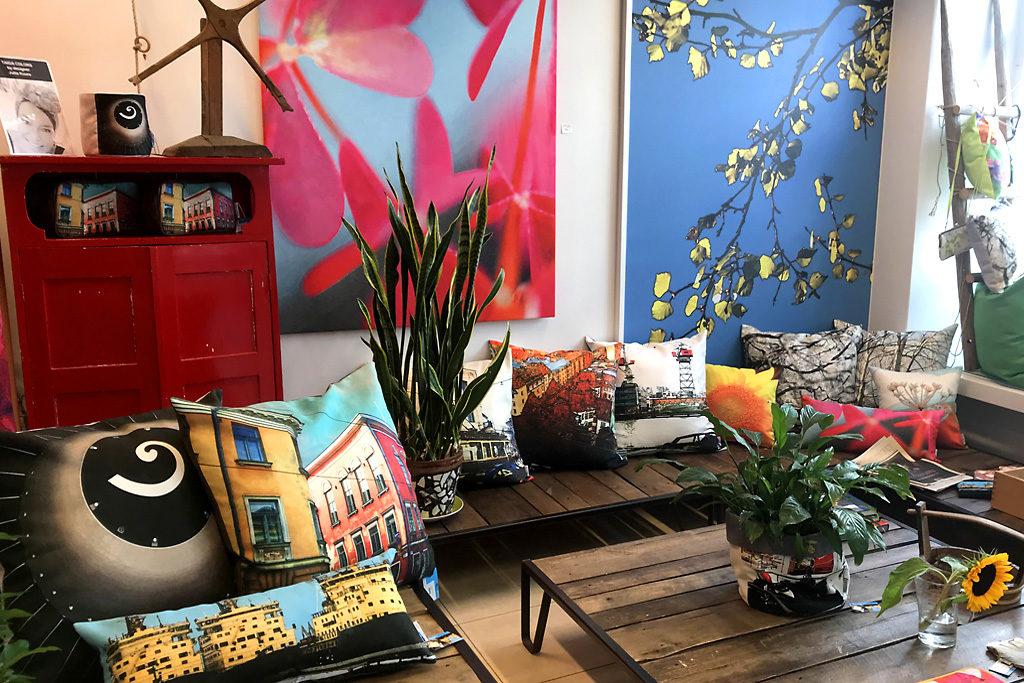 The design store with a story in the heart of Helsinki. The store is full of colors and cushions. The founder of Taiga Colors is photographer and designer Jutta Kuure. You can read the inspirational story behind Taiga Colors here.
Photographer Satu Mali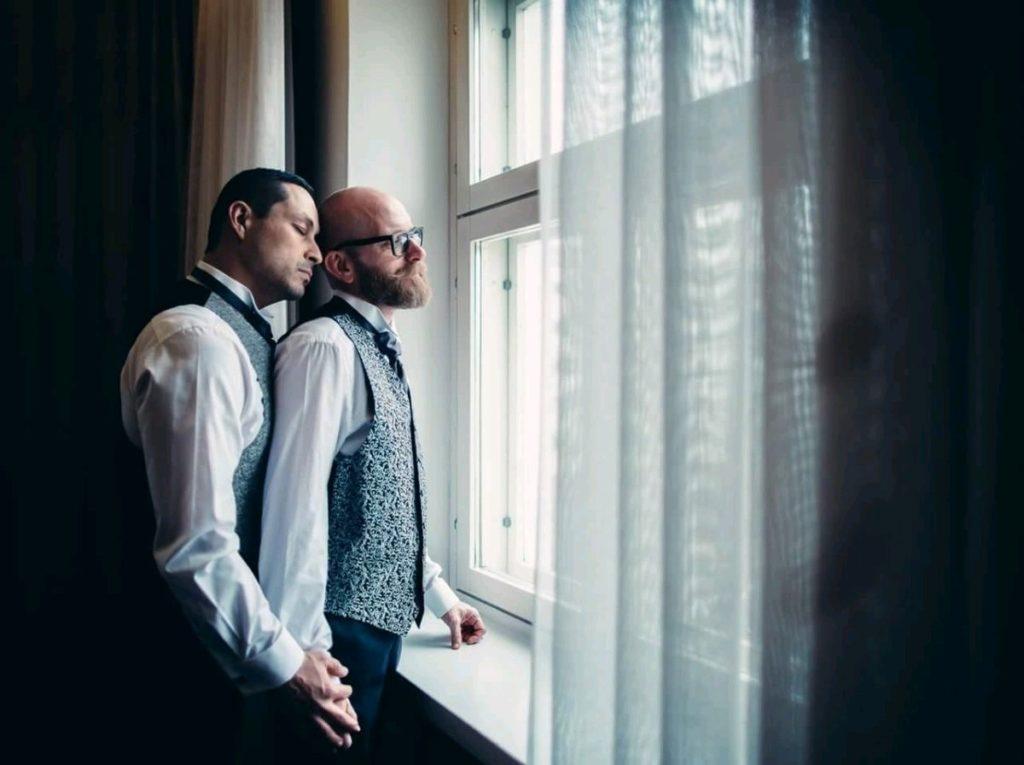 Your wedding day is one of the most precious days of your life. We Hannu and Raul of lifeof2men were the first gay couple to get married in Finland on the first of March 2017. Satu Mali was our wedding photographer and she made us feel so relaxed and natural as a gay couple on our special day. We have worked with her ever since. She is The We Speak Gay photographer. You can see more of our wedding pictures on the Gay Wedding Blog.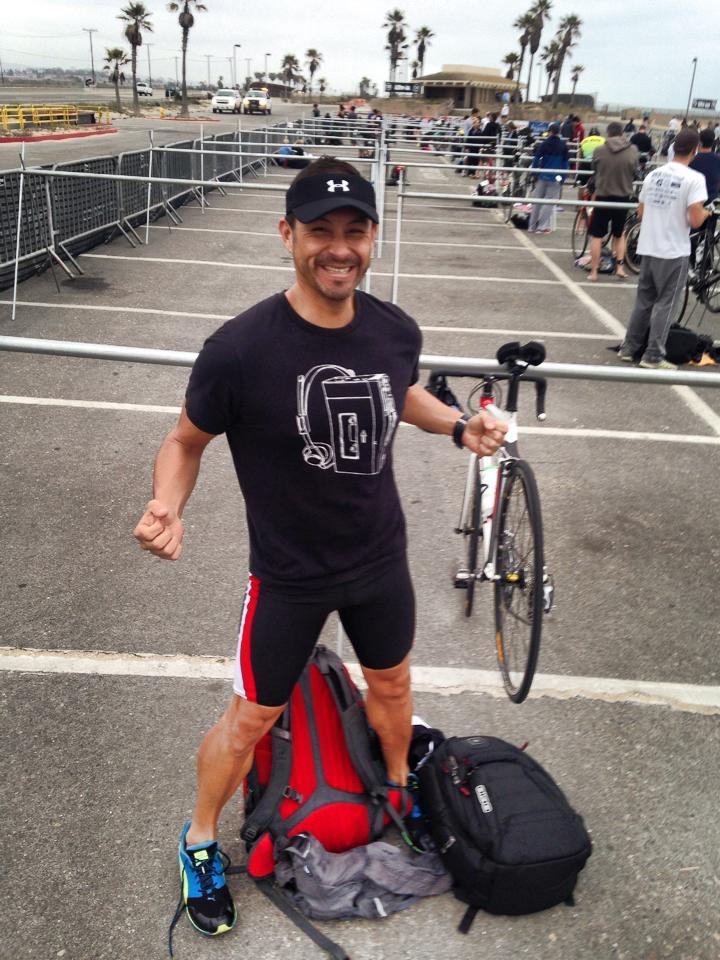 Visit Tampere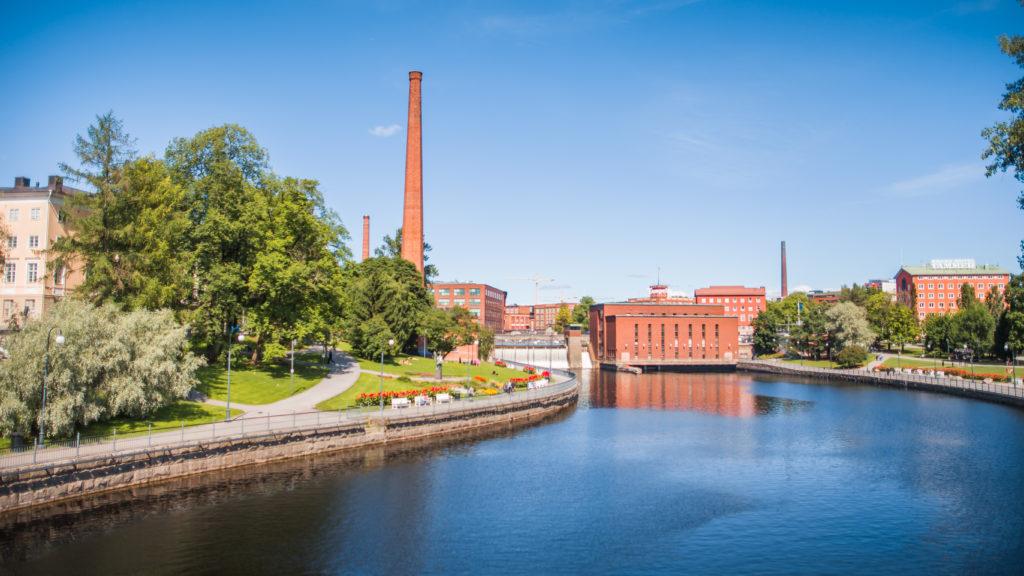 VisitTampere is the Destination Marketing Organisation of the city of Tampere, the third biggest city in Finland. Tampere is the most lovable city in Finland and open to LGBTQ visitors. Tampere marketing organization wants to support the companies in the region to openly express and communicate about their values and support for LGBTQ people.
Dream Hostel and Hotel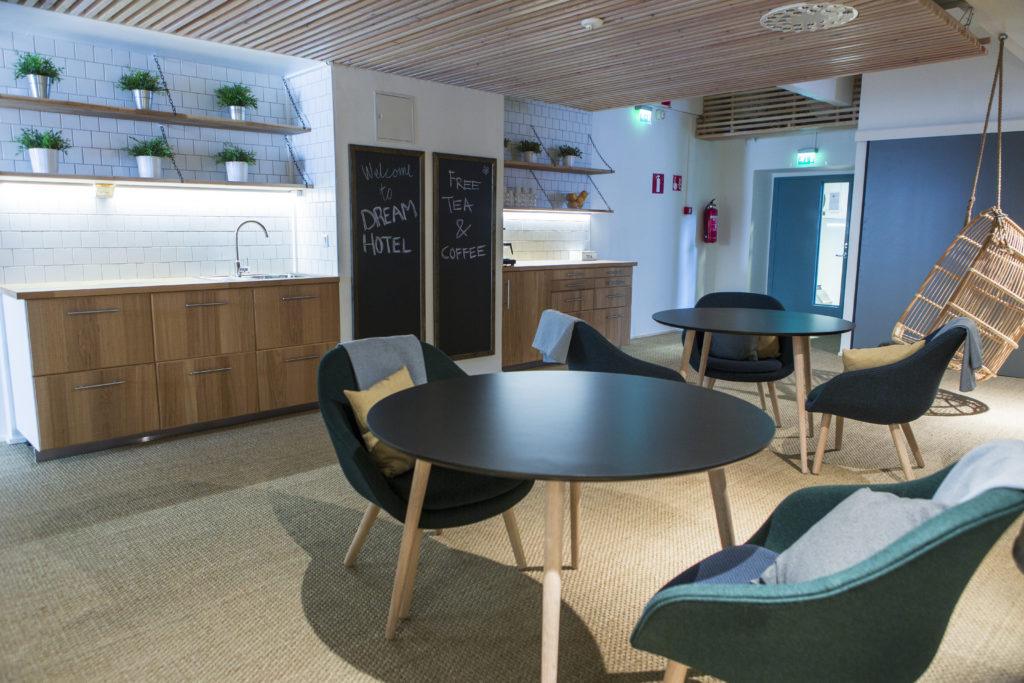 Affordable design hostel and hotel in Tampere. This quite new hostel is right in the city centre but on a quiet side street. The style is Scandinavian and industrial since the hostel is in an old industrial building, which used to be among other things a pharmaceutical production facility. Owned and operated by Ville and Eveliina Virkki, their life's work has been praised by the prestigious British newspaper The Guardian.
Tahlo Hillhouse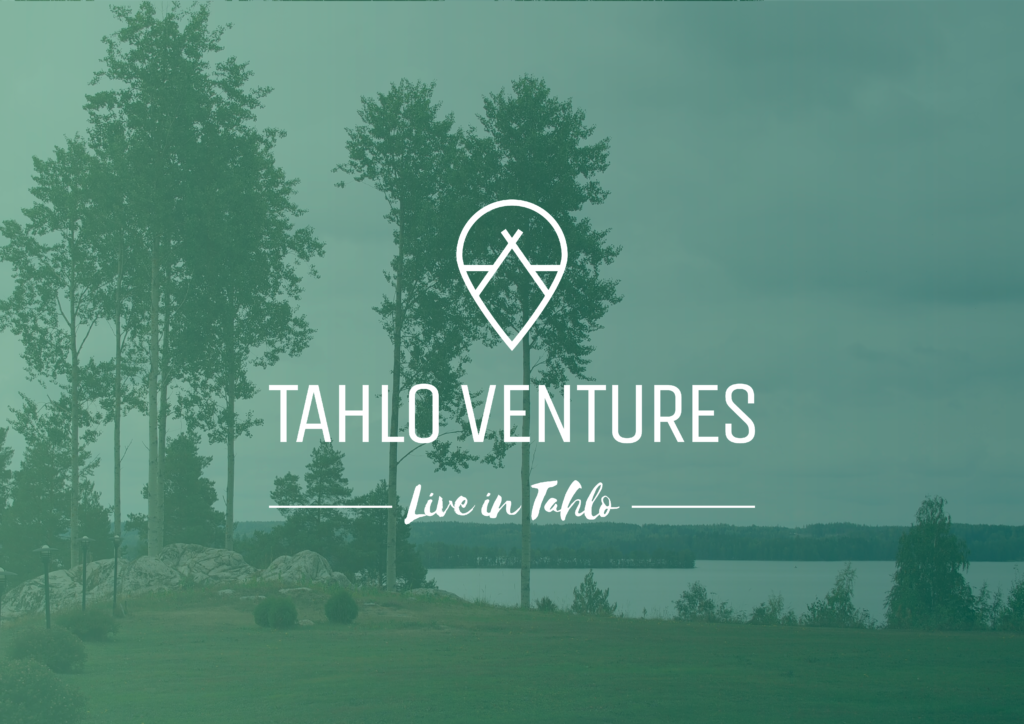 Tahlo Hillhouse and Underhill Beach & Sauna is an exciting and new project in Tampere area welcoming LGBTQ customers. Tahlo offers presence, local food and adventures by the Näsijärvi lake. More info to follow.
Kalevan Kello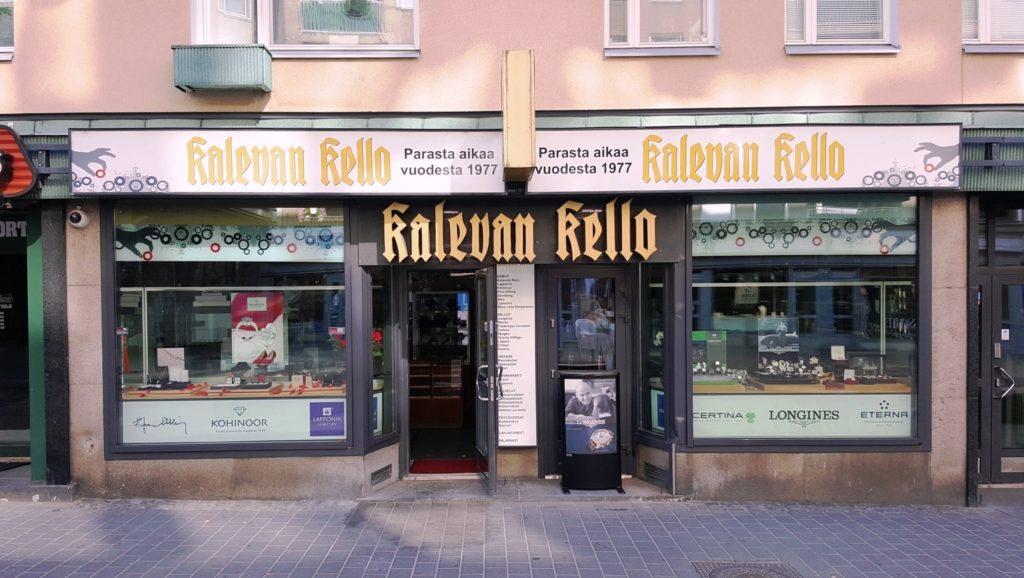 Kalevan Kello Watch and Jewelry shop is located in the heart of Tampere, close to train station. It is traditional, family owned shop. In the shop there is wide variety of well known watch and jewelry brands like Longines, Efva Attling, Kalevala Jewelry, Lapponia Jewelry etc. Kalevan Kello is the place to go if you want to buy vintage watches.
Visit Turku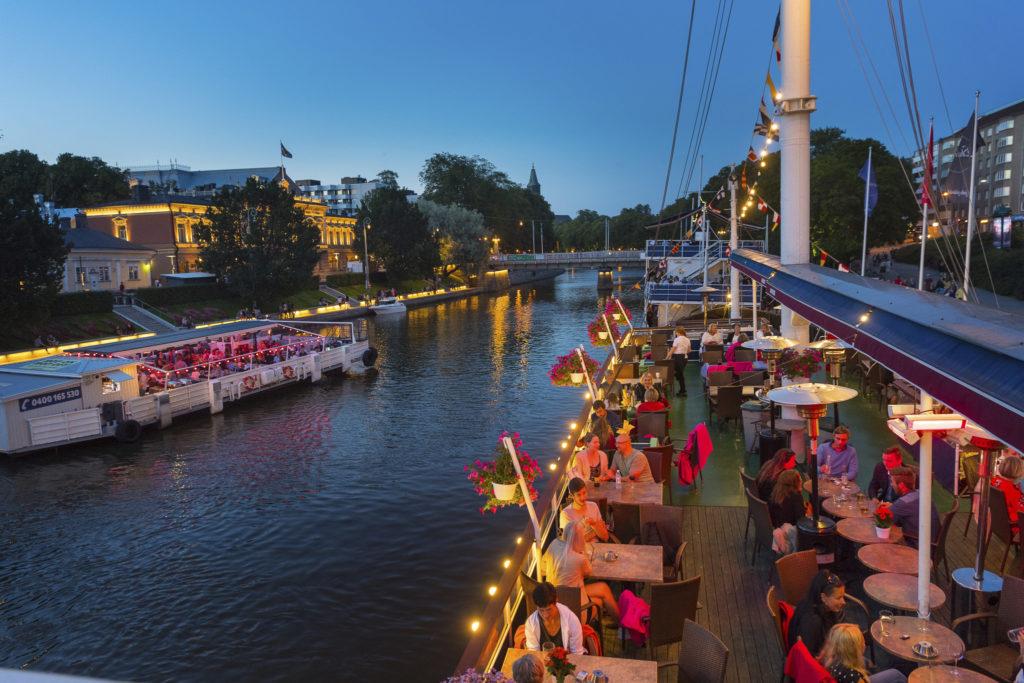 VisitTurku is the Destination Marketing Organisation of Turku. Turku is the oldest city in Finland with an urban history of 800 years. The river Aura is the heart and soul of Turku. By the riverside you will also find Turku Castle and Turku Cathedral, the biggest attractions and landmarks of Turku. Turku is also the gateway to the Finnish archipelago. From Turku you will reach thousands of islands either by car, connecting ferries and ships. If you choose you can also continue your trip to the island of Åland and all the way to the Swedish capital Stockholm with the Viking Line or Silja Line ferries.
Turku's neighboring city Kaarina is the native city of Touko Laaksonen, the artist behind Tom of Finland. Touko spent his early years in Turku.
Restaurant Kuori Food and Wine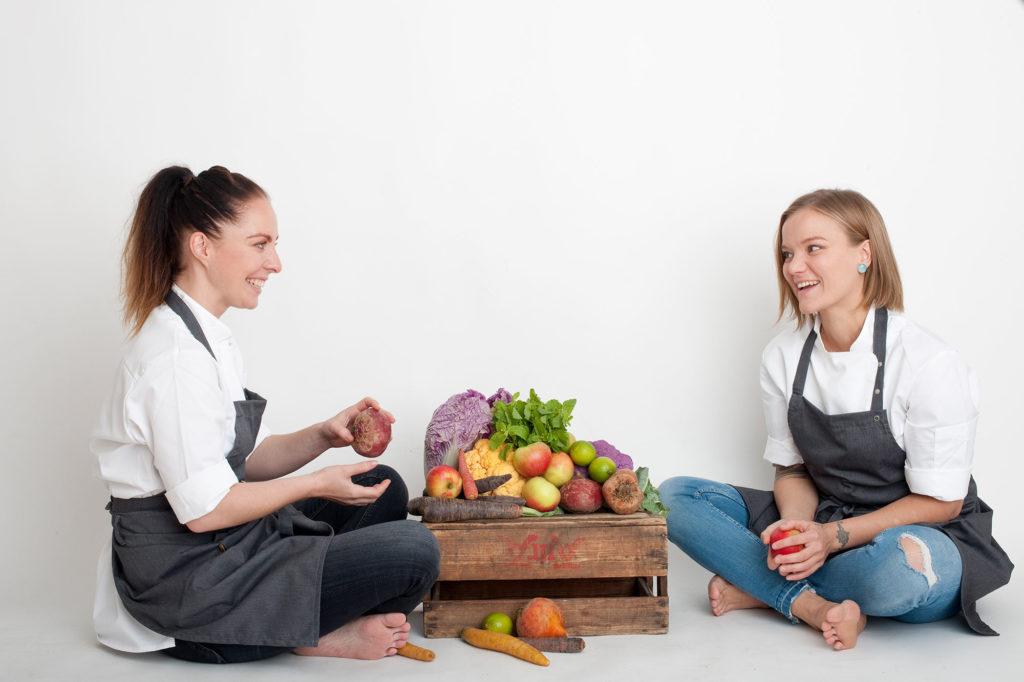 The Restaurant Kuori is a dream come true for Marjaana and Katariina, two women from Turku. Kuori serves vegetarian and vegan food with a flavor from Asia, Middle East and Northern Africa. The ingredients are high quality and locally produced. The food is made with love and it also pleases the eye. All the customers are warmly welcome.
Roots Kitchen Turku and Helsinki
Roots Kitchen has two restaurants, one in Turku and one in Helsinki. Both restaurants are situated in market halls, in historical buildings. The Turku Market Hall was opened in 1896 and the Hakaniemi Market Hall in Helsinki was opened in 1914. Roots kitchen serves colorful and versatile vegetarian food. There is also a vegan menu available.
Map of We Speak Gay Community
Below is the Google map of We speak gay partners. Click on the icon in the upper left corner to display the list of the companies. When clicking on the icon in the upper right corner you open the map in Google.