LGBTQ FRIENDLY HOTELS AND HOSTELS
Traveling as a gay couple is not always easy. Especially important is the feeling of safety and acceptance. We Hannu and Raul of lifeof2men want to explore Finnish gay friendly hotels and hostels and present them to LGBTQ and open minded people in Finland and around the world. The most important thing for us when choosing gay friendly companies and destinations is the feeling: "We know it when we feel it".
Being LGBTQ friendly is of course more than just the feeling. It is also real and concrete actions, communication and representation.
Here are listed hotels and hostels in Finland that are LGBTQ friendly and they say it loud.
Hotel Klaus K / Helsinki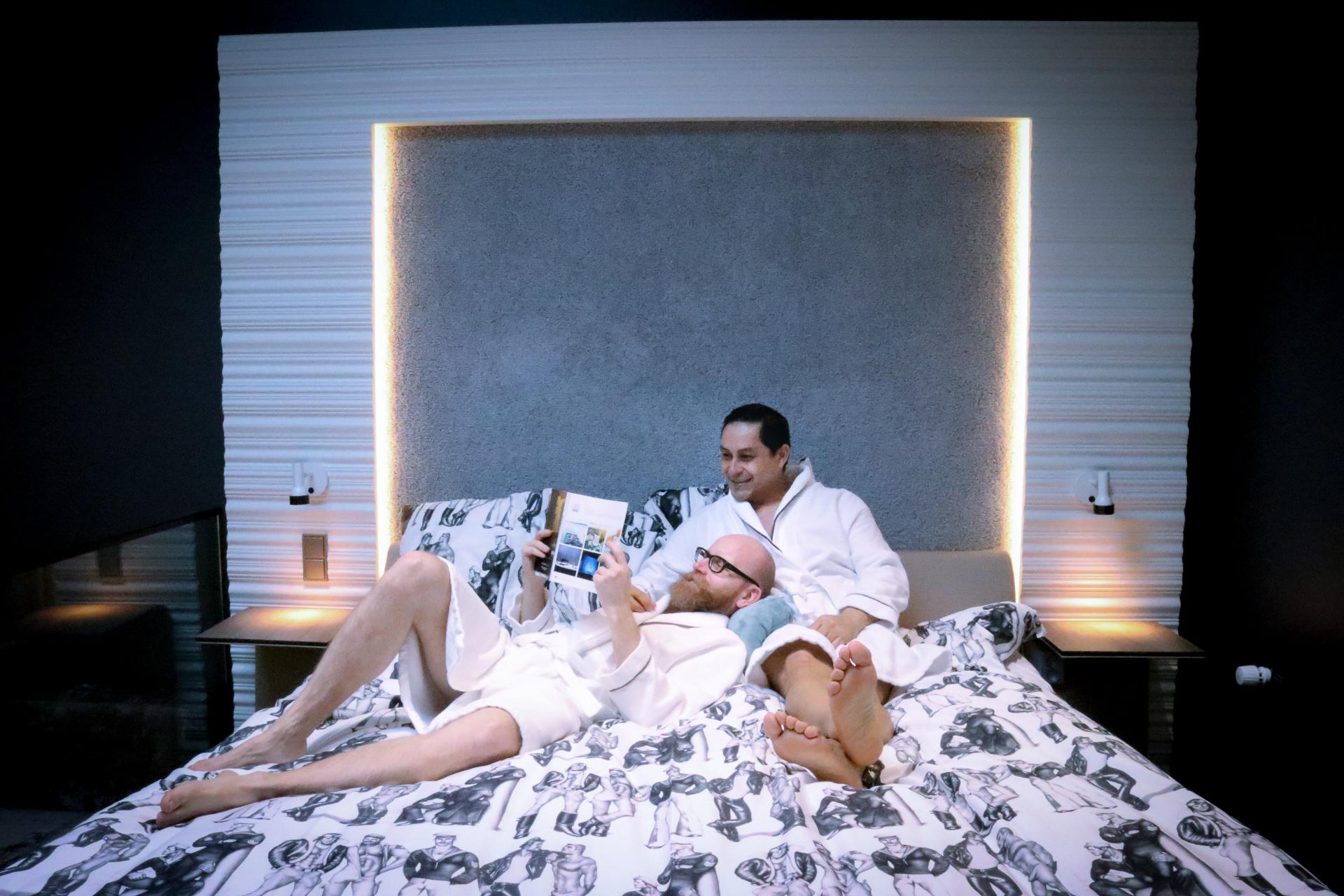 Hotel Klaus K is actually the only hotel in Finland that is so far using the word gay friendly in their marketing and on their web page. We spent a wonderful Tom of Finland weekend in the hotel in winter 2017.
You can check more pictures and stories from our stay here.
This is what hotel Klaus K says on their web page.
"We have always spoken many languages. And now We Speak Gay. "
"We are proud to call Klaus K Hotel a gay friendly hotel. We have a zero-tolerance to any discrimination and we want to take into consideration all kinds of guests. It is our honor to make you feel welcome and provide you with a high-quality service."
And this is exactly how we felt when checking in to the hotel as well as during our whole visit.
Klaus K is also one of the first design hotels in Finland. You can experience the design in the rooms as well as in the public areas. The hotel is located in the heart of Helsinki, just a few hundred meters from the Helsinki railway station. The beat of Helsinki is right here. And if you want to visit some of the gay bars or clubs in Helsinki, they are all within a walking distance. From the roof terrace you have a nice view over the Helsinki skyline.
We highly recommend the Klaus K for all visitors in Helsinki and especially to all LGBTQ people.
Hotel Helka / Helsinki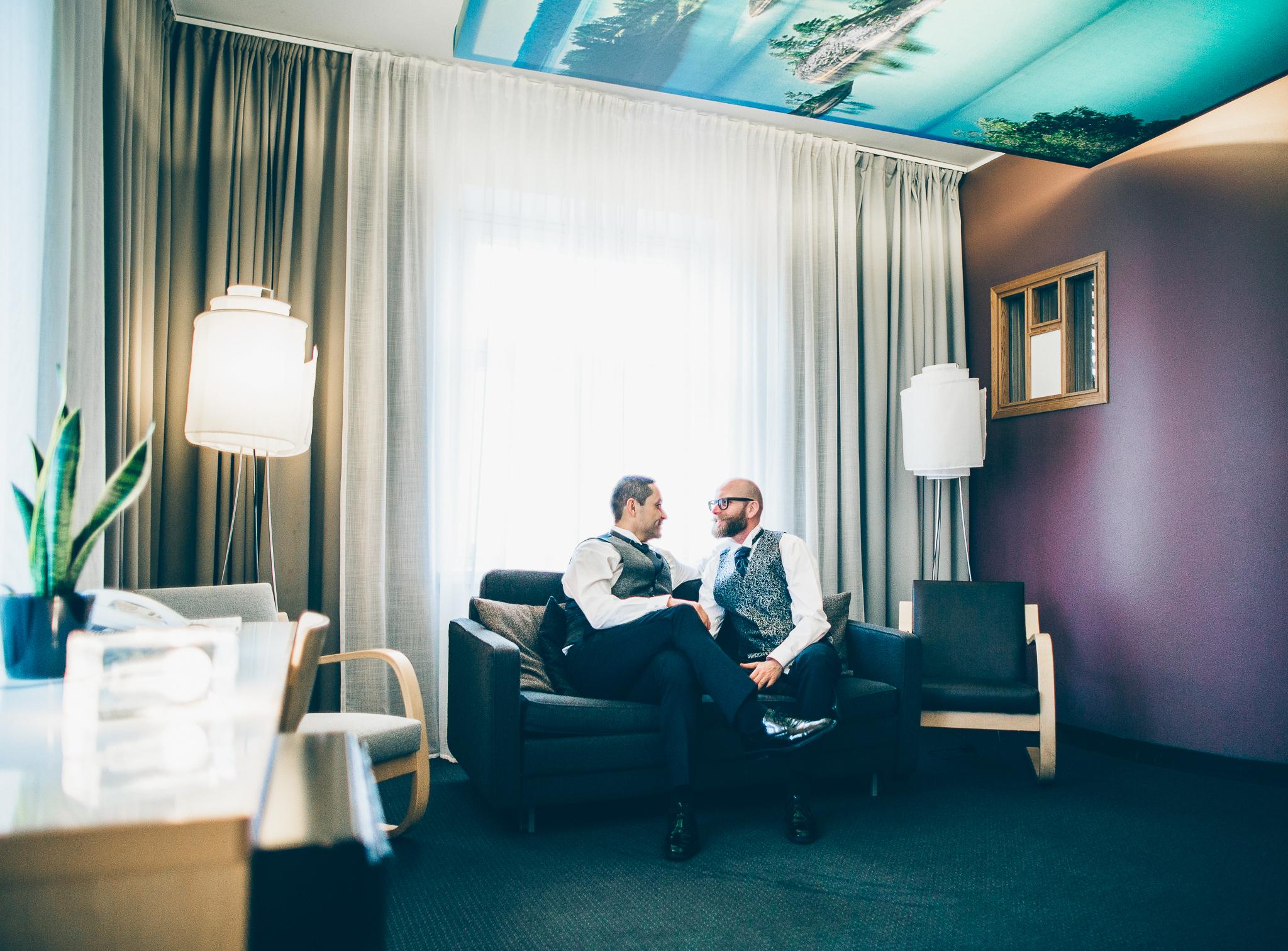 Hotel Helka is for sure equal and welcoming hotel for LGBTQ people in Finland. Helka is very active in social media and expressing its opinion in equality issues, not just about sexuality but also when it comes to women's rights or other matters concerning diversity and inclusivity in Finland and in the world. More information can be found from their blog.
They just won the responsibility category in the Pro 2020 praise awards, arranged by the Aromi magazine.
The hotel was founded by one of the oldest women's organizations in Finland (YWCA of Finland) and the building, which the YWCA's women build in the late 1920's, offered safe place for women to live or visit. The 100 years old building is situated close to Kamppi mall and bus station. One of the biggest and most popular gay clubs in Helsinki, Hercules, is also located next to the hotel.
We spent our wedding night in the hotel when we got married as the first gay couple in Finland on the fist of March 2017. We really felt the support and excitement of the Helka personnel and we definitely feel that Helka is a gay friendly hotel.
Hotel Clarion Helsinki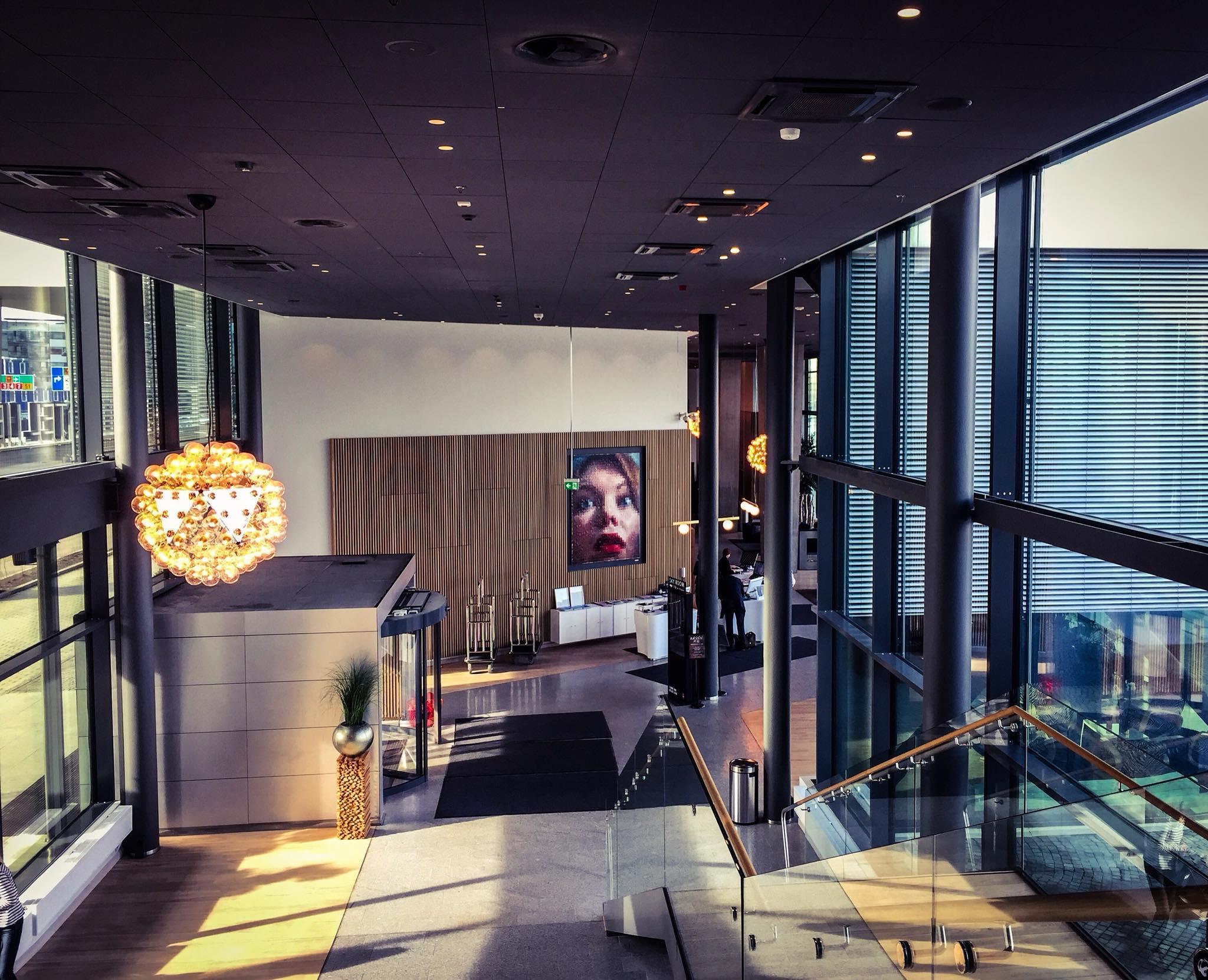 Clarion hotel chain has been an official partner of Scandinavian Pride events for many years. In 2017 Clarion Helsinki was the main partner of Helsinki Pride and the hotel also celebrated the same-sex marriage law with rainbow lights on March 1st 2017. Promoting human rights and LGBTQ rights has always been in the focus of the whole Clarion hotel chain. This includes both employees and customers.
Clarion Helsinki has been a landmark in the Helsinki skyline since 2016 when it was built. It is located in Jätkäsaari very close to the West Terminal where all the big cruise liners dock. Even though the hotel is not in the city centre it is within a walking distance. You can also take the tram to downtown. The view over Helsinki from the top floor restaurant is something special.
Overall the hotel is very gay friendly and definitely a good choice for LGBTQ travellers.
Hotel Clarion Helsinki Airport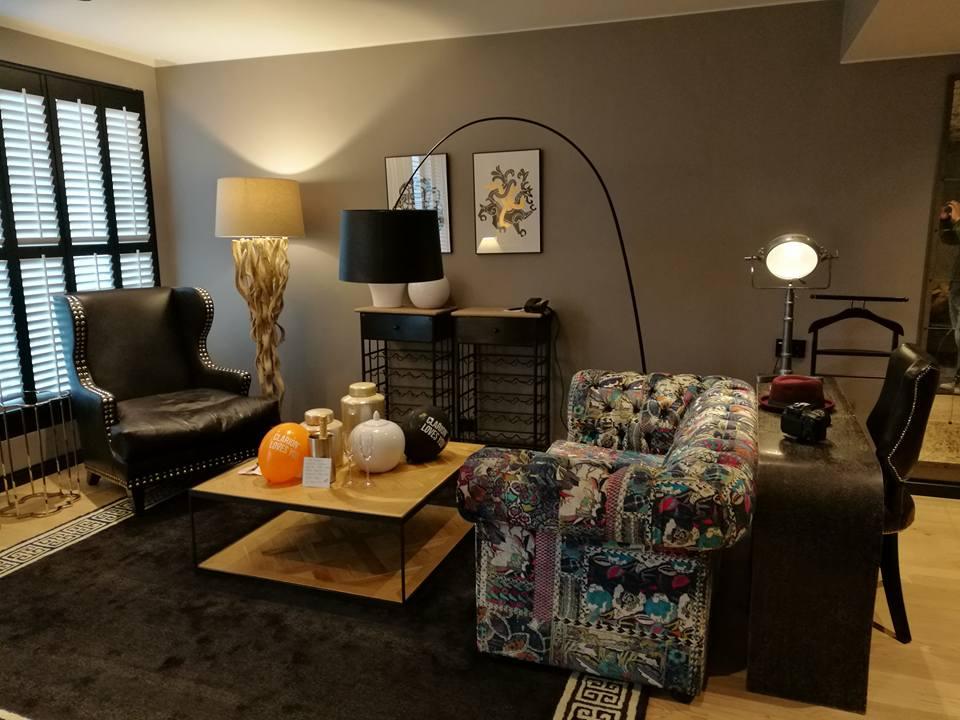 If you are stopping in Helsinki for one or just a few days hotel Clarion Helsinki Airport is a perfect choice. This gay friendly hotel is one of the newest hotels in Helsinki area and of course located close to the Helsinki-Vantaa airport. The hotel welcomes you with a cosy and warm atmosphere. You don't feel any reason to leave the hotel. Anyway there is also a direct local train connection to Helsinki. The station is next to the hotel and the trip takes around 30 minutes. There is also a big shopping mall Jumbo and Flamingo Spa in the neighborhood.
Hotel Katajanokka / Helsinki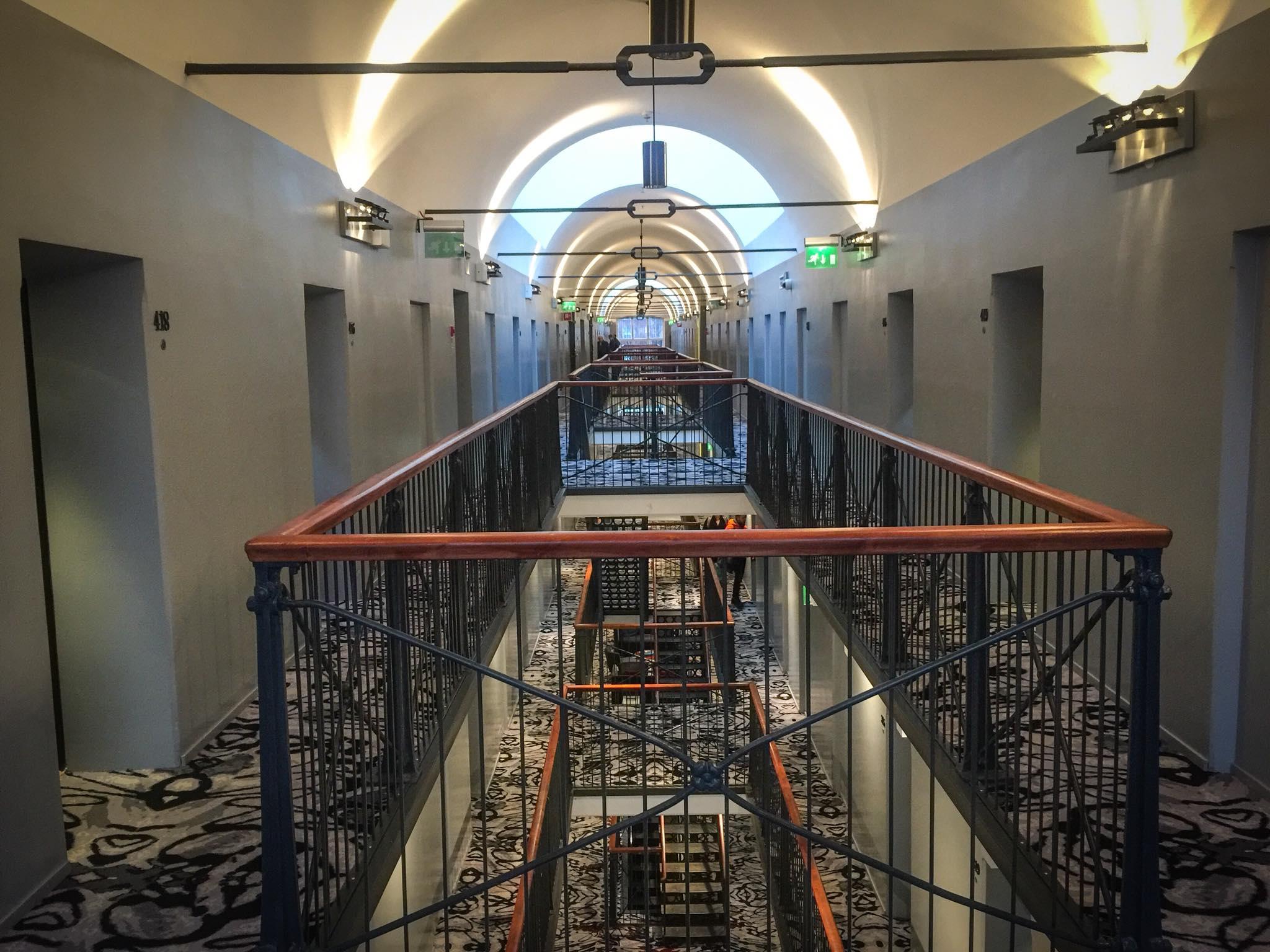 Hotel Katajanokka is a true experience! This privately owned lifestyle hotel is renovated into the historic premises of former Helsinki county prison. You can feel the historical atmosphere inside the red brick walls in contrast to the stylish Nordic design. The personnel and the management are very open minded. This is what they say about diversity and service:
Every guest is an individual, so we have no manual on how to serve individuals. We want you to feel free to be who you are, and will serve you accordingly. We are here to make you happy.
A thing that defines them is love.
I recommend reading their story and history, which makes the visit even more exiting!
Hotel Punkaharju / Lakeland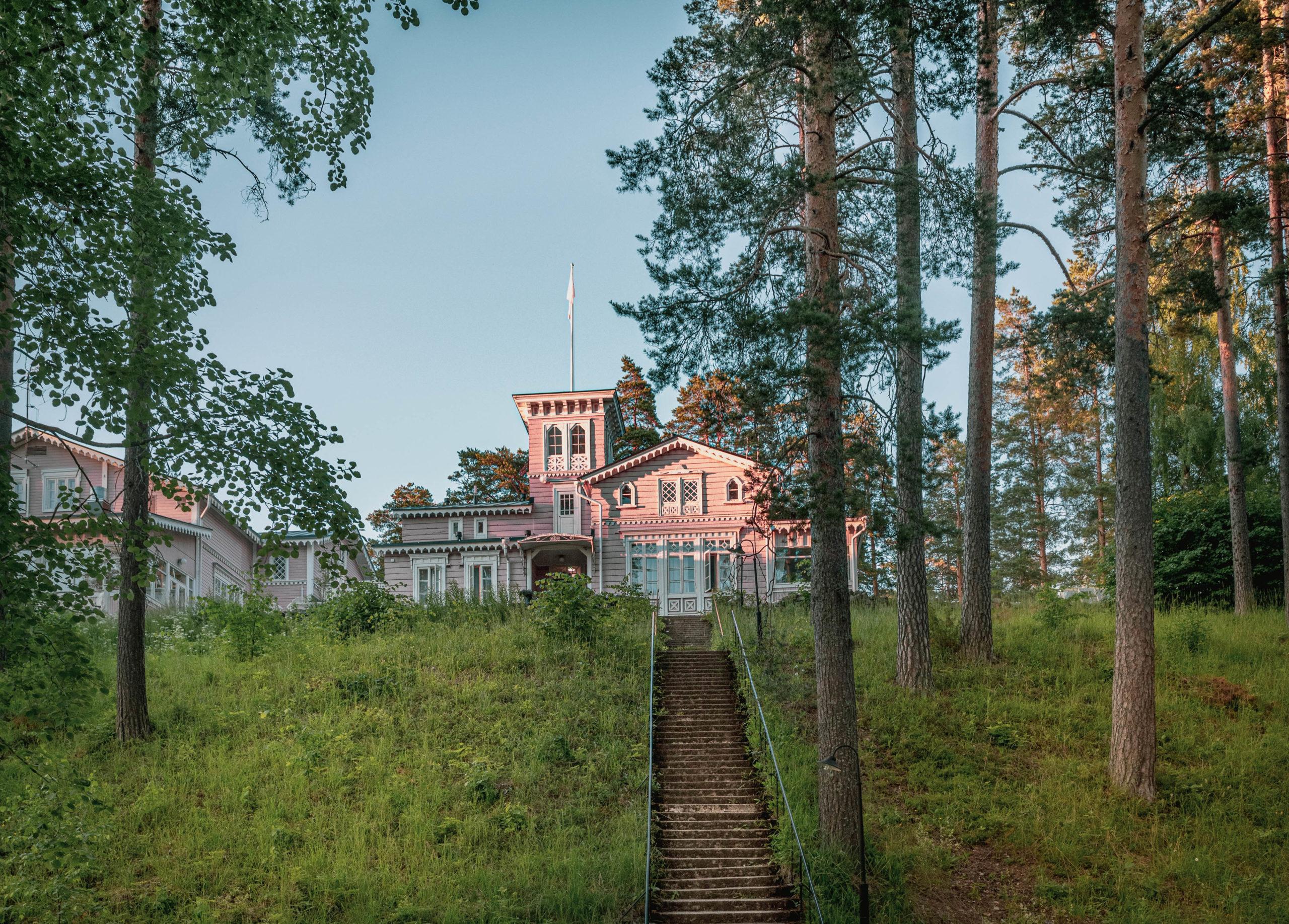 The historic Hotel Punkaharju, located in Finland's national landscape, is a phenomenon experienced by all senses, a place where love for the forest and lake nature combine with art and culture. The hotel run by Saimi Hoyer offers magnificent exhibitions, top artist shows, themed events and of course the rewarded local cuisine created by the hotel kitchen. Not to forget the unique settings for top meetings and the most important celebrations of your life!
Hotel Arthur / Helsinki
Hotel Arthur is a privately owned, cozy 3-star hotel in the heart of Helsinki – only 200 meters from the main railway station. All the main sights and shopping streets are in walking distance. The hotel has 203 rooms in different size and price level, everything to suit the needs of solo travelers to bigger families and groups. Our guests can enjoy the Finnish sauna in our two private saunas. Our atmospheric Restaurant Bistro Arthur serves buffet breakfast, versatile buffet lunch and delicious dinners for hotel guests and other travelers and locals as well.
Hotel Hullu Poro / Lapland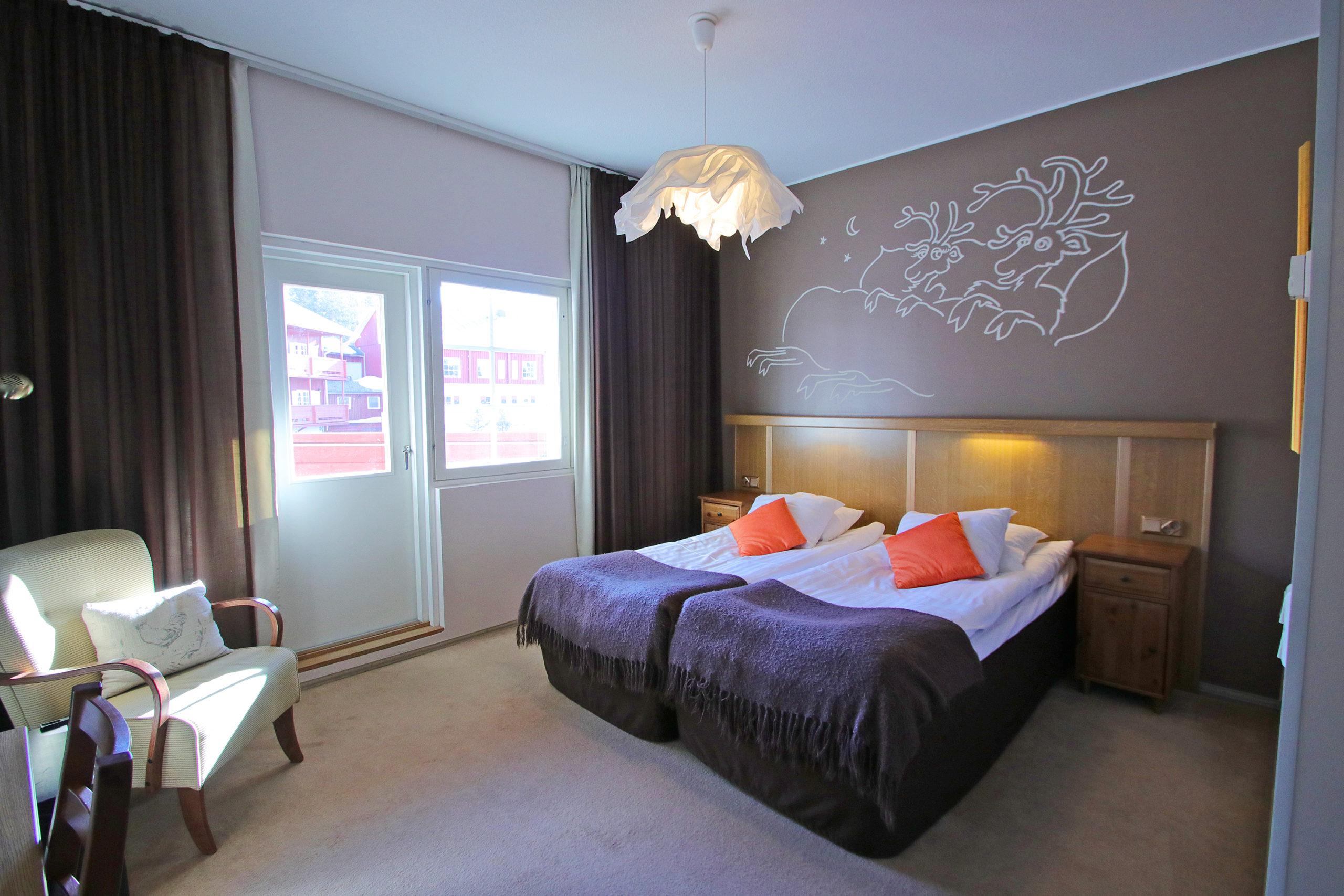 Hotel Hullu Poro is located in the heart of Levi village, only 15 kilometres away from Kittilä airport. All the services Levi centre has to offer can be reached by foot. Hotel Hullu Poro has rooms to suit all tastes. Choose your favourite from the range of 157 beautifully decorated rooms: 130 double rooms equipped with private saunas, bath tubs or steam showers, 16 family rooms which sleep up to four people and 11 two-storey apartments with capacity for up to six persons.
Myö Hostel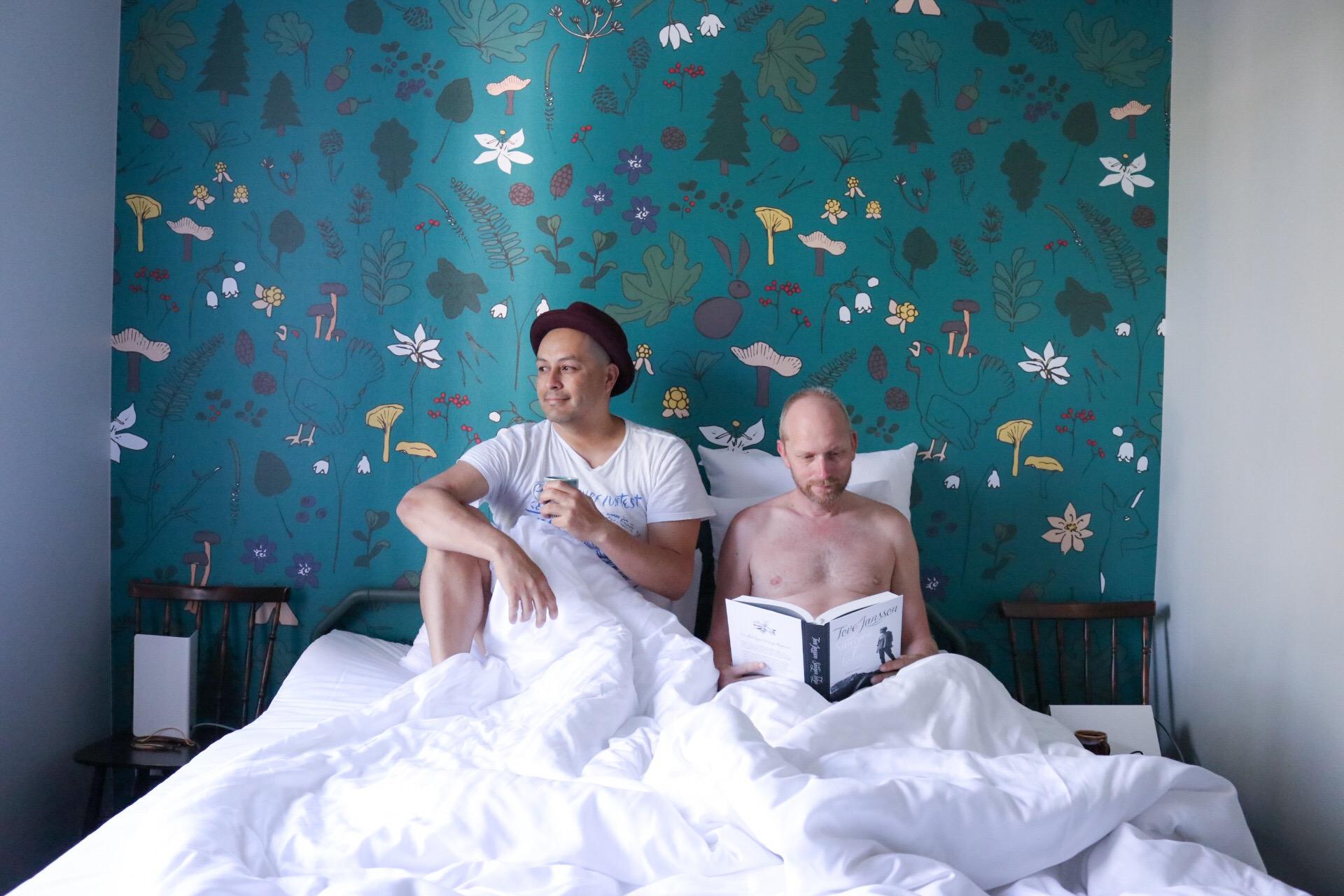 If you want to stay in a more communal environment and make a difference, Myö Hostel is your choice. This brand new hostel is just a few kilometres from Helsinki downtown. The hostel offers jobs for people with disabilities and in this way communicates about inclusivity and diversity. The hostel wants to play it fair. The owners Jenny and Maiju are very devoted to make our world a better place to everybody, especially for minorities.
The rooms in Myö Hostel are all individually designed in a vintage style. The common area downstairs on the ground floor is cosy and welcomes all hostel visitors for hanging out and getting to know each other. This is a different experience compared to more traditional hotels.
Hostel Suomenlinna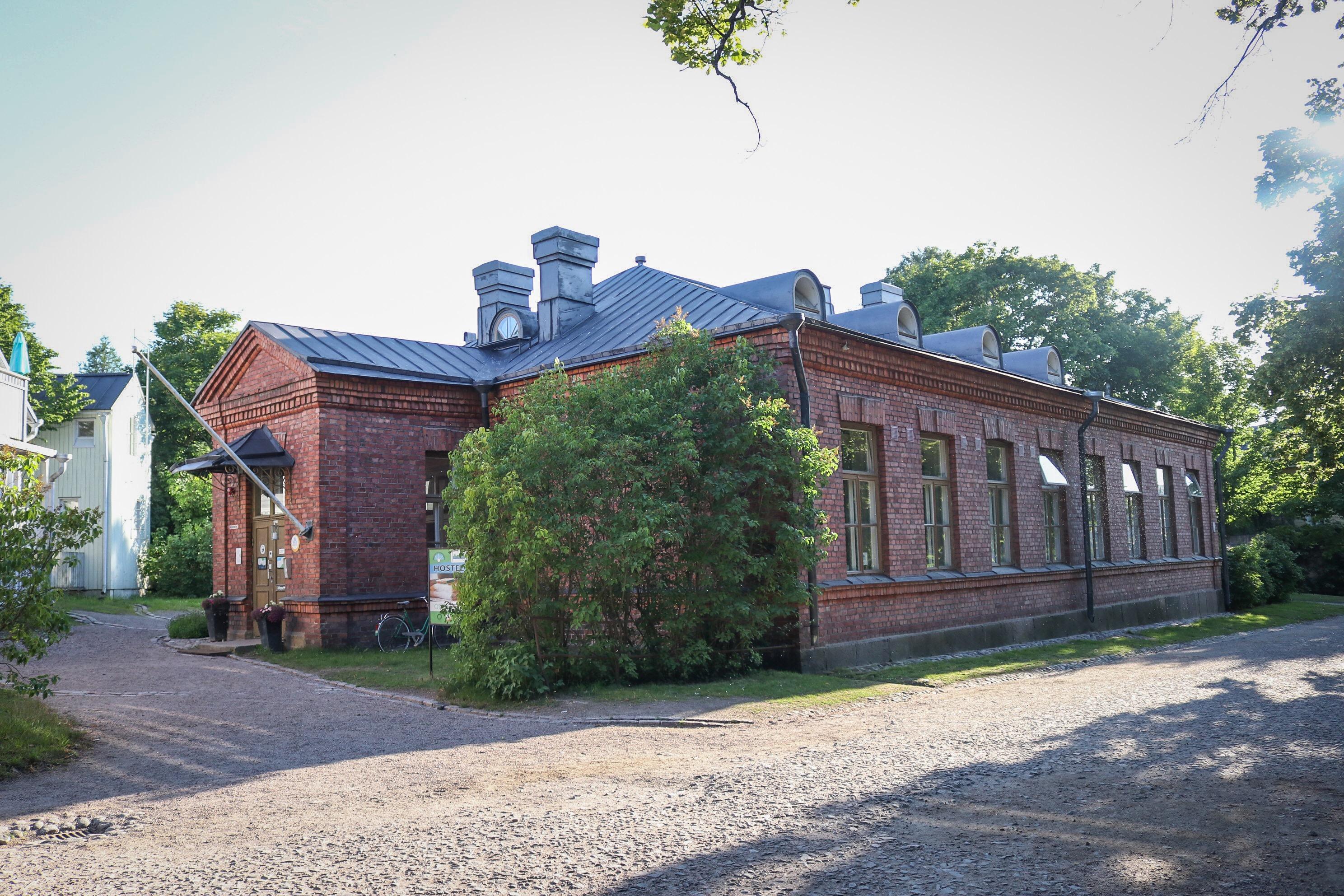 Hostel Suomenlinna is hostel of the year 2018 in Finland. This hostel is an excellent choice if you want to experience the  Helsinki archipelago and yet  overnight just a 15min ferry ride from the Helsinki city center. The ferry starts from the market square in Helsinki. The island of Suomenlinna is also a UNESCO world heritage site. The island and the historical sea fortress are worth to experience. Hostel Suomenlinna understands, supports, collaborates, loves, feels and accepts every human being for being different and welcomes all LGBTQ guests with an open and warm heart.
Inclusive Gay Travel Finland Map
Below is the Google maps version of the inclusive Gay Travel Finland map. Click on the icon in the upper left corner to display the list of the companies. When clicking on the icon in the upper right corner you open the Gay Travel Finland map in Google.