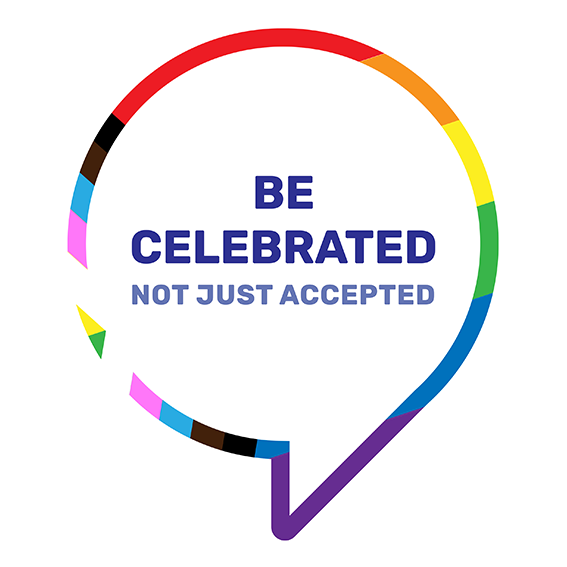 These are the members of the LGBTQ+ Friendly Finland Community. It is a community of open minded companies and events that are welcoming to LGBTQ customers creating a safe atmosphere in which you can feel valued and respected. These companies are against racism and all kinds of discrimination, homophobia and transphobia. The members of the community are committed to inclusion and want to embrace diversity in Finland.
The Savonlinna Opera Festival / Lakeland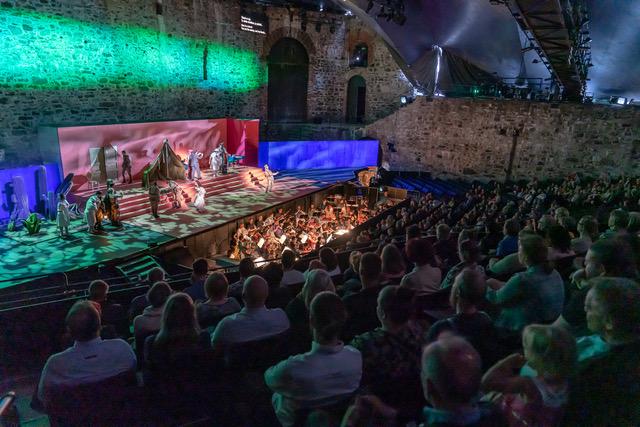 The Savonlinna Opera Festival is Finland's premiere cultural event. World renowned for its high-quality opera performances and concerts, every summer it brings music lovers from across the globe to the charming lakeside city of Savonlinna. The month-long festival is held in Olavinlinna, a towering medieval castle by Finland's largest lake. This creates a uniquely dramatic ambiance for its 70 000 visitors. Once inside, festival-goers are dazzled by classics and rarely seen works as well as world premieres and visiting productions from esteemed opera houses like La Scala and the Bolshoi Theatre.
Bun2Bun / Helsinki
Bun2Bun is Nordics first 100% plant-based burger chain. Our vegan burgers are juicy, tasty and full of flavour. And also better for humans, animals and the environment.
We give our customers an uplifting food experience, but not at the expense of animal suffering, climate change and cheap labour. We know intersectionality is possible and we believe that when we show the different way for the fast food industry to be, others will follow. Welcome!
Ataman Tours / Helsinki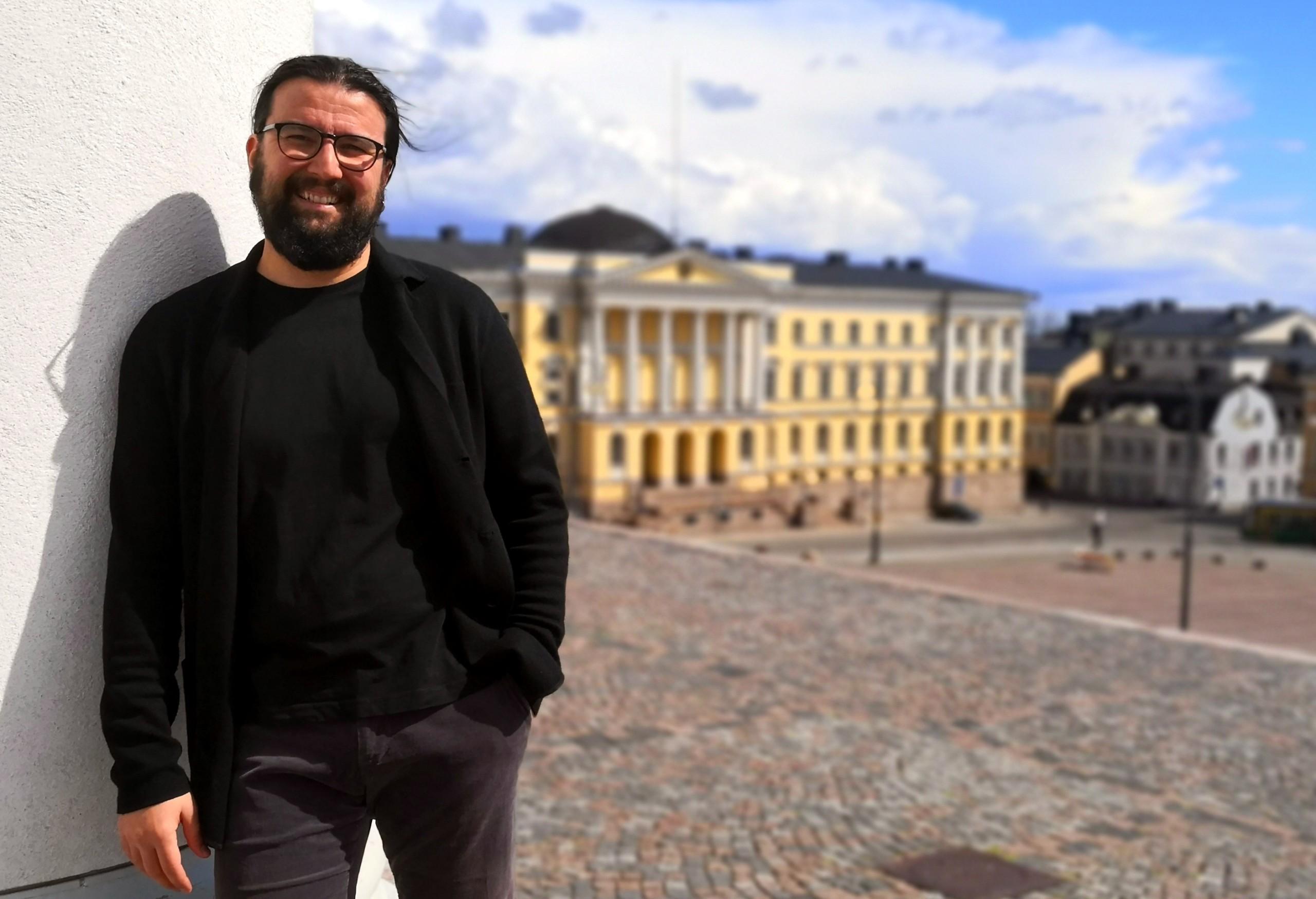 My name is Emek Ataman, founder of Ataman Tours. I am an authorized Helsinki guide, a professional city planner, and a parttime lecturer in University of Helsinki. Ataman Tours is the #1 tour operator in the Helsinki region, providing private small group walking tours, focusing on history, culture, architecture, and nature. My tours are safe, personal, interactive, and sustainable. I can prepare a tailor-made tour just for you and your group. Contact me with your preferences and get ready to discover Helsinki with an expert.
Säynätsalo Town Hall / Lakeland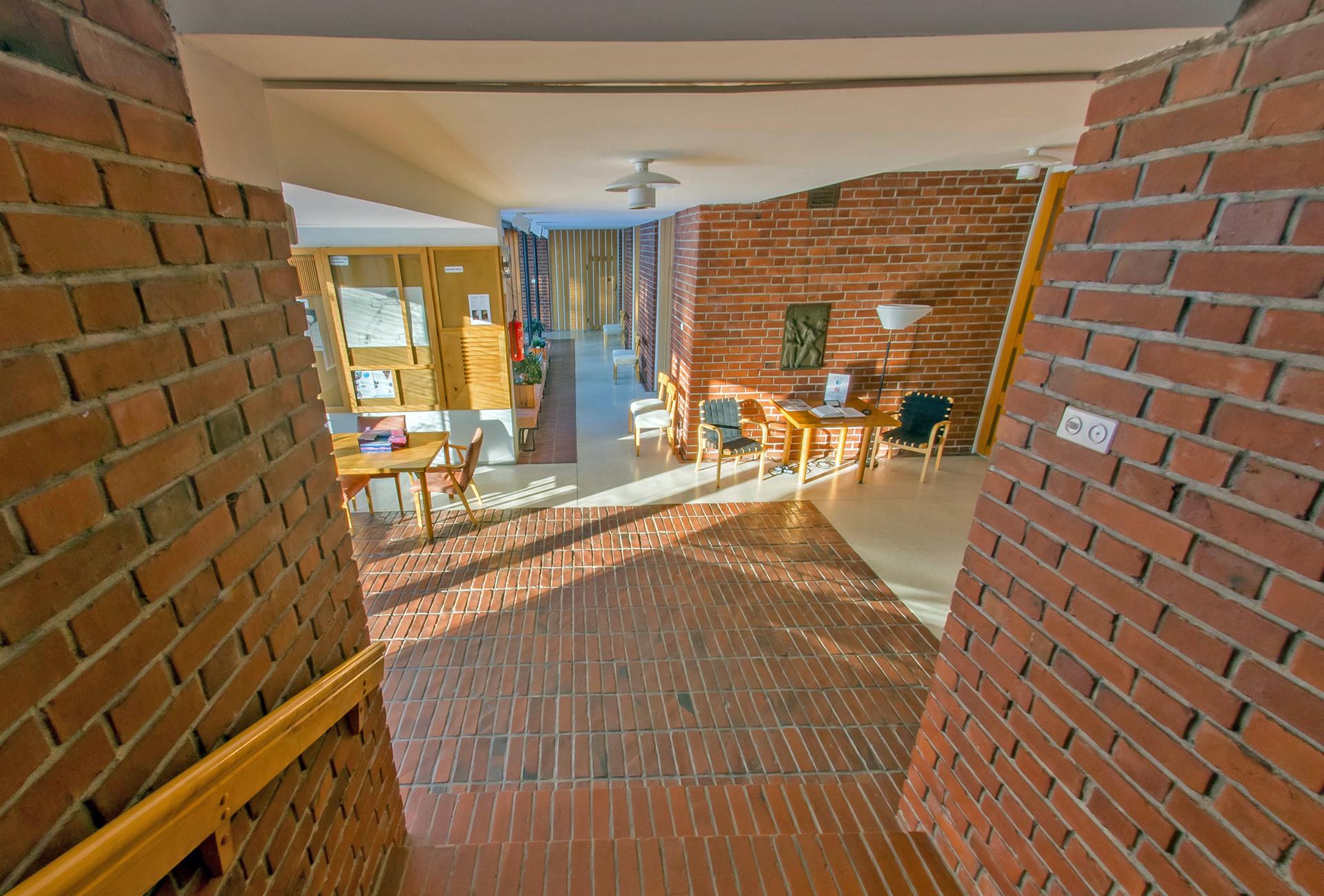 Säynätsalo Town Hall is one of the most significant works of architect Alvar Aalto. The building has an internationally renowned position in the history of modern architecture. Despite its name, the building is no longer in administrative use, as Säynätsalo is now part of the city of Jyväskylä.
Numerous visitors from all over the world come to admire and marvel at Aalto's beloved masterpiece. In addition to architecture, the archipelago environment of Säynätsalo offers plenty to do and experience. Aalto himself fell in love with Säynätsalo and named the islands "Tahiti of Lake Päijänne."
There are unique and original apartments and guestrooms to stay overnight.
The Town Hall also has meeting and banquet facilities, e.g., for marriages.
Tampereen Sävel – Tampere Vocal Music Festival / Lakeland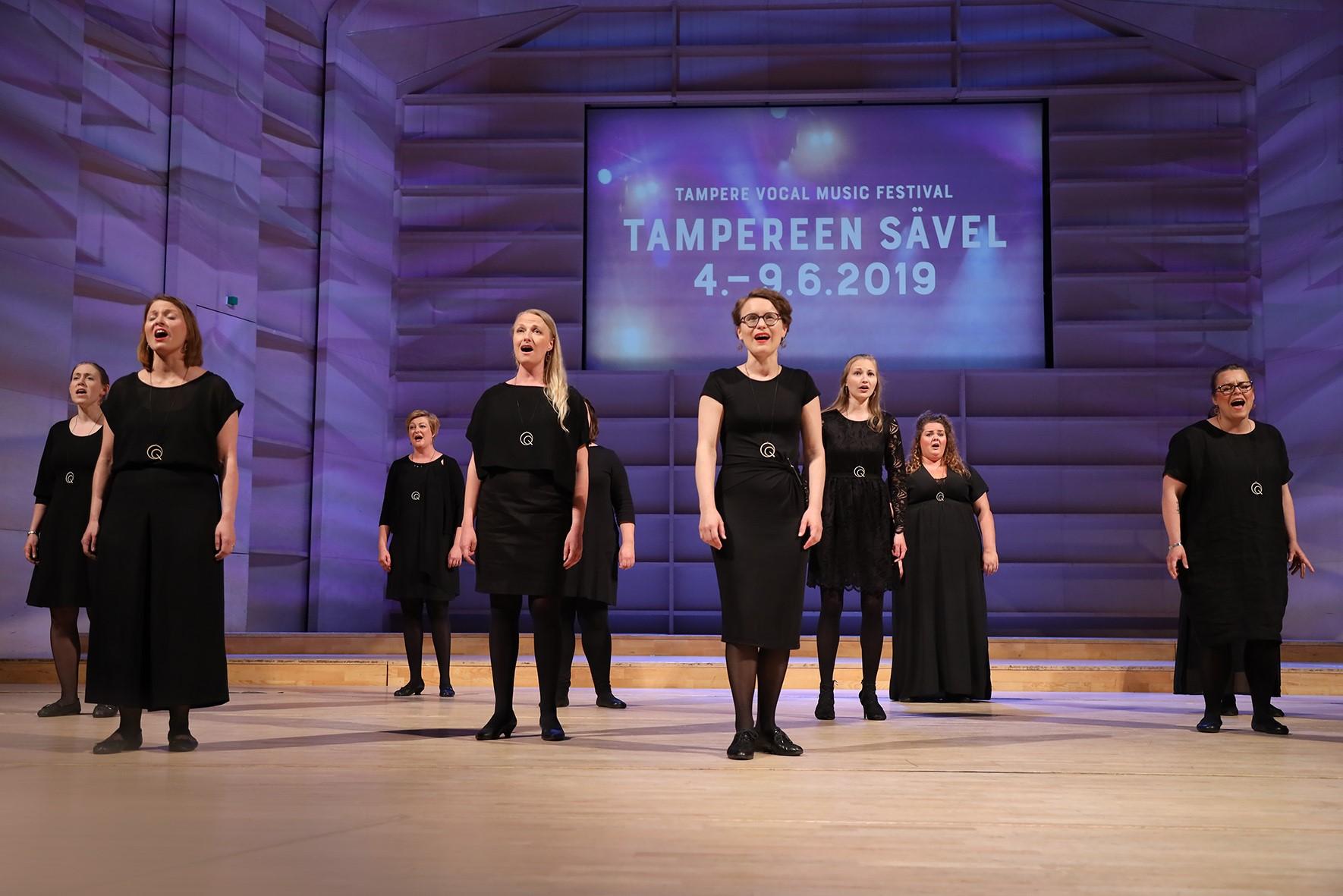 Tampere Vocal Music Festival was founded in 1975 and it is held biennially in the beginning of June. The festival programme offers an international chorus review, a contest for vocal ensembles and a rich variety of concerts, workshops and festival clubs. Concerts are performed by choirs, ensembles and even solo vocal music artists. While the Chorus Review showcases numerous choirs from around the world, the Contest for Vocal Ensembles gives a boost to fresh new vocal bands. The workshops offer new ideas for both vocal music professionals and amateurs, and in the evenings the festival clubs gather people to the most attractive gig venues in town. Tampere Vocal Music Festival gathers together about two thousand singers and a wide audience of vocal music enthusiasts.
Tampere Jazz Happening / Lakeland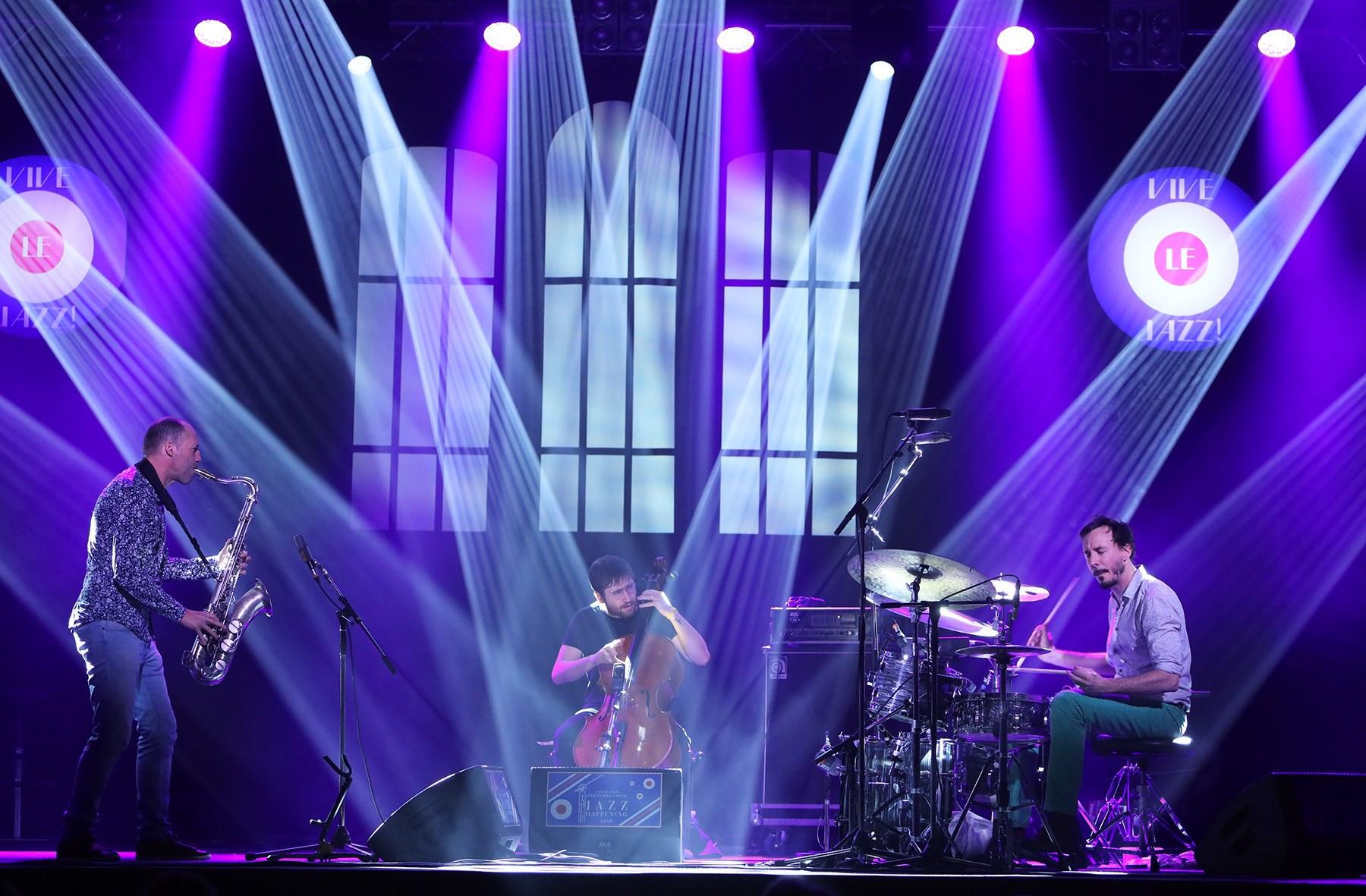 The flagship of modern jazz, Tampere Jazz Happening, was founded in 1982. In the beginning it was organised by the jazz-club Break in conjunction with the City of Tampere's cultural board. Tampere Jazz Happening's unprejudiced and first-rate programme has turned the festival into one of Europe's most intriguing jazz happenings. The programme highlights the influence of rock and ethnic music on the development of modern jazz. The concerts are held at venues around the Old Customs House square: Restaurants Klubi and Telakka and at the Old Customs House Concert Hall. The annual festival takes place at the turn of October.
Wilderness Hotel Liminka Bay /  Archipelago and Coastline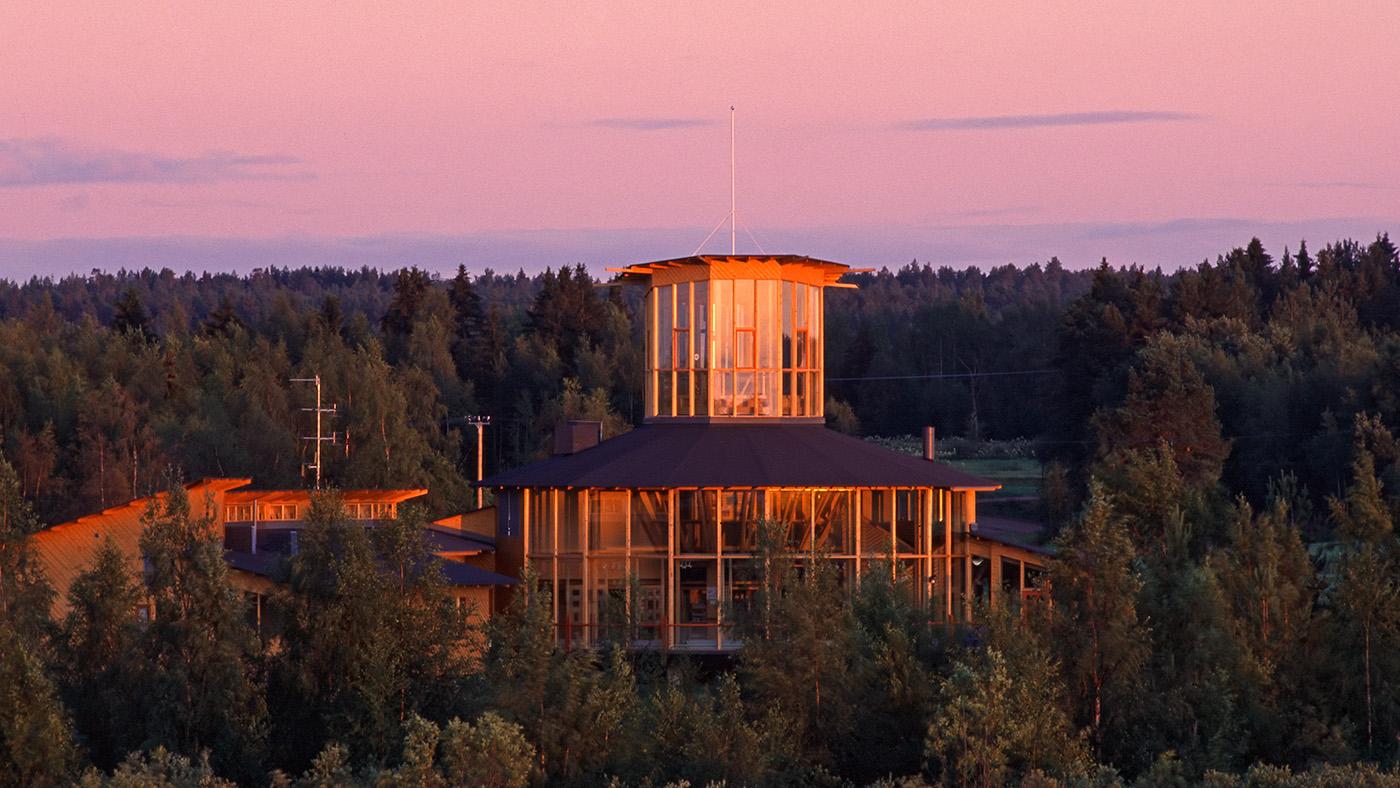 Liminka Bay is a perfect place for nature lovers, birdwatchers and everyone who is searching for peacefulness and silence. Liminka Bay is one of Europe's most important bird wetlands. Wilderness Hotel offers accommodation and cafeteria-, restaurant- and conference services. The hotel is situated in the same building as the Metsähallitus managed Liminka Bay Visitor Centre.
Go Arctic Ltd is a northern tour operator offering travel and program services in Oulu Region. We are specialists of North and arctic experiences. We provide activities, guiding and catering, DMC-services, live productions and educational visits.
Koitelin Tunnelmatupa Café / Archipelago and Coastline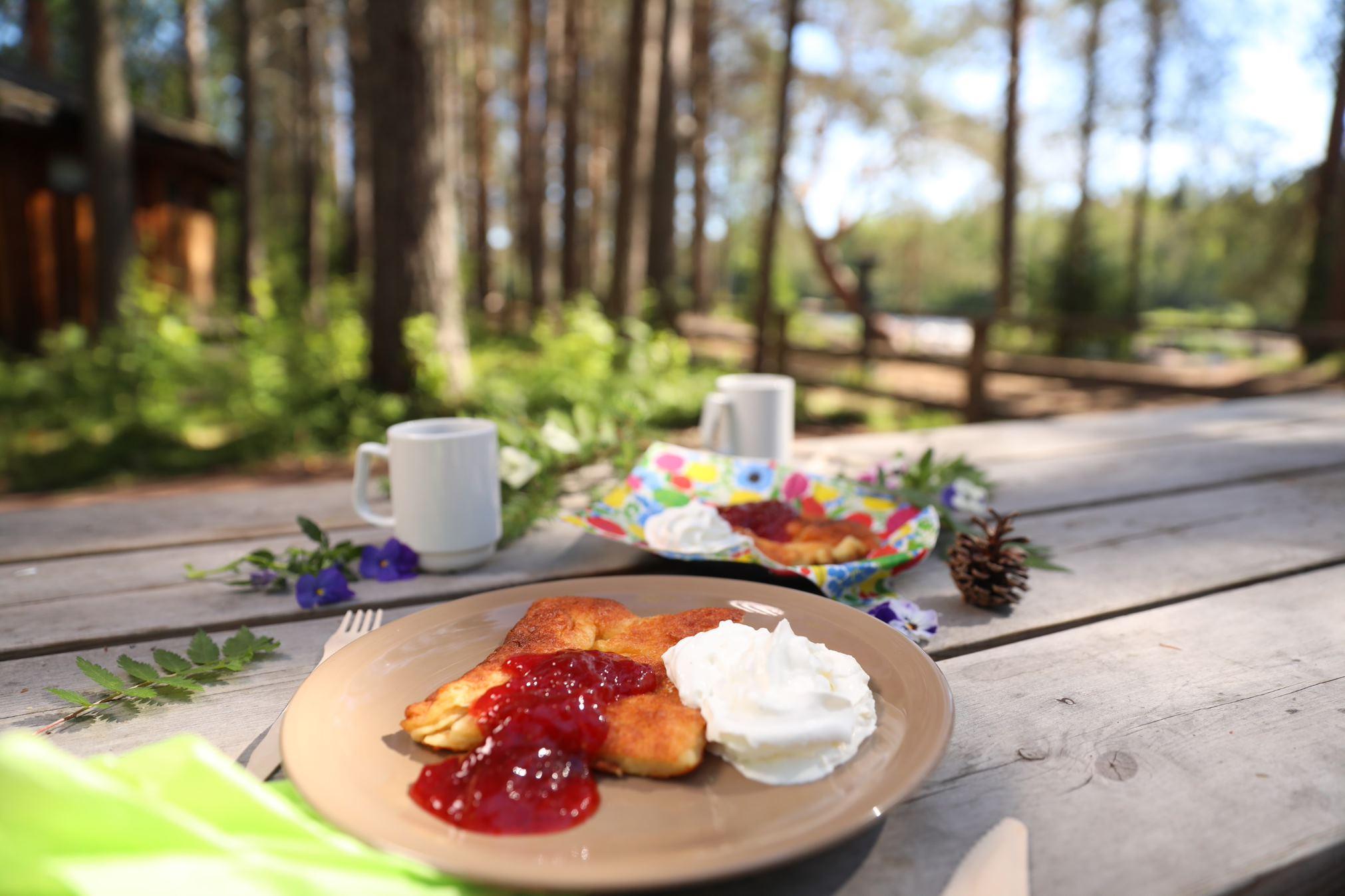 Koitelin Tunnelmatupa Café is located in the middle of the beautiful Koiteli rapids of the river Kiiminkijoki. You are welcome to enjoy our cafeteria products! Tunnelmatupa is rentable for private events and meetings, also with meals and activities, for example rafting, white water swimming and team building.
Go Arctic Ltd is a northern tour operator offering travel and program services in Oulu Region. We are specialists of North and arctic experiences. We provide activities, guiding and catering, DMC-services, live productions and educational visits.
Helsinki TukTours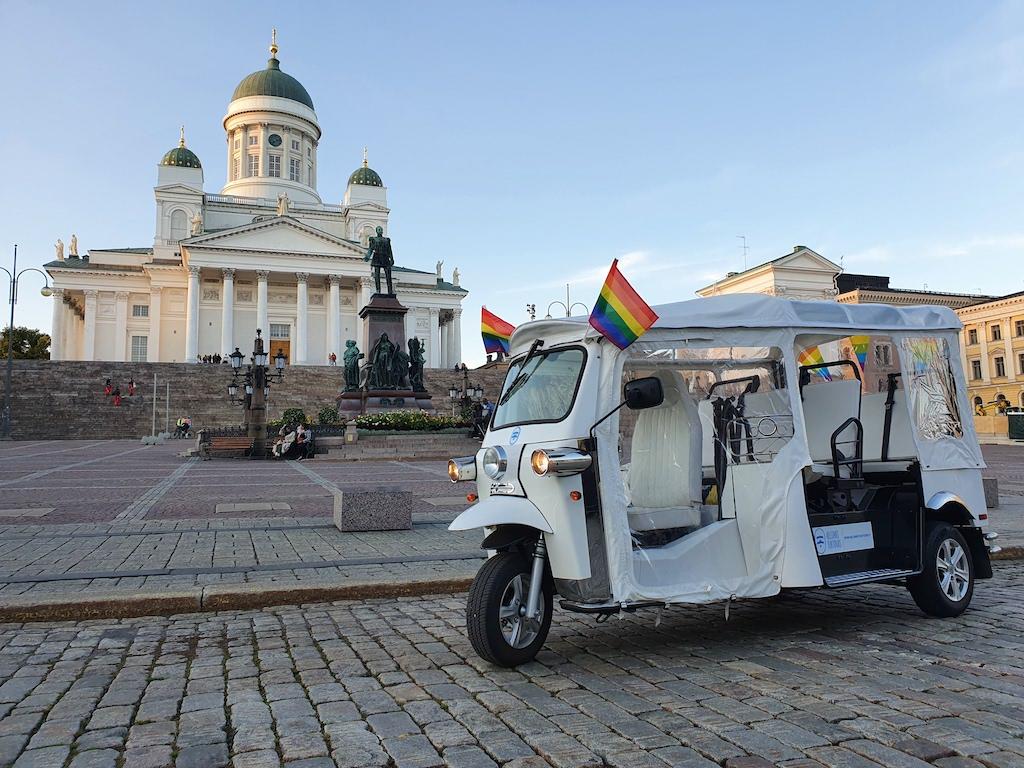 Hop onboard our 100% electric and environmentally friendly TukTuks to see and experience Helsinki in a fun and relaxed way. You will be in a small group of 1-4 persons, and as all tours are booked only for you and your group, we can really provide a personal service. You will have a licensed guide with you all the time so we can listen to your wishes regarding the tour and its content. The guiding will be done by using the audio guiding system, so you won't miss a thing around you! Welcome to enjoy our beautiful city on this different and informative tour!
You can also book us to your special events by contacting us so we can plan the details such us decorations for example with discoball, glitter or rainbow flags! 
Let's TukTuk Helsinki together! 
Wild Nordic Finland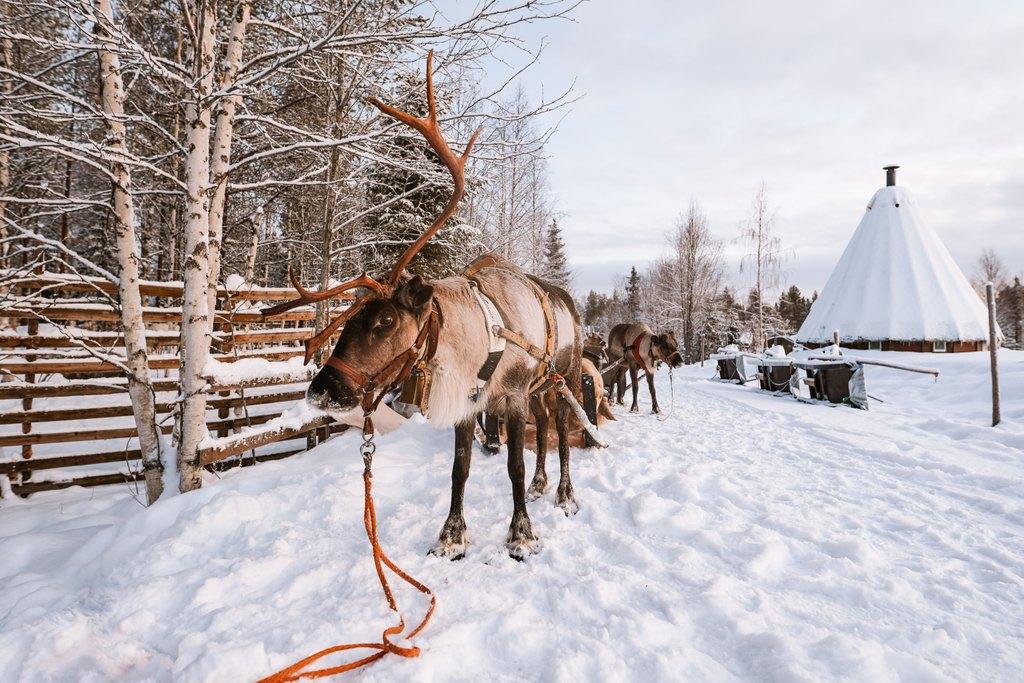 Wild Nordic Finland is a passionate activity and destination management company with fully licensed tour operator rights, providing unforgettable wilderness holidays and events with 40 years of experience. Our areas of operation are Finnish, Swedish, Russian and Norwegian Lapland as well as Finnish Lakeland, the capital Helsinki and the West-Coast of Finland. In addition to activities, we offer longer arctic expeditions with snowmobiles, taking you all the way to the Arctic Ocean. We also provide unique accommodation and event services, such as weddings, in our Arctic Circle Wilderness Resort, located 20km from Rovaniemi.
Kommee Kurki vacation house & private Tentsile camping / Lakeland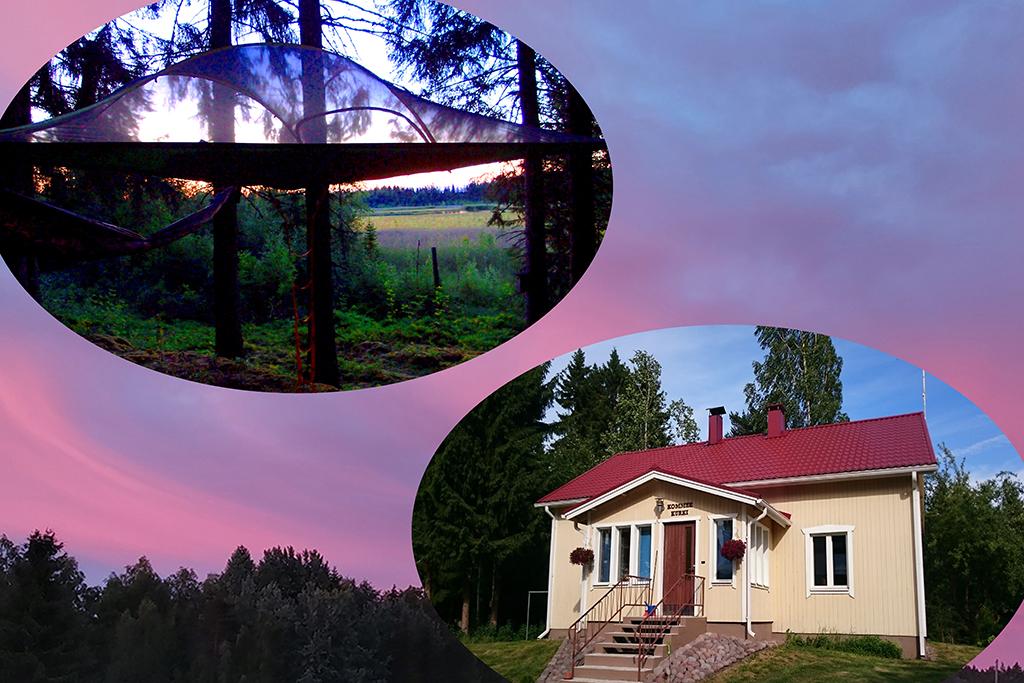 Kommee Kurki stands for safe accommodation in high quality house and at our private Tentsile tree tent campsite surrounded by an amazing soundscape. This is the perfect place for nature lovers, cyclists, hikers and families with children. Kommee Kurki is located in the countryside of Sastamala in the Tampere Region. Why not take a break in this relaxing atmosphere?
Kommee Kurki is situated next to a bird lake which is home to cranes and whooper swans. The Tentsile campsite is at the best viewpoint to watch the cranes and is available during May-September. The well-equipped vacation house of 100 m² is available year-round. Read more and book at our web store:
Helsinki International Film Festival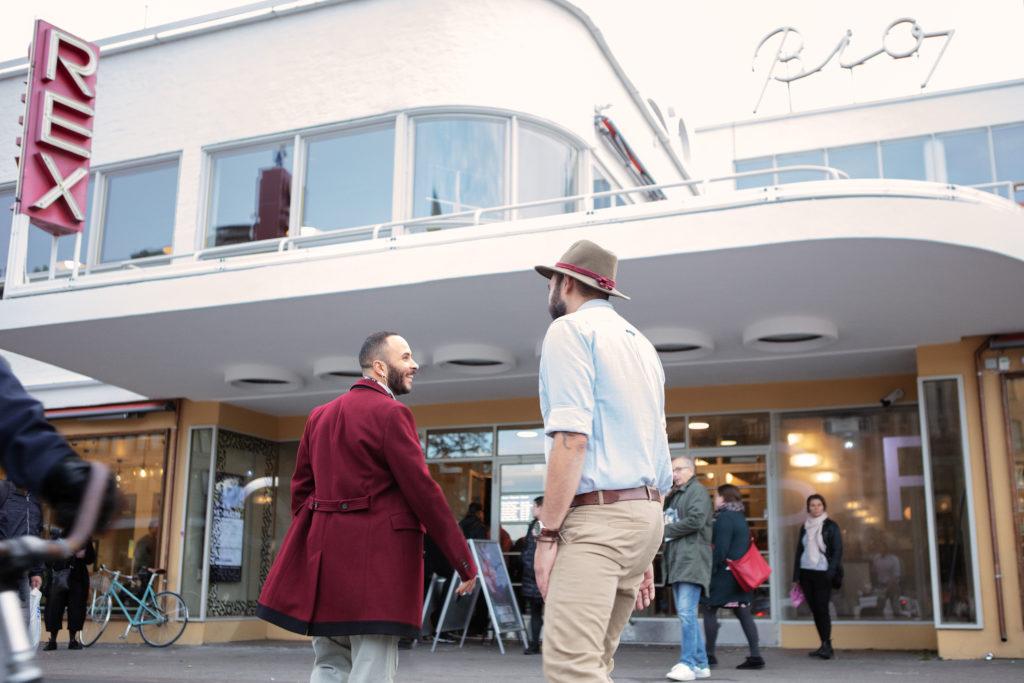 Founded in 1988, the Helsinki International Film Festival – Love & Anarchy has been held annually ever since. The aim of Finland's biggest film festival is to promote the artistry of filmmaking alongside inventive, controversial and visually stunning new films. The festival also seeks to screen films that would otherwise not be seen in Finnish theatres. Each year HIFF invites important filmmakers to speak about their work and meet both audiences and industry professionals. Helsinki International Film Festival – Love & Anarchy association is active throughout the year and organizes also Season Film Festival in spring, Love & Anarchy tour and industry event Finnish Film Affair.
Lietsu Boutique Aparthotel / Lakeland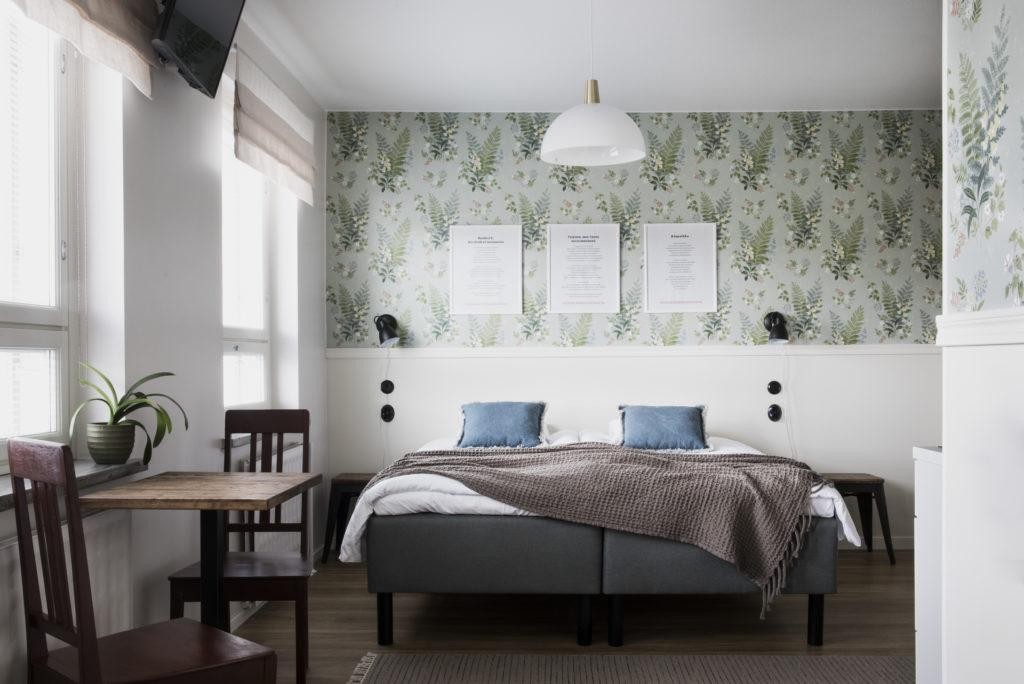 Lietsu Boutique Aparthotel offers unique accommodation with Karelian heart and hospitality in the city center of Joensuu, Eastern Finland. You will experience Karelian culture and delicacies the moment you enter the hotel. Our central location along the River Pielisjoki, charming facilities and tasty Karelian breakfast ensure a memorable experience. Each of the 31 rooms has a unique design and is equipped to a high standard.
At Lietsu Boutique Aparthotel we live by our values and embrace the UN Sustainable Development goals as every choice has an impact. We care for the nature and we care for our fellow humans. Come and rejoice together with us!
Rantakatu 26, Joensuu
+358 44 7520 500
info@lietsuhotel.fi
Restaurant Adlerfelt / Helsinki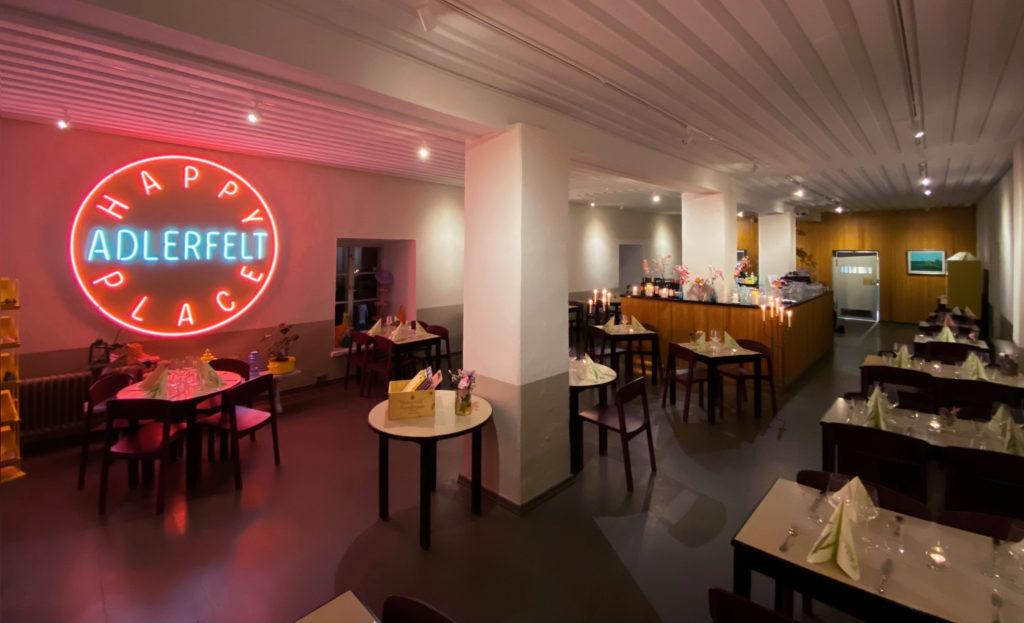 Wonderfully cheerful and sweet Adlerfelt is housed in a magnificent 250-year-old building in the world's most beautiful world heritage site, Suomenlinna. A familiar and fun group of people behind the cute neighboring island of Lonna will be making sure there's a lot of  laughter and joy in Suomenlinna also in the future.
You can visit Adlerfelt whether to enjoy a refreshing beverage or a full dinner. Or anything in between. For us, the most important thing about your visit is to provide that sweet moment when everything feels just right. Pure smile on your face. Through such feelings you'll always remember these beautiful moments and places you happily return again and again. Adlerfelt is that happy place for you and us. The place where all of us are warmly welcome, regardless of age, gender or origin.
Suomenlinna B 1, Helsinki
+358 41 3170998
Flowpark Adventure Park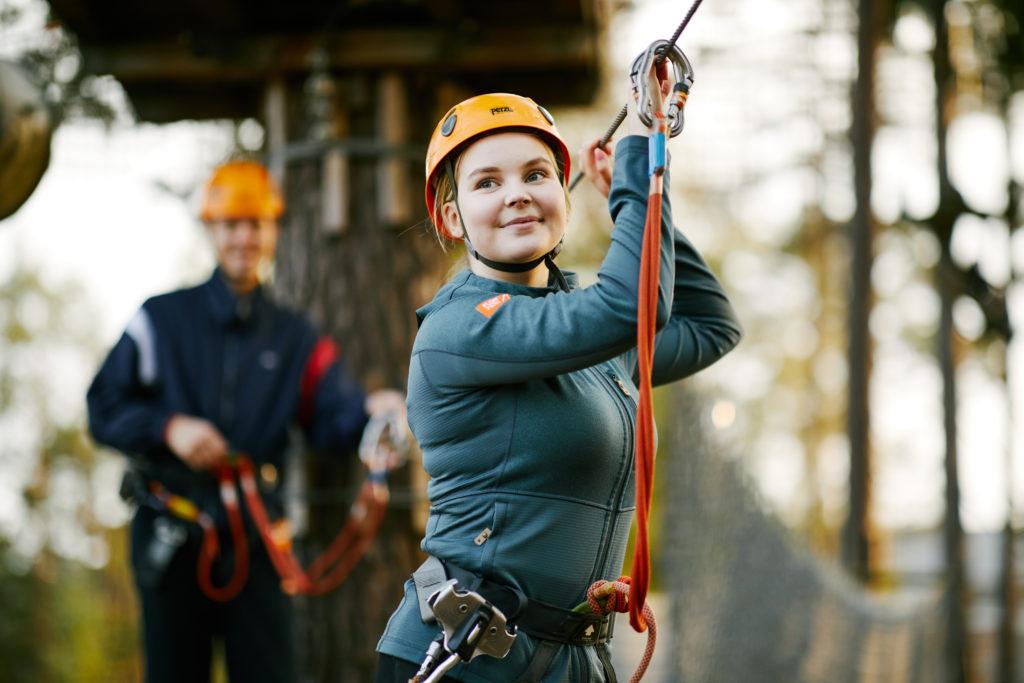 Come and challenge yourself in Flowpark! In these eco adventure parks, you'll find dozens of tracks with hundreds of tasks that put both your courage and balance to an extreme test. All the tracks are built on living trees without harming them.
You are welcome to spend your day like a monkey in 6 different Flowparks in Finland: Turku, Vierumäki, Ähtäri, Tampere, Hämeenlinna, Åland. Every park is a unique entirety, so you will not find two identical tracks. Spend a fun day by yourself or with your family – from Flowpark you'll find tracks suitable for anyone active, regardless of the age. Get high!
Restaurant Manala / Helsinki

Damn good,  stay a little longer – Welcome to Manala!.
A casual restaurant and bar between the Parliament House and the National Museum in Helsinki. Delicious food prepared with love, a selection of quality wines and beers, and damn good drink mixes. Manala has always been a favourite place among LGBTQ people in Helsinki.
Dagmarinkatu 2, Helsinki
+358 9 5807 7707
myynti@botta.fi
Kota-Husky / Lapland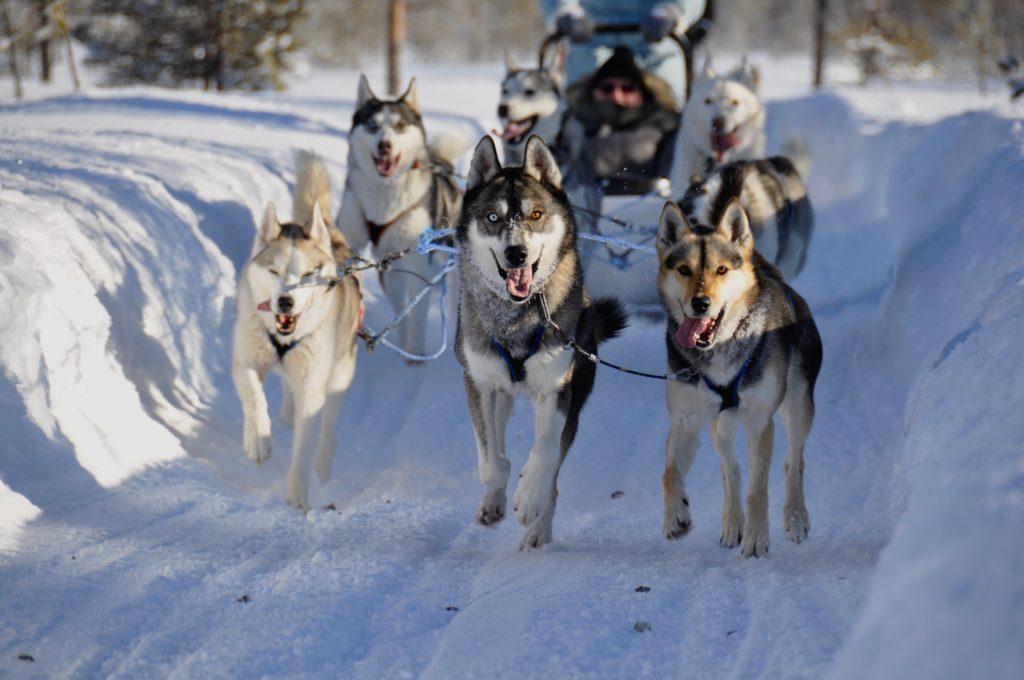 Kota-Husky, the home of happy huskies, located in small village called Posio, in Finnish Lapland. Memorable husky sledding adventures and unforgettable moments in the wilderness all year around. Kota-Husky is a warm-hearted family owned business dedicated in offering responsible adventures in Riisitunturi Nationalpark in winter and summer time. For us the sled dogs are not valued as a mean to benefit tourism. Our starting point is a well-being sled dog whose life and needs are respected. The well-being of the dogs is based on good care of the dogs and well planned breeding.
Here in Kota-Husky everyone is unique, but equal. Warmest welcome everyone, just the way you are.
Jaksamontie 58, Karjalaisenniemi
+358 40 718 7287
info@kota-husky.com
Hotel Punkaharju / Lakeland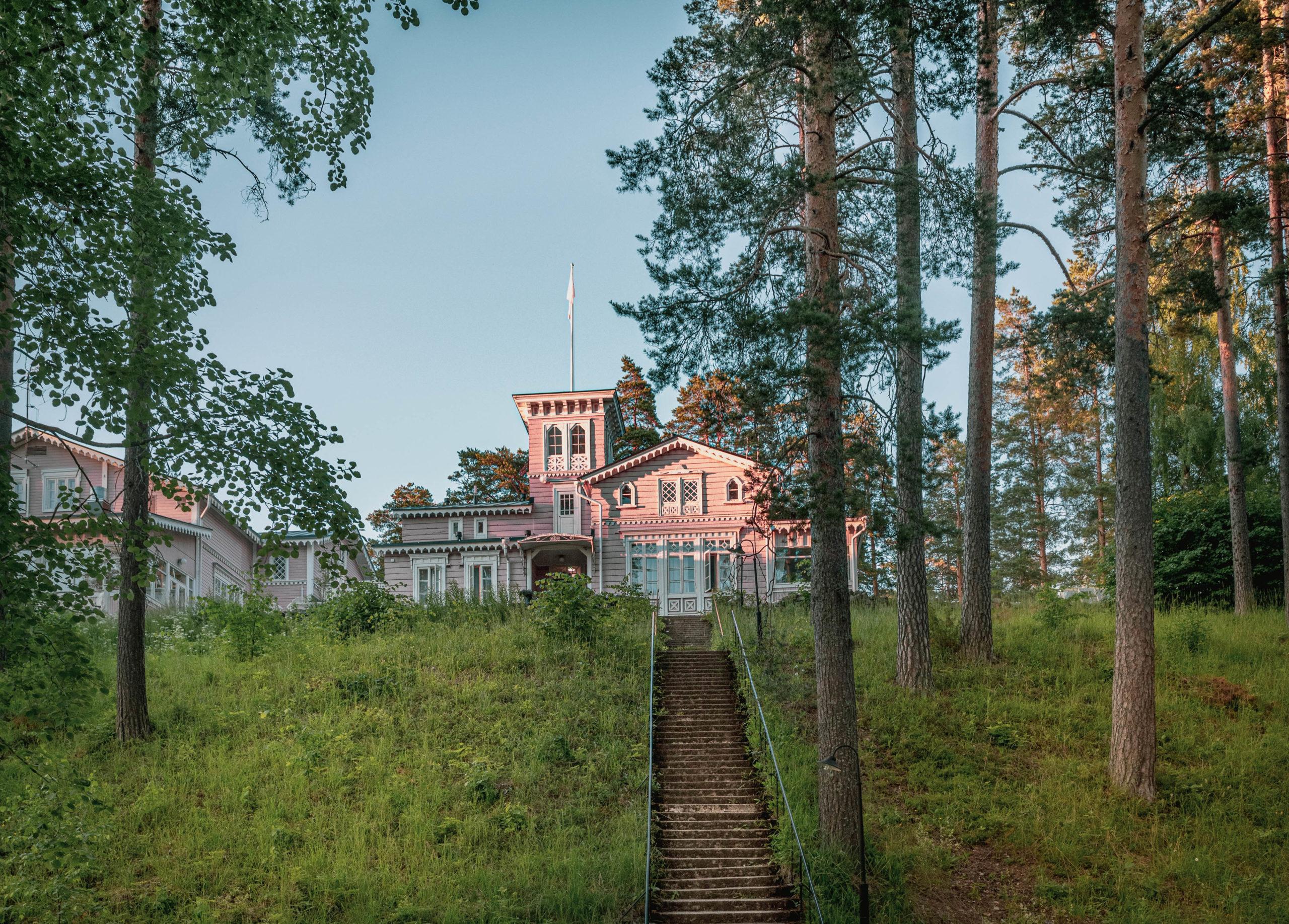 The historic Hotel Punkaharju, located in Finland's national landscape, is a phenomenon experienced by all senses, a place where love for the forest and lake nature combine with art and culture. The hotel run by Saimi Hoyer offers magnificent exhibitions, top artist shows, themed events and of course the rewarded local cuisine created by the hotel kitchen. Not to forget the unique settings for top meetings and the most important celebrations of your life!
Punkaharjun Harjutie 596, Punkaharju
+358 15 511 311
welcome@hotellipunkaharju.fi
Hotel Clarion Aviapolis / Helsinki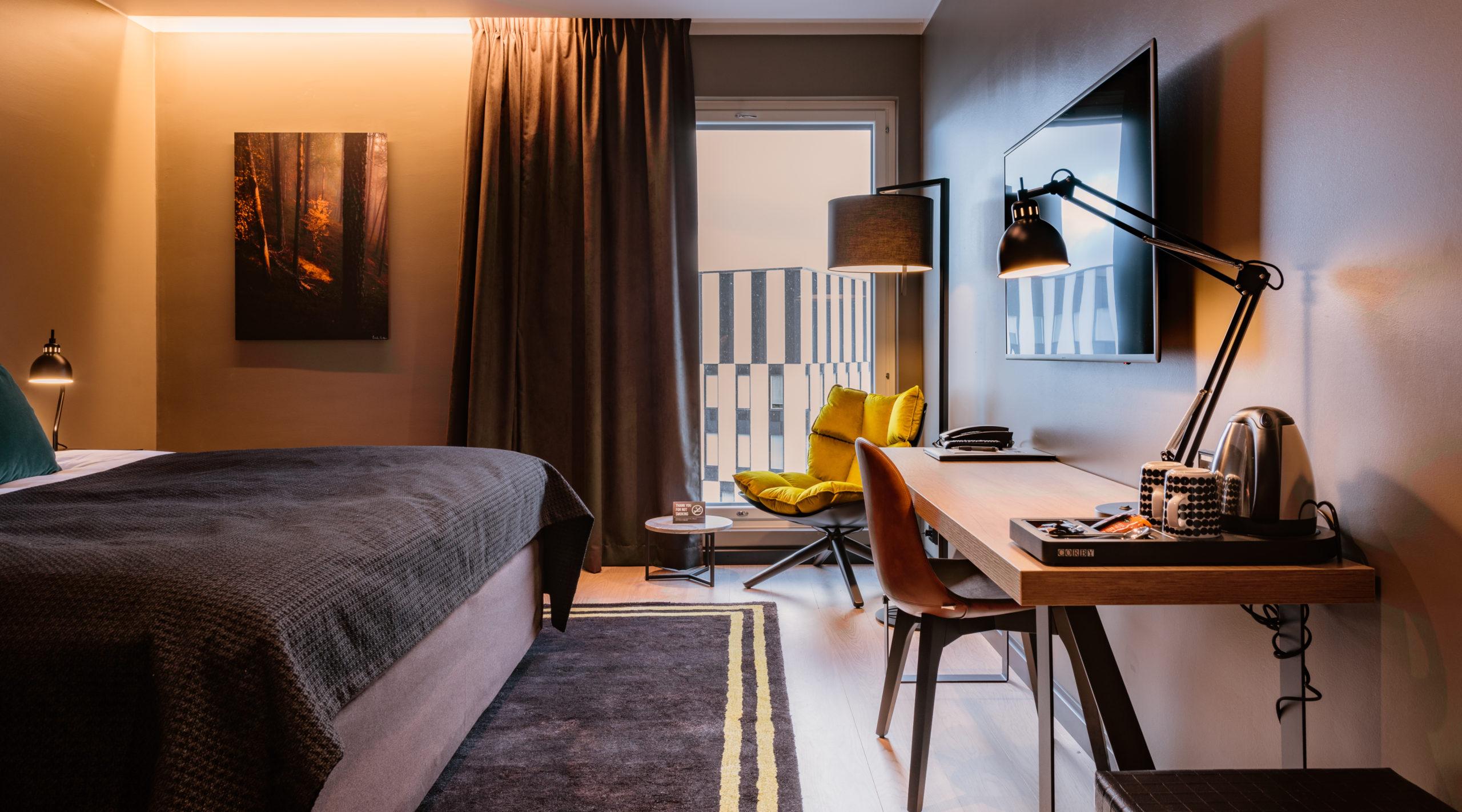 Clarion Hotel Aviapolis -only one station from the airport in Helsinki/Vantaa! This hotel features 258 rooms, 12 conference rooms and Kitchen & Table restaurant. Cozy bar, well equipped gym and sauna. The hotel has been designed to provide a warm, homely and exclusive atmosphere, and the location is ideal also for travellers as it takes just 2 minutes by train to and from the airport, and 30 minutes to the center.
Karhumäentie 5, Vantaa
+358 10 850 3810
cl.aviapolis@choice.fi
Hotel Clarion Helsinki / Helsinki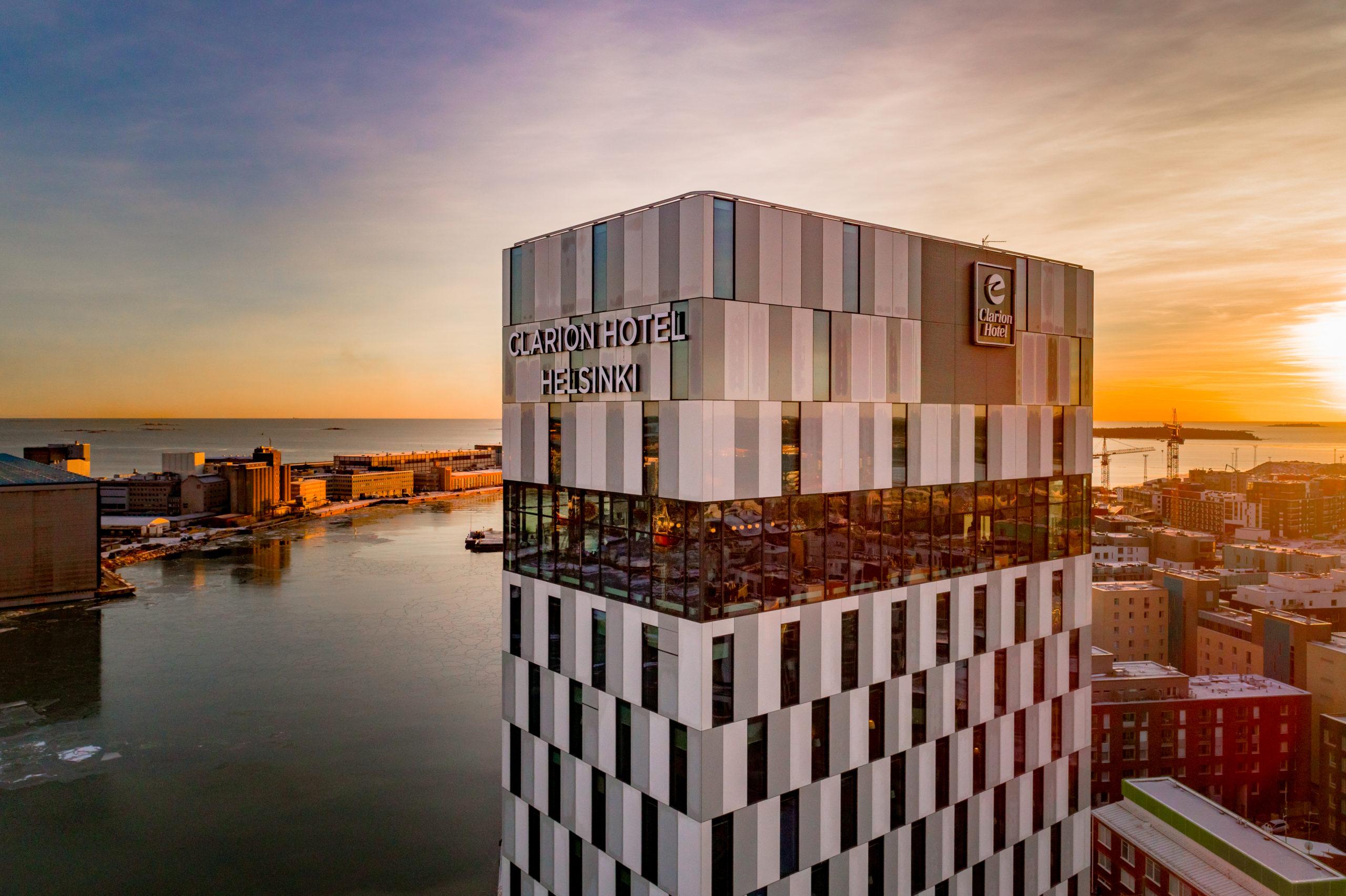 Clarion Hotel Helsinki is an exciting meeting place with it's 78 metres high towers. You can enjoy the stunning rooftop pool, 425 rooms and Skyroom -bar on 16th floor with amazing views and cocktails. This hotel also features a large conference centre and Kitchen & Table restaurant. Hotel's décor style is modern and Scandinavian with selected designer pieces and it is located in Jätkäsaari, an urban harbour district with beautiful sea views and easy access to the city centre. Clarion offers its guests details and experiences you don't wanna miss. After all it is Clarion living, not just staying.
Tyynenmerenkatu 2, Helsinki
+358 10 850 3820
cl.helsinki@choice.fi
Paulig Kulma Café / Helsinki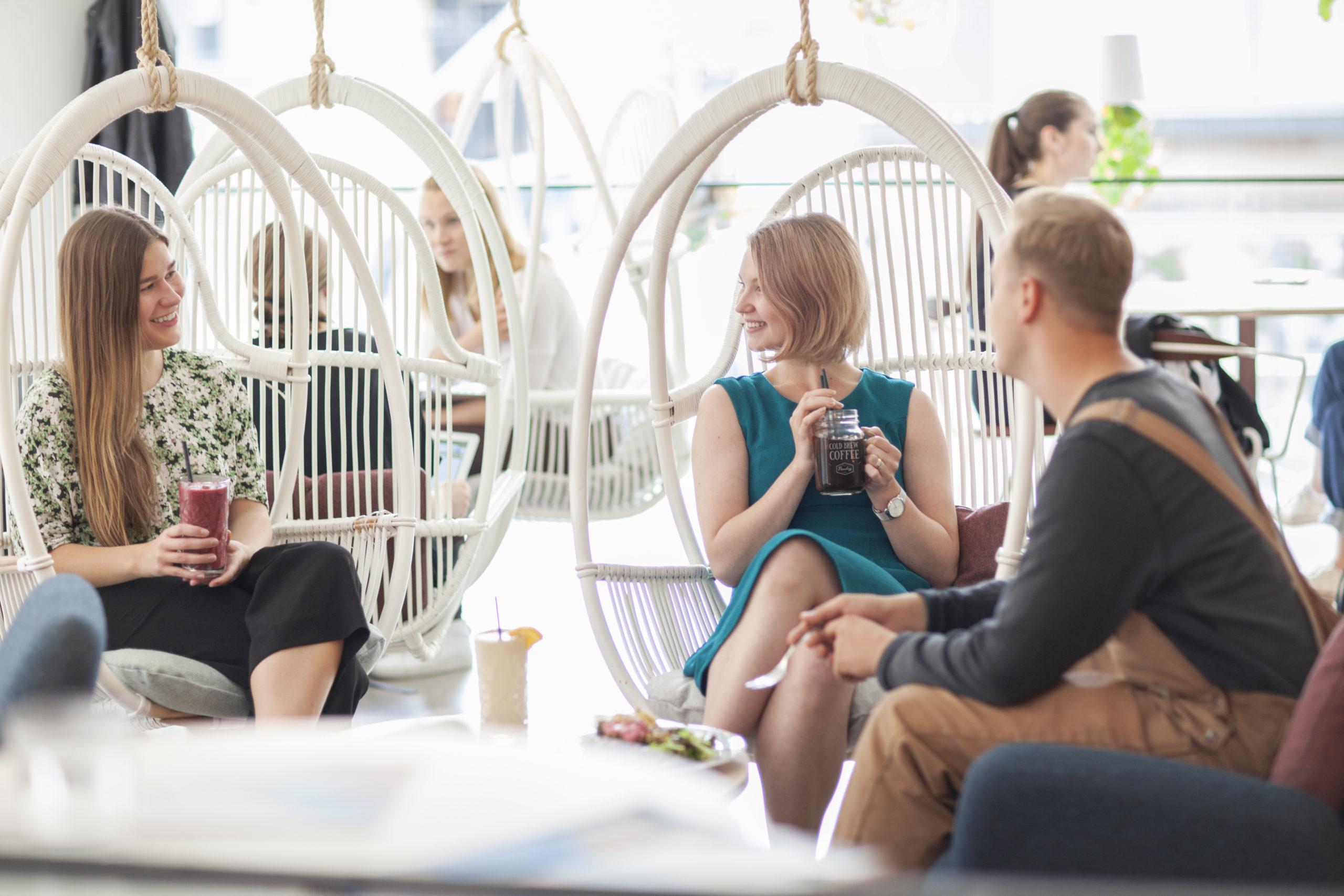 Paulig Kulma offers unique experiences, memorable moments and sighs of satisfaction. Enjoy freshly roasted, hand-made coffee and tasty delights. Paulig Kulma is an inspiring meeting place at Kluuvi shopping centre in Helsinki. Here, everything revolves around coffee, which is celebrated with joy and passion. Paulig Kulma houses a two-storey café, roastery, terrace and Barista Institute. Here you can meet friends, work or just relax in the middle of the hustle and bustle of the city. At Paulig Kulma, with its versatile spaces, you can also organise unforgettable private parties.
Aleksanterinkatu 9, Helsinki
020 7600 158
pauligkulma@juvenes.fi
PuPu Restaurants / Helsinki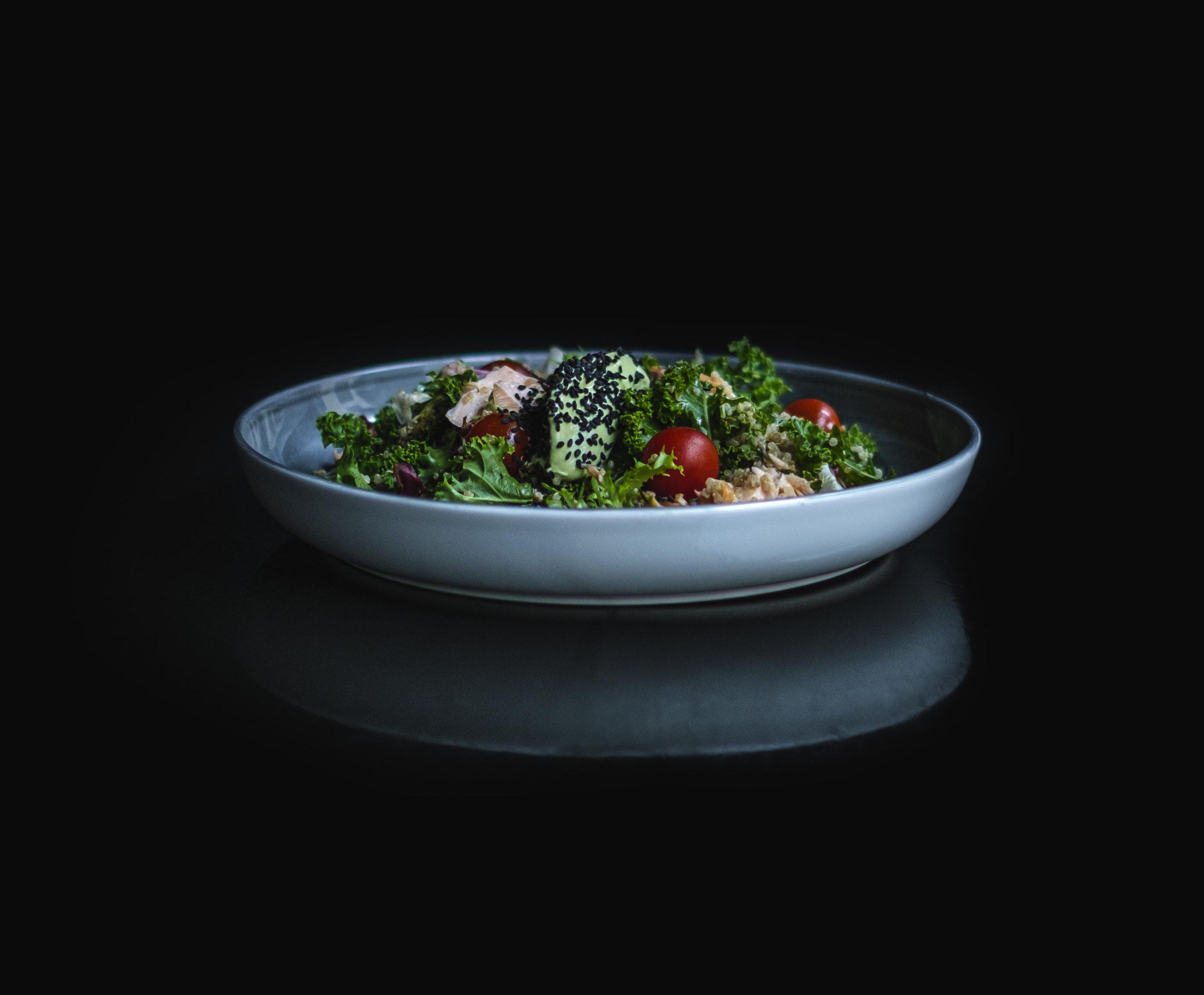 MUCH MORE THAN JUST A SALAD.
Our salads
are created with only the best ingredients. We want you to live an eat healthy without compromising taste. We offer better choices for both you and the planet.We challenge you to enjoy the greatest salads of your life!
Stockmann
Pohjoisesplanadi 41, Helsinki
+358 50 517 0093
Restaurant Sarrit / Lapland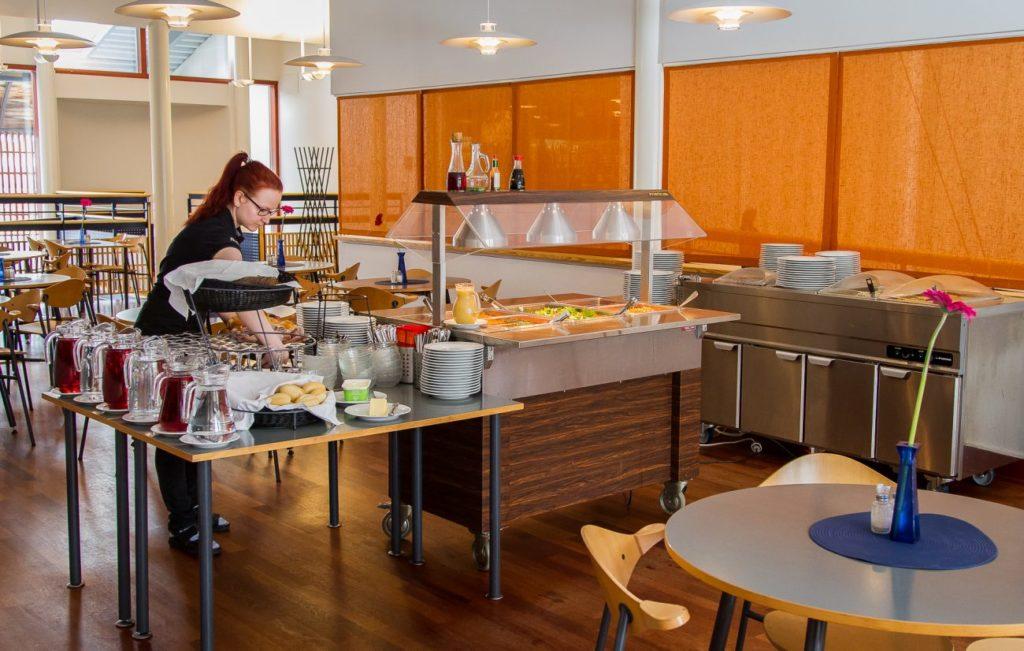 Restaurant Sarrit is a comfortable cafe/restaurant where you can recharge for a moment during your visit to the The Sámi Museum and Nature Centre Siida. Sarrit and Siida are located in the town of Inari, in the Sámi Homeland.
They say that:
"Our foods taste of clean northern raw materials, we bake savoury and sweet snacks in-house every day.
Open from June 1st to September 30th, everyday 9am to 4pm.
We are an LGBTQ+ friendly restaurant and welcoming to everybody to relax."
Inaritie 46, Inari
040 700 6485
ravintola@sarrit.inet.fi
Hotel Arthur / Helsinki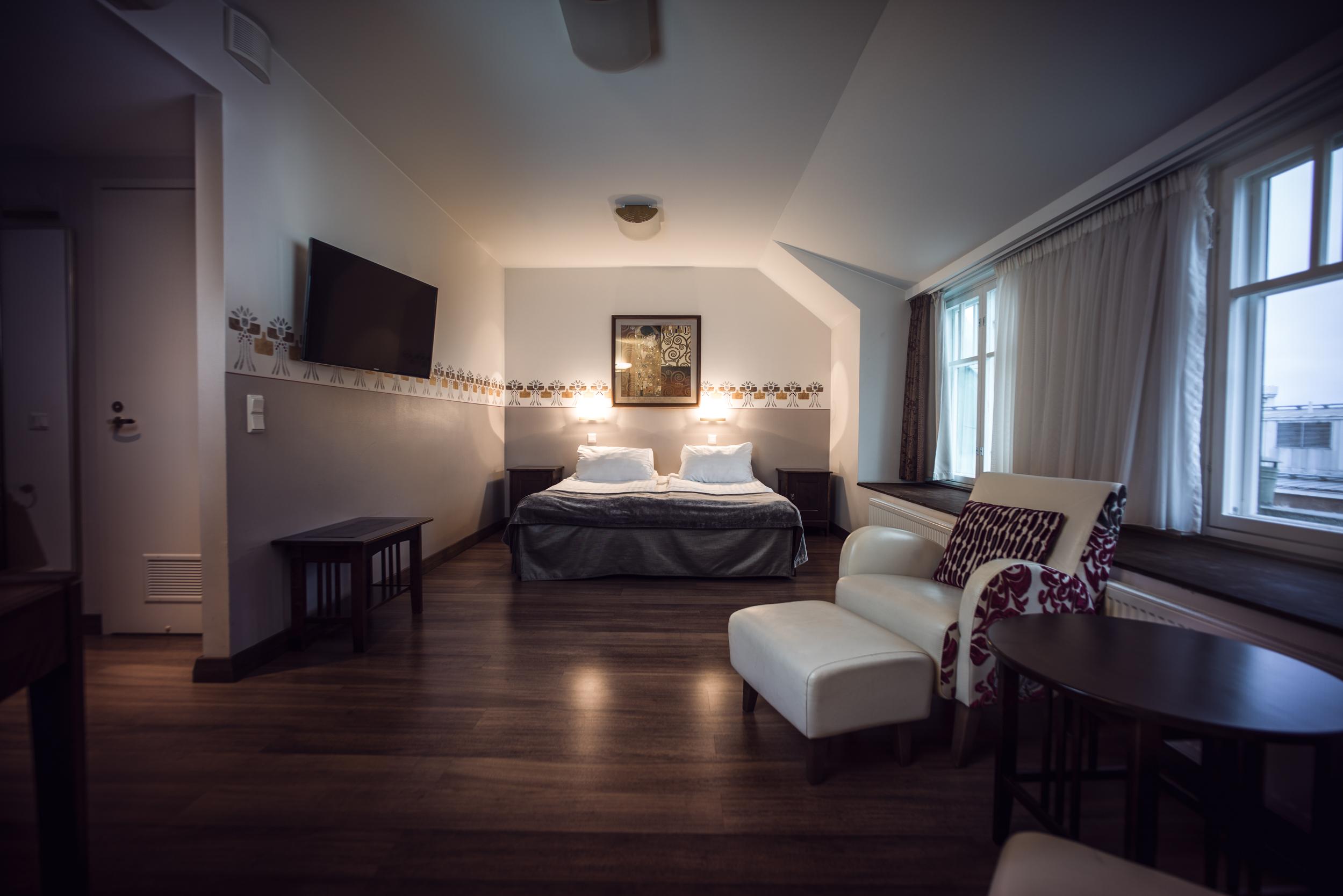 Hotel Arthur is a privately owned, cozy 3-star hotel in the heart of Helsinki – only 200 meters from the main railway station. All the main sights and shopping streets are in walking distance. The hotel has 203 rooms in different size and price level, everything to suit the needs of solo travelers to bigger families and groups. Our guests can enjoy the Finnish sauna in our two private saunas. Our atmospheric Restaurant Bistro Arthur serves buffet breakfast, versatile buffet lunch and delicious dinners for hotel guests and other travelers and locals as well.
Vuorikatu 19, Helsinki
09 173 441
reception@hotelarthur.fi
Hotel Katajanokka / Helsinki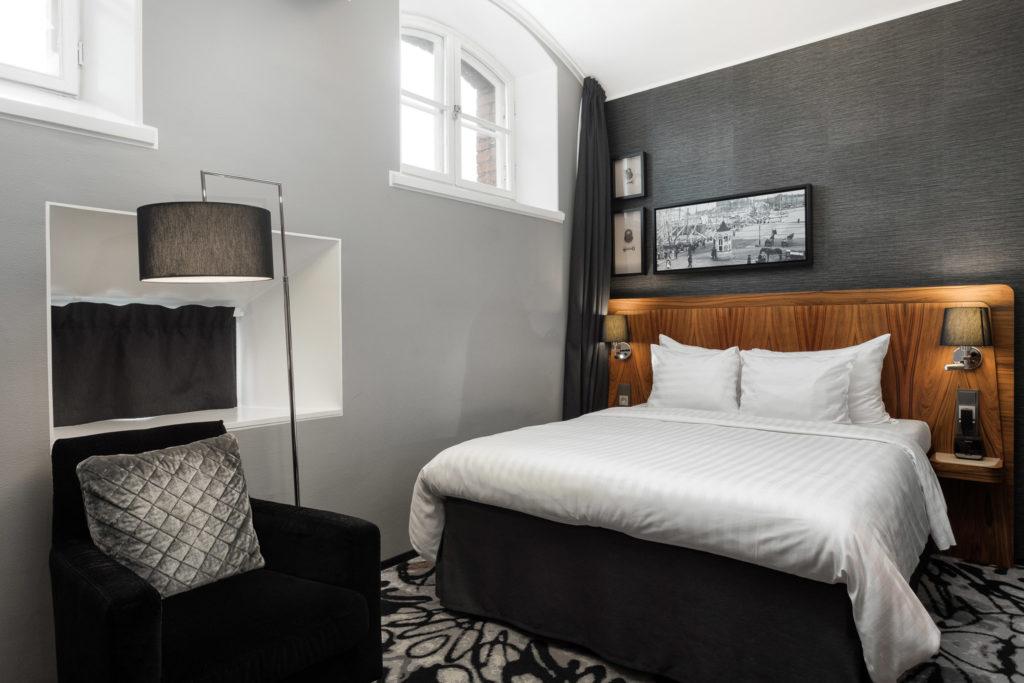 Hotel Katajanokka is a privately owned lifestyle hotel, renovated with loving care into the historic premises of former Helsinki county prison. Inside the red brick walls you will find a magic world of contrasts – with serene comfort, stylish design and a hint of Nordic luxury. To us, Hotel Katajanokka is more than a hotel and a workplace. It's a way of life. Our attentive and caring service comes from the heart. We are here for you, eager to please, and dedicated to making your stay perfect. We refuse to take any shortcuts to sacrifice guest satisfaction.
Escape the ordinary, The ordinary is out there. We'd like to think of our hotel as a world with a different set of rules. An ideal world. In that world the ground laying values are Love, Peace, Liberty and Privilege.
Merikasarminkatu 1a, Helsinki
0293 200 620
reception@hotelkatajanokka.fi
MOW Mothership of Work / Helsinki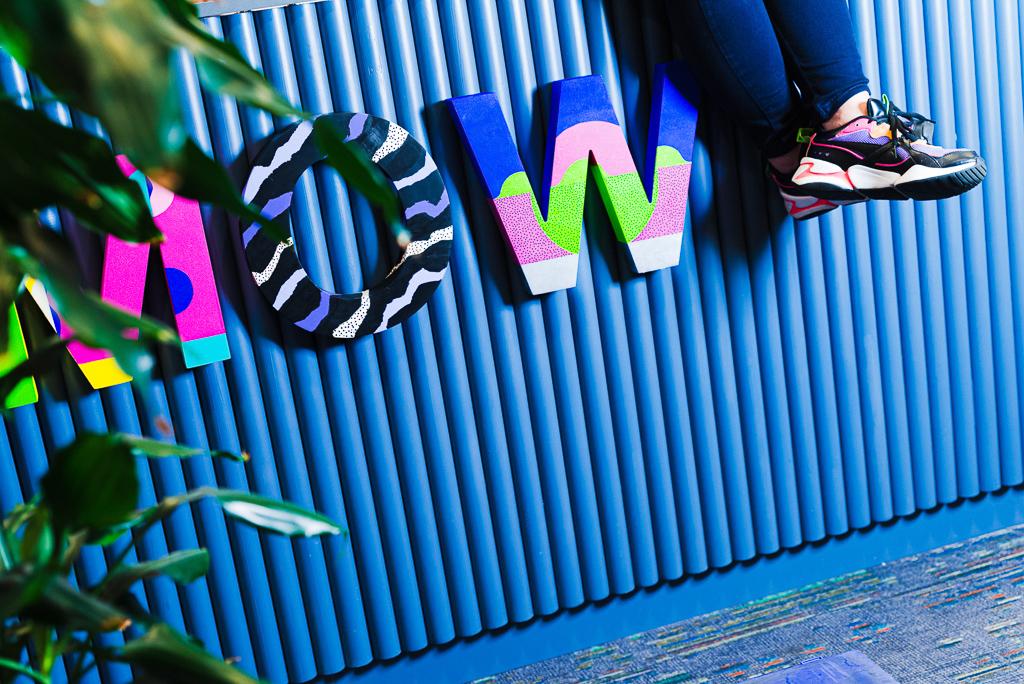 MOW Mothership of Work is serious about the future. The future of work, the future of life, the future of community. But we're also about being laid-back, respectful and creative in everything we do. We create and run the kind of spaces where we know we want to spend time in, with a community of likeminded folks from all walks of life and fields of work.
MOW is, above all, a coworking space that provides all its members with the best possible conditions for running and developing business. We provide all the necessities an awesome coworking space requires: freshly brewed artisan coffees, IT support, fast WiFi, guest reception, printers, phone booths, meeting rooms, morning workouts and afterwork get-togethers, and the best people. MOW is a community-driven workspace, which means you will enjoy not only our excellent facilities but also the company of a few hundred awesome people. You are welcome to attend our monthly community meetings, if you wish. Your membership is free of obligations and it's our job to make sure that everything runs smoothly.
 Pieni Roobertinkatu 9, Helsinki
+358 400 802 456
mothership@mow.fi
Putte's Bar & Pizza / Helsinki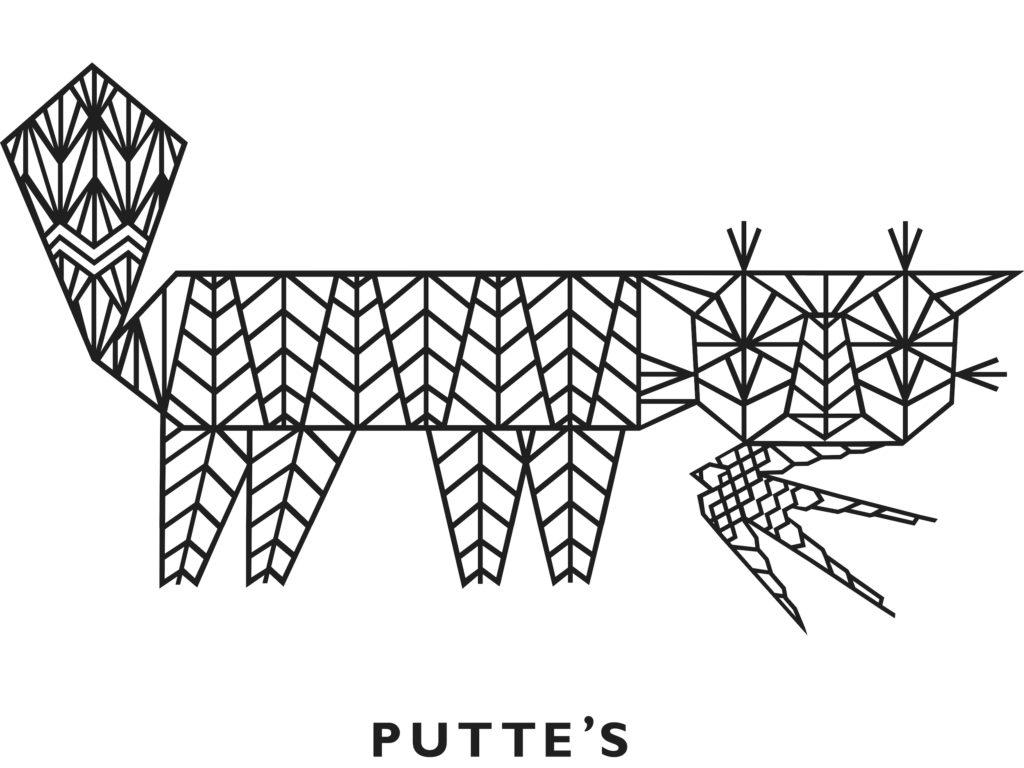 Putte's Bar & Pizza is a multicultural community in the center of Helsinki. We offer quality fusion pizza as well as a touch of an accepting and relaxed atmosphere. Vegetarian and a vegan-friendly menu are designed by top chefs.The love for the arts is also evident when stepping in. Putte's condemns discrimination in all its forms and is reflected in the actions of employees as well as owners. Come as you are!
Kalevalankatu 6, Helsinki
+358 (0) 10  2818 243
puttes@puttes.fi
Keltainen Ruusu Sex Store and Cruising / Helsinki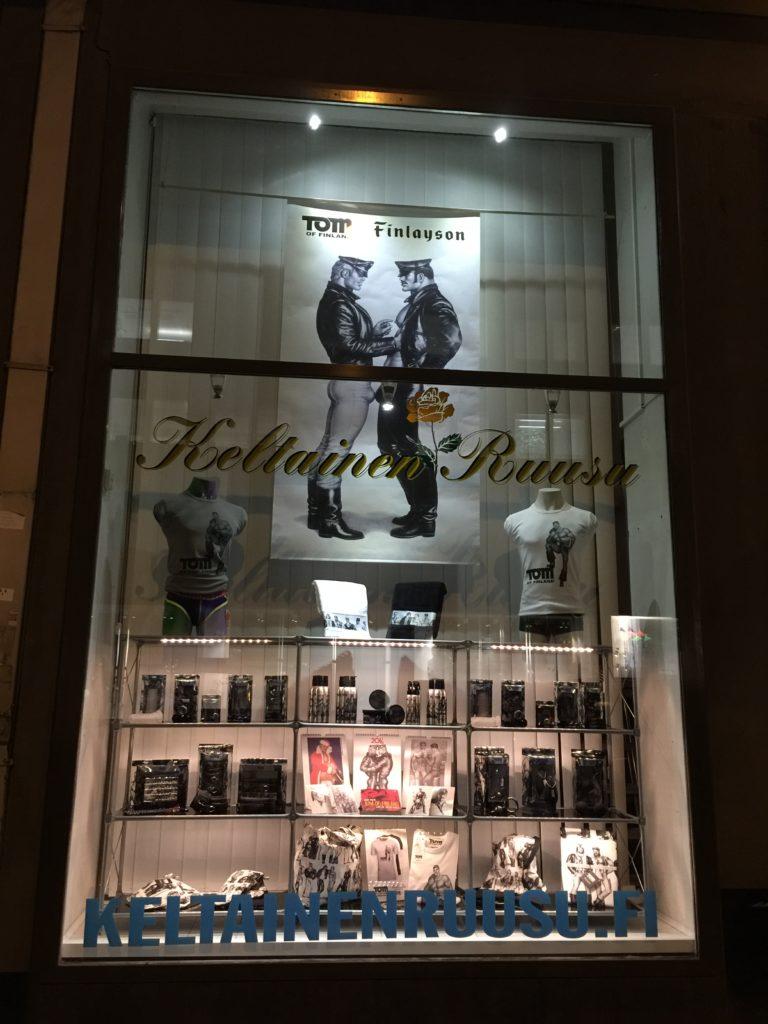 Keltainen Ruusu is the iconic sex store and meeting point for gay men. It is the largest sex store and cinema in Finland. Gay clubs and restaurants come and go but Keltainen Ruusu stays. Keltainen Ruusu is located in Helsinki downtown,  in Kamppi close to the Kamppi Mall and bus terminals. The product range includes both products for making your sex live more exciting and pleasurable but also one of the widest range of Tom of Finland products in Finland. Next to the store  you can find the biggest cruising area in Finland: two floors of private cabins, slings, non-stop cinema and a lounge area for relaxing. The price for an all-day ticket is 15 euros. You can visit the cruising area, leave and come back later with the same ticket.
Malminrinne 2-4, Helsinki


+358 (0)9 68555270
Ecological accomodation in Metsä kolo / Lapland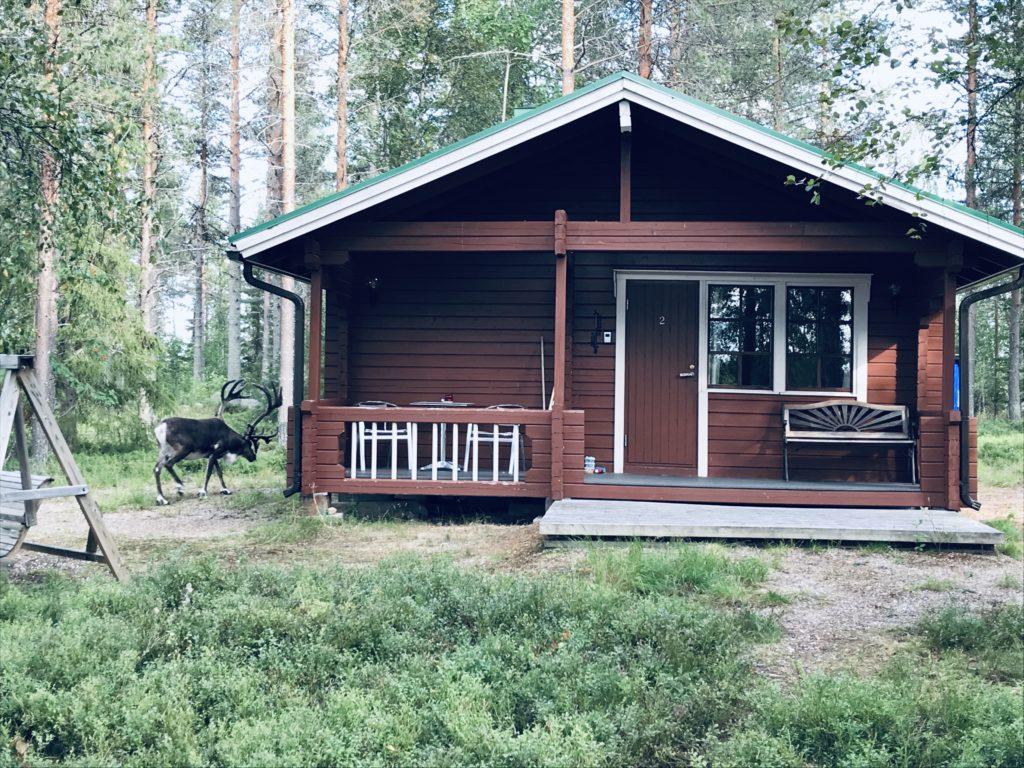 Sleep in a tree, in a traditional cottage by the lake or in the main house.
Ecological and relaxed accommodation on the shores of Lake Saarijärvi in Finnish Lapland. Metsä Kolo is a new way of relaxing in the nature. You can just relax or choose some of the peaceful activities like paddling, hiking in the night or massage.  We invested in top quality Finnish products and materials in interior design. In late summer 2020, we opened our doors to Lapland travelers.
Welcome to relax and enjoy the peace of nature in Metsä Kolo.
Rökkösentie 97760 Saariharju, Ranua
+358 (0) 45 2309 309
alexandra@lapinmetsalainen.fi
Hotel Hyppeis Värdshus / Archipelago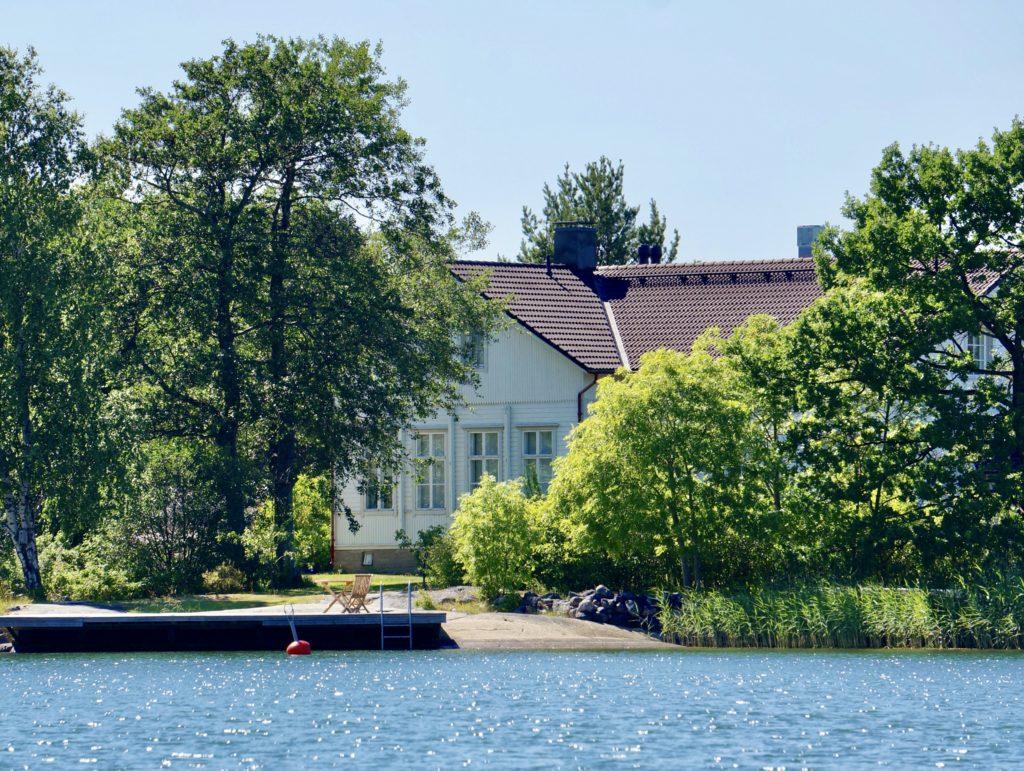 Family-owned hotel Hyppeis Värdshus is located in the beautiful archipelago near Turku and by the sea in the peaceful village of Hyppeis. Hyppeis värdshus is a place where you can enjoy nature – either by just relaxing or taking on some activities. During the day you can take hikes in the woods and explore the cliffs or visit Näsby village or you can take a tour with the kayak. Our menu in the restaurant is designed based on the best seasonal ingredients. We use local produce whenever possible. All our rooms are decorated honoring achipelago traditions and style, and of course all rooms have a sea view. Welcome to the beautiful Finnish Archipelago.
Hyppeisvägen 540, FI – 21760 Houtskär
+358 40 175 7538
info@hotelhyppeis.fi
Hotel Hullu Poro / Lapland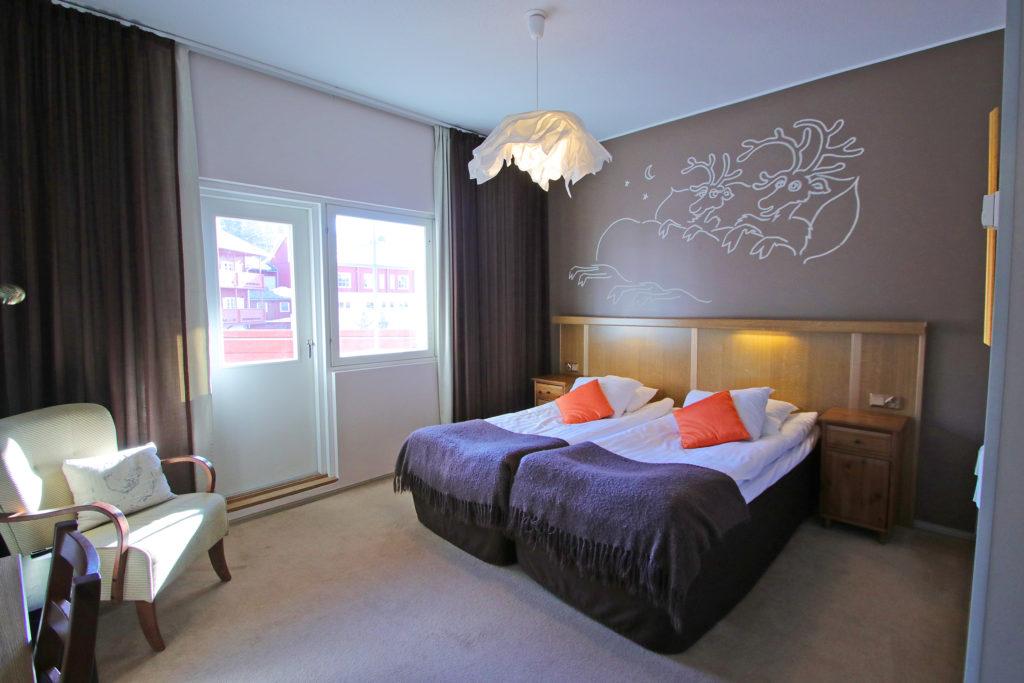 Hotel Hullu Poro is located in the heart of Levi village, only 15 kilometres away from Kittilä airport. All the services Levi centre has to offer can be reached by foot. Hotel Hullu Poro has rooms to suit all tastes. Choose your favourite from the range of 157 beautifully decorated rooms: 130 double rooms equipped with private saunas, bath tubs or steam showers, 16 family rooms which sleep up to four people and 11 two-storey apartments with capacity for up to six persons.
Rakkavaarantie 5, Levi
016 6510 100
hotel@hulluporo.fi
Aurora Pyramids / Lapland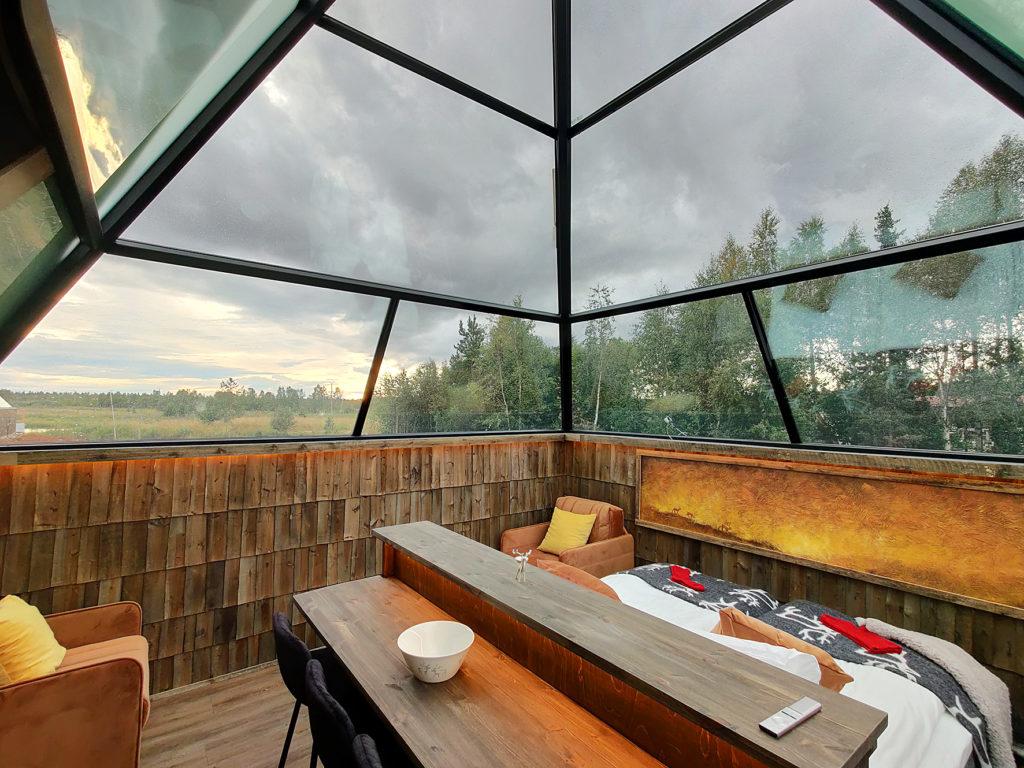 When you stay at the glass-roofed Aurora Pyramids, you can almost touch the ever-changing sky, nature and its forces.In the summertime, you can admire the midnight sun, the gorgeous colours of nature prevail in autumn with orange sunsets. During winter, you can experience the mystical Polar night with thousands of twinkling stars.
Heavenly nature and the Firmament present themselves through the glass roof in a new way, every day. The pyramid shape has provided positive effects to the human body throughout the ages. The beds in the pyramids are also aligned with the magnetic north pole. The Pyramids and the Aurora Borealis, or Northern Lights, form an empowering experience, taking the traveller closer to a balance with nature. An immemorial experience within the powers of nature – reach balance and collect energy for everyday challenges.
This roomy accommodation suits couples or parties of three.
www.hulluporo.fi/aurorapyramids
Palosaarentie 30, Levi
+358 16 6510100
hotel@hulluporo.fi
 AT Nature / Lapland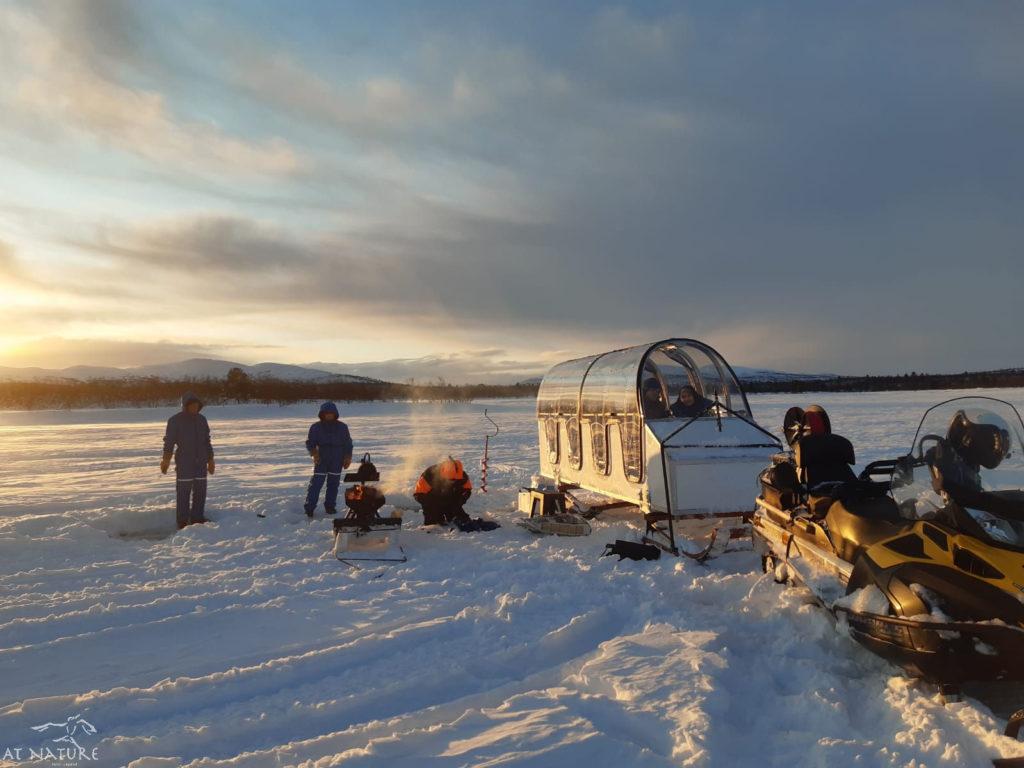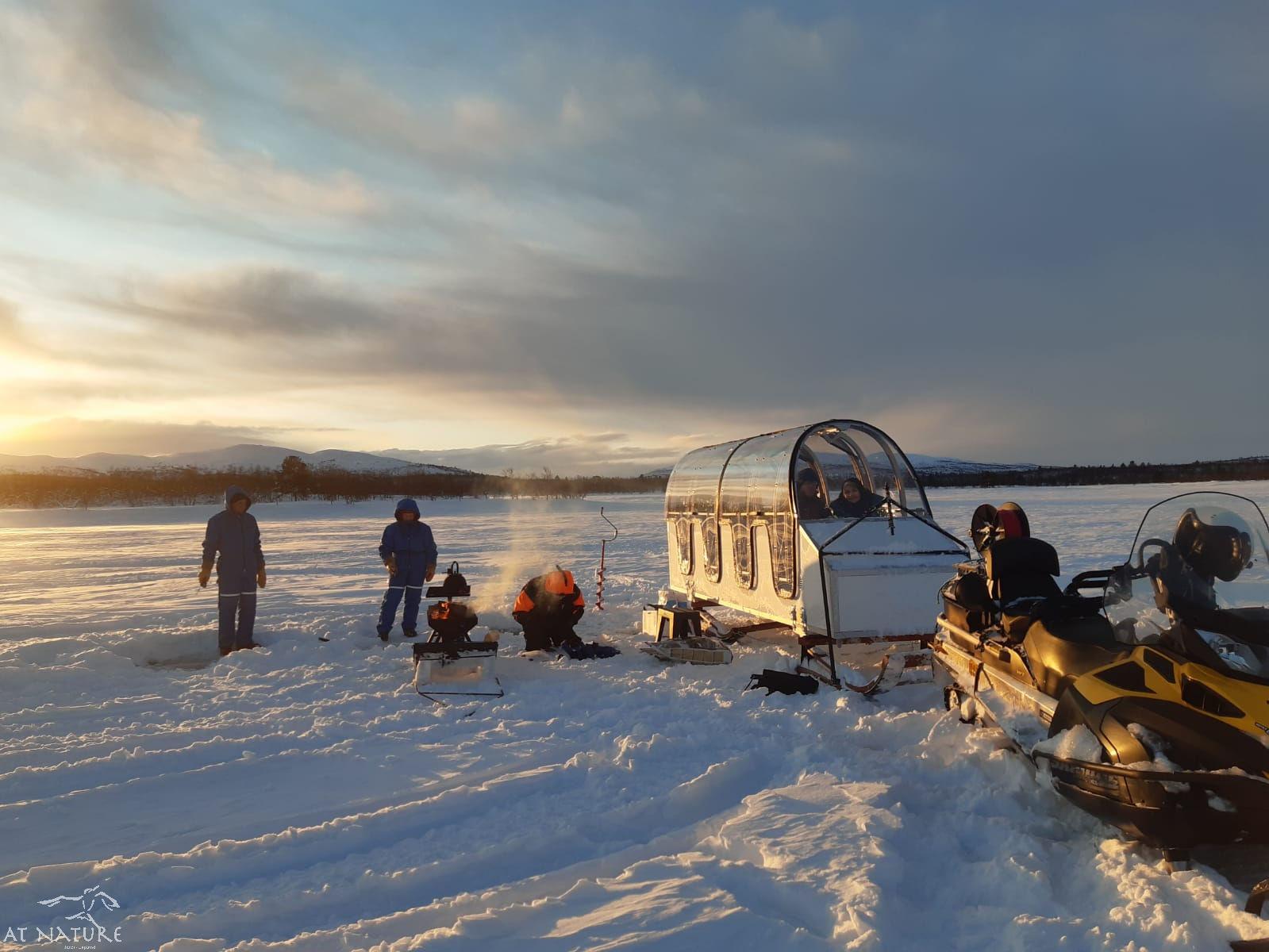 AT Nature is a responsible family-run business offering outdoor activities, accommodation and packages in Inari, Lapland. The groups are small (2–6 people) or private and the activities include always home visit. We live next to the wilderness area Muotkatunturi and are happy to pick you up from Inari village to enjoy tranquillity around us. We guide in English and in Finnish. However, private activities can also be in German. Welcome to experience arctic alternative with us!
Terstontie 123, Inari
+ 358 (0) 40 328 1850
info@atnature.fi
Hawkhill / Helsinki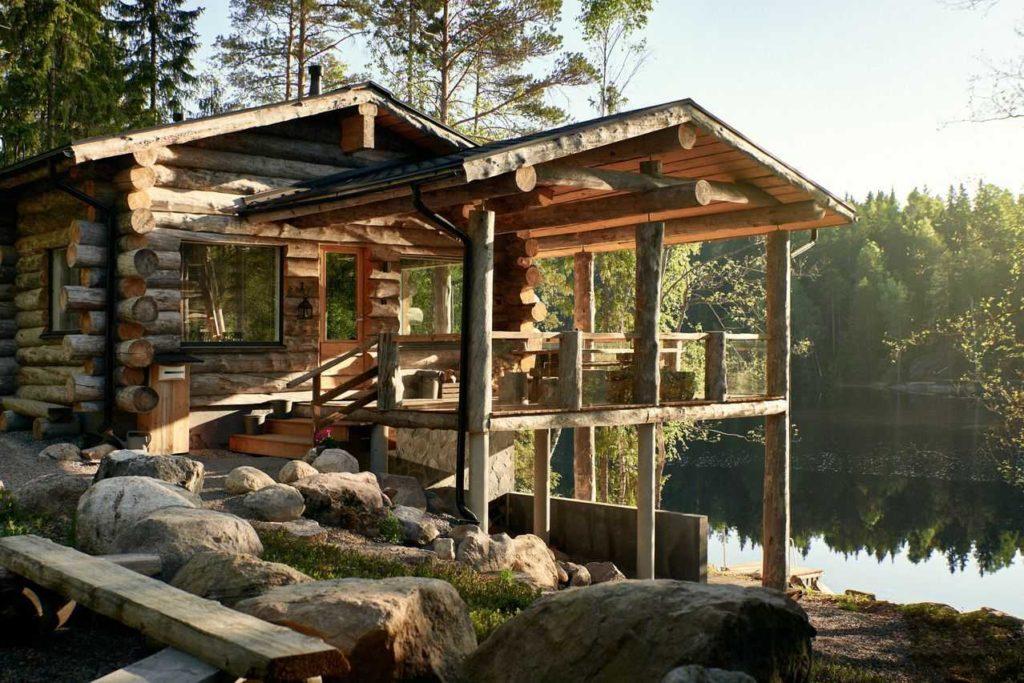 Hawkhill is a family run cottage resort surrounded by the beautiful Nuuksio National Park. We are only a 45 minute drive from the beating heart of Helsinki. Our core values are sustainability, high quality and customer satisfaction. We are CO2 neutral and we are aiming for CO2 negativity in 2021. At Hawkhill you can enjoy Finnish nature at its best with your loved ones.
Haukkamäentie 100, Tervalampi
info@hawkhill.fi
+358 40 024 0831 , +358 45 675 2956
Villa Viertola / Lakeland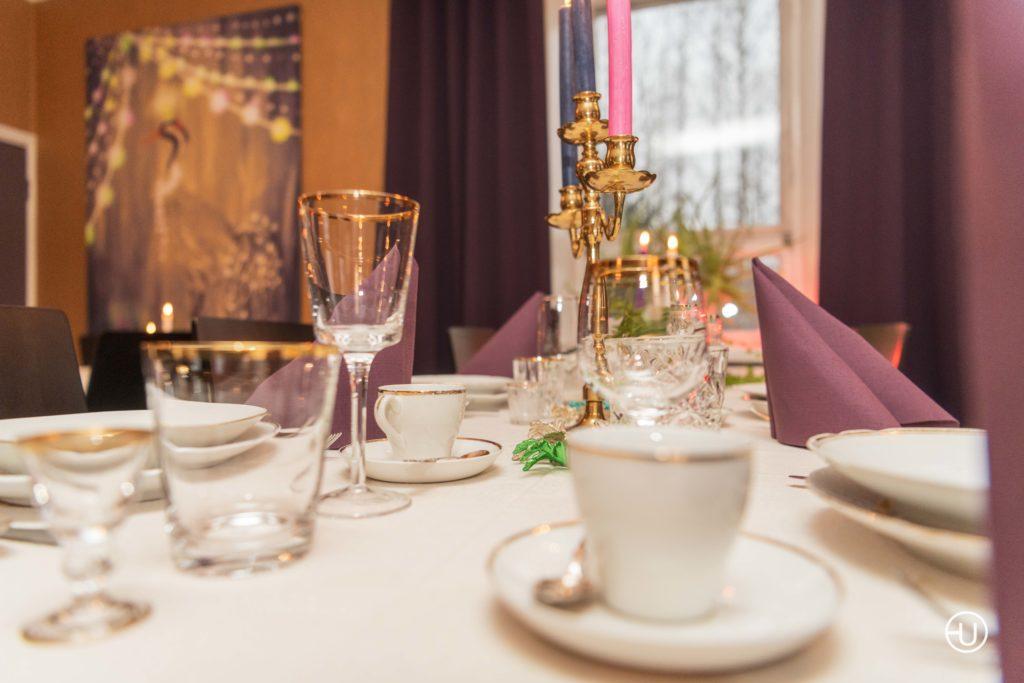 Villa Viertola is a wellness center in the heart of Kärkölä. The idyllic Villa Viertola brings the atmosphere of an old house to present. Whether you are looking for a small boost in everyday life in the form of energy treatments, a wonderful pampering moment in wellness treatments or a unique party feeling in the old bank hall, we have all the services under one roof! The personalized accommodation literally invites you to stay overnight or two with us. Perfect for weddings. Accommodation reservations on booking.com/ villaviertola.
Vanhatie 5, Järvelä
040-552 3091
tuula@villaviertola.fi
Pirteeks / Lakeland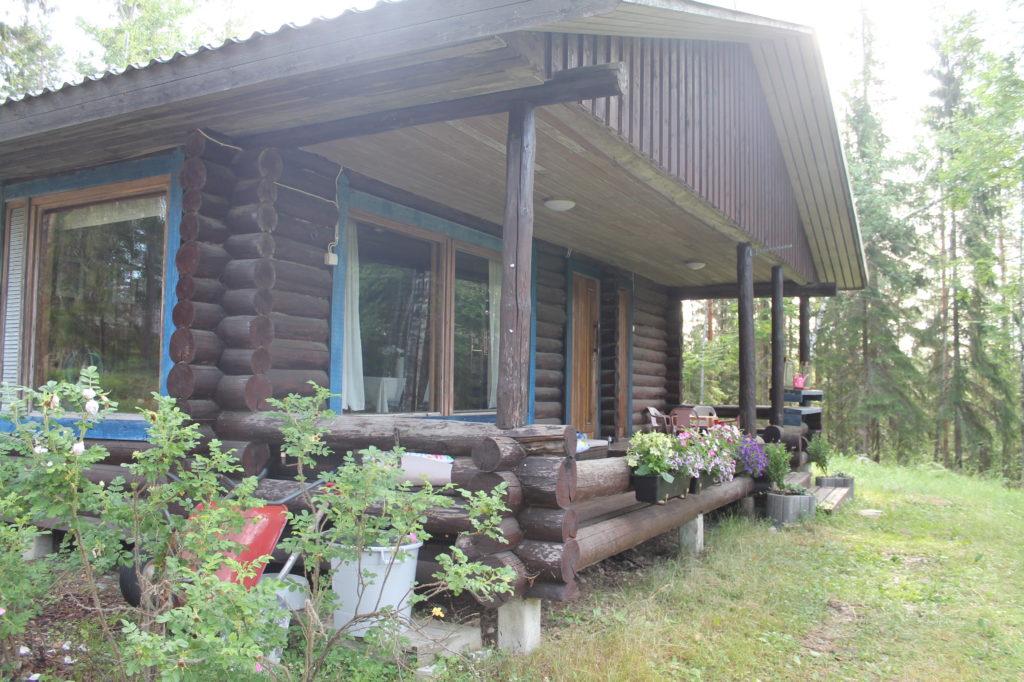 Pirteeks is a small family owned company in Loppi, one hour drive from Helsinki. We value nature, sustainability, acceptance and love. We offer mainly nature related activities and services including outdoor training camp, meditation, SUP-boarding and health counselling. There are great hiking and cycling trails around the place. We also have a small cozy cottage for accommodating up to six persons. It is located close to the main building which gives you a feeling of safety and our help is close to you. That said the cottage also has a sense of privacy and you can spend your time there without anyone bothering you. We also offer authentic smoke sauna experience close to our main building.Welcome.
Finnish website: www.pirteeks.fi
English website: www.natureinyou.fi
Kieppirinne 15, Pilpala
0403639287
anu.kosonen@pirteeks.fi
Santa's Secret Sauna / Lapland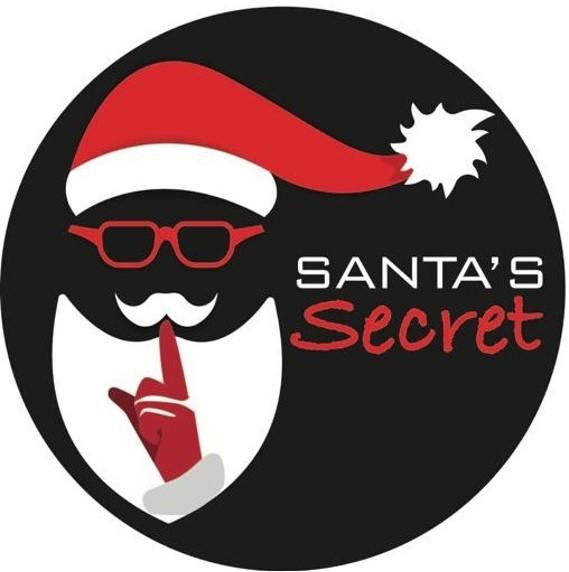 Santa´s Secret Sauna is the first of its kind in the Finnish Lapland. A gay oasis in the boreal forest. Complimentary yoga will be offered in the lounge, meditation in the sauna during the day, with more raunchier fun towards the evening. Facilities include a spacious Finnish wood fired Sauna, lounge, six man Palju (Finnish Hot Tub) and private bedrooms. In the lounge, is a movie theater media center with accompanying surround sound system and karaoke machine. Sauna evenings will be held weekly. The schedule will be posted in our private facebook group when the state of emergency is lifted.
Rovaniemi,

Finland


+358 449 589 221
info@santassecretsauna.com
Serlachius Museums / Lakeland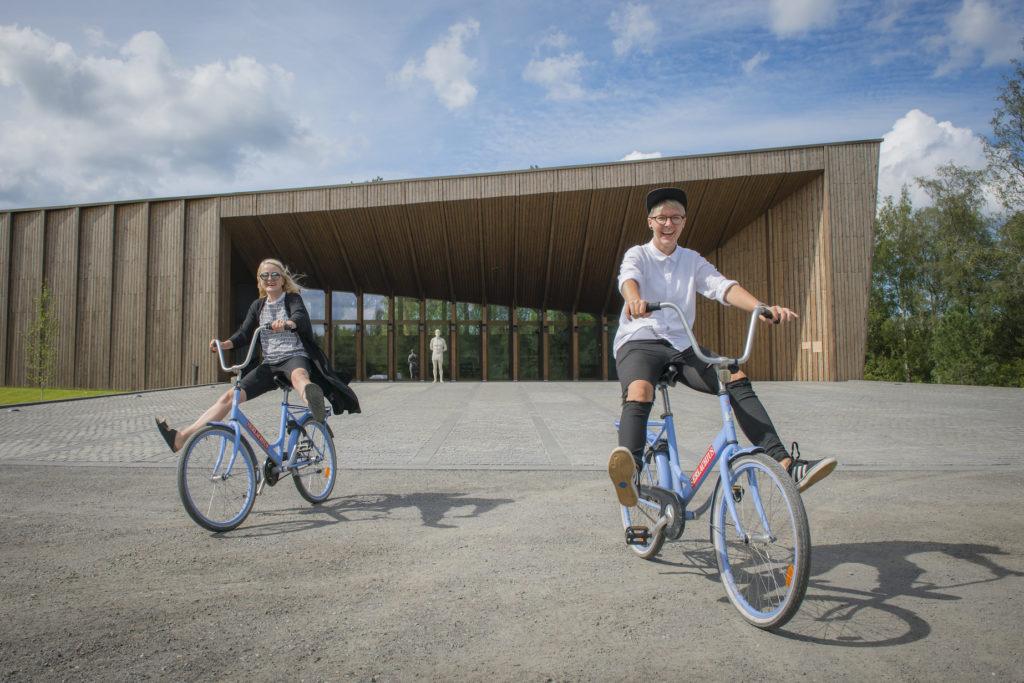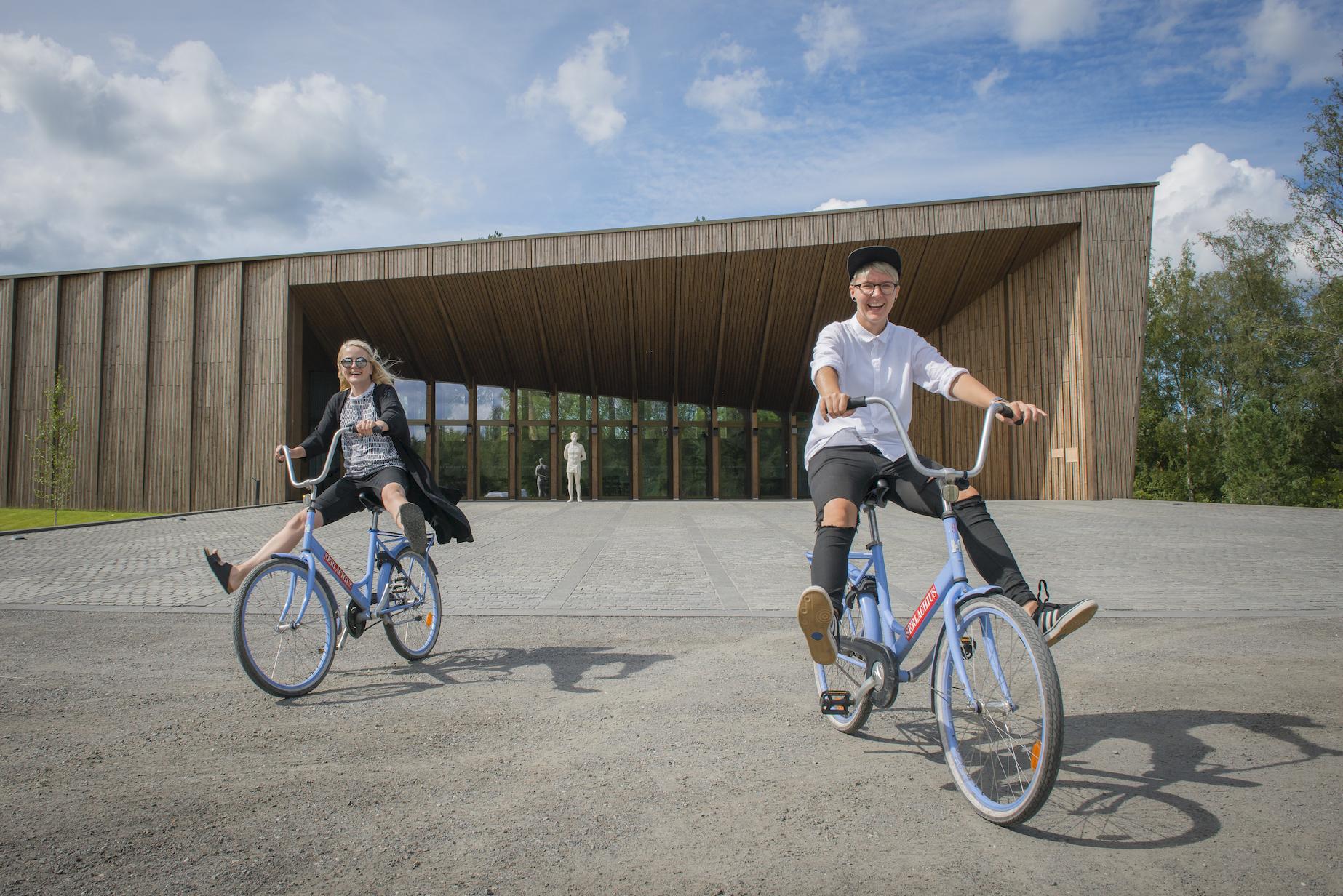 Are you a lover of art & design, looking for a unique place far from mass-tourism, but still classy? Multi-awarded Serlachius Museums got it: a hidden gem in the middle of nowhere, but still reachable within an hour from Tampere. We offer high-quality service for everyone, national art treasures, intriguing stories, contemporary art exhibitions, stunning architecture and top cuisine in the midst of beautiful lakeside nature. No wonder that Serlachius was chosen as one of the top sights in Finland (Lonely Planet). The shuttle bus from Tampere to Art Town Mänttä & Serlachius runs around the year taking you right in the heart of art!
Joenniementie 47, Mänttä –  R. Erik Serlachiuksen katu 2, Mänttä
+358 3 4886800
info@serlachius.fi
Yoo-hoo! Tours / Helsinki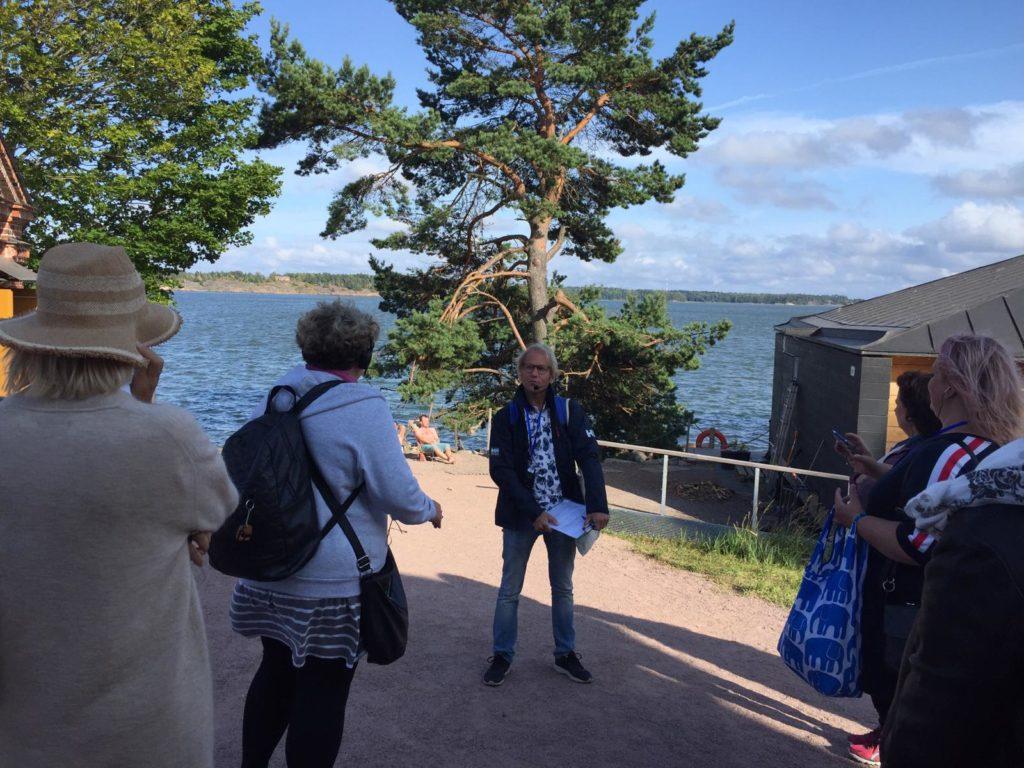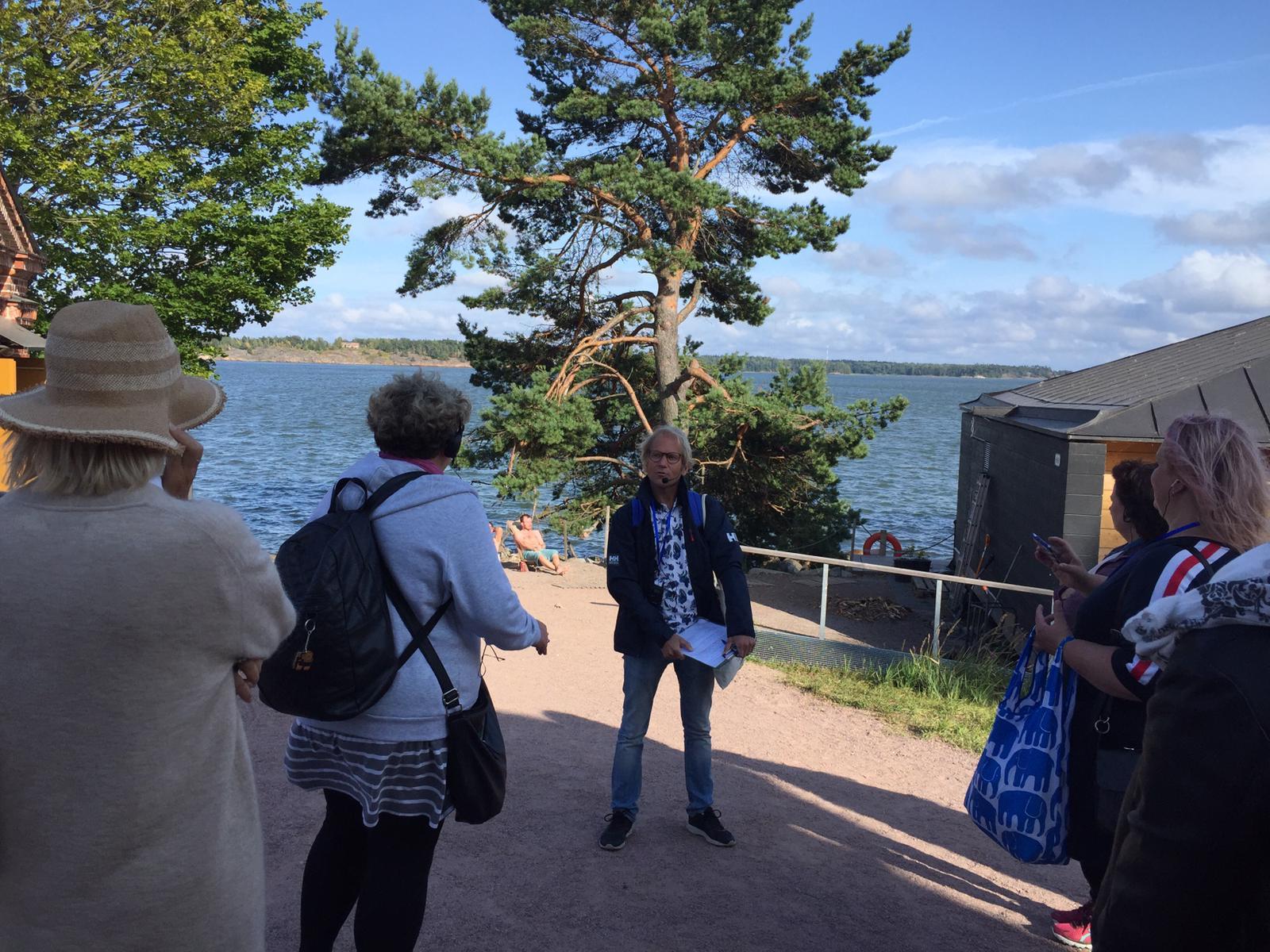 Yoo-hoo! Tours offers different tours in and around Helsinki by an authorized Helsinki Guide. We can also tailor private tours according to your individual needs, whether you visit Helsinki by yourself, with your loved one, your family or even in a bigger group. We can organize for example walking or biking tours, tours at the Helsinki archipelago and visits to other cities like Tallinn, the capital of Estonia, or the
picturesque old town of Porvoo.  Welcome to Helsinki!
HELSINKI
+358102126180
info@yoohootours.fi
Paksuniemi Summer Oasis / Lakeland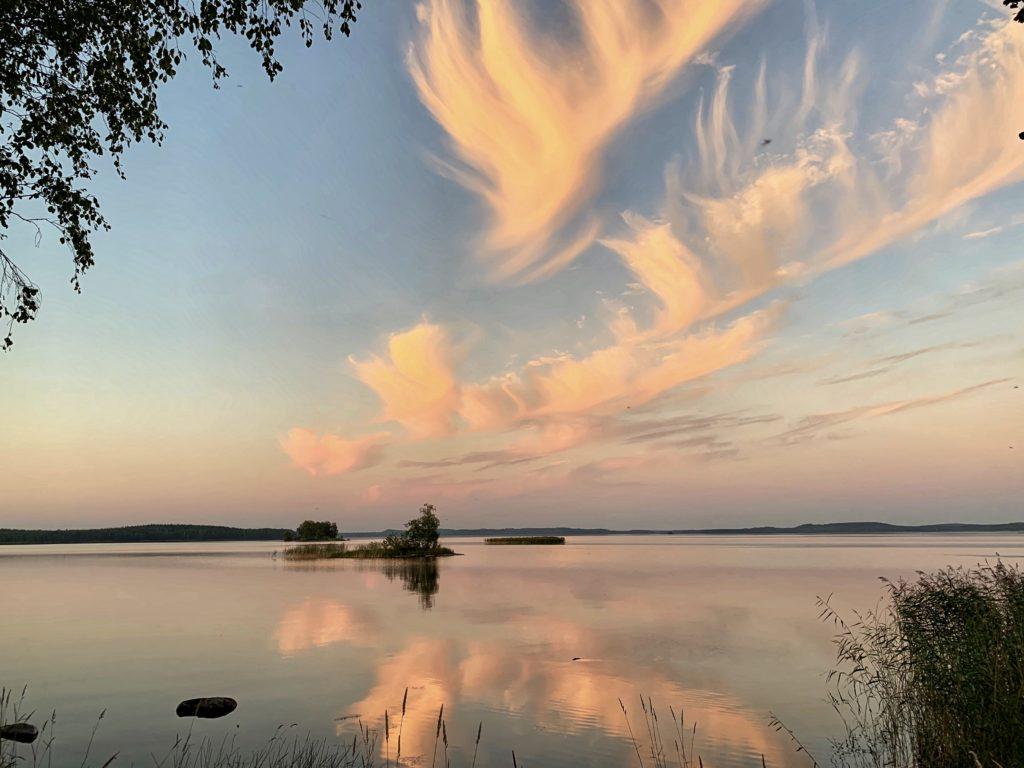 We are a married gay couple running a rewarded and beautiful summer oasis in Lakeland eastern Finland – restaurant, hotel, guest harbor, caravan, camping, summer theatre, saunas, sandy beaches and the taste of summer!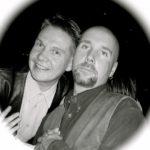 We are not only gay friendly, we are gay! Tomi and Jouni.
Paksuniementie 241, Rääkkylä
+358 40 6838748
paksuniemi@luukku.com
Lentiira Holiday Village / Lakeland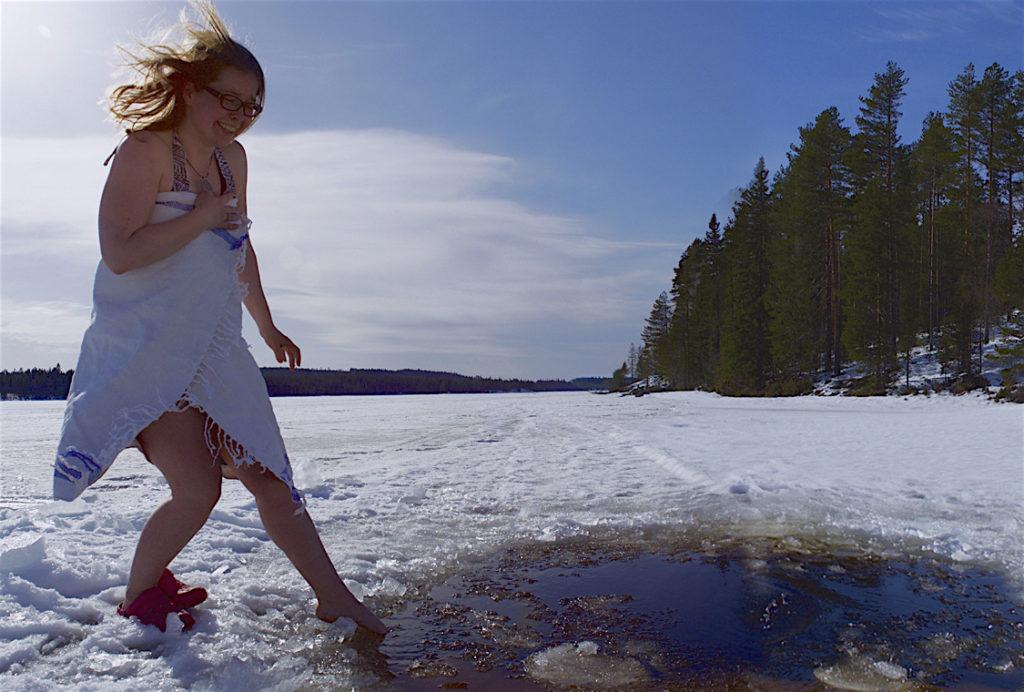 Embrace your wild side! Lentiira Holiday Village is a perfect starting point for your explorations in the arctic lakeland. Whether an uncompromising wilderness enthusiast or gathering together for relaxation and natural wellbeing, you will sure have a delightful stay in Lentiira. We offer B&B cottage accommodation with wilderness programs and traditional smoke sauna evenings all year round.
In collaboration with our local partners we provide guided elk safaris, bear watching and fishing trips as well. Hiking, canoeing, biking, swimming, cross-country-skiing and snowshoeing are popular activities that are available as soon as you step out from your cottage. Just bring Your curious mind along, and Lentiira's square magic will be there for your to discover.
Petäjäniementie 121, Lentiira Finland
+358 44 728 8930
sales@lentiira.com
Luotsihotelli / Arctic Lighthouse Hotel / Archipelago and coastline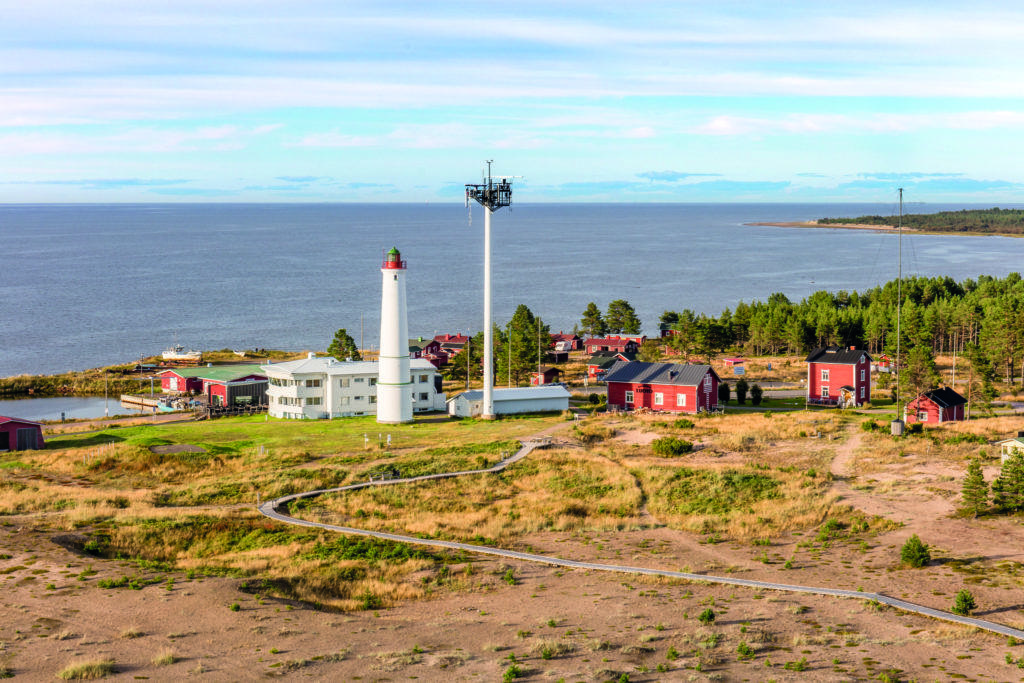 Sound of Silence. The Arctic Lighthouse Hotel is located on Hailuoto, the largest island in the Gulf of Bothnia. It is nestled at the foot of a still functional lighthouse. This location offers exceptional and expansive sea views across the gulf. This truly unique and utterly fascinating venue once served as a maritime pilot station.
Thanks to its truly one-of-a-kind natural setting, Hailuoto island has achieved an iconic status in Finland. Hailuoto is the third largest Finnish sea island and the only one in the Gulf of Bothnia that remains permanently inhabited despite the absence of allyear-round access by road.
Marjaniementie 789, Hailuoto
+358 40 1923464
info@luotsihotelli.fi
Taksi Helsinki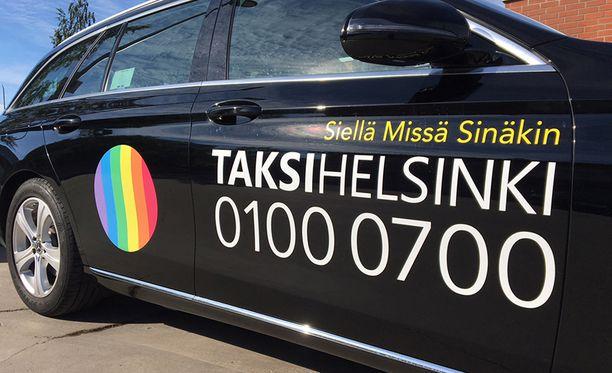 What is your first contact in a new country? Very often it is the taxi driver. Taksi Helsinki is the biggest taxi operator in Finland with more than 1300 taxis in the  Helsinki metropolitan area. Taksi Helsinki has been promoting diversity and equality in Helsinki Pride and now is a member of the We Speak Gay Community. Read more. When using the Taksi Helsinki cabs your are also supporting diversity, inclusivity and LGBTQ rights.
Ratamestarinkatu 7 B, Helsinki
0100 0700
info@taksihelsinki.fi
EVENTS AND FESTIVALS
Sideways Festival / Helsinki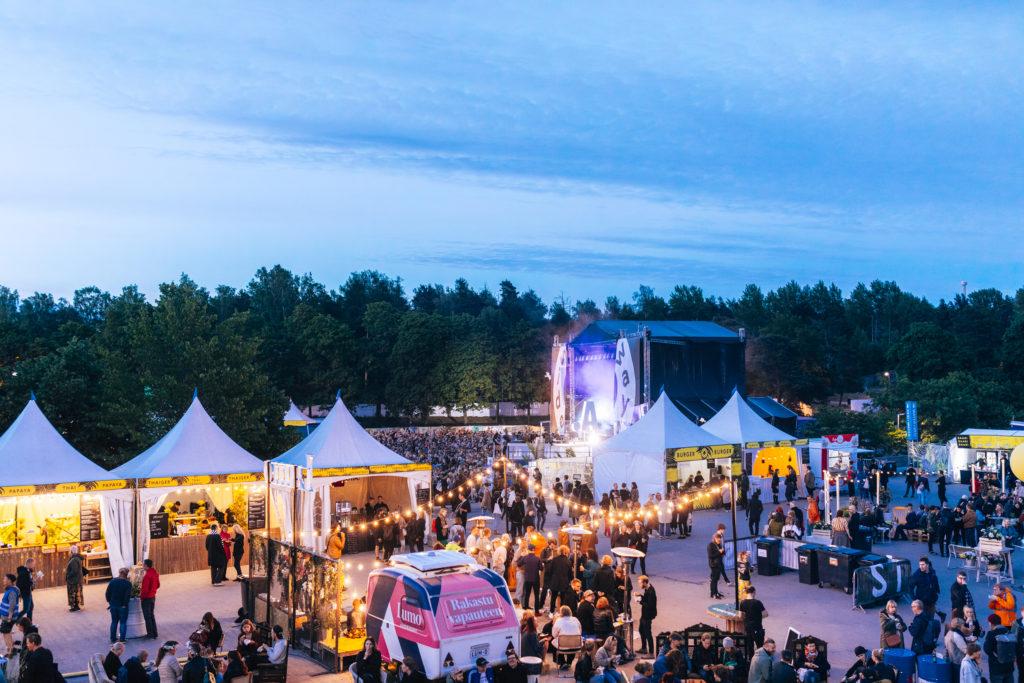 Picture by Sideways / Petri Anttila
Sideways festival is taking into account the diversity aspect both when it comes to the audience as well as performing artists. Sideways is featuring a line-up of the best national and international indie acts, paralleled by an elaborate range of exciting, mind-blowing and fun sideshows. Sideways Festival is a true haven of creativity and an absolute must-do for the music aficionado who loves to indulge in diverse food offerings, quality drinks and experiences that are not found everywhere else.
Nordenskiöldinkatu 11-13, Helsinki
Turku Food & Wine Festival / Coast & Archipelago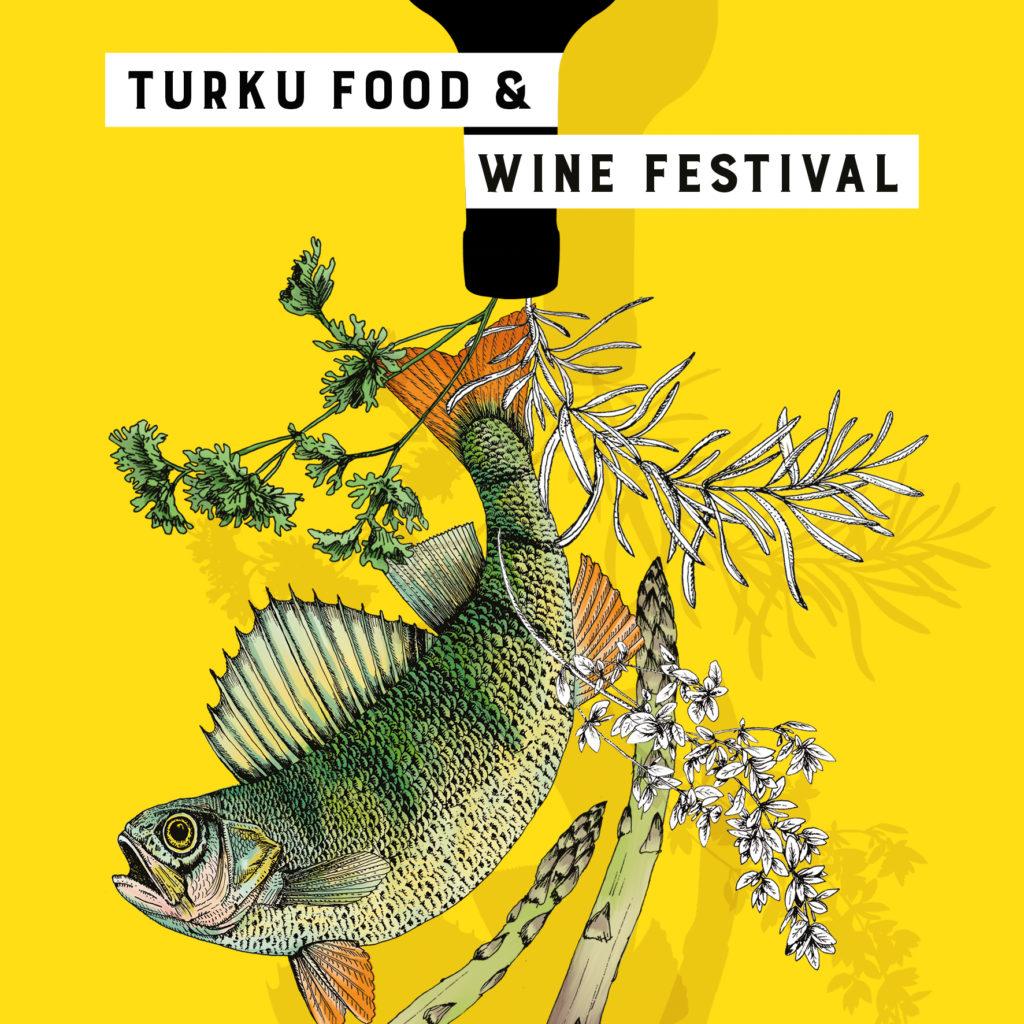 Turku Food & Wine Festival
brings together great chefs, organic wines, local breweries and craft cider on the beautiful shores of Aura River in Turku. Our aim is to make you enjoy great food and drinks in a relaxing atmosphere. Come join us with friends or loved ones, we take care the of rest. See you in July.
Linnankatu 70, Turku
HOTELS, HOSTELS AND B&B
Hotel Klaus K / Helsinki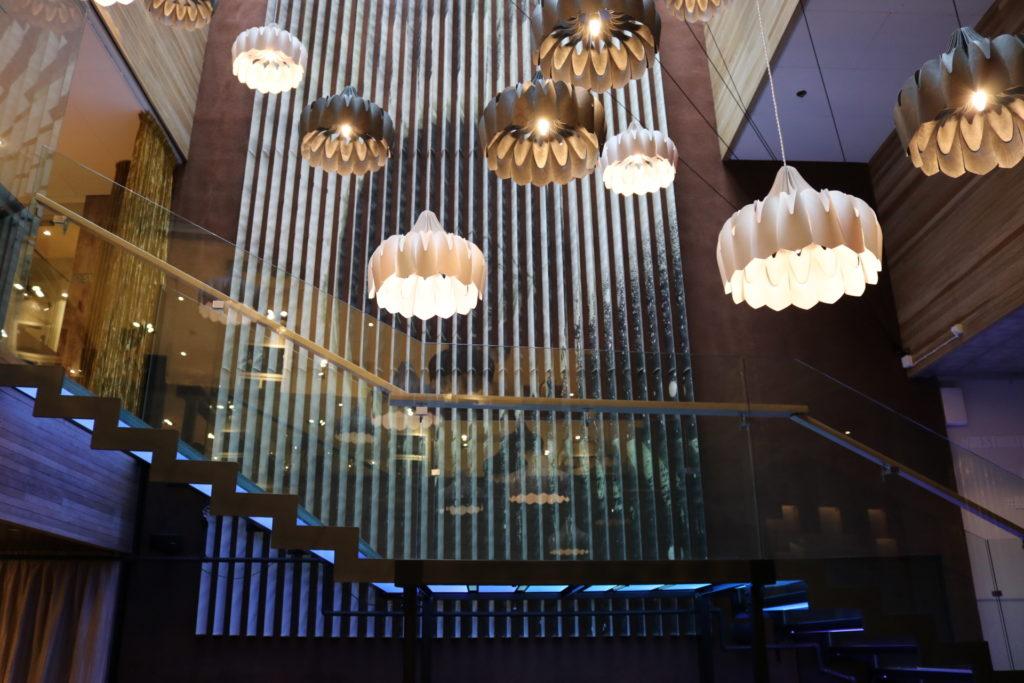 Located in the heart and center of Helsinki, Klaus K is the perfect modern style hotel, the first design hotel in Finland. Inspired by the national epic Kalevala – it's nature and dramatic design follows all the rooms and interior. The hotel has also a weekend package for Tom of Finland fans. You can see more pictures and lifeof2men experience from March 2018 here. Also the traveling gay couple Karl and Daan Coupleofmen visited Klaus K hotel in August 2018.
Bulevardi 2-4,  Helsinki
+358 20 7704701
reception@klauskhotel.com
Hotel Helka / Helsinki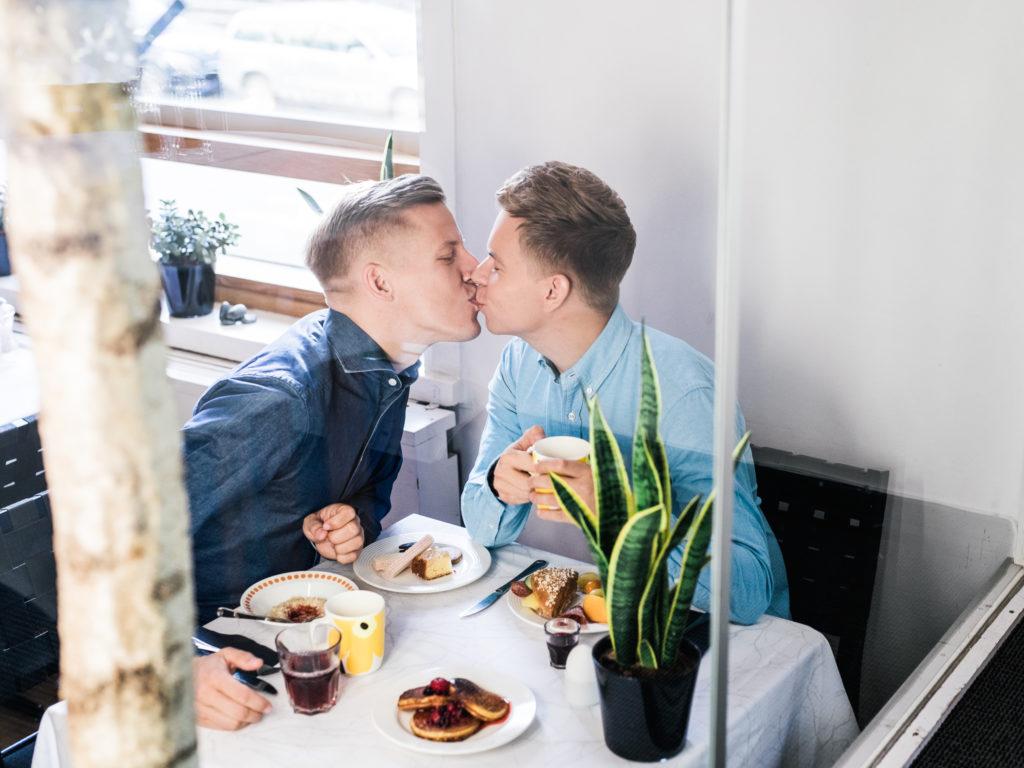 Hotel Helka is the hotel for responsibility, diversity and inclusion in Helsinki. During the last few years Helka has been a pioneer in Finland talking about these values and also making them visible through actions and communications. Helka has a long history but at the same time a very modern way of thinking and caring. Helka is building a better tomorrow.
Hotel Helka is located in downtown Helsinki. One of the most popular gay clubs Hercules is located next to the hotel and it is very easy to reach all the attractions of Helsinki from here.
Pohjoinen Rautatiekatu 23, Helsinki
+358 9 613580
hello@hotelhelka.com
Hostel Suomenlinna / Helsinki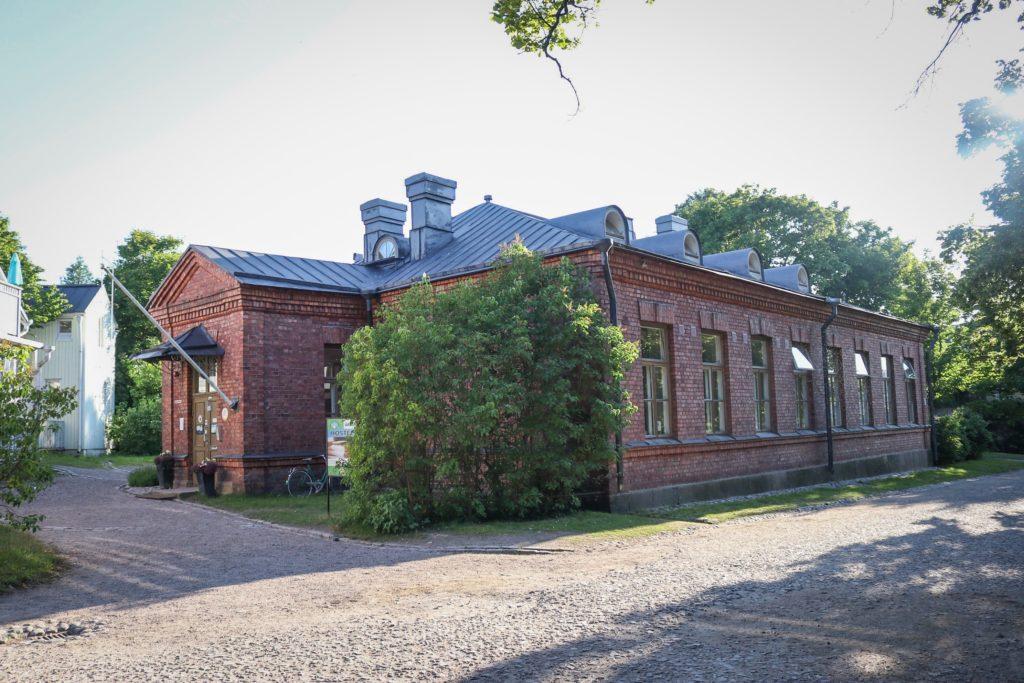 Hostel Suomenlinna is the hostel of the year 2018 located in a UNESCO world heritage site on the island of Suomenlinna. This hostel is an excellent choice if you want to experience the  Helsinki archipelago and yet  overnight just a 15min ferry ride from the Helsinki city center. The ferry starts from the market square in Helsinki. The island and the historical sea fortress are worth to experience.
Suomenlinna C 9, Helsinki
+358 9 6847471
hostel@suokki.fi
Myö Hostel / Helsinki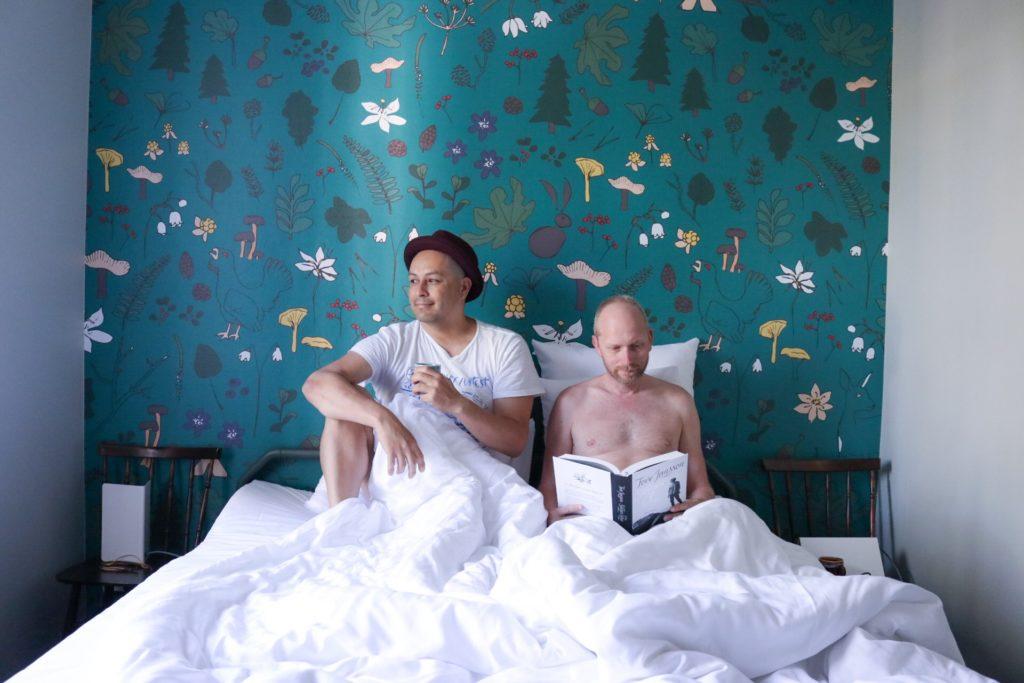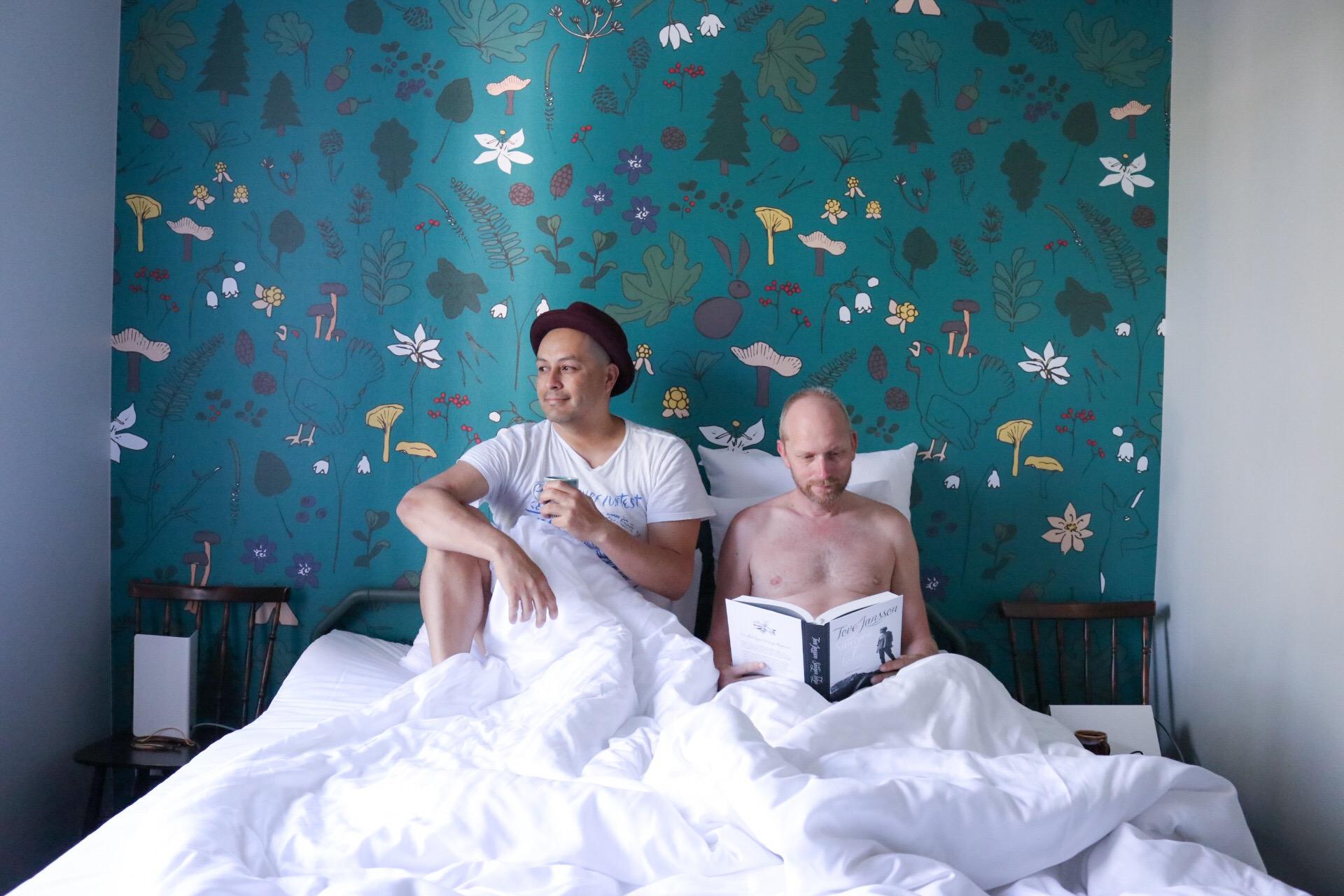 If you want to stay in a more communal environment and make a difference, Myö Hostel is your choice. This brand new hostel is just a few kilometres from Helsinki downtown. The hostel offers jobs for people with disabilities and in this way communicates about inclusivity and diversity. The hostel wants to play it fair.
Tenholantie 10 F, Helsinki
+358 44 7700011
moi@myohostel.com
Tahlo Hillhouse / Lakeland
Tahlo Hillhouse and Underhill Beach & Sauna is an exciting and new project in Tampere area welcoming LGBTQ customers. Tahlo Ventures offers accommodation, adventures and presence to people around the world in Ylöjärvi by the Näsijärvi lake. #liveintahlo
B&B Pinus / Lakeland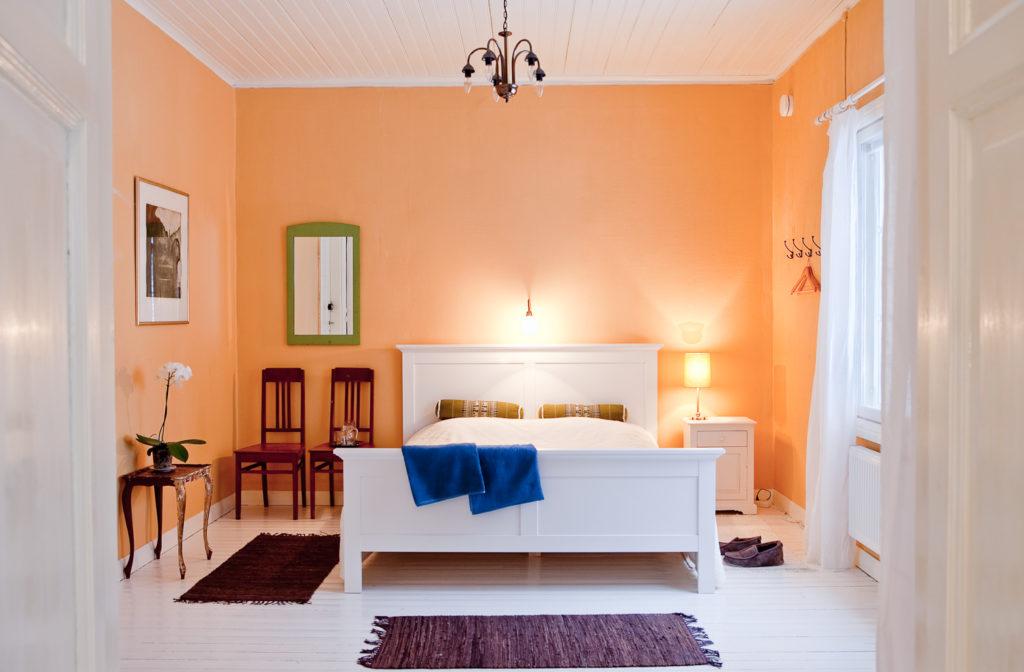 B&B Pinus is a small, peaceful and cozy bed and breakfast style accommodation in Mäntyharju, in the middle of Lakeland area. Pinus is located close to the Mäntyharju village and just 1km from the railway station. You can enjoy art in the famous Salmela art center which is nearby and go hiking in the Repovesi national park. This is our first We Speak Gay Community member in the lakeland area and is welcoming to LGBTQ customers.
Työväentie 35b, Mäntyharju
+358 40 1819200
bbpinus@gmail.com
Kaidan Kiho Villas / Lakeland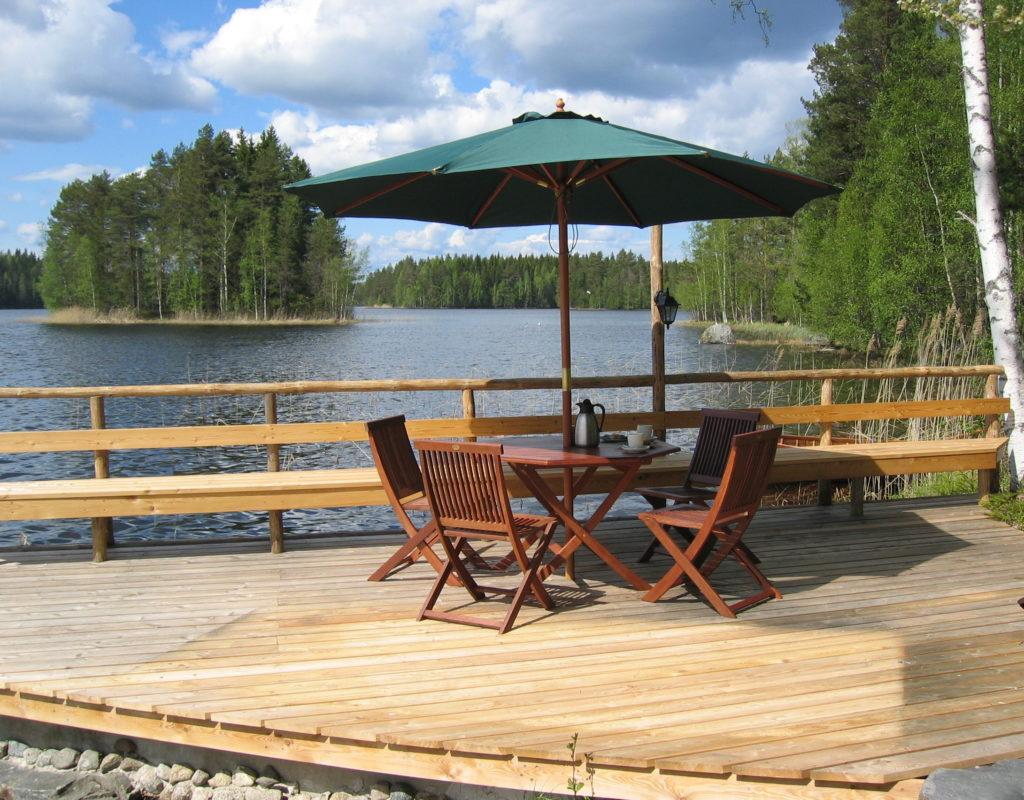 Enjoy the Kaidan Kiho Villas in the Lakeland area in Mikkeli. These eco-friendly and gay-friendly holiday homes offer luxury in the beautiful Finnish countryside. As additional service, we offer the famous smoke sauna at Kaidan Kunkku, which can be used until early in the mornings. An amazing experience. Another option for accommodation is B&B Tuukkalan tila that offers rooms in an apartment around the year. During the summer it is also possible to overnight in  cozy granaries. Very Finnish and very romantic.
Mäntyharjuntie 61, Ristiina

+358 45 634 9299


info@kaidankiho.com
Hotel Kalevala / Lakeland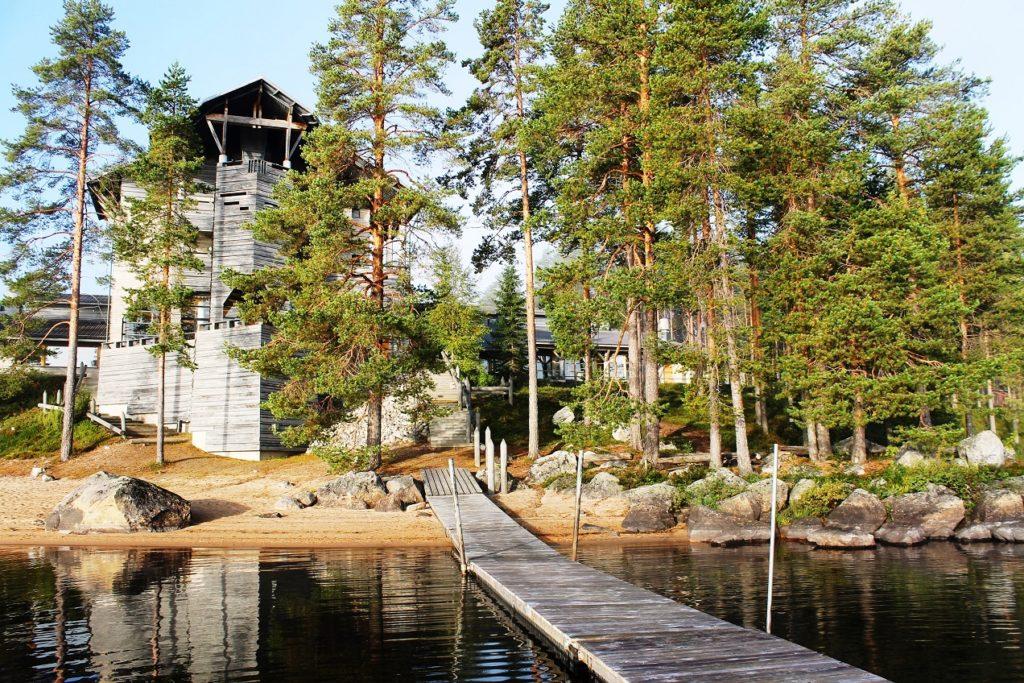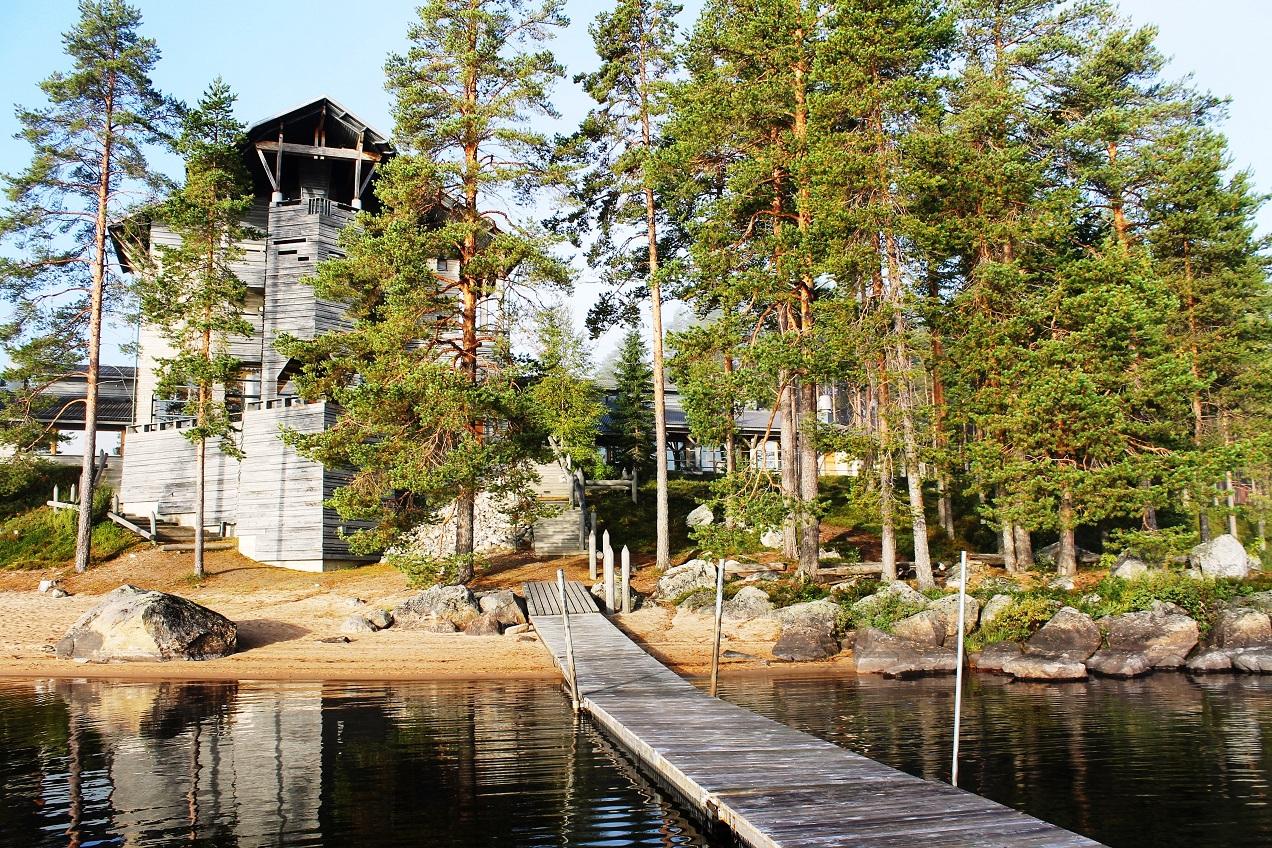 Welcome to Kuhmo, a small town in north east Finland. Surrounded by ancient forests and crystal clear lakes, this is a wonderland with nothing but unspoilt nature as far as the eye can see. Kuhmo is perfect for wilderness and activity adventures. Hotel Kalevala provides a unique experience from beginning to end for any holiday. As soon as you arrive you are invited into a mythical world and the adventures of the Wild Taiga.
Read also more about out Gay Midsummer Celebration.
Väinämöinen 9, Kuhmo,
+358 40 707 8911
info@hotellikalevala.fi
Aurora Holidays / Lapland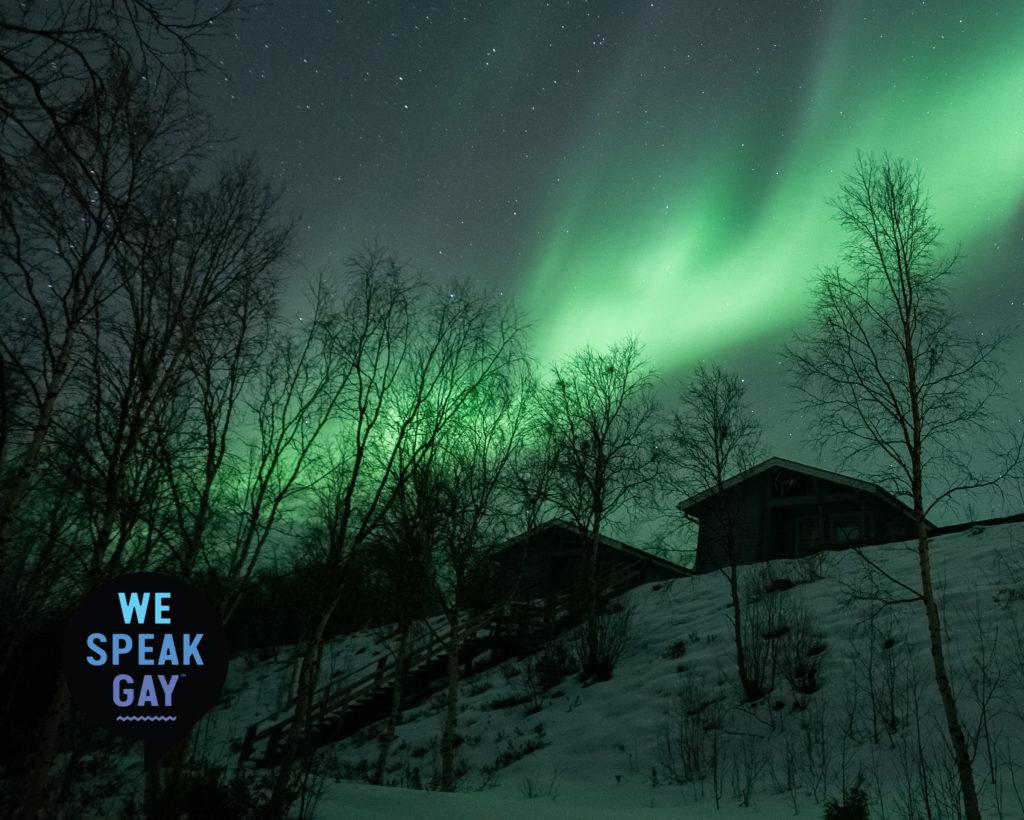 Aurora Holidays resort is the first We Speak Gay member in Lapland, in the most northern part of Finland. If you dream of experiencing the Northern Lights visit Aurora Holidays between September and April and they will do their best to make that dream a reality. The location of Aurora Holidays in Utsjoki, 450km North of the Arctic Circle, is ideal to chase the Aurora Borealis.
Nuorgamintie 815, Utsjoki
+358 40 7625005
Contact@auroraholidays.net
Arctic Land Adventure / Lapland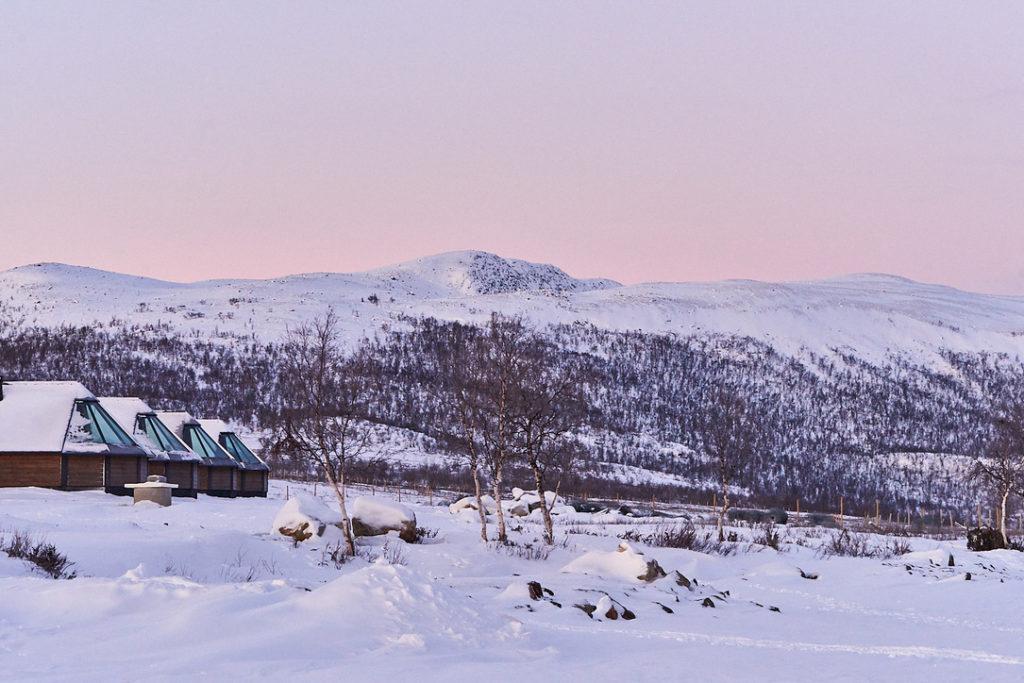 Traditional Sámi Reindeer Ranch offers luxury accommodation in Glass Igloos combined with 'live like a local'. Reindeer Ranch visit and traditional Lappish food experience featuring local reindeer, fish and berries. Arctic Land Adventure's experience packages are designed to give the guests a glimpse to the reindeer herder's life, offer an opportunity to be part of the nature and wildlife, to hunt the Northern Lights during the dark winter nights or just to relax in the Sauna and
outdoor jacuzzi by the lakeside under the Arctic sky. Located at Kilpisjärvi, in the Northwesternmost corner of Finland, Arctic Land Adventure offers the guests an unforgettable combination of nature, silence and luxury.
Käsivarrentie 12411, Kilpisjärvi
+358 40 0454516
sales@arcticlandadventure.com
RESTAURANTS AND CAFÉS
Laanilan Kievari / Lapland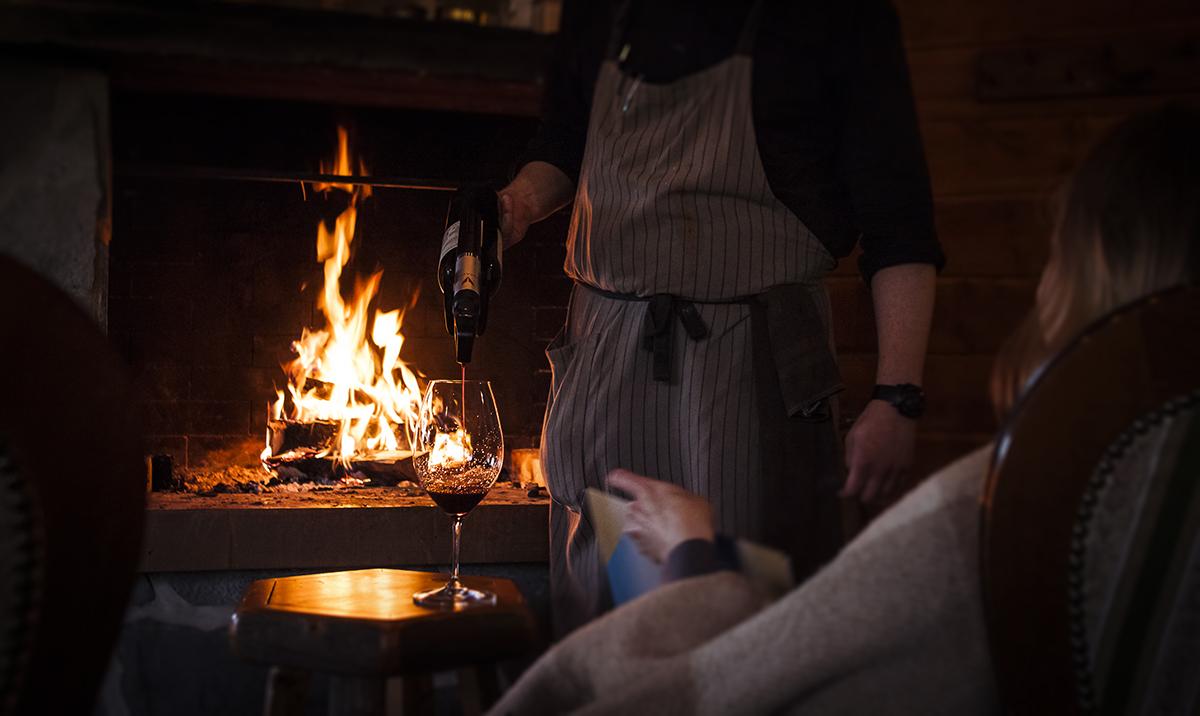 It's not about filling our stomachs but eating and enjoying pure and fresh ingredients together. That's the philosophy at Laanilan Kievari. The food is of course playing an essential role in that. A lot of our ingredients have been harvested from our own yard or the local forests. It is very important for us to produce as much as we can ourselves. Our food is supported by quality wines and local beers.
More and more people are not realizing what and even when the y are eating. We want people to stop and enjoy their life. A well thought and produced meal in a care free environment is the key to that.
So welcome to Laanilan Kievari, an experience to remember!
Sateenkaarenpääntie 9, Saariselkä
+358 40 0239868
info@laanilankievari.fi
Restaurant Kuori Food and Wine / Coast & Archipelago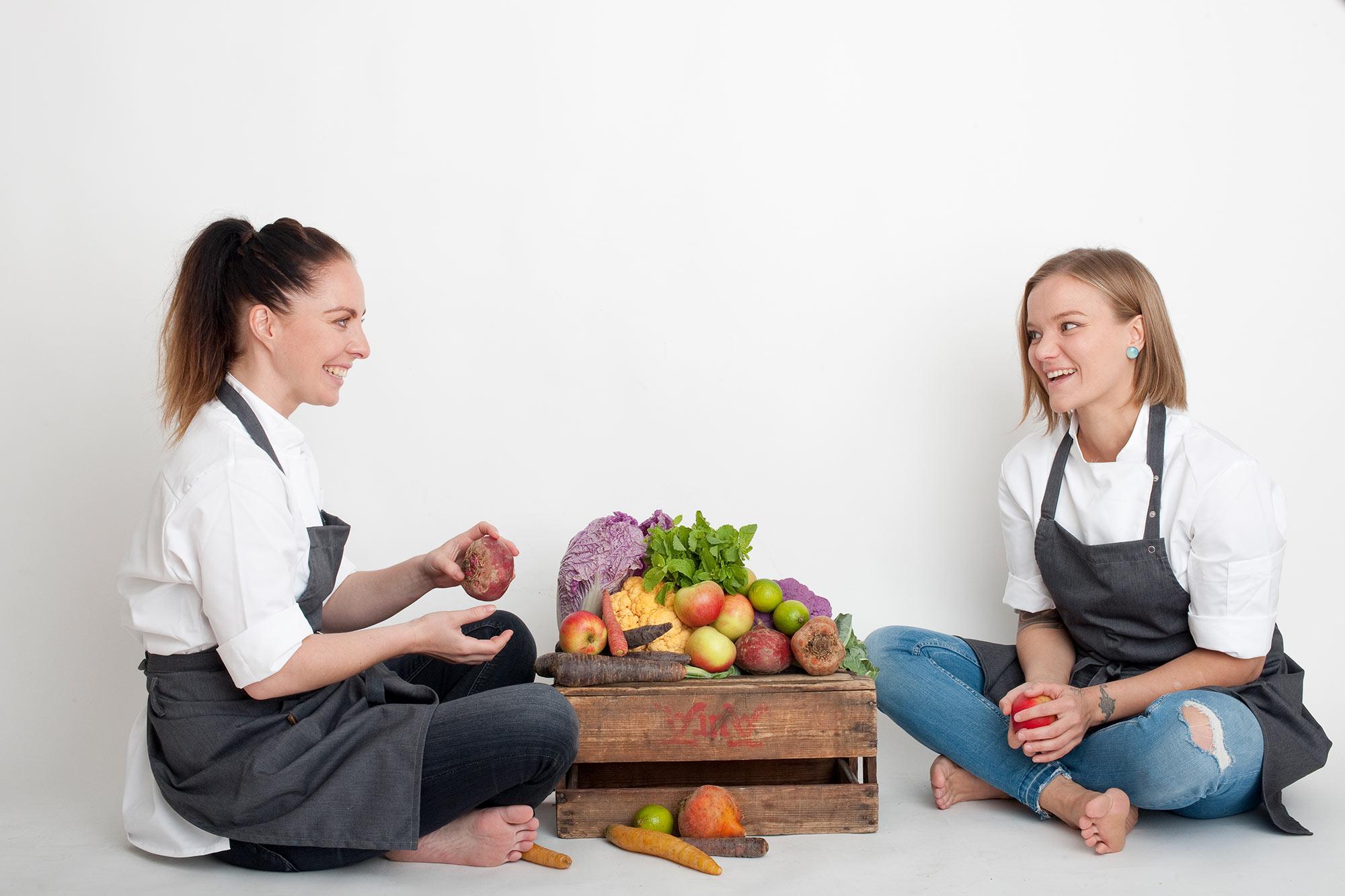 The Restaurant Kuori is a dream come true for Marjaana and Katariina, two women from Turku. Kuori serves vegetarian and vegan food with a flavor from Asia, Middle East and Northern Africa. The ingredients are high quality and locally produced. The food is made with love and it also pleases the eye. All the customers are warmly welcome.
Hämeenkatu 8, Turku
+358 20 7940330
info@ravintolakuori.fi
Restaurant Smör / Coast & Archipelago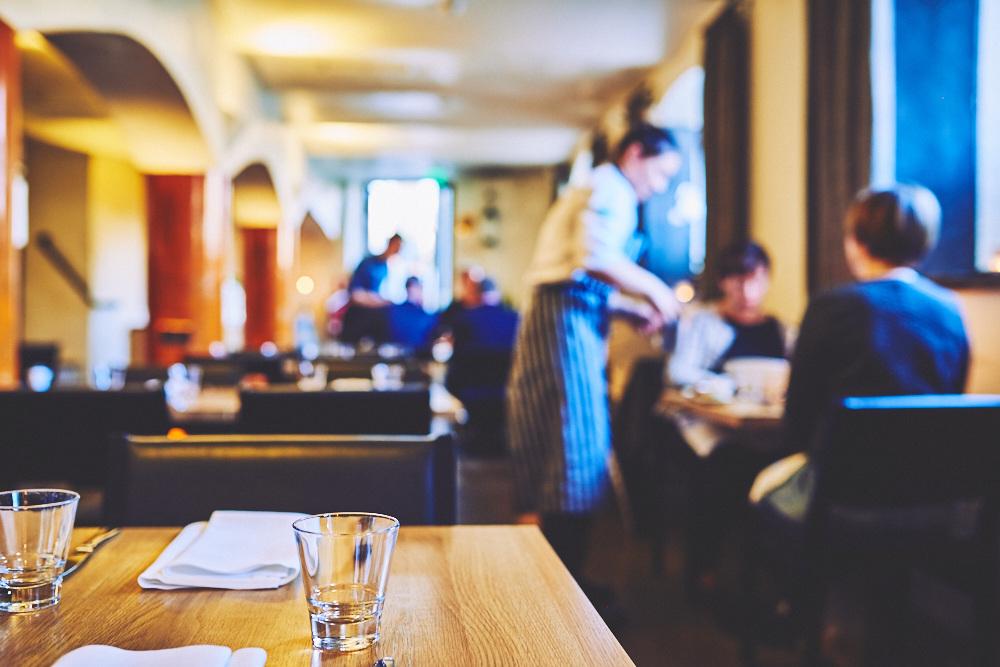 Restaurant Smör is an ambassadors of local food, master of Nordic cuisine. At Restaurant Smör, we draw inspiration from the seasonal and fresh local produce, so we update our menu every eight weeks. Smör is located in the heart of Turku, by the Aura river. It is part of the Voiveljet company.
Läntinen Rantakatu 3, Turku
+358 (0)2 536 9444
info@smor.fi
Restaurant Panini / Coast & Archipelago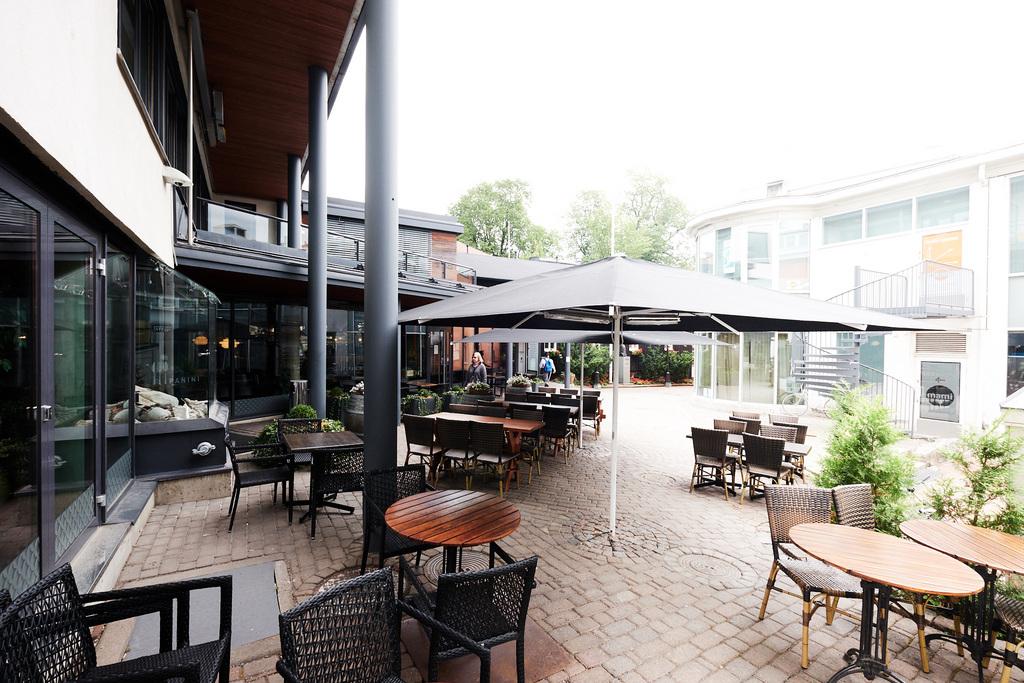 Restaurant Panini is a classic in Turku. The Italian style restaurant has been in the forefront building the image of Turku as the Food Capital of Finland. Panini is like the mamma Italia, always making you feel welcome.
Linnankatu 3, Turku
+358 2 2515310
info@ravintolapanini.fi
Restaurant E. Ekblom / Coast & Archipelago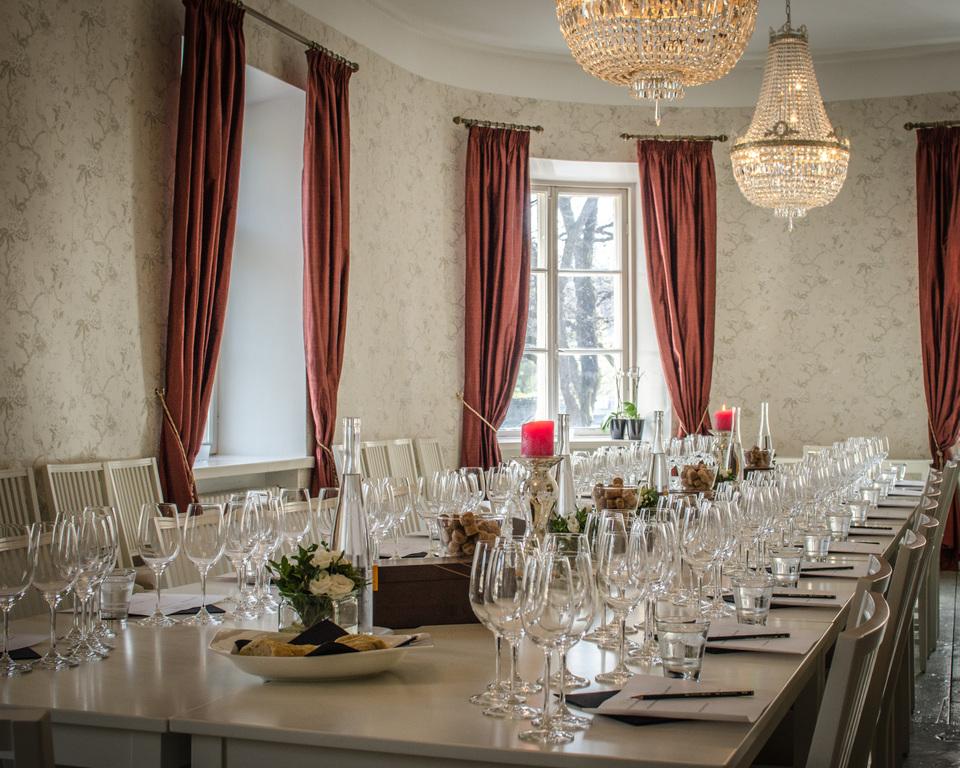 Restaurant E. Ekblom has a weekly changing menu for the modern taste with a local twist. The restaurant is located in a historical building built by watchmaker Elias Ekblom in the middle of the19th century.
Läntinen Rantakatu 3, Turku
+358 2 5369445
info@eekblom.fi
Restaurant Bruukki / Coast & Archipelago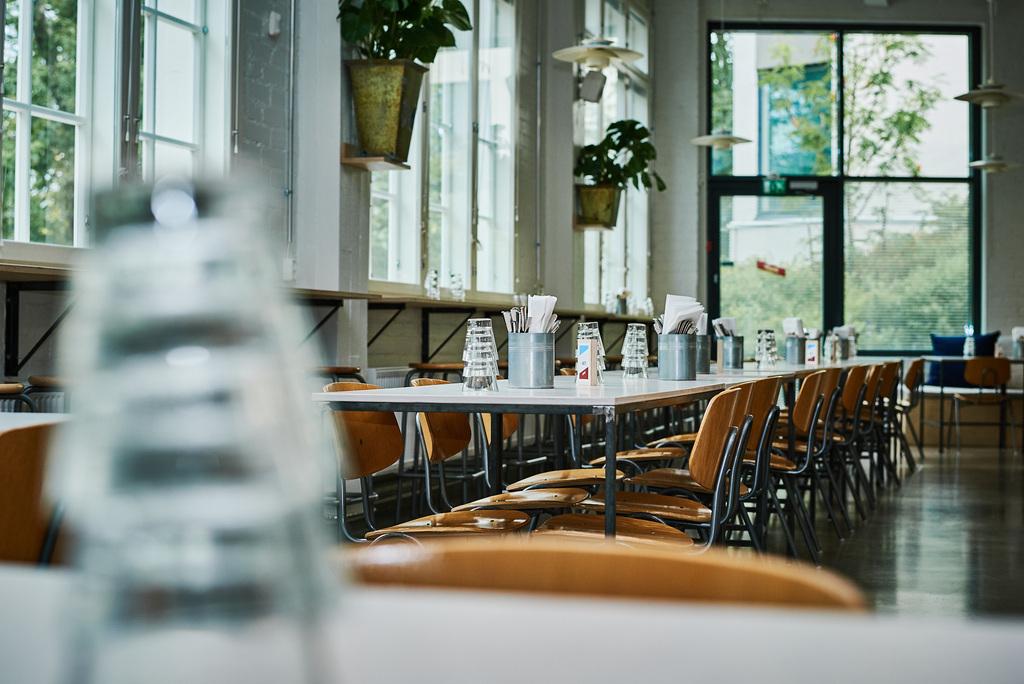 Like most of the restaurants in Turku also restaurant Bruukki is located by the river Aura, next to the bridge Tuomaansilta. In this industrial and casual atmosphere you can have a delicious lunch on weekdays. You can also get something extra from the Bruukki Shop to take home with you.
Helsinginkatu 15, Turku
+358 20 7417331
info@bruukki.fi
Restaurant Göran / Coast & Archipelago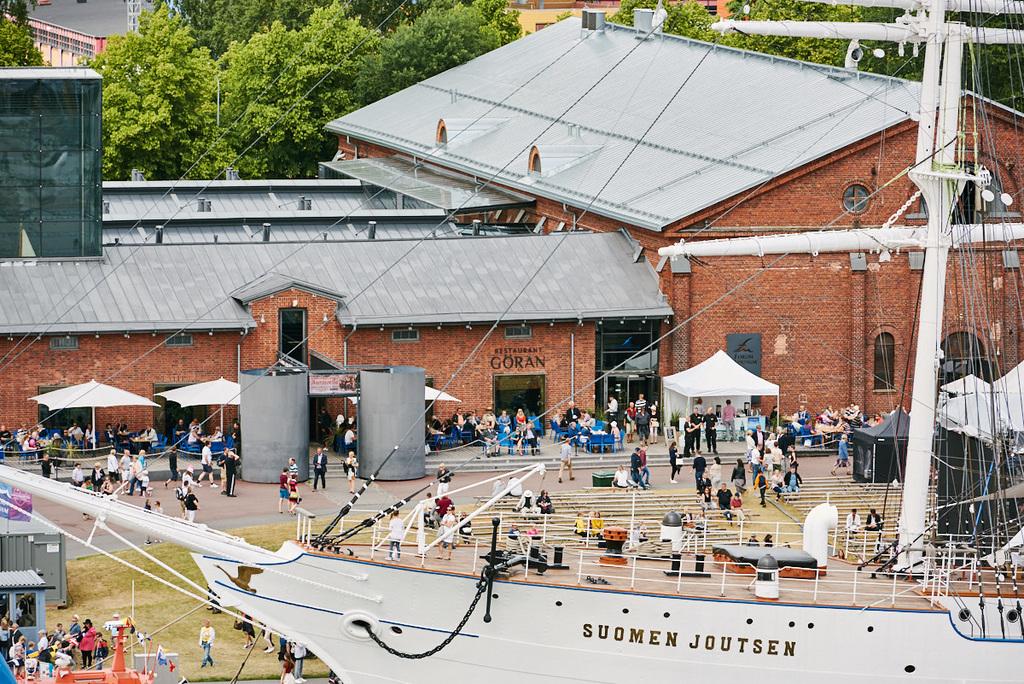 The marine theme restaurant Göran is situated close to the Turku harbour and Turku Castle. On weekdays you can enjoy lunch from a buffet inspired by the Turku archipelago and newly baked bread from the Voiveljet bakery.
Merikeskus Forum, Linnankatu 72, Turku
+358 20 7417330
info@goran.fi
Roots Kitchen Turku and Helsinki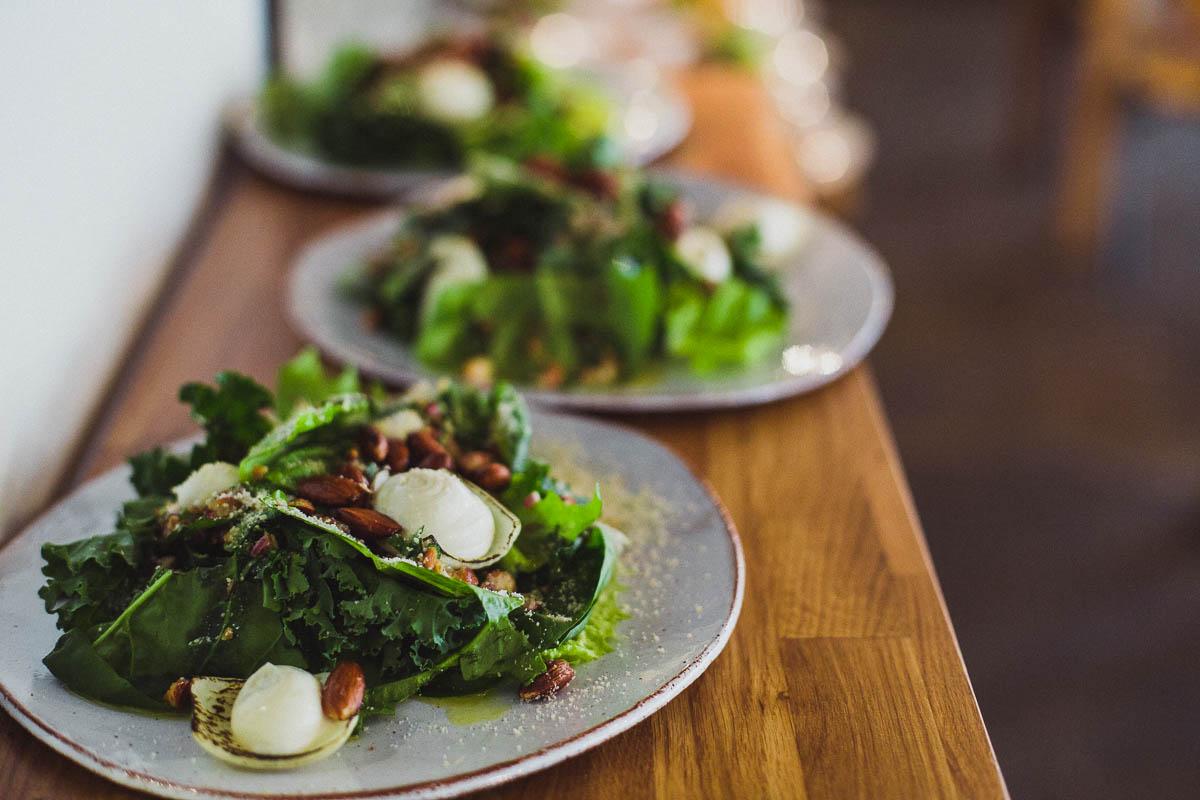 Roots Kitchen has two restaurants, one in Turku and one in Helsinki. Both restaurants are situated in market halls, in historical buildings. The Turku Market Hall was opened in 1896 and the Hakaniemi Market Hall in Helsinki was opened in 1914. Roots kitchen serves colorful and versatile vegetarian food. There is also a vegan menu available.
Hakaniemen torikatu 1,  Helsinki
+358 40 7746047
info@rootskitchen.fi
Cafe Damascus/Helsinki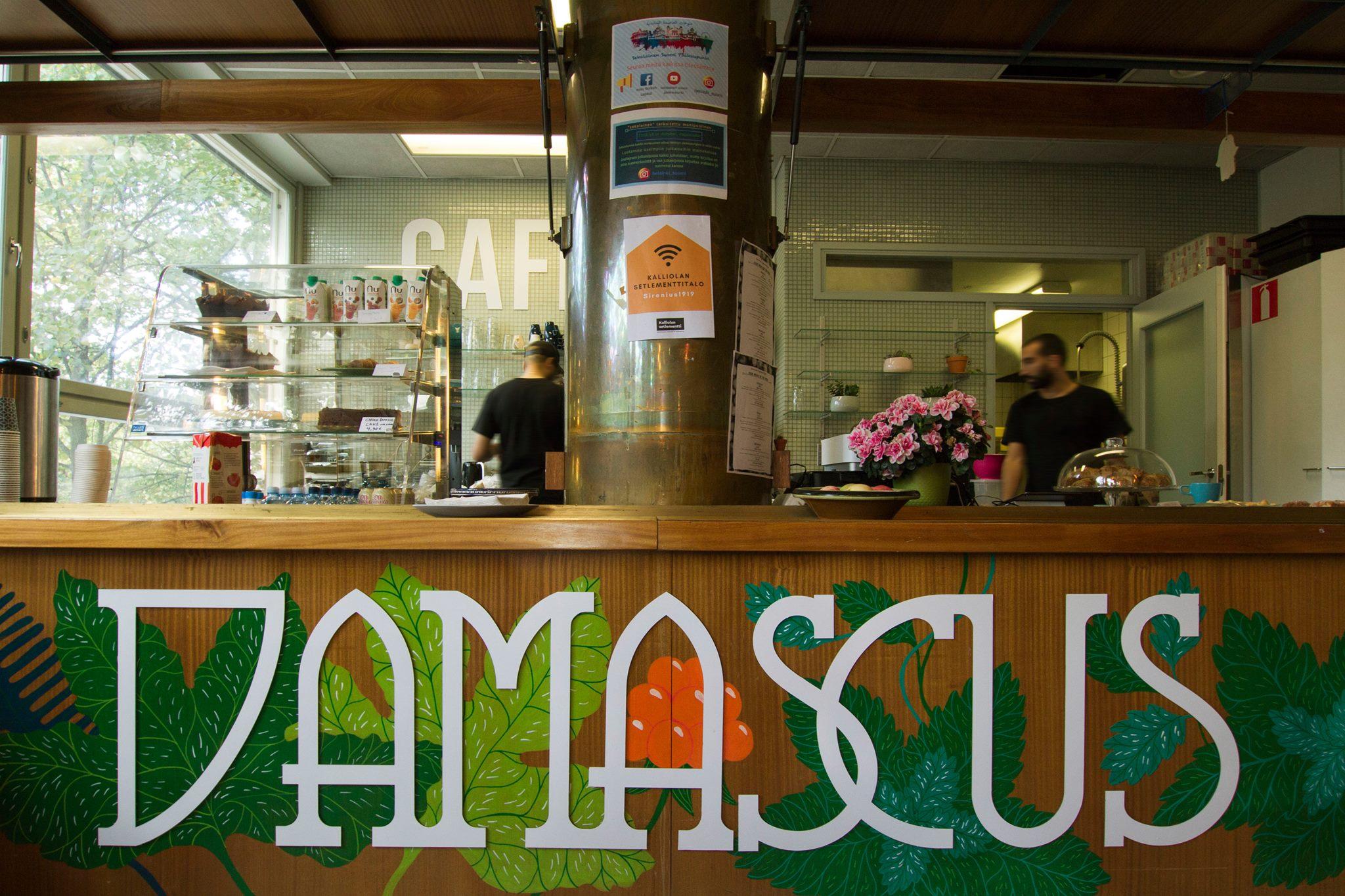 "Home is where we are together" is a concept that Cafe Damascus is built on. The idea was a result of Syrian-Finnish encounter and friendship. "We exist to build a community by providing nutritious and delicious food from our grandma's recipes. Our goal is to recreate our traditional Syrian dishes with a vegetarian and vegan twist", says one of the owners Hanan Sneih. Cafe Damascus is a multi-cultural safe place and highly recommended for diversity and inclusivity.
Sturenkatu 11, Helsinki
+358 40 6782499
info@cafedamascus.fi
Café Tiirikkala / Coast & Archipelago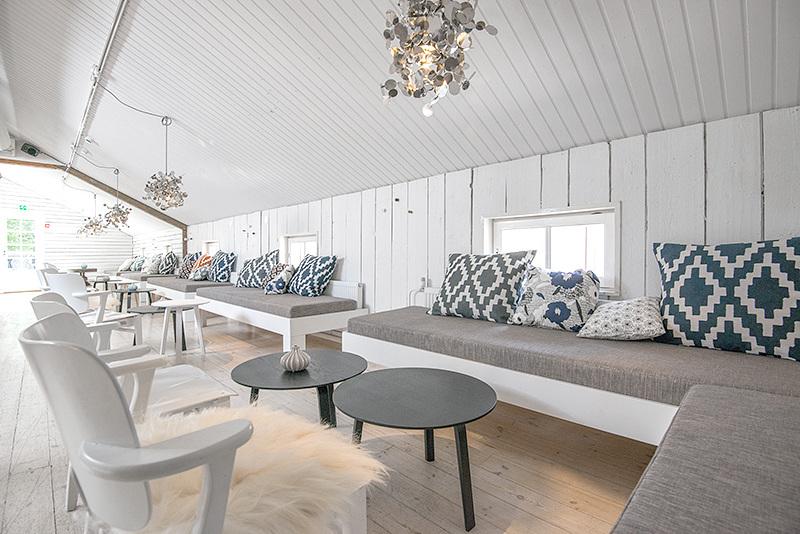 Cafe Tiirikkala is located by one of the oldest squares in Turku. You can drop in for a coffee or cocktail. There is also live music performances in Tirikkala on a regular basis.
Linnankatu 3,Turku
+358 20 7417337
info@tiirikkala.fi
STORES AND BOUTIQUES
Televisio Lifestyle Store / Coast & Archipelago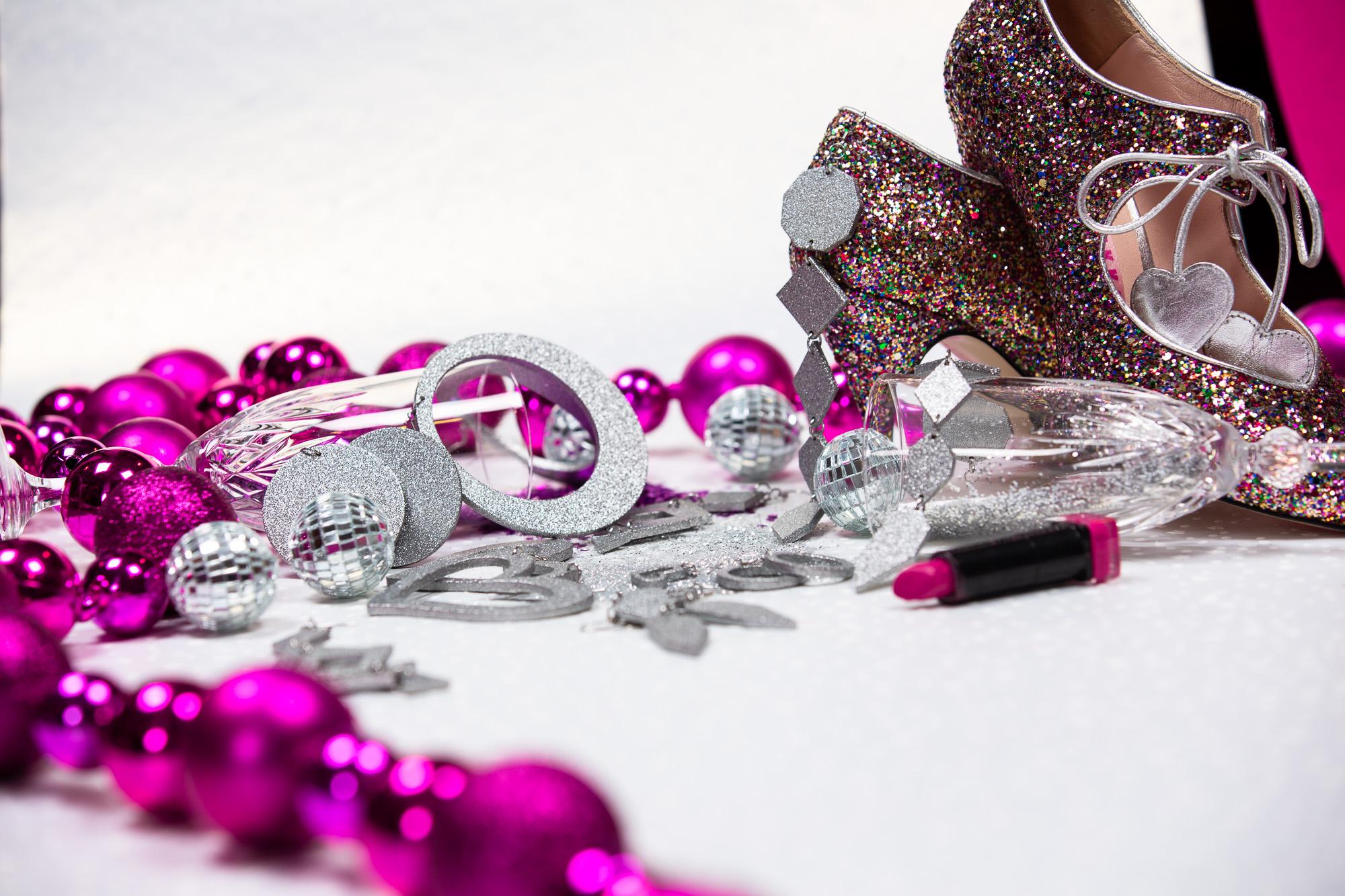 Televisio Lifestyle Store is a shop full of treasures: clothes, jewellery, shoes and gifts from Finnish top design brands like Minna Parikka, Uhana Design, Katri Niskanen, R/H and hálo. This hidden gem is located in Turku in an idyllic inner courtyard next to River Aura and all the delightful restaurants and riverboats. Open: Tue-Fri 11-19, Sat 11-16. Welcome!
Linnankatu 13 a A 1, Turku
+358 45 6903344
info@televisioon.fi
Taiga Colors / Helsinki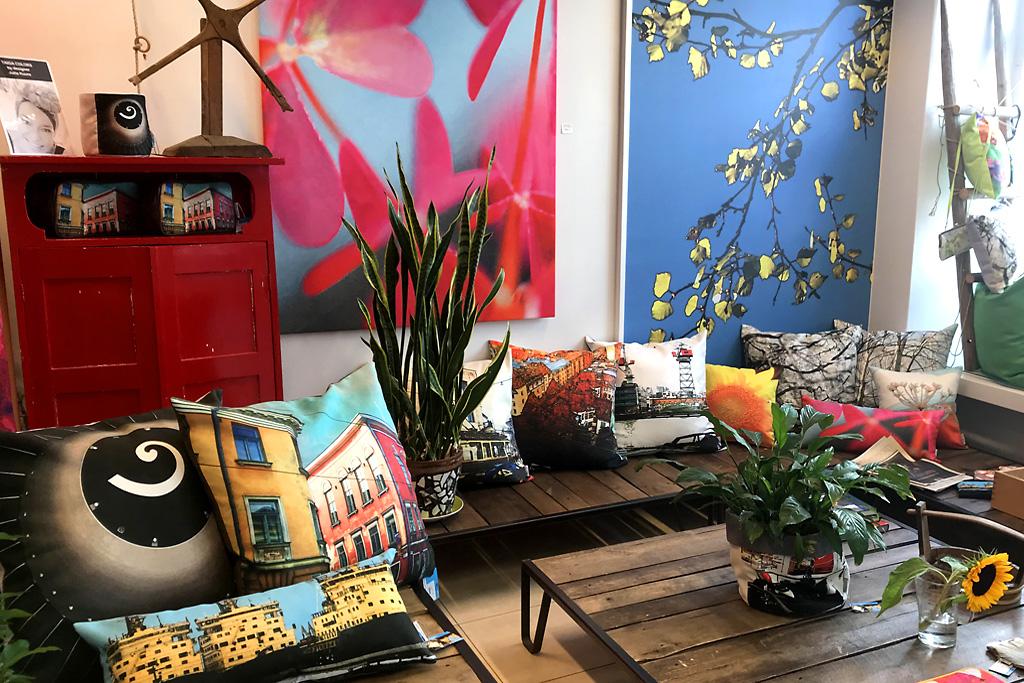 The design store with a story in the heart of Helsinki. The store is full of colors and cushions. The founder of Taiga Colors is photographer and designer Jutta Kuure. You can read the inspirational story behind Taiga Colors here.
Unioninkatu 28, Helsinki
+358 40 5694098
jutta.kuure@taigacolors.fi
OTHER MEMBERS
Serlachius Museums / Lakeland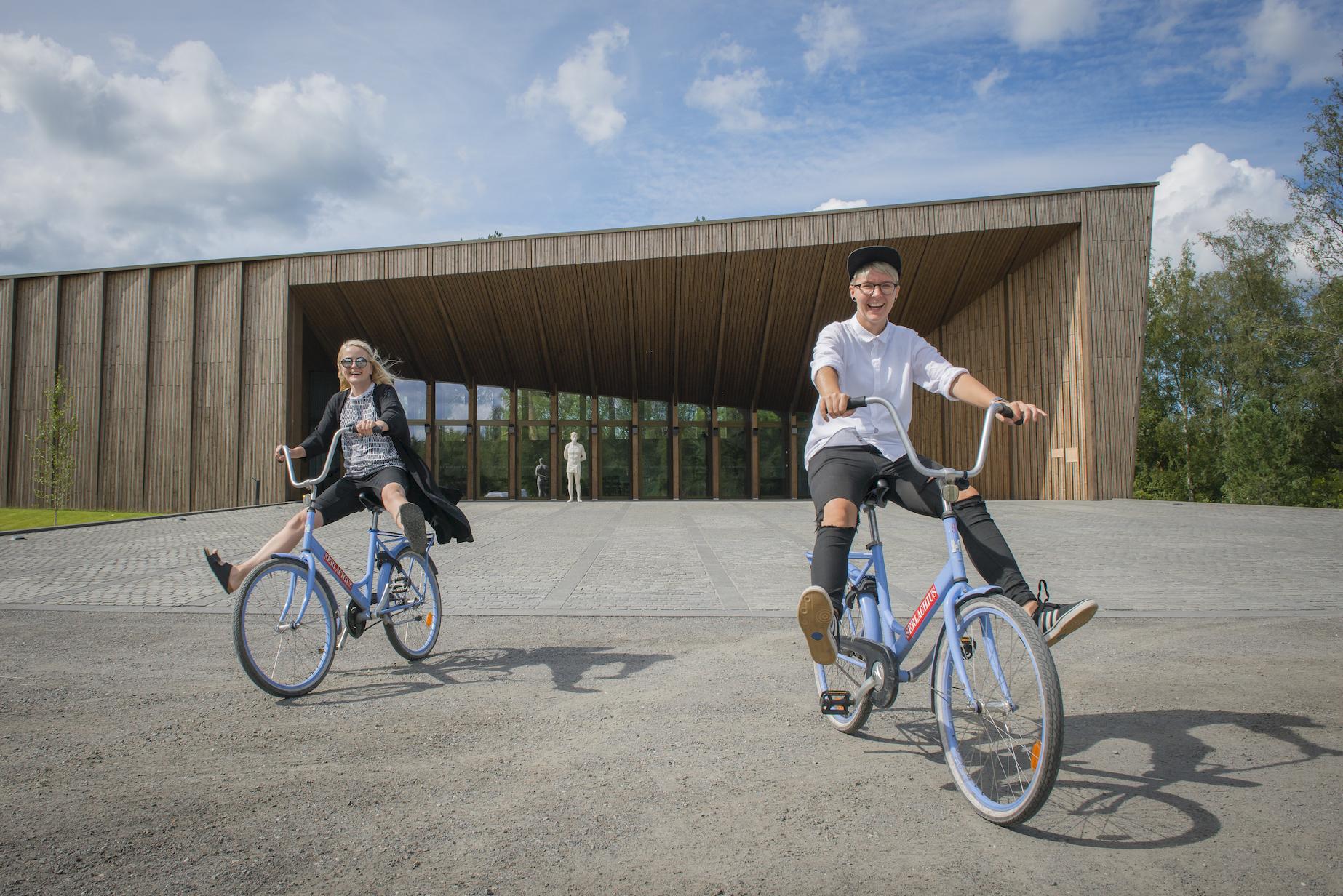 Are you a lover of art & design, looking for a unique place far from mass-tourism, but still classy? Multi-awarded Serlachius Museums got it: a hidden gem in the middle of nowhere, but still reachable within an hour from Tampere. We offer high-quality service for everyone, national art treasures, intriguing stories, contemporary art exhibitions, stunning architecture and top cuisine in the midst of beautiful lakeside nature. No wonder that Serlachius was chosen as one of the top sights in Finland (Lonely Planet). The shuttle bus from Tampere to Art Town Mänttä & Serlachius runs around the year taking you right in the heart of art!
Joenniementie 47, Mänttä-Vilppula
+358 3 4886800
info@serlachius.fi
Island of Lonna/Helsinki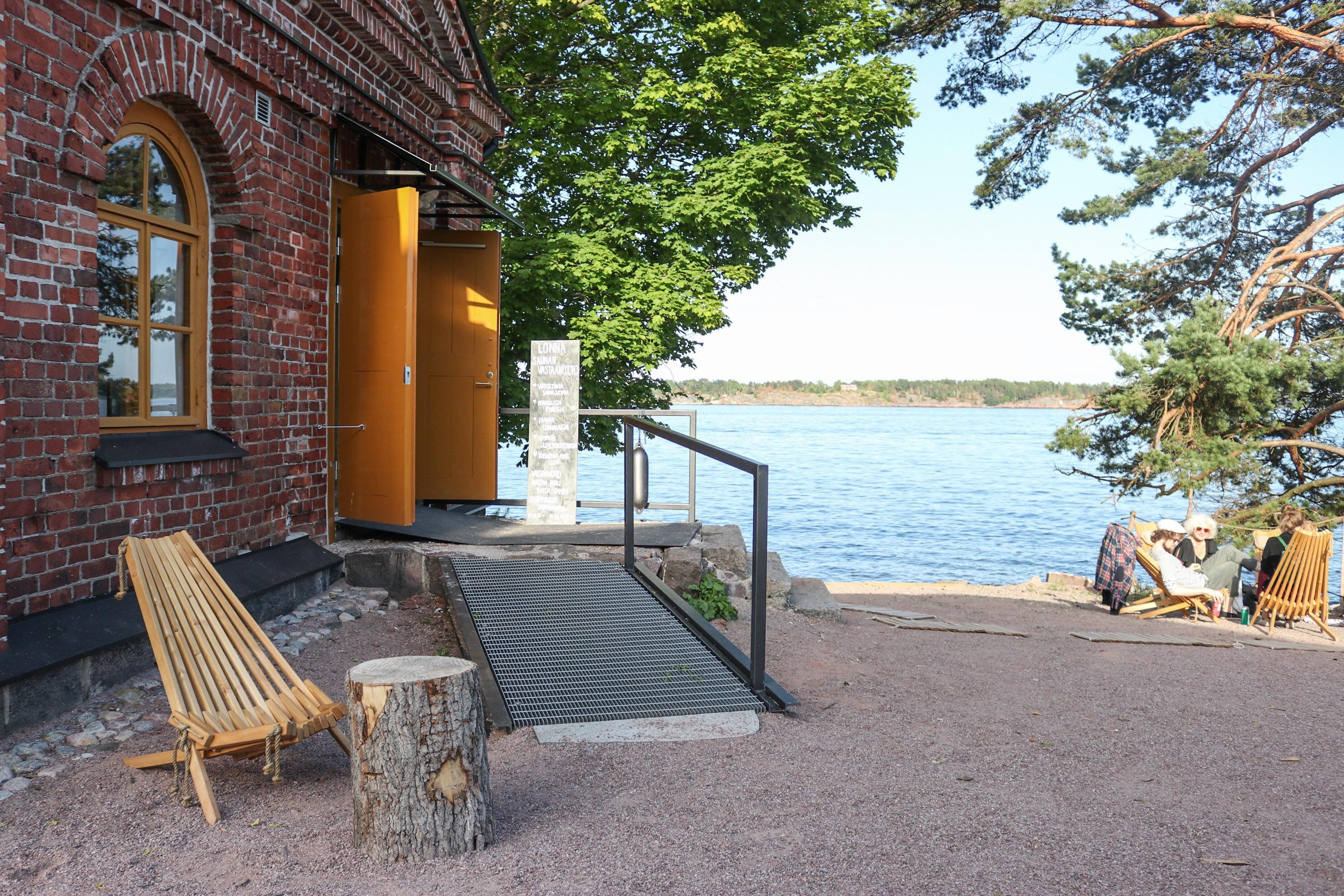 Welcome to the charming little island of Lonna, just outside Helsinki. You can reach this island with a ferry in just 10 minutes from the market square in Helsinki. Lonna is a place where you can forget your worries and just relax and enjoy the sea. From the island you can find restaurant serving locally sourced, seasonal and organic food. There are also coffee shop & bar, public sauna, meeting facilities and event space. The island also hosts different festivals and public events throughout the summer season from May until September.
Island of Lonna, Helsinki
+358 44 7300300
tanja@lonna.fi
Yoo-hoo! Tours / Helsinki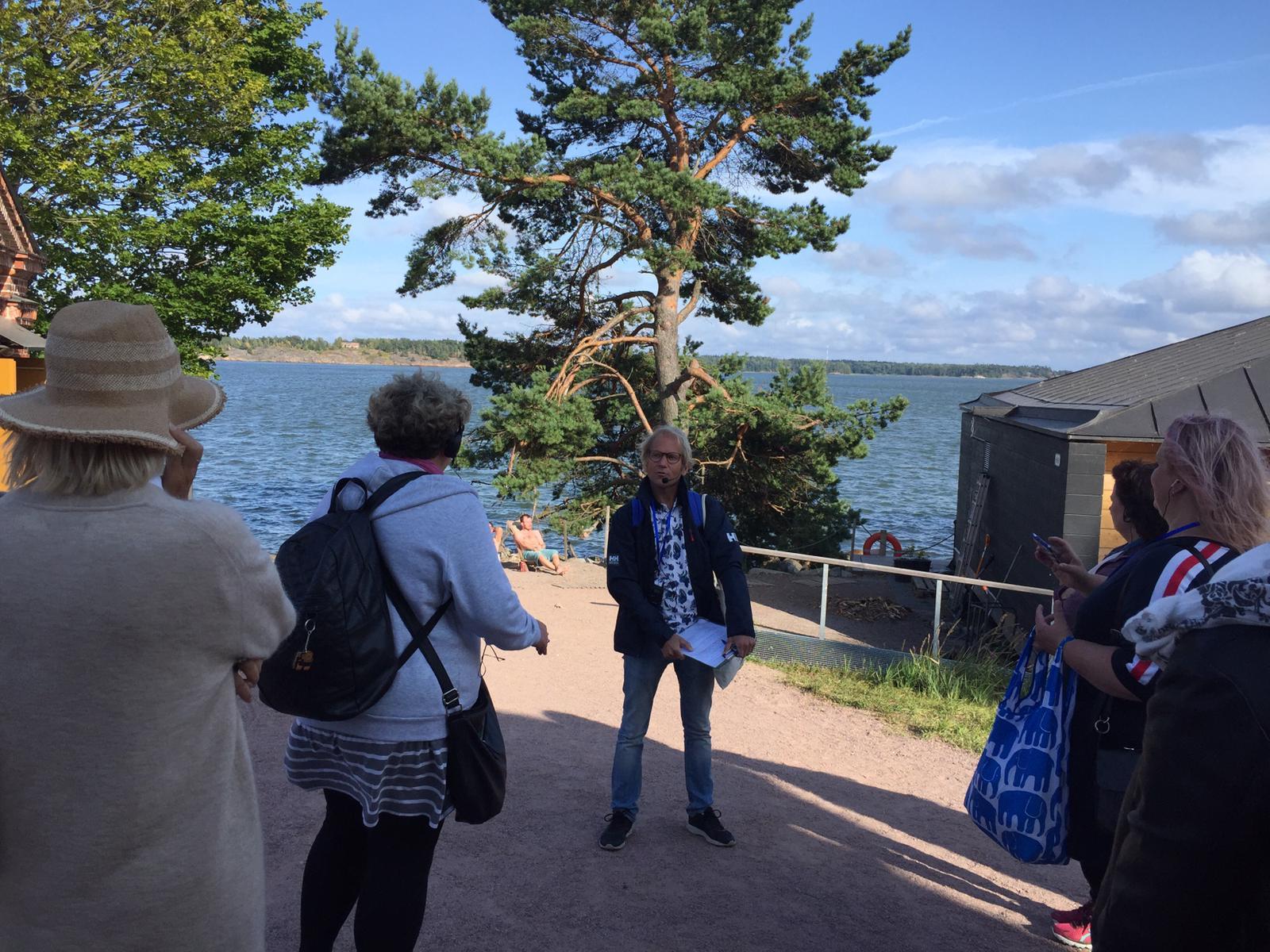 Yoo-hoo! Tours offers different tours in and around Helsinki by an
authorized Helsinki Guide. We can also tailor private tours according to
your individual needs, whether you visit Helsinki by yourself, with your
loved one, your family or even in a bigger group. We can organize for
example walking or biking tours, tours at the Helsinki archipelago and
visits to other cities like Tallinn, the capital of Estonia, or the
picturesque old town of Porvoo. We will also launch in June 2020 a
walking tour "HELSINKI GAY WALK – History of Helsinki under the
rainbow". This activity will take you to the stories and places of
developing gay community of Helsinki from early 1900s until the recent
days. Check our websites for this and other information!
Helsinki
+358102126180
Happy Guide Helsinki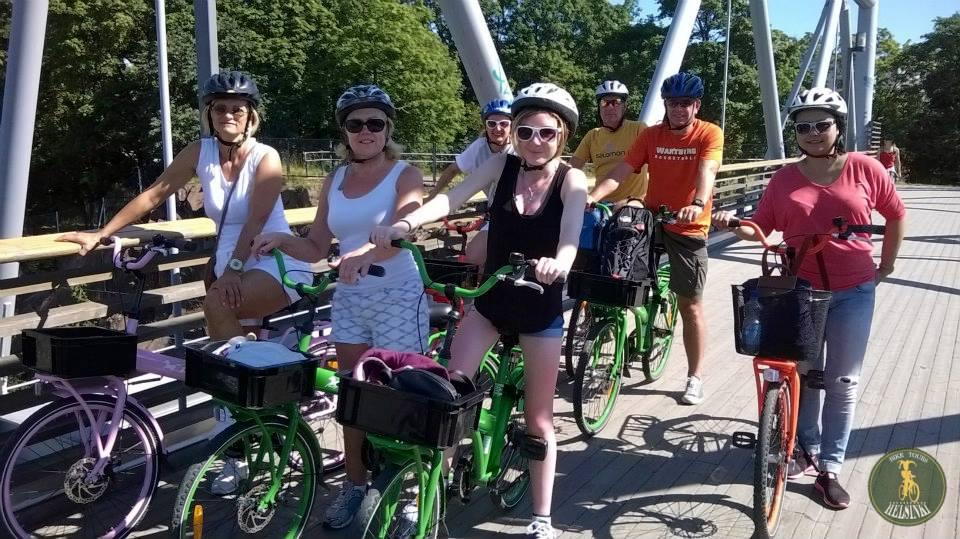 Sunny and sustainable guide services in Helsinki. One of the guided tour is Tom of Finland experience. You can walk the streets once wandered by one Touko Valio Laaksonen who is much better known for his artist name –  Tom of Finland. Tom held residency in Helsinki for the major part of his life and during this time many important happenings took place in the capital of Finland.
Narinkka 3, Helsinki
+358 44 5020066
Music Theatre Kapsäkki / Helsinki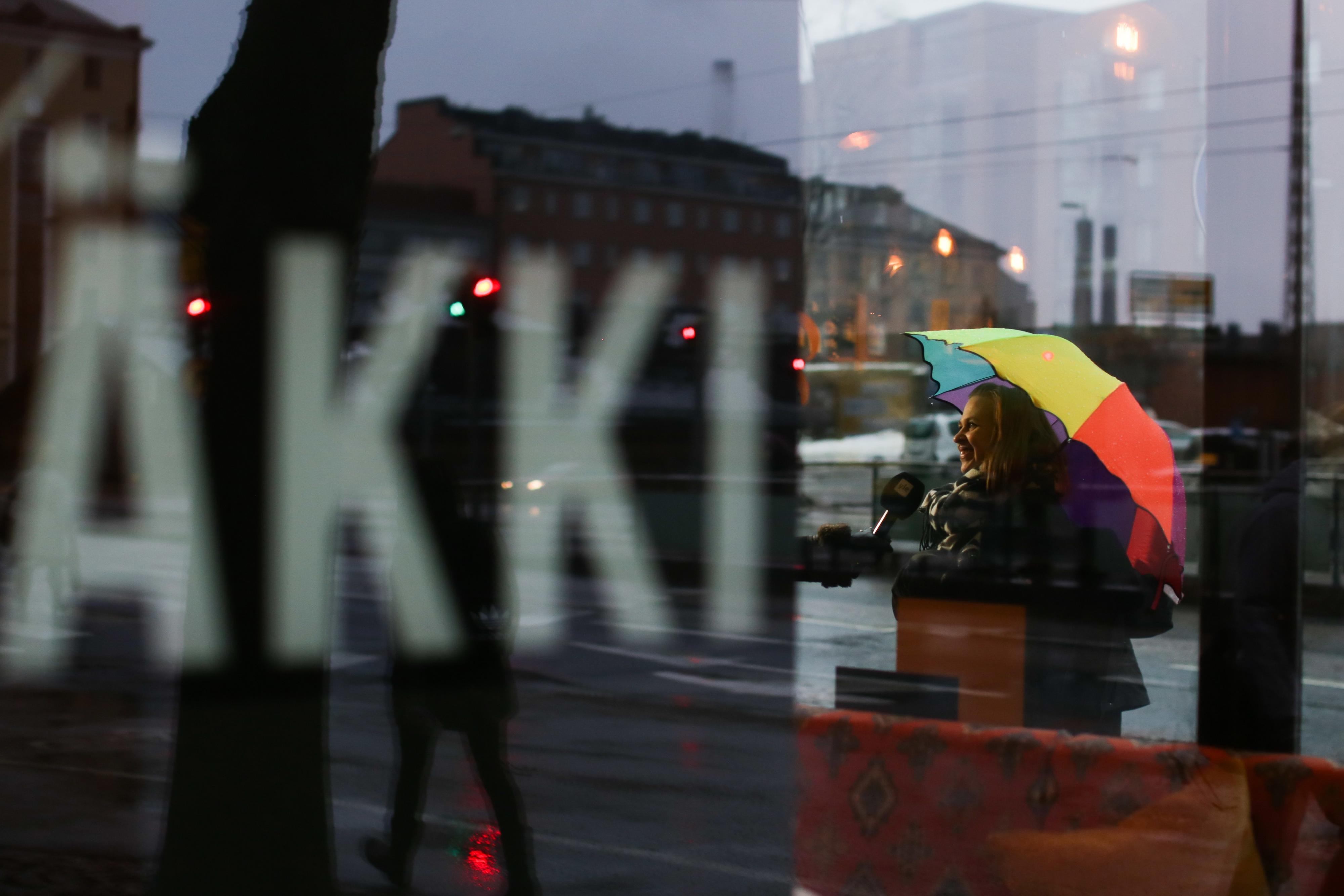 Music Theatre Kapsäkki is located in Sörnäinen close to the popular hipster area of Kallio in Helsinki. Its' programme consists of concerts, club nights and musical plays that suit viewers of all ages. As music is an international language, a significant part of shows can be enjoyed with no comprehension of the Finnish language. Kapsäkki has been promoting LGBTQ rights with pride, for example arranging the "Finally getting married" event on the 1st of March 2017 when the same-sex marriage law came into force in Finland. 8 couples were celebrating their wedding in the Theatre together with lifeof2men Hannu and Raul. Also Kapsäkki Goes Pride event during the Helsinki Pride week has become a phenomena.
Hämeentie 68, Helsinki
+358 45 1201200
info@kapsakki.fi
Gay Travel Finland Map
Below is the Google maps version of the inclusive Gay Travel Finland map with all the We Speak Gay Companies. Click on the icon in the upper left corner to display the list of the companies. When clicking on the icon in the upper right corner you open the Gay Travel Finland map in Google.