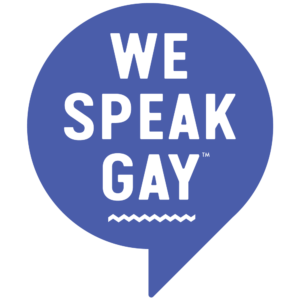 We Speak Gay community is a community of open minded companies and events that are inviting to LGBTQ customers creating a safe atmosphere in which you can feel valued and respected.When using the We Speak Gay sticker in the window or logo on the WEB page the companies express values of diversity and inclusivity.
Hannu Medina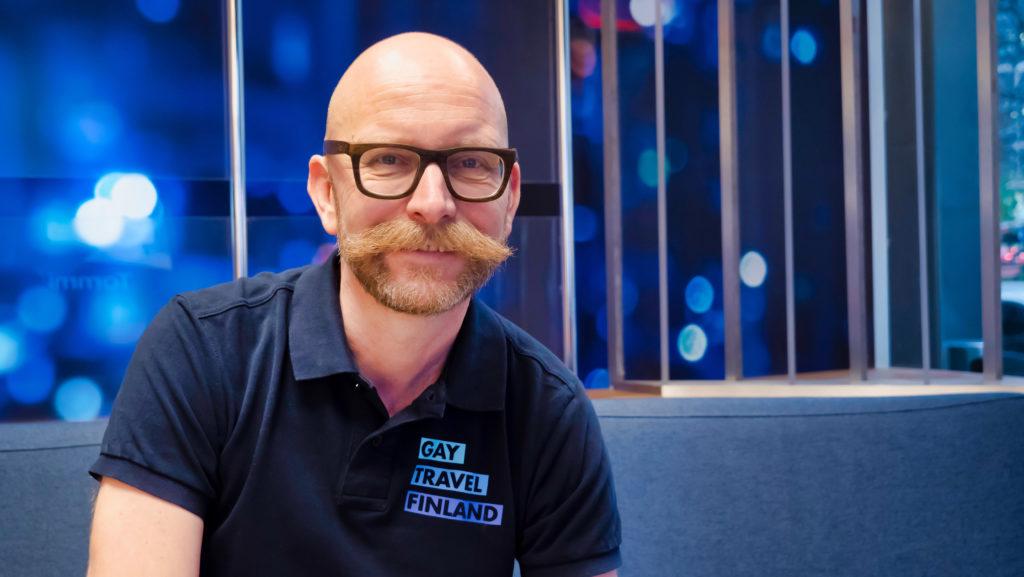 My name is Hannu Medina. I am the founder of We Speak Gay Community and Gay Travel Finland. Together with my husband Raul Medina we are inspiring  LGBTQ travelers from all over the world to visit Finland and pay also a visit to these open minded companies and events listed below. We are also bloggers in social media as lifeof2men.
Raul Medina MDN TRAINER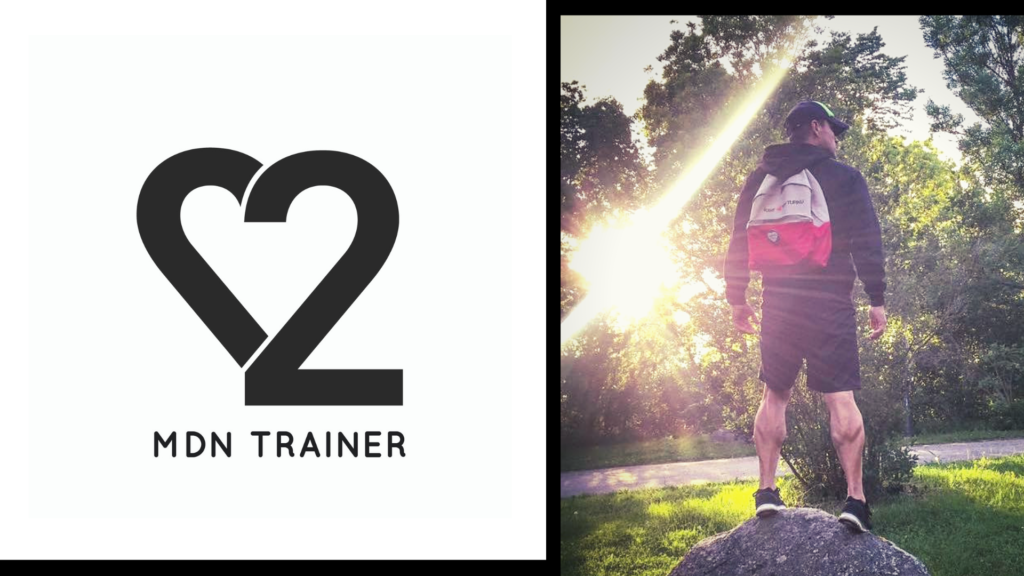 I am Raul Medina, blogger, Photographer and Personal Trainer. The purpose of MDN TRAINER is to bring people together and unite the LGBT community through exercise, fitness, and sport. By breaking down the barriers and stigmas associated with exercise and gyms we can lead and educate the community on the physical, mental and social benefits of exercise and living an active lifestyle.
Gyms can be intimidating, they're big, full of a lot of equipment and people who look like they know what they're doing. Particularly for LGBTQ+ and allied individuals, it can be intimidating to workout at if you're not sure where to start, what to do or how to stay safe. Some places are a bit cruisey and can make one feel uncomfortable, unsafe or like they're being judged. Many places have personal trainer services but sometimes they can feel more like sales person, less focused on your training and more on getting your money.
When you workout, you're already lifting a lot of weight and you don't need all that extra pressure and judgment on your back. Regardless of who you are, we are all there for the same reason. To be healthier, fitter and more active!
I understand how you feel and what you need, believe me, I can help you. I am working to create programs, help you, support you and a community within the LGBT+ community who seek to break the constraints and pressures of body image. By focusing on what we can accomplish and always training to achieve our personal best in exercise, fitness, and sport we can transcend the stigmas and barriers of being fit. Exercise and fitness knows no limits, nor does it recognize the differences of gender identity, sexual orientation, race, religion, national origin or body type. We are all human and passion and a little bit of sweat, we are all capable of accomplishing our goals together.
EVENTS AND FESTIVALS
Querelle Festival 26.-27.4.2019 / Helsinki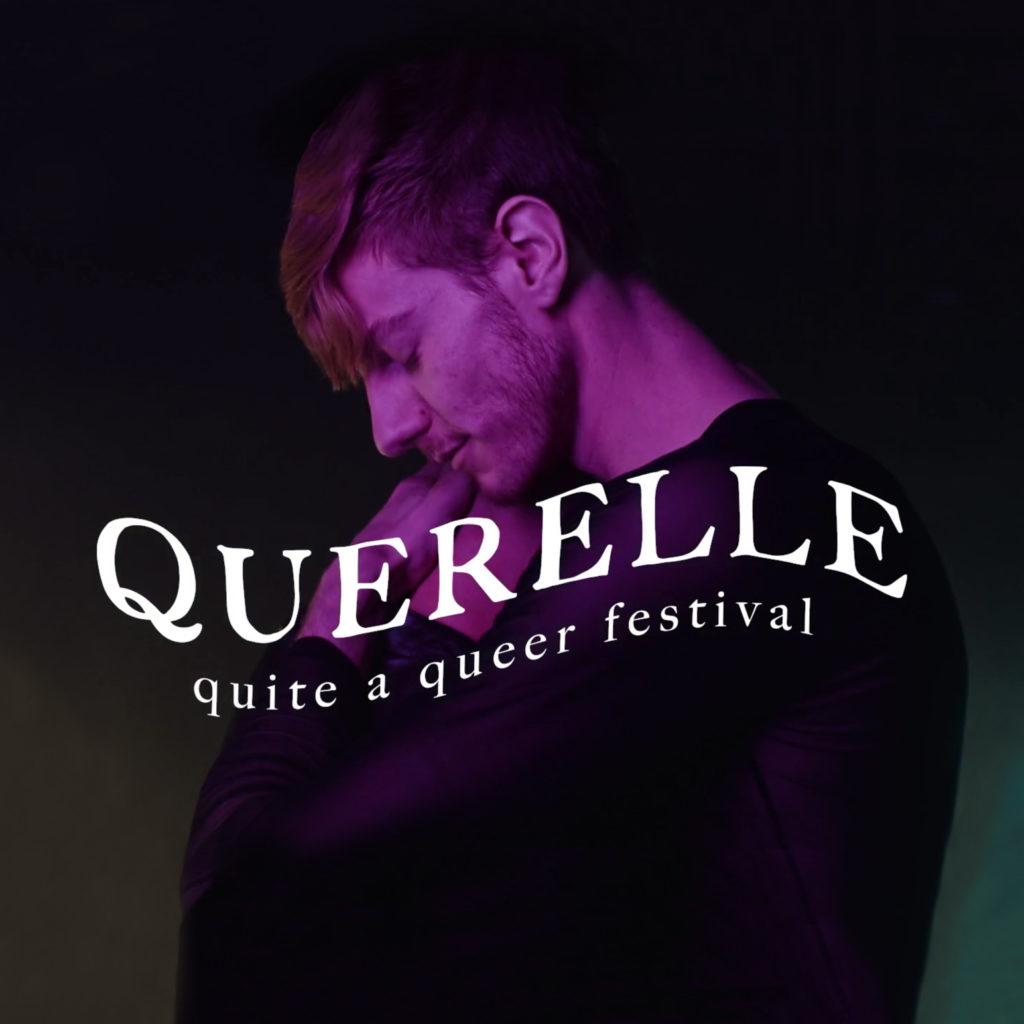 Querelle is a proud, frantic and carnivalistic festival full of electronic music, hip hop, rock, literature, drag artists, stand-up comedy, contemporary dance, installations and more. Querelle is a festival with a profound meaning; it promotes equality in all its forms. Through positivity Querelle seeks to raise issues on gender and sexual minorities. Querelle offers a momentary safe haven for all those who are marginalized and harassed because of their sexual orientation or gender identity.
The festival takes place at the Train Factory which is a brand new center for culture in Vallila.
Sideways Festival 6.-8.6.2019 / Helsinki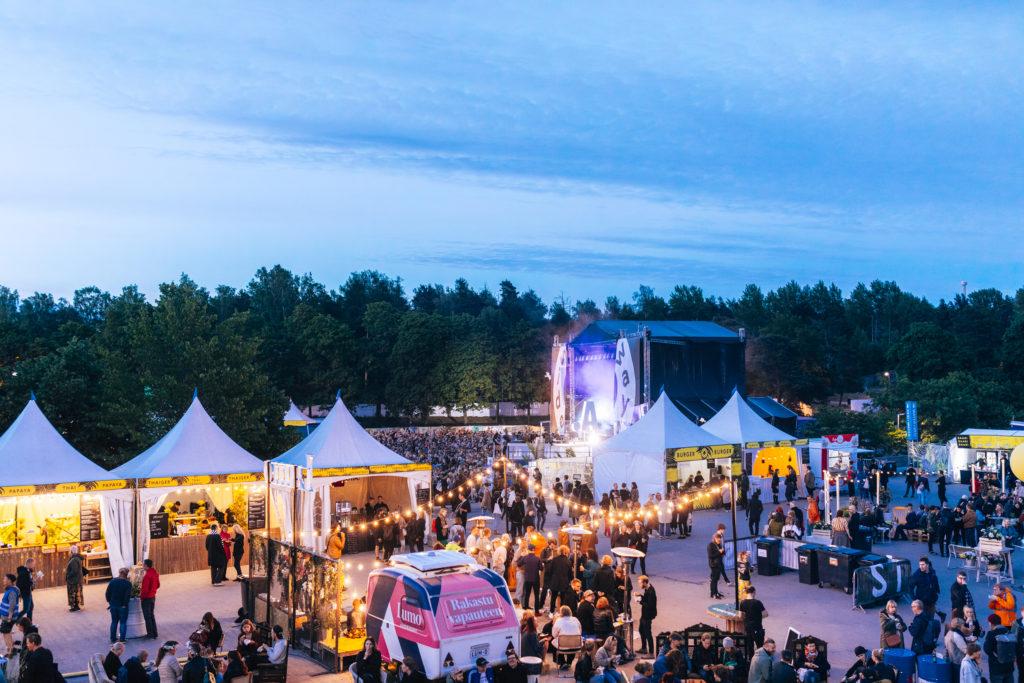 Picture by Sideways / Petri Anttila
Sideways festival is taking into account the diversity aspect both when it comes to the audience as well as performing artists. Sideways is featuring a line-up of the best national and international indie acts, paralleled by an elaborate range of exciting, mind-blowing and fun sideshows. Sideways Festival is a true haven of creativity and an absolute must-do for the music aficionado who loves to indulge in diverse food offerings, quality drinks and experiences that are not found everywhere else.
HOTELS, HOSTELS AND B&B
Hotel Klaus K / Helsinki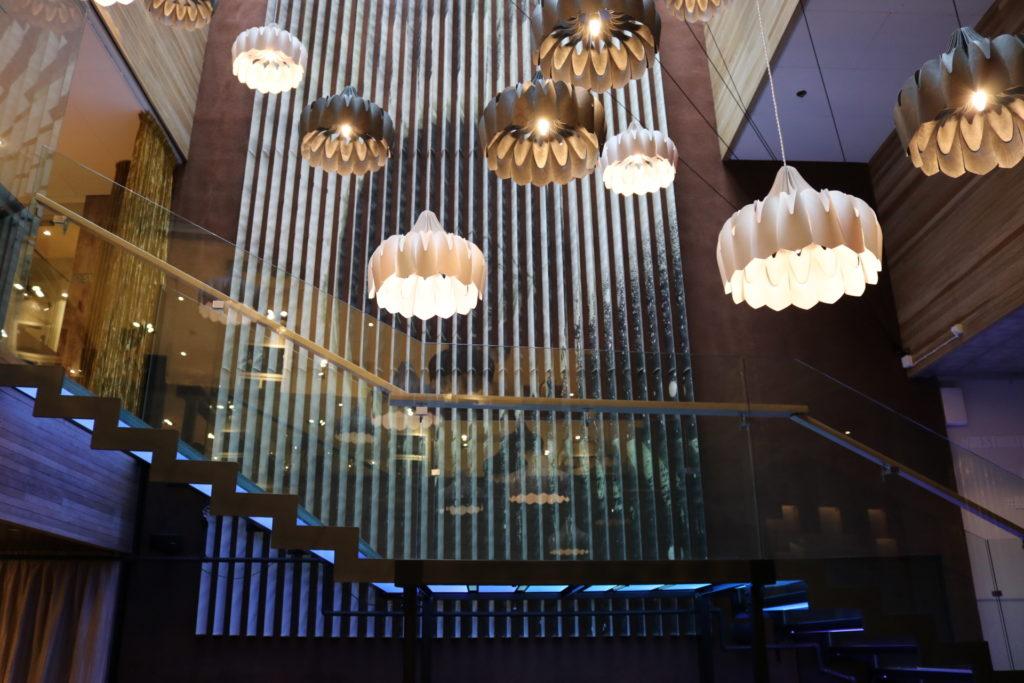 Located in the heart and center of Helsinki, Klaus K is the perfect modern style hotel, the first design hotel in Finland. Inspired by the national epic Kalevala – it's nature and dramatic design follows all the rooms and interior. The hotel has also a weekend package for Tom of Finland fans. You can see more pictures and lifeof2men experience from March 2018 here. Also the traveling gay couple Karl and Daan Coupleofmen visited Klaus K hotel in August 2018.
Hostel Suomenlinna / Helsinki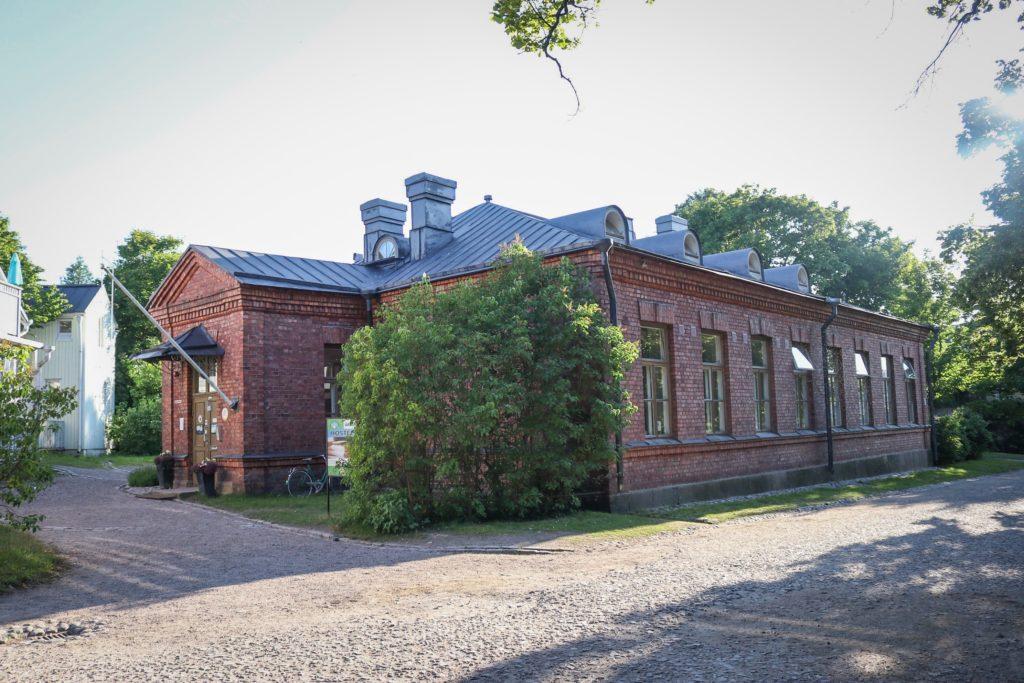 Hostel Suomenlinna is the hostel of the year 2018 located in a UNESCO world heritage site on the island of Suomenlinna. This hostel is an excellent choice if you want to experience the  Helsinki archipelago and yet  overnight just a 15min ferry ride from the Helsinki city center. The ferry starts from the market square in Helsinki. The island and the historical sea fortress are worth to experience.
Myö Hostel / Helsinki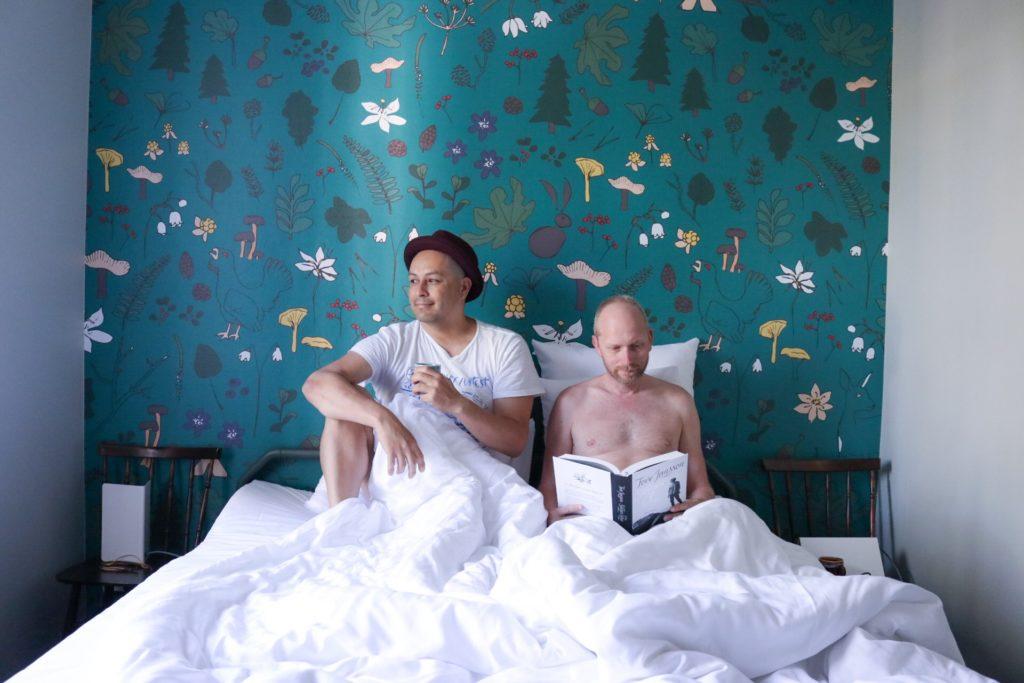 If you want to stay in a more communal environment and make a difference, Myö Hostel is your choice. This brand new hostel is just a few kilometres from Helsinki downtown. The hostel offers jobs for people with disabilities and in this way communicates about inclusivity and diversity. The hostel wants to play it fair.
Dream Hostel and Hotel / Tampere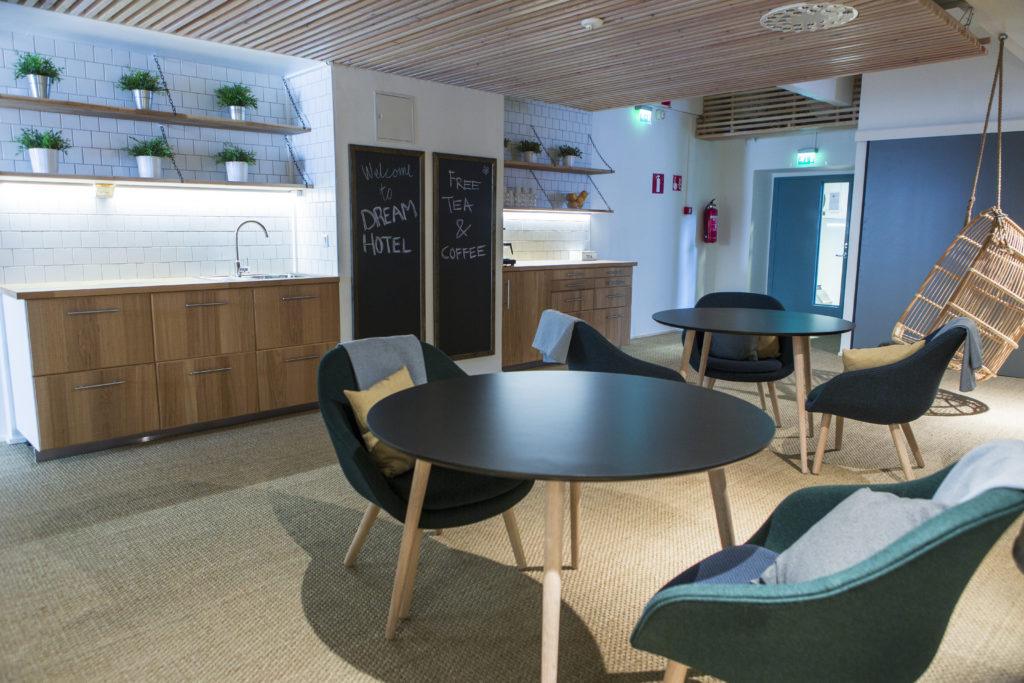 Affordable design hostel and hotel in Tampere. This quite new hostel is right in the city centre but on a quiet side street. The style is Scandinavian and industrial since the hostel is in an old industrial building, which used to be among other things a pharmaceutical production facility. Owned and operated by Ville and Eveliina Virkki, their life's work has been praised by the prestigious British newspaper The Guardian.
Tahlo Hillhouse / Tampere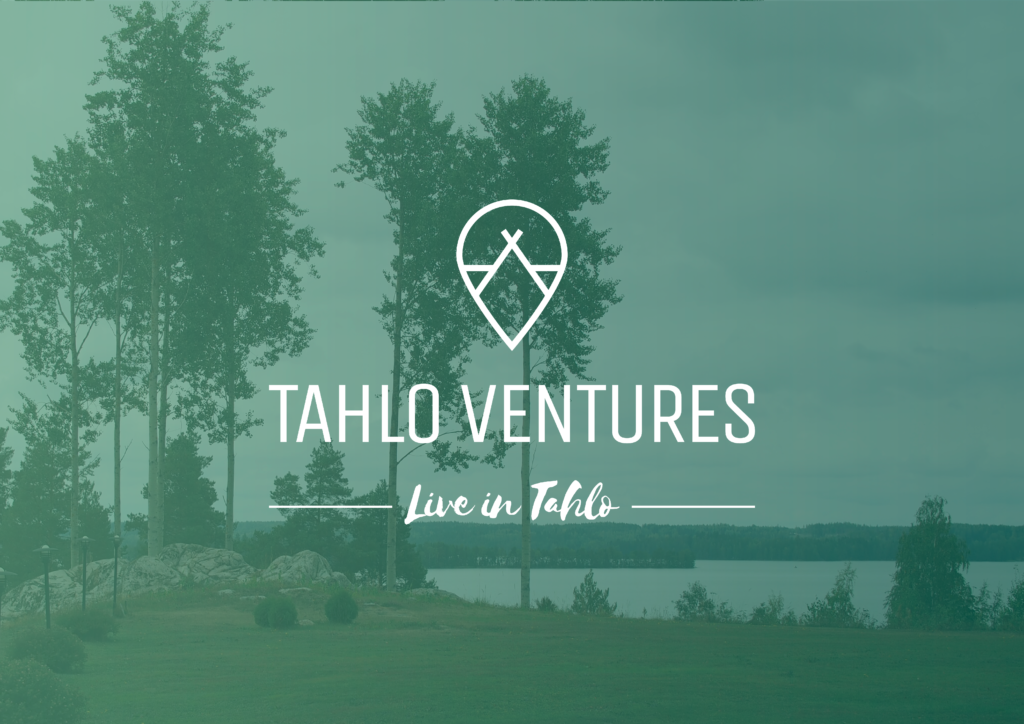 Tahlo Hillhouse and Underhill Beach & Sauna is an exciting and new project in Tampere area welcoming LGBTQ customers. Tahlo offers presence, local food and adventures by the Näsijärvi lake. More info to follow.
B&B Pinus / Lakeland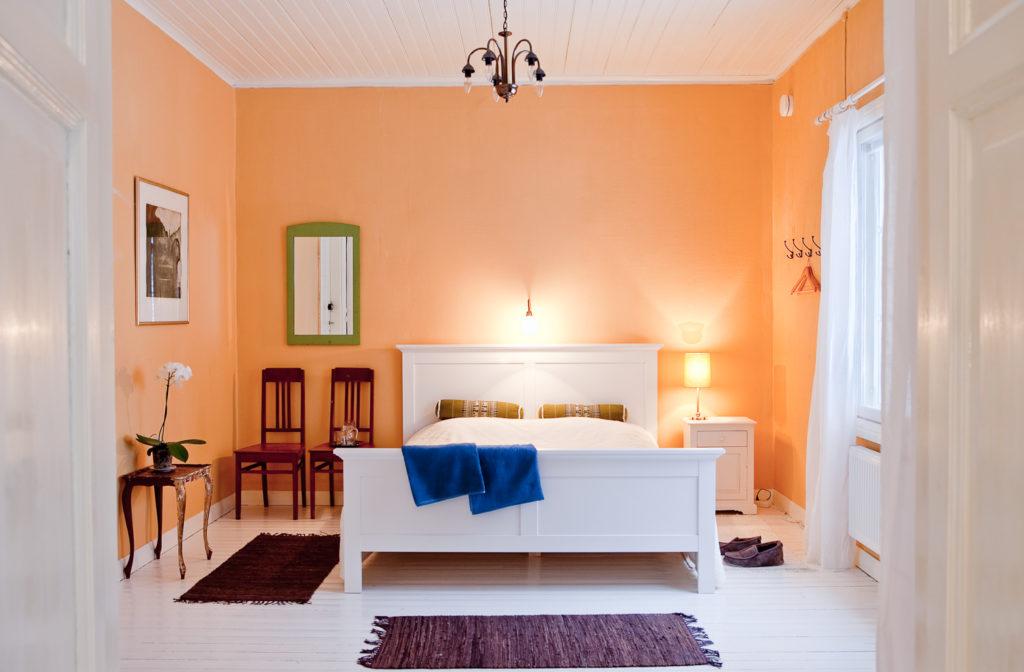 B&B Pinus is a small, peaceful and cozy bed and breakfast style accommodation in Mäntyharju, in the middle of Lakeland area. Pinus is located close to the Mäntyharju village and just 1km from the railway station. You can enjoy art in the famous Salmela art center which is nearby and go hiking in the Repovesi national park. This is our first We Speak Gay Community member in the lakeland area and is welcoming to LGBTQ customers.
RESTAURANTS AND CAFÉS
Restaurant Kuori Food and Wine / Turku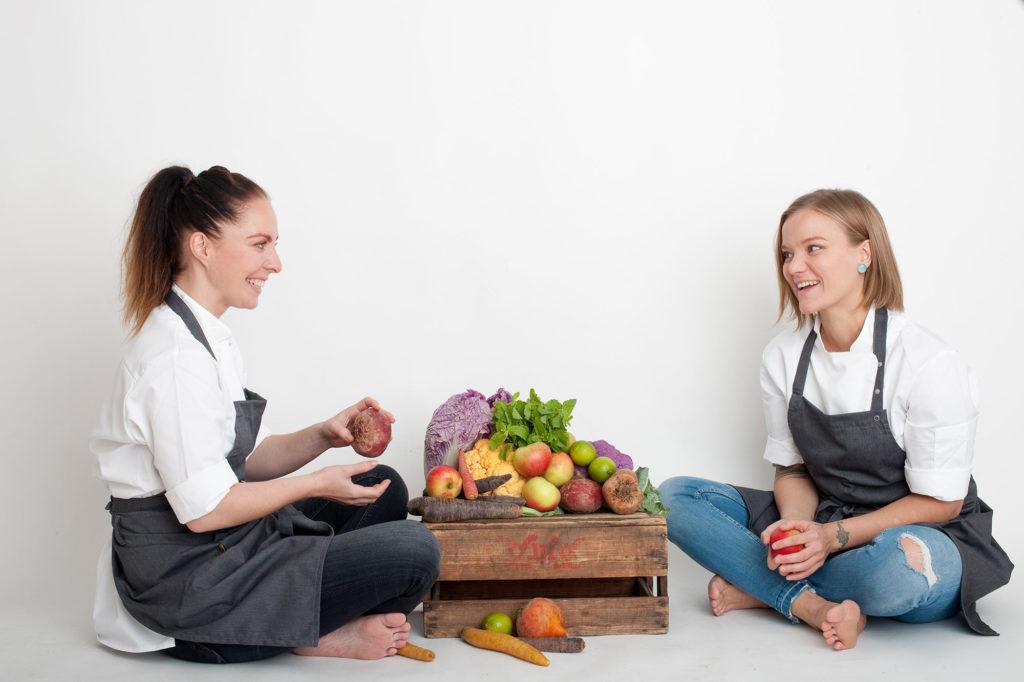 The Restaurant Kuori is a dream come true for Marjaana and Katariina, two women from Turku. Kuori serves vegetarian and vegan food with a flavor from Asia, Middle East and Northern Africa. The ingredients are high quality and locally produced. The food is made with love and it also pleases the eye. All the customers are warmly welcome.
Restaurant Smör / Turku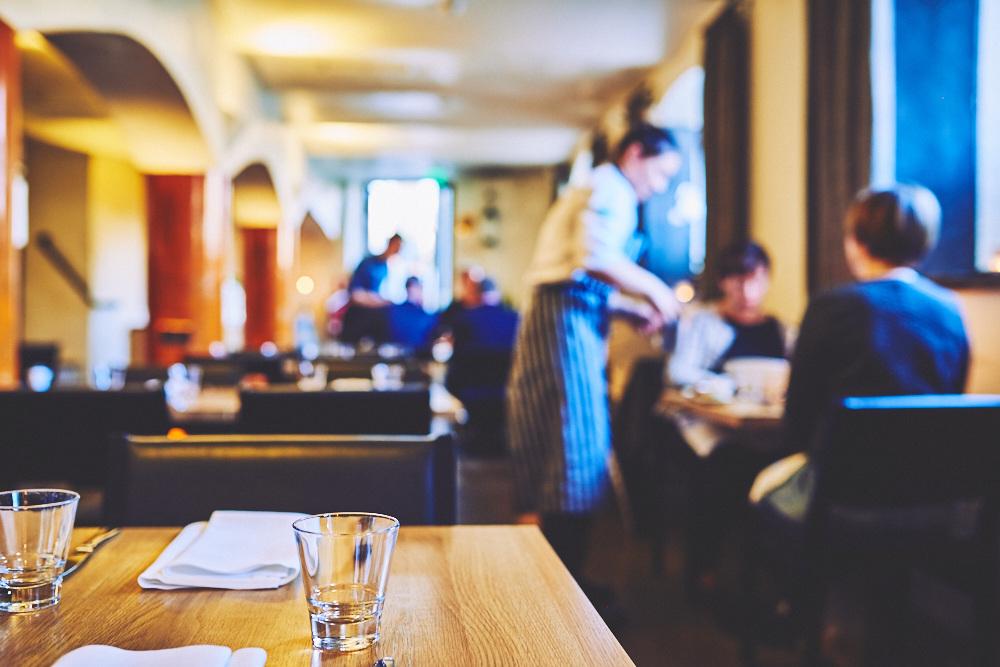 Restaurant Smör is an ambassadors of local food, master of Nordic cuisine. At Restaurant Smör, we draw inspiration from the seasonal and fresh local produce, so we update our menu every eight weeks. Smör is located in the heart of Turku, by the Aura river. It is part of the Voiveljet company.
Restaurant Panini / Turku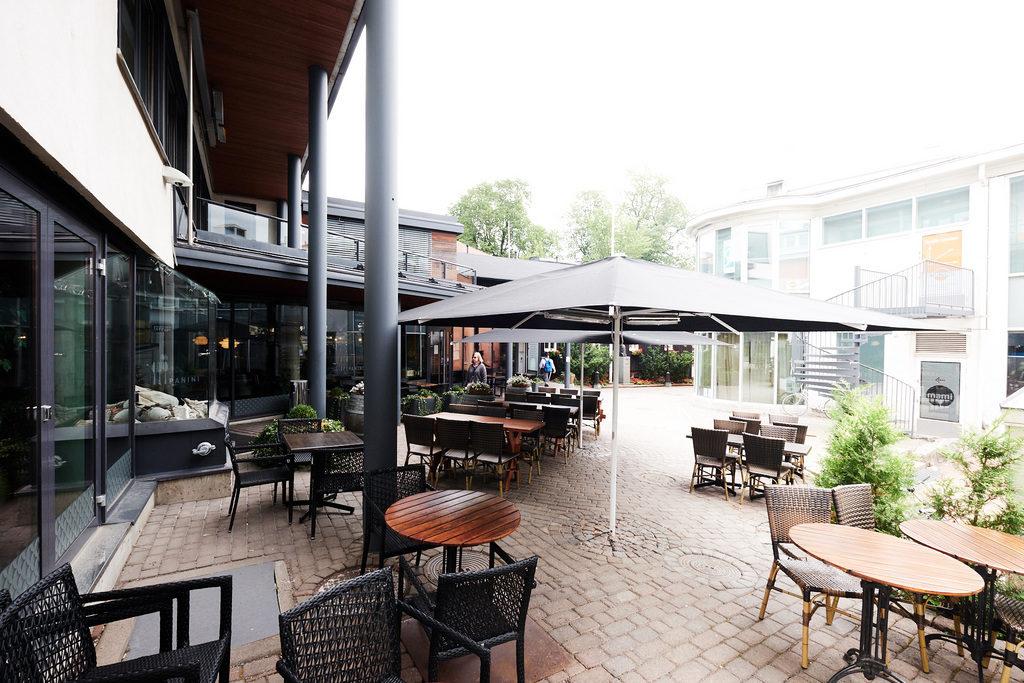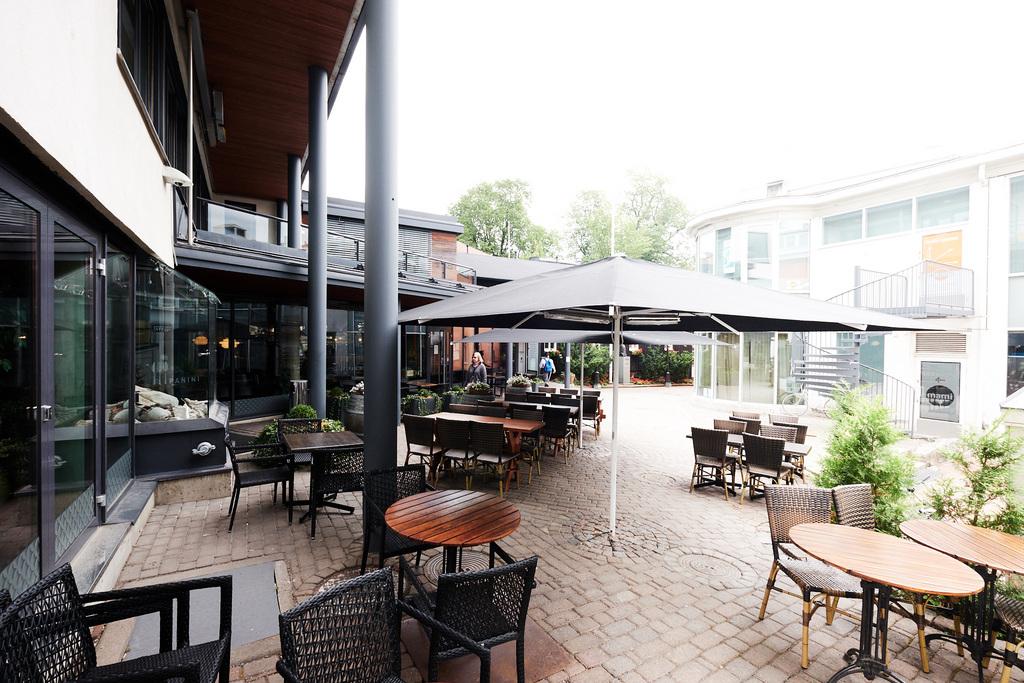 Restaurant Panini is a classic in Turku. The Italian style restaurant has been in the forefront building the image of Turku as the Food Capital of Finland. Panini is like the mamma Italia, always making you feel welcome.
Restaurant E. Ekblom / Turku

Restaurant E. Ekblom has a weekly changing menu for the modern taste with a local twist. The restaurant is located in a historical building built by watchmaker Elias Ekblom in the middle of the19th century.
Restaurant Bruukki / Turku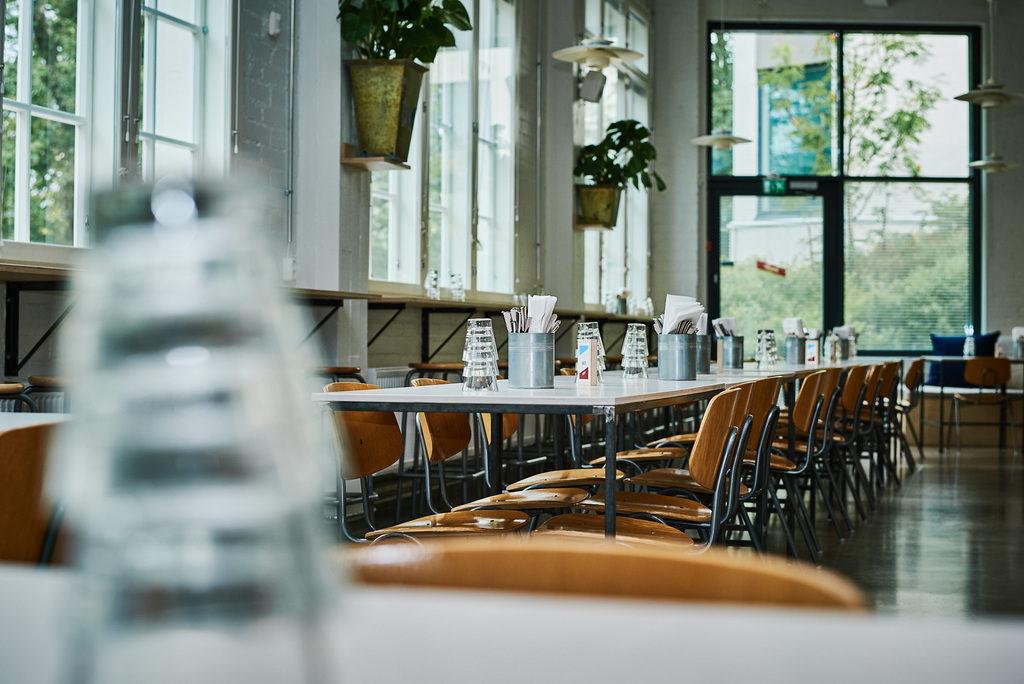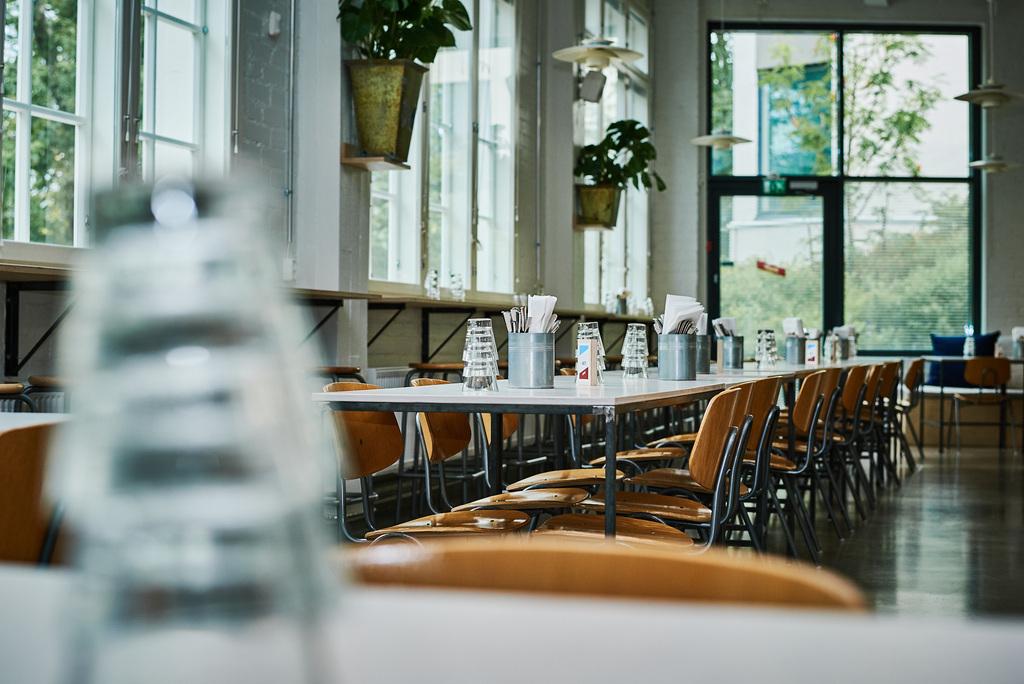 Like most of the restaurants in Turku also restaurant Bruukki is located by the river Aura, next to the bridge Tuomaansilta. In this industrial and casual atmosphere you can have a delicious lunch on weekdays. You can also get something extra from the Bruukki Shop to take home with you.
Restaurant Göran / Turku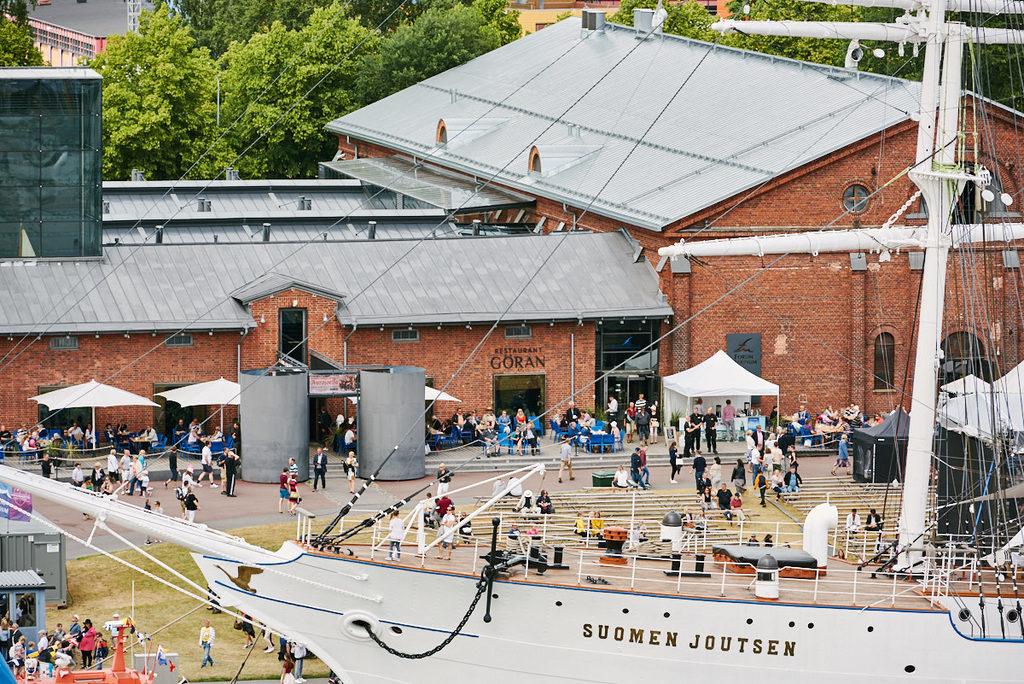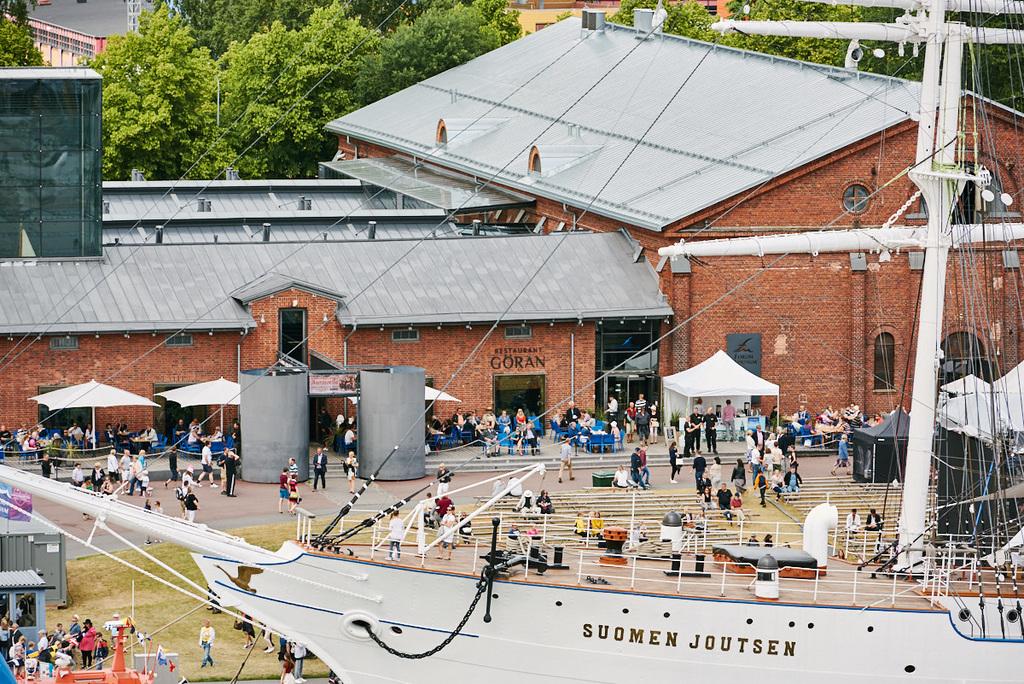 The marine theme restaurant Göran is situated close to the Turku harbour and Turku Castle. On weekdays you can enjoy lunch from a buffet inspired by the Turku archipelago and newly baked bread from the Voiveljet bakery.
Roots Kitchen Turku and Helsinki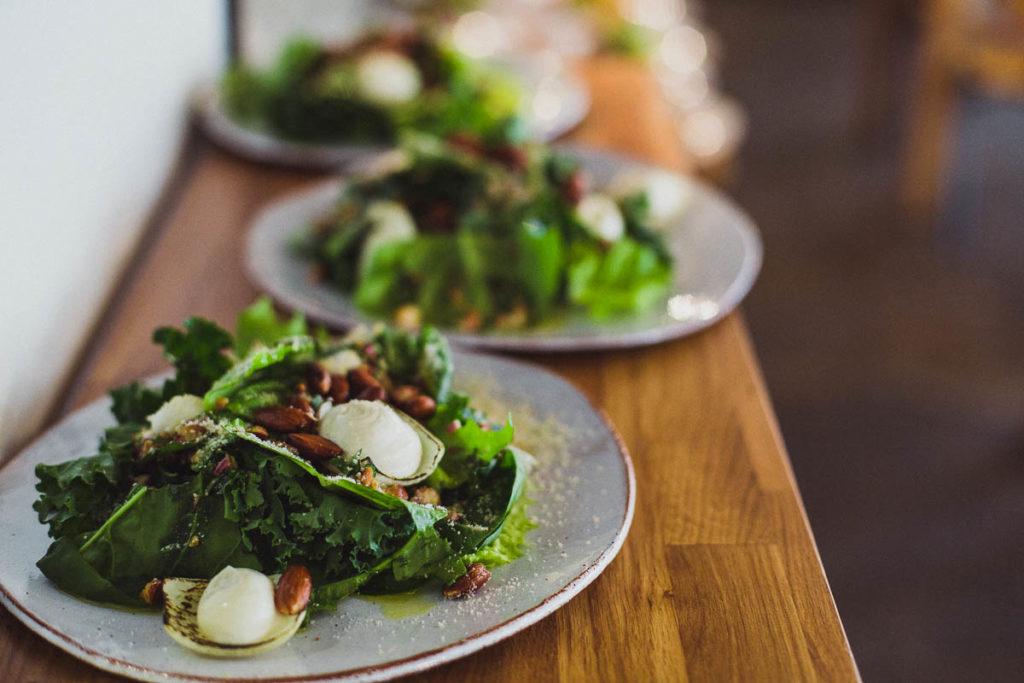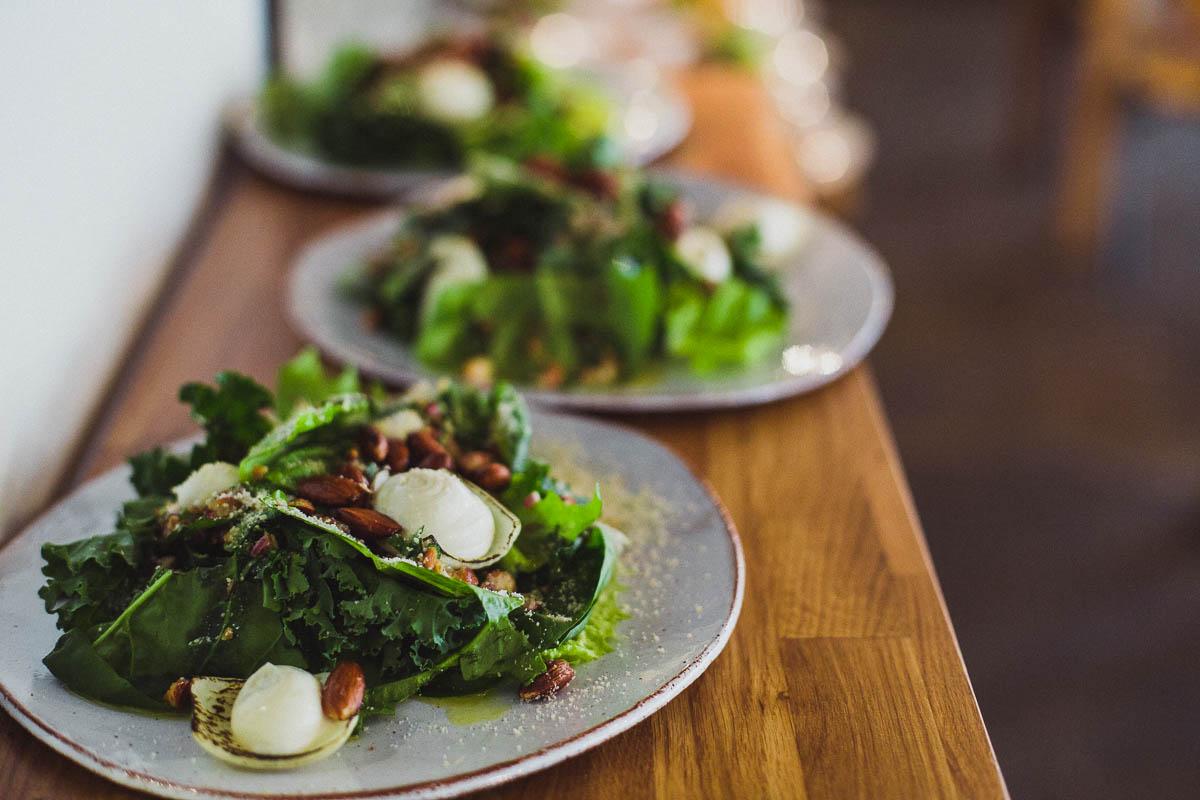 Roots Kitchen has two restaurants, one in Turku and one in Helsinki. Both restaurants are situated in market halls, in historical buildings. The Turku Market Hall was opened in 1896 and the Hakaniemi Market Hall in Helsinki was opened in 1914. Roots kitchen serves colorful and versatile vegetarian food. There is also a vegan menu available.
Cafe Damascus / Helsinki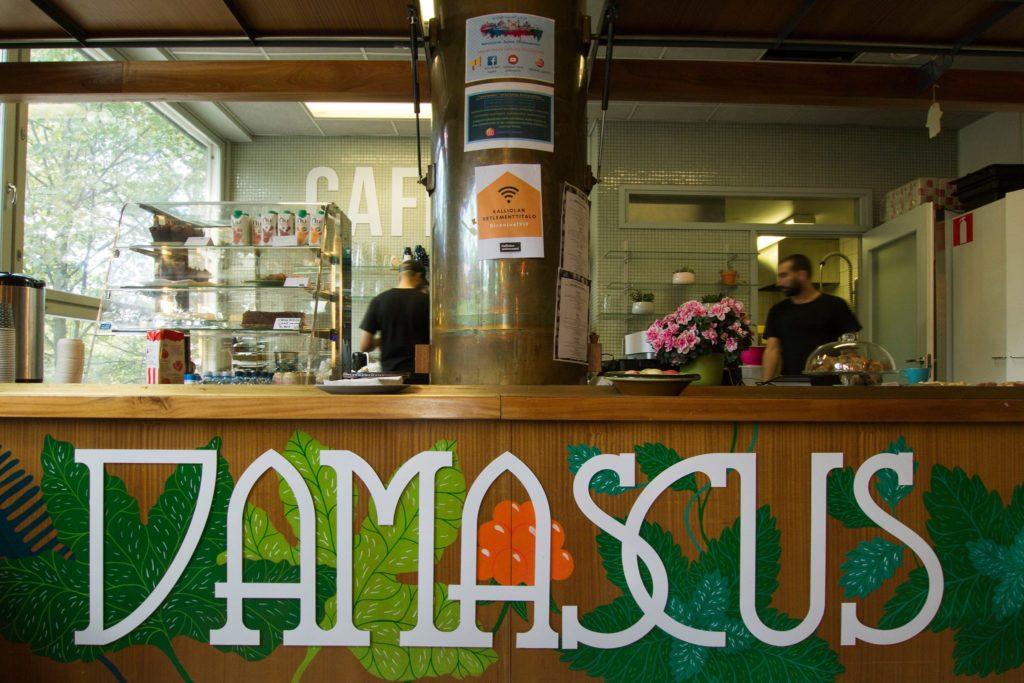 "Home is where we are together" is a concept that Cafe Damascus is built on. The idea was a result of Syrian-Finnish encounter and friendship. "We exist to build a community by providing nutritious and delicious food from our grandma's recipes. Our goal is to recreate our traditional Syrian dishes with a vegetarian and vegan twist", says one of the owners Hanan Sneih. Cafe Damascus is a multi-cultural safe place and highly recommended for diversity and inclusivity.
Spun Coffee & Goods / Helsinki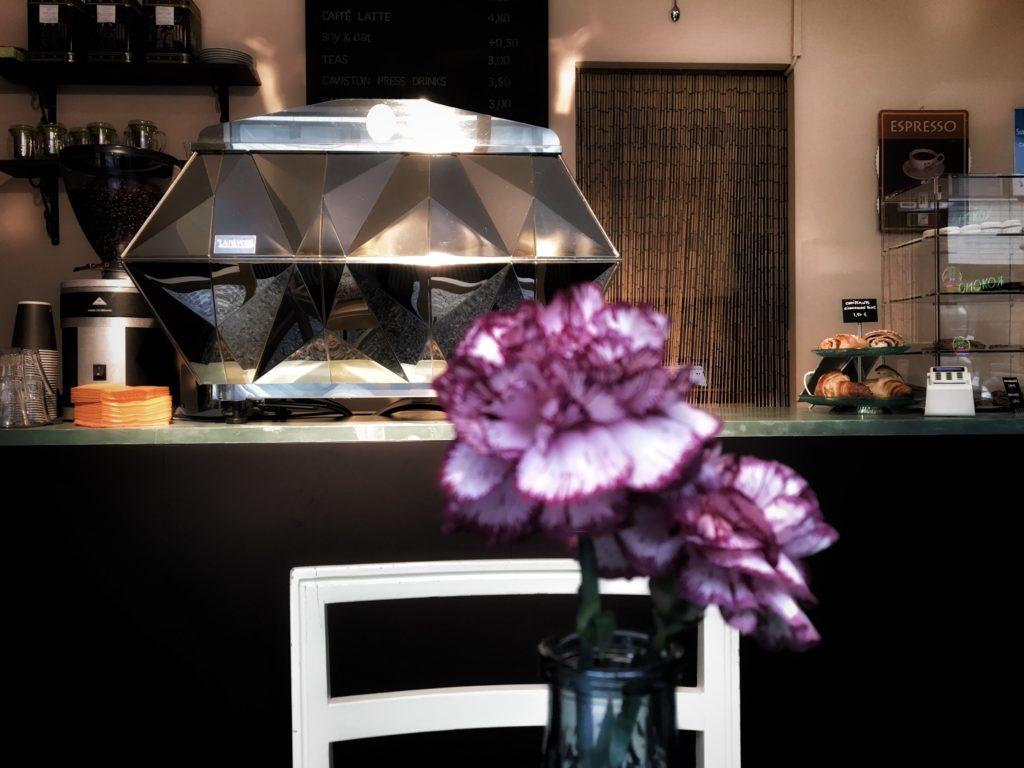 Charming little coffee place in Helsinki downtown. Spun Coffee & Goods is serving and selling Quarta Caffè Coffee from Lecce IT, as well as other imported Italian products such as pastas, oils, taralli. The owner Anna was the inspiration for creating the We Speak Gay Community.
Café Tiirikkala / Turku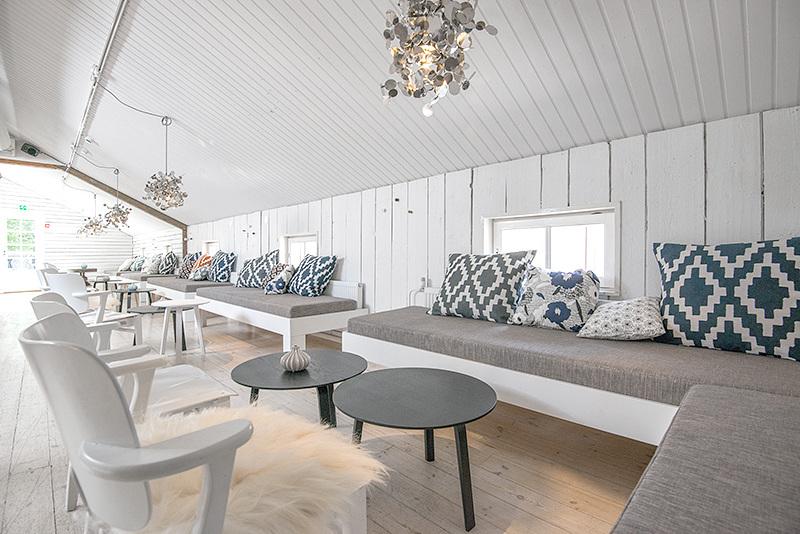 Cafe Tiirikkala is located by one of the oldest squares in Turku. You can drop in for a coffee or cocktail. There is also live music performances in Tirikkala on a regular basis.
STORES AND BOUTIQUES
World of TRE / Helsinki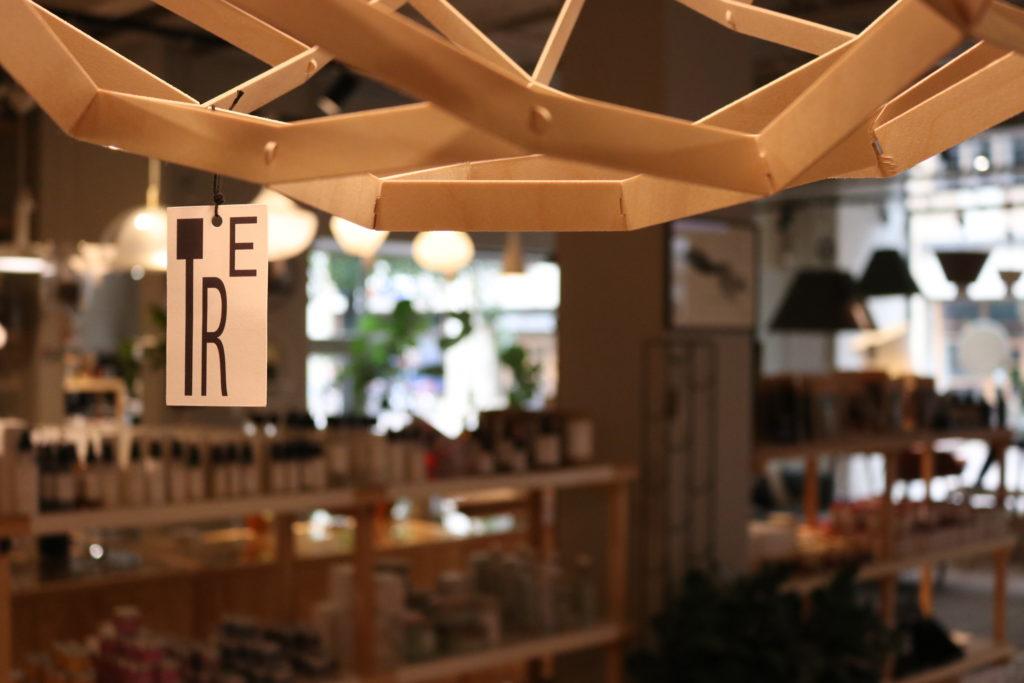 Lifestyle store for Finnish design in downtown Helsinki and online with wide range of design, furniture, lifestyle products, cosmetics and fashion. World of TRE has also a TRE Salon showroom , TRE summer shop in the Tori Quarters and the mobile store TRE Wheels.
Taiga Colors Helsinki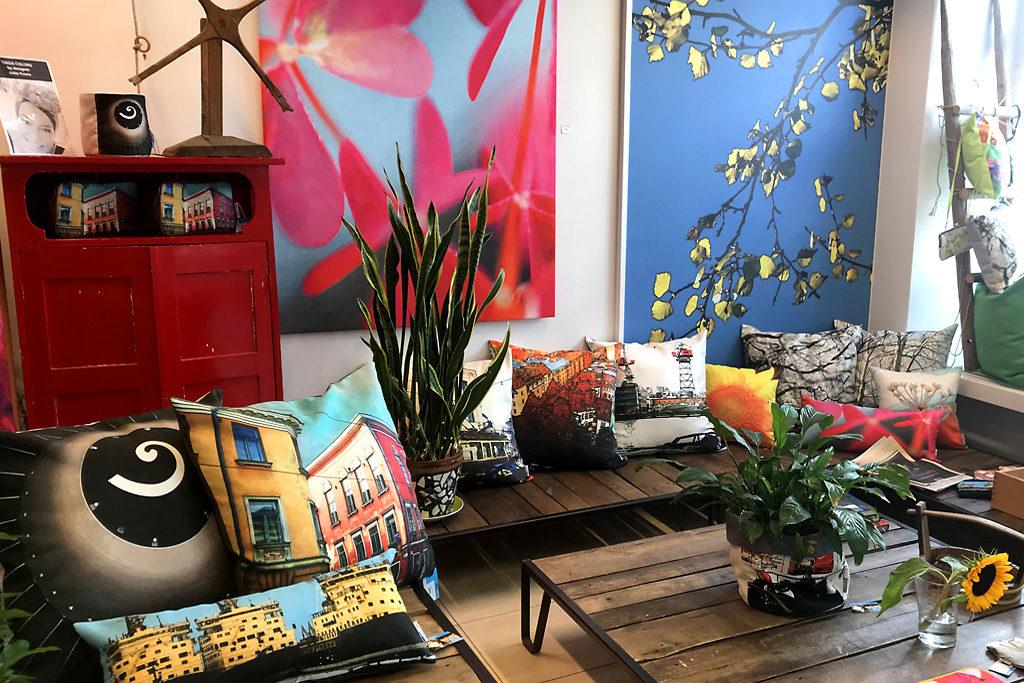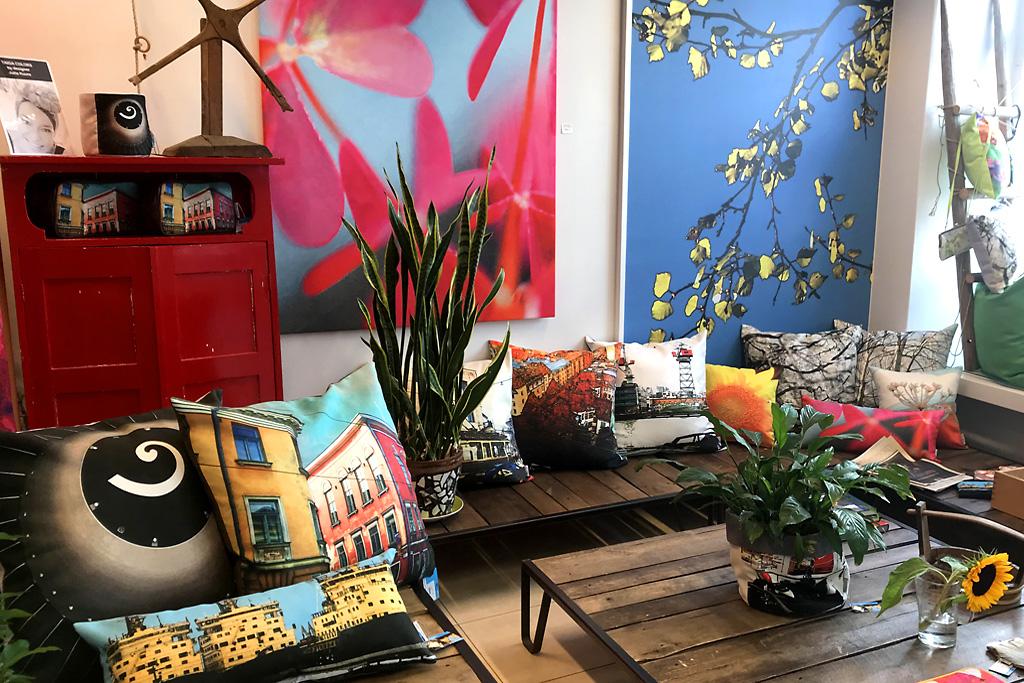 The design store with a story in the heart of Helsinki. The store is full of colors and cushions. The founder of Taiga Colors is photographer and designer Jutta Kuure. You can read the inspirational story behind Taiga Colors here.
Kalevan Kello / Tampere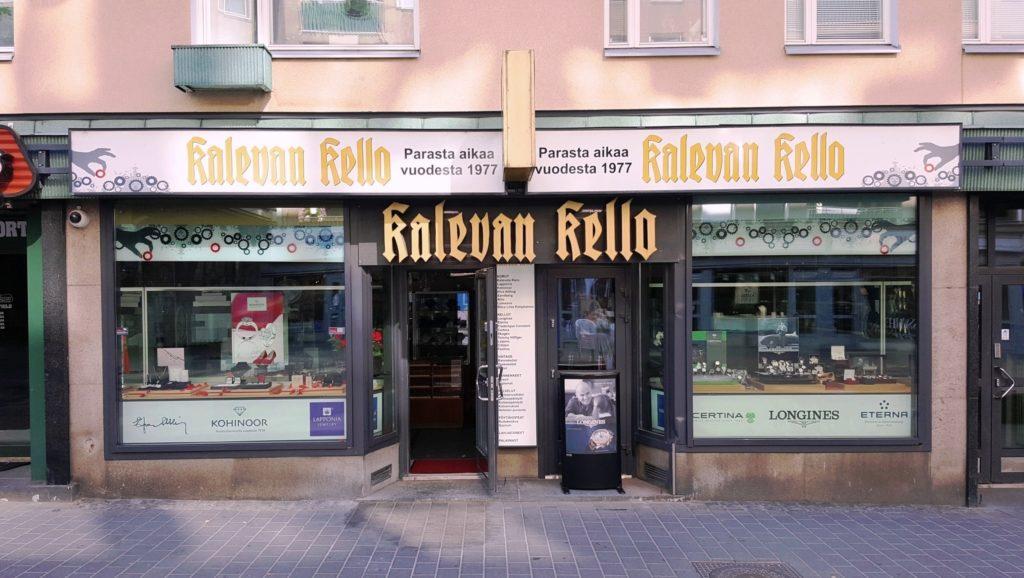 Kalevan Kello Watch and Jewelry shop is located in the heart of Tampere, close to train station. It is traditional, family owned shop. In the shop there is wide variety of well known watch and jewelry brands like Longines, Efva Attling, Kalevala Jewelry, Lapponia Jewelry etc. Kalevan Kello is the place to go if you want to buy vintage watches.
OTHER MEMBERS
The Island of Lonna / Helsinki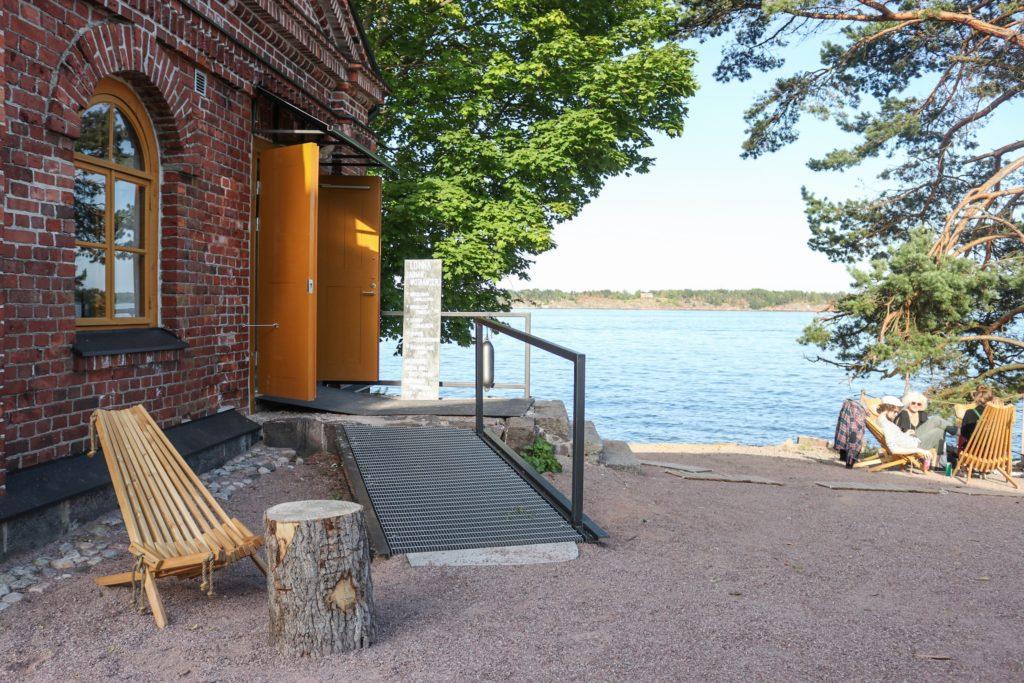 Welcome to the charming little island of Lonna, just outside Helsinki. You can reach this island with a ferry in just 10 minutes from the market square in Helsinki. This is a place where you can forget your worries and just relax and enjoy the sea. There are a couple of restaurants on the island, a public sauna and lots of fresh air.
Happy Guide Helsinki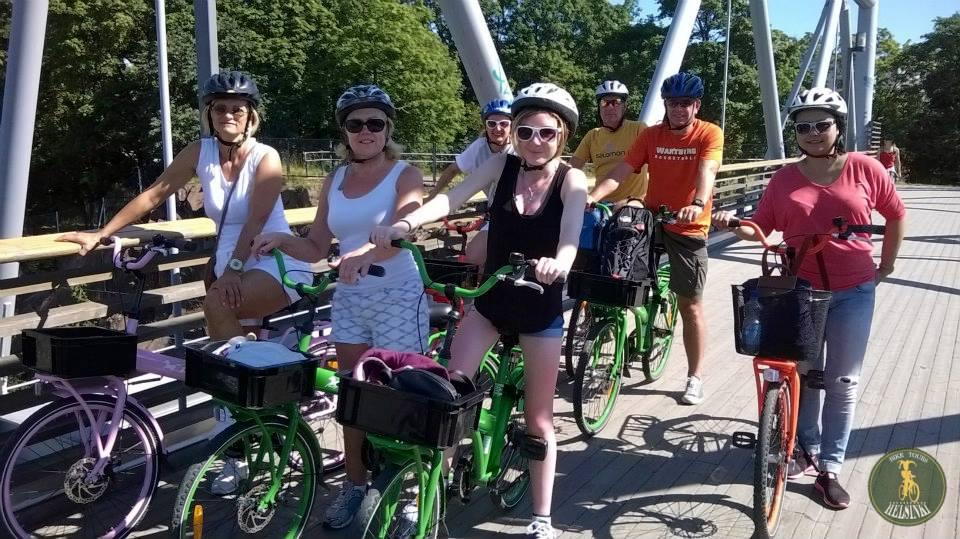 Sunny and sustainable guide services in Helsinki. One of the guided tour is Tom of Finland experience. You can walk the streets once wandered by one Touko Valio Laaksonen who is much better known for his artist name –  Tom of Finland. Tom held residency in Helsinki for the major part of his life and during this time many important happenings took place in the capital of Finland.
Music Theatre Kapsäkki / Helsinki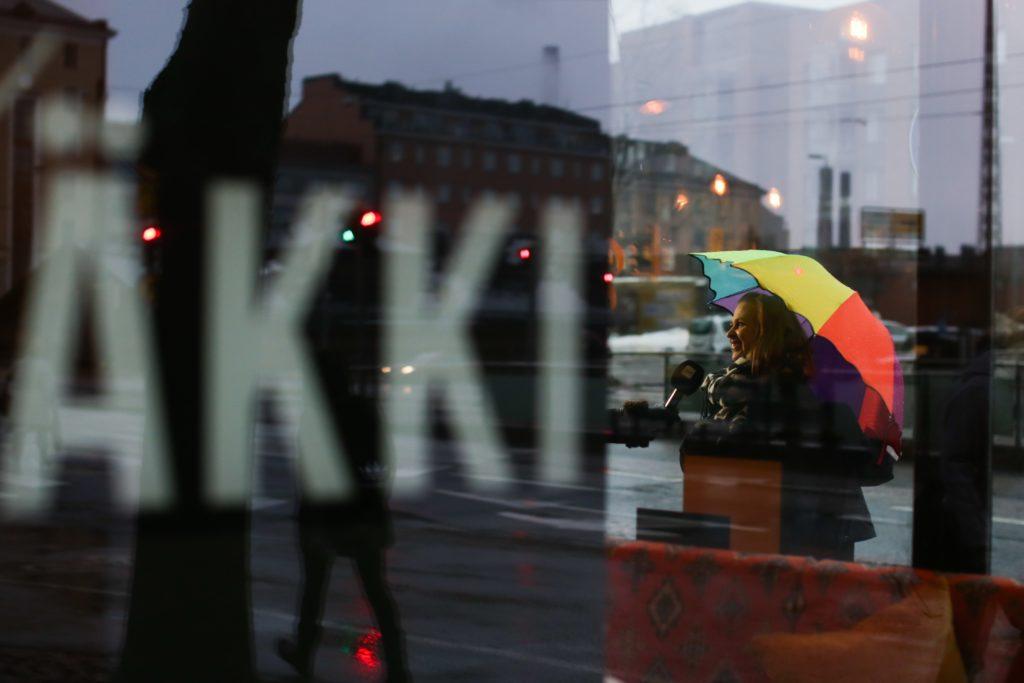 Music Theatre Kapsäkki is located in Sörnäinen close to the popular hipster area of Kallio in Helsinki. Its' programme consists of concerts, club nights and musical plays that suit viewers of all ages. As music is an international language, a significant part of shows can be enjoyed with no comprehension of the Finnish language. Kapsäkki has been promoting LGBTQ rights with pride, for example arranging the "Finally getting married" event on the 1st of March 2017 when the same-sex marriage law came into force in Finland. 8 couples were celebrating their wedding in the Theatre together with lifeof2men Hannu and Raul. Also Kapsäkki Goes Pride event during the Helsinki Pride week has become a phenomena.
MOW Mothership of Work / Helsinki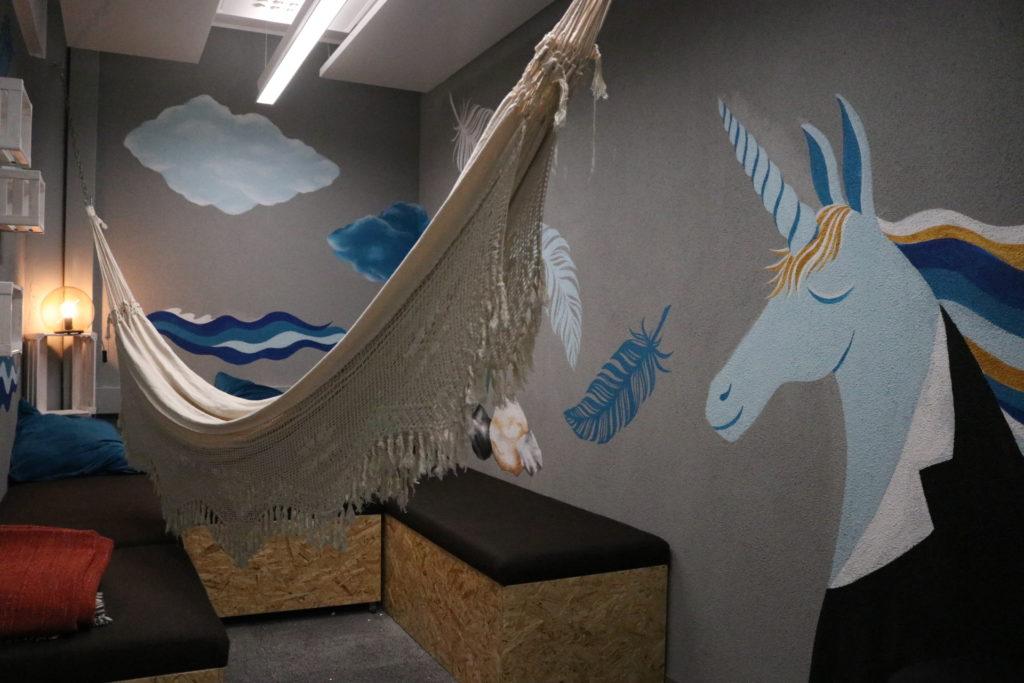 The open minded and big hearted coworking home in Finland. This is the place to work if you are looking for inspiration. MOW has two locations in Helsinki, one in downtown Helsinki and one in Ruoholahti.
Photographer Satu Mali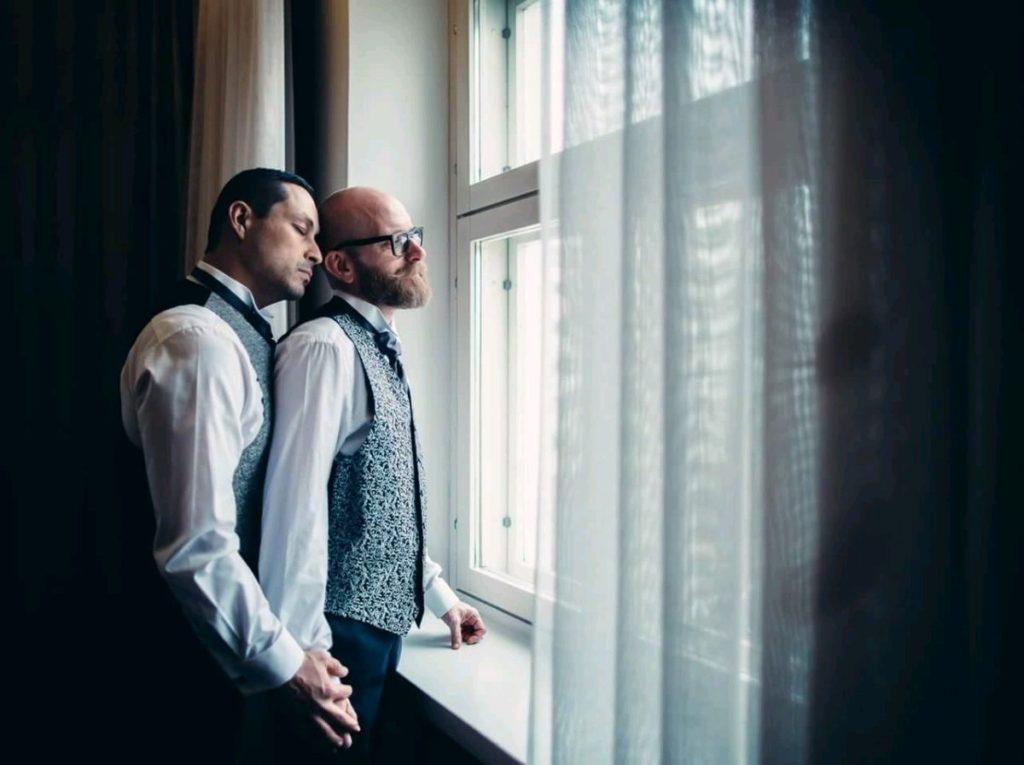 Your wedding day is one of the most precious days of your life. We Hannu and Raul of lifeof2men were the first gay couple to get married in Finland on the first of March 2017. Satu Mali was our wedding photographer and she made us feel so relaxed and natural as a gay couple on our special day. We have worked with her ever since. She is The We Speak Gay photographer. You can see more of our wedding pictures on the Gay Wedding Blog.
Map of We Speak Gay Community
Below is the Google map of We speak gay partners. Click on the icon in the upper left corner to display the list of the companies. When clicking on the icon in the upper right corner you open the map in Google.