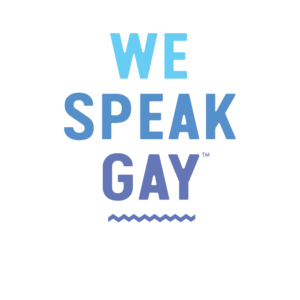 We Speak Gay Community is a community of open minded companies and events that are welcoming to LGBTQ customers creating a safe atmosphere in which you can feel valued and respected. These companies are committed to inclusion and want to support diversity.
Hannu Medina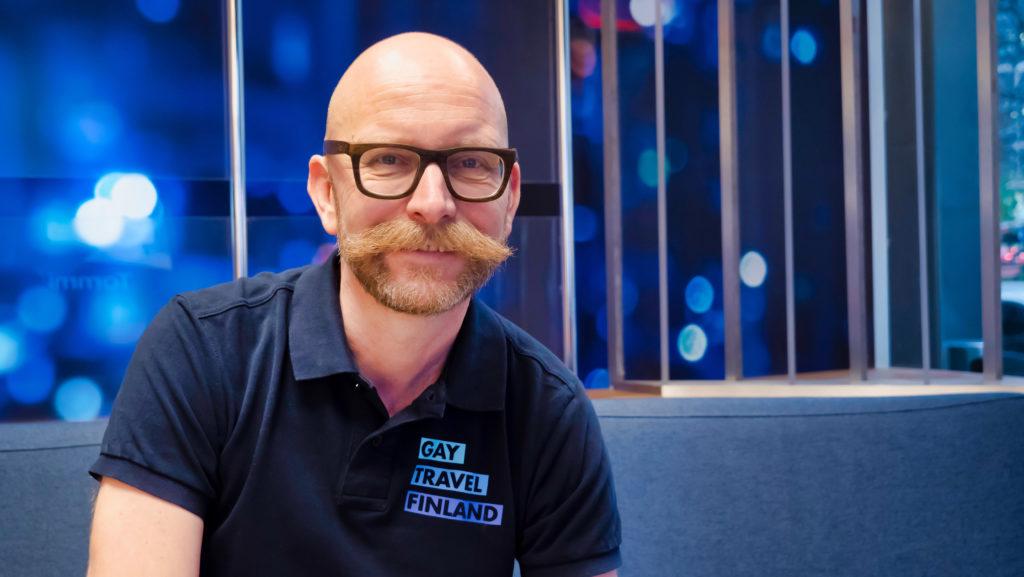 My name is Hannu Medina. I am the founder of We Speak Gay Community and Gay Travel Finland. Together with my husband Raul Medina we are inspiring  LGBTQ travelers from all over the world to visit Finland and pay also a visit to these open minded companies and events listed below. We are also bloggers in social media as lifeof2men.
You can also follow the Hannu Medina blog
Taksi Helsinki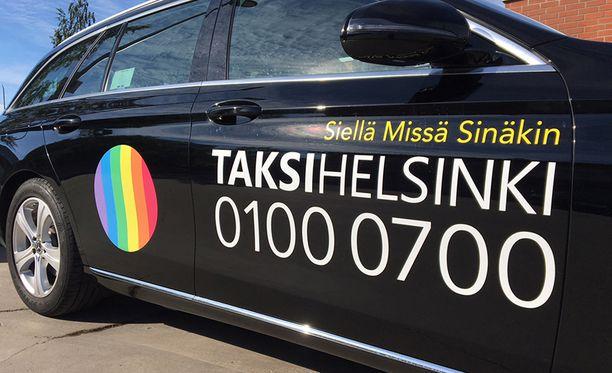 What is your first contact in a new country? Very often it is the taxi driver. Taksi Helsinki is the biggest taxi operator in Finland with more than 1300 taxis in the  Helsinki metropolitan area. Taksi Helsinki has been promoting diversity and equality in Helsinki Pride and now is a member of the We Speak Gay Community. Read more. When using the Taksi Helsinki cabs your are also supporting diversity, inclusivity and LGBTQ rights.
EVENTS AND FESTIVALS
Ornamo Art & Design Sale 2020 / Helsinki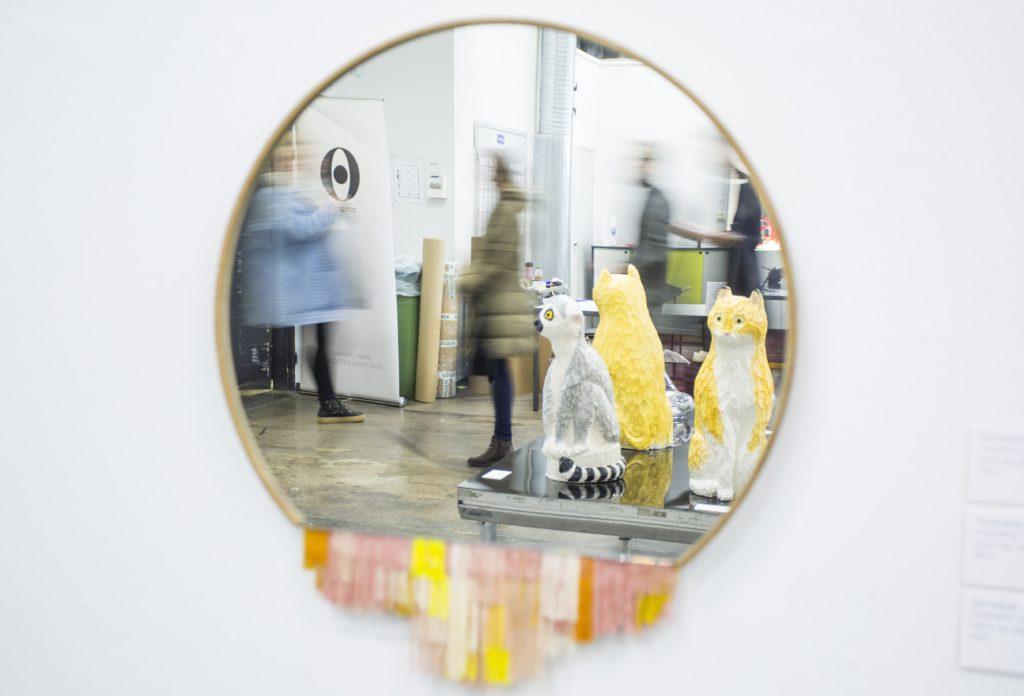 The Ornamo Art and Design Sale will bring hundreds of artworks to Puristamo at Helsinki Cable Factory. These include unique design objects, miniature sculptures, jewellery as well as ceramic, metal, glass and textile art by well-known and rising Finnish designers and artists. The selection will vary throughout the venue, as the sold items are replaced with new ones by the artists. Buying art at Ornamo Art and Design Sale is easy and effortless – welcome to see our selection!
Organized annually by Ornamo Art & Design Finland The Ornamo Art and Design Sale has established itself as a venue for collectors, many of whom are scouting new talents. Many artworks also end up in esteemed art collections, such as the Finnish State Art Collection.
Time: March 7th – March 15th, 2020
Location: Puristamo, Cable Factory, Tallberginkatu 1 C, Helsinki
Helsinki International Film Festival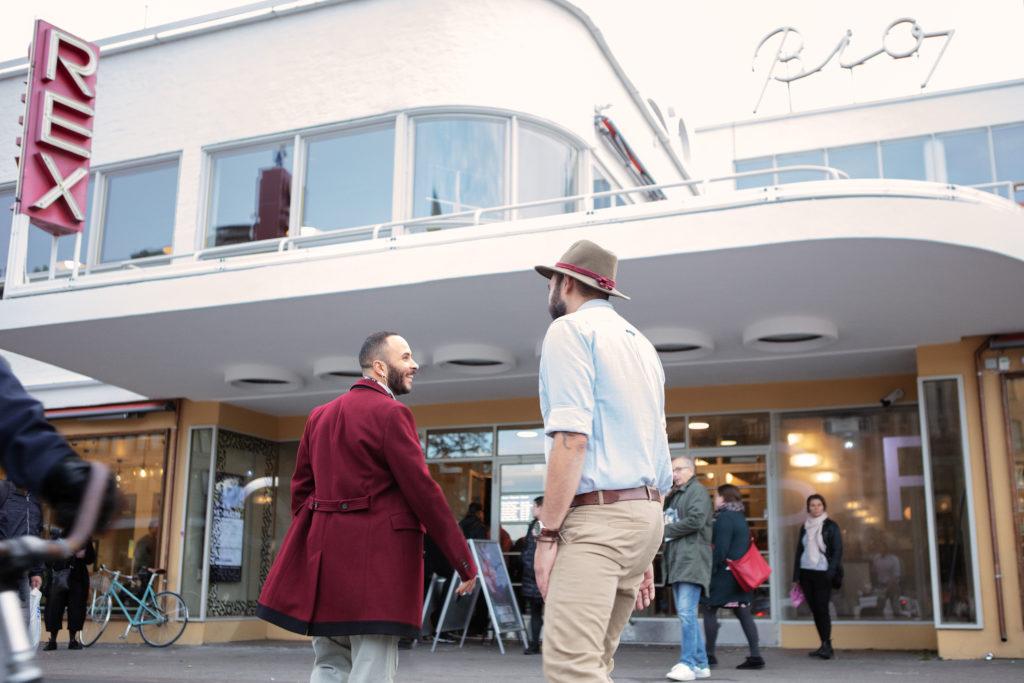 Founded in 1988, the Helsinki International Film Festival – Love & Anarchy has been held annually ever since. The aim of Finland's biggest film festival is to promote the artistry of filmmaking alongside inventive, controversial and visually stunning new films. The festival also seeks to screen films that would otherwise not be seen in Finnish theatres. LGBTQ+ themes have been represented at the Helsinki International Film Festival – Love & Anarchy since the beginning. "Every year we strive for a diverse programme with queer themes at the forefront in both film selection and events. The values of the association highlight diversity, inclusivity and social justice."
The programme for the 32nd HIFF – Love & Anarchy will be announced September 5th, 2019. The festival will be held September 19th to 29th, 2019. For more information
Sideways Festival 6.-8.6.2019 / Helsinki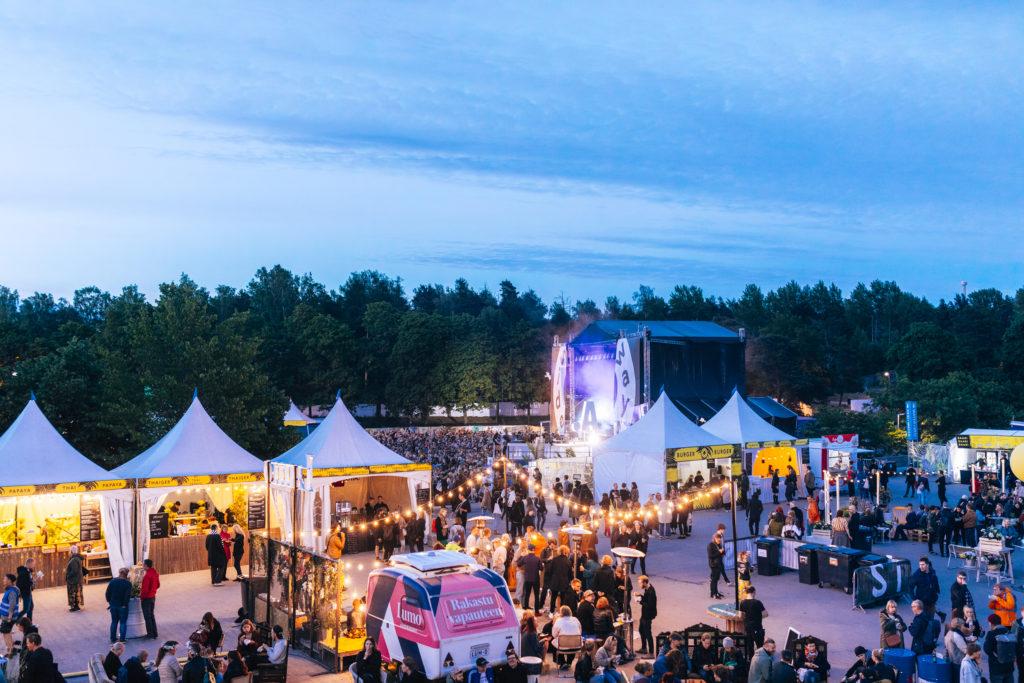 Picture by Sideways / Petri Anttila
Sideways festival is taking into account the diversity aspect both when it comes to the audience as well as performing artists. Sideways is featuring a line-up of the best national and international indie acts, paralleled by an elaborate range of exciting, mind-blowing and fun sideshows. Sideways Festival is a true haven of creativity and an absolute must-do for the music aficionado who loves to indulge in diverse food offerings, quality drinks and experiences that are not found everywhere else.
Turku Food & Wine Festival  25.-27.7.2019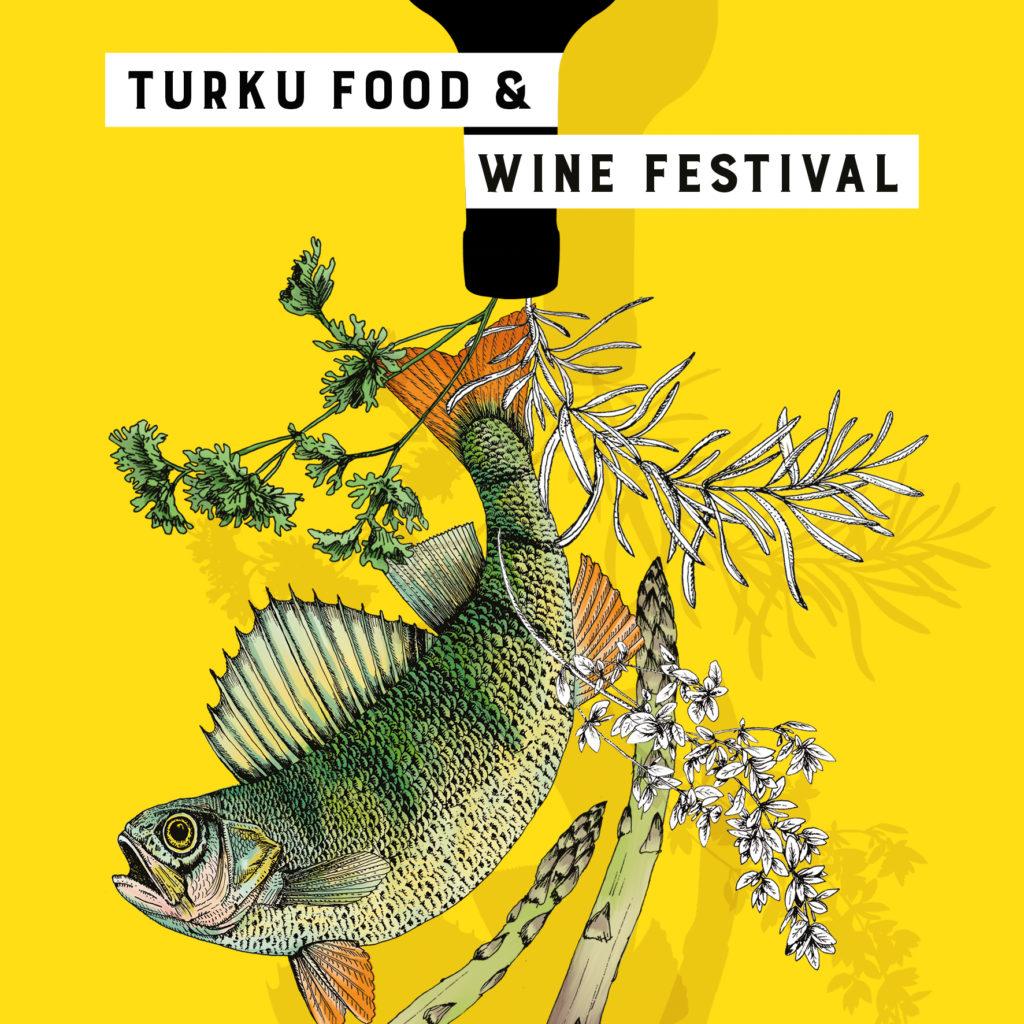 Turku Food & Wine Festival
brings together great chefs, organic wines, local breweries and craft cider on the beautiful shores of Aura River in Turku. Our aim is to make you enjoy great food and drinks in a relaxing atmosphere. Come join us with friends or loved ones, we take care the of rest. See you in July.
HOTELS, HOSTELS AND B&B
Hotel Klaus K / Helsinki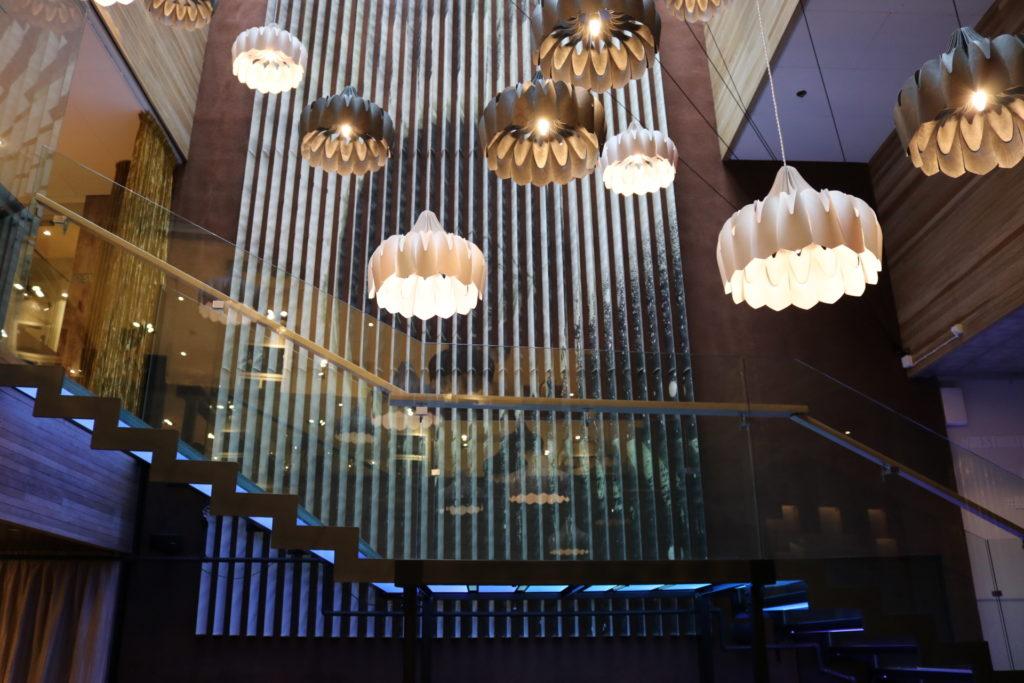 Located in the heart and center of Helsinki, Klaus K is the perfect modern style hotel, the first design hotel in Finland. Inspired by the national epic Kalevala – it's nature and dramatic design follows all the rooms and interior. The hotel has also a weekend package for Tom of Finland fans. You can see more pictures and lifeof2men experience from March 2018 here. Also the traveling gay couple Karl and Daan Coupleofmen visited Klaus K hotel in August 2018.
Hotel Helka / Helsinki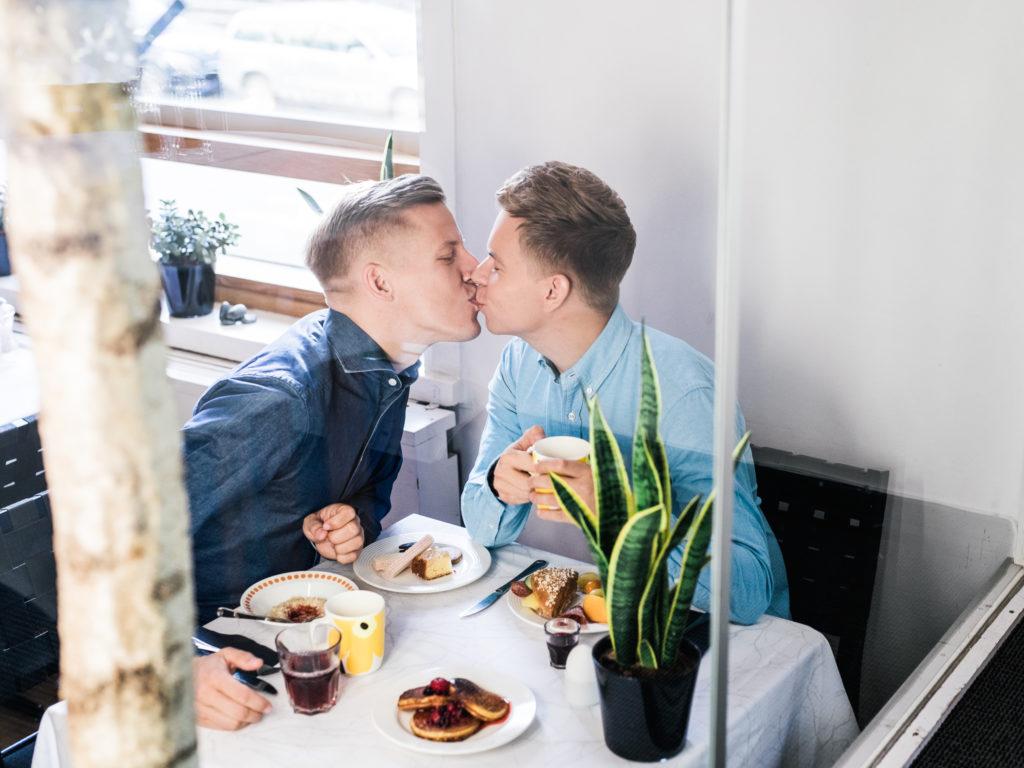 Hotel Helka is the hotel for responsibility, diversity and inclusion in Helsinki. During the last few years Helka has been a pioneer in Finland talking about these values and also making them visible through actions and communications. Helka has a long history but at the same time a very modern way of thinking and caring. Helka is building a better tomorrow.
Hotel Helka is located in downtown Helsinki. One of the most popular gay clubs Hercules is located next to the hotel and it is very easy to reach all the attractions of Helsinki from here.
Hostel Both / Helsinki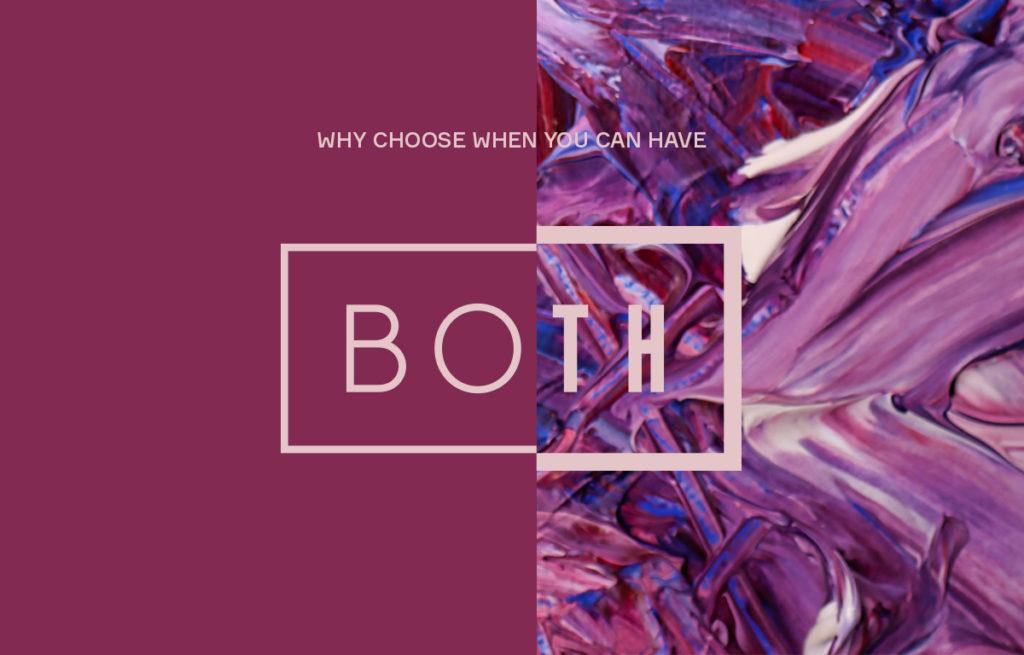 The world is not just black or white, nor either or. We believe in a world that is Both. Both is driven by our values of sustainability, tolerance, and multiculturalism. We are here to boost both good will and better understanding of one another. Our facilities and services are built using the same logic. When you choose Both, you can really have both. We offer private rooms (all with en suite bathrooms), which secure you a peaceful stay and a good night's sleep. For the socialites we offer cool shared spaces to have a relaxing chat with neighbors.
We are open from the 1st of June till the 1st of September.
Hostel Suomenlinna / Helsinki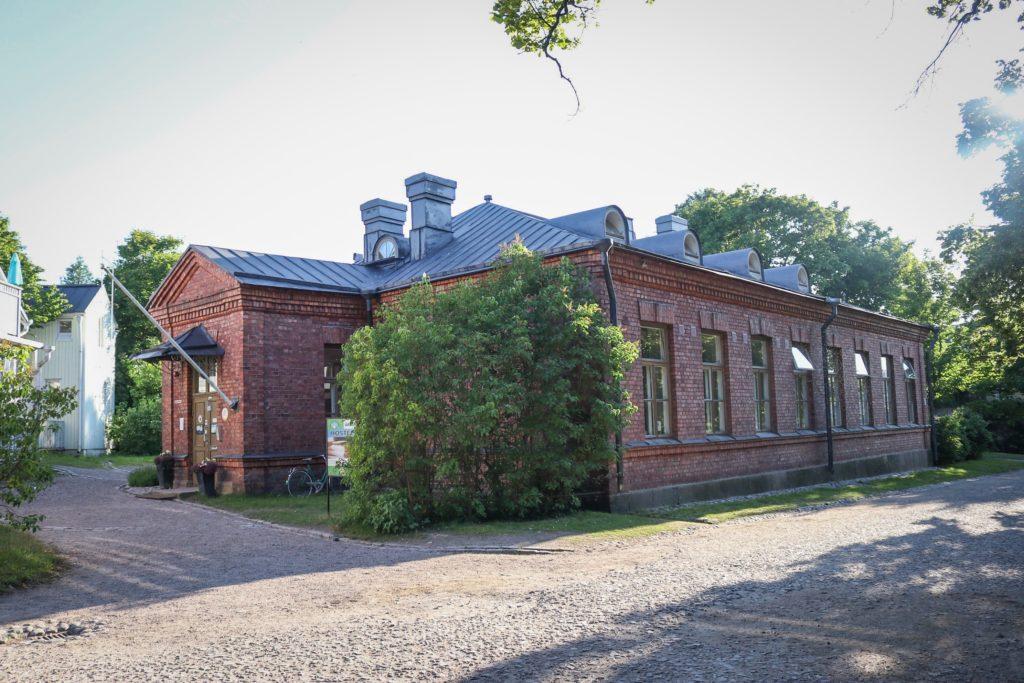 Hostel Suomenlinna is the hostel of the year 2018 located in a UNESCO world heritage site on the island of Suomenlinna. This hostel is an excellent choice if you want to experience the  Helsinki archipelago and yet  overnight just a 15min ferry ride from the Helsinki city center. The ferry starts from the market square in Helsinki. The island and the historical sea fortress are worth to experience.
Myö Hostel / Helsinki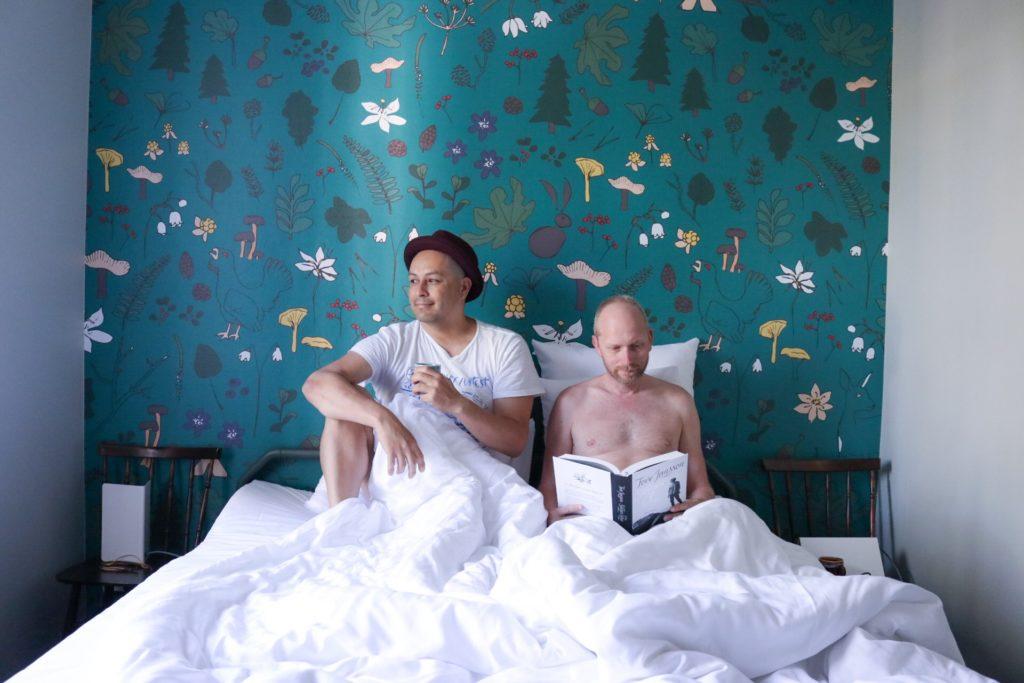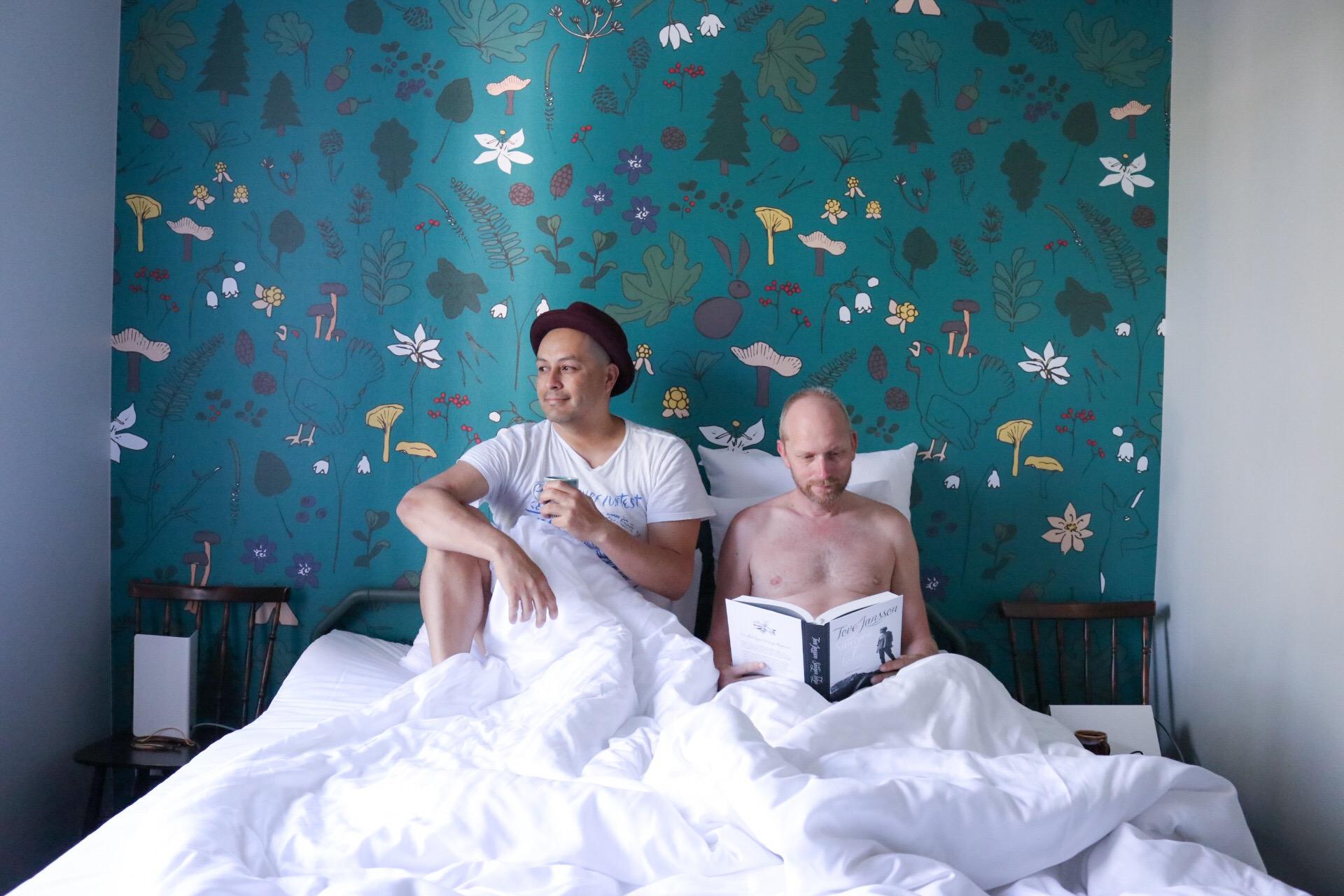 If you want to stay in a more communal environment and make a difference, Myö Hostel is your choice. This brand new hostel is just a few kilometres from Helsinki downtown. The hostel offers jobs for people with disabilities and in this way communicates about inclusivity and diversity. The hostel wants to play it fair.
Hotel Krapi / Helsinki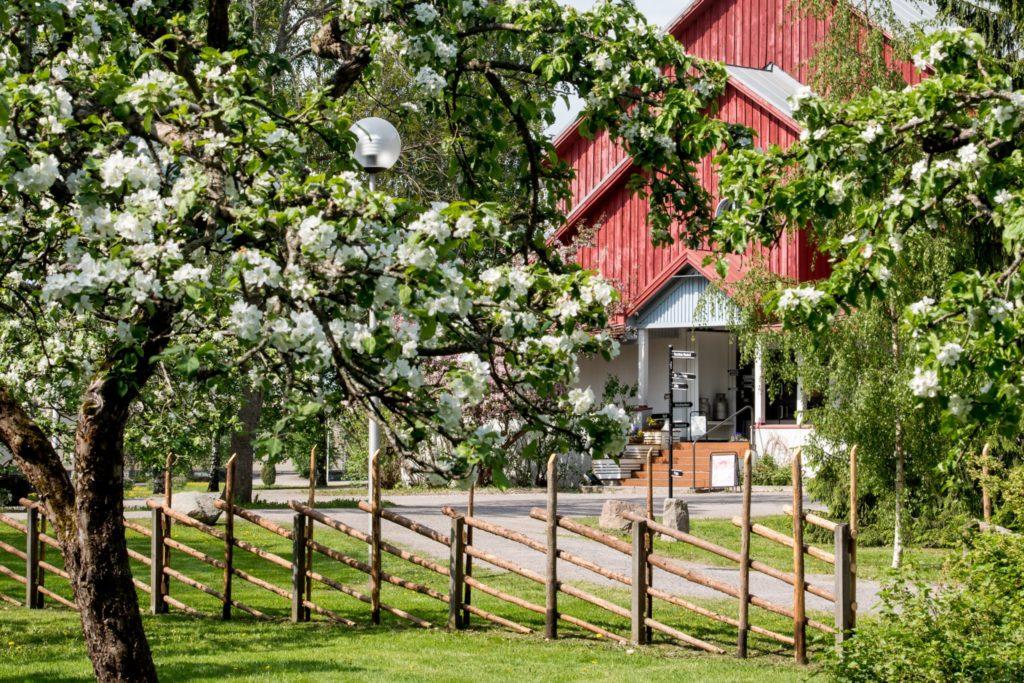 Krapi is a mini resort located only 15 minutes away from Helsinki airport in a countryside location offering a perfect get-away from your everyday routines & beautiful  surroundings to your wedding.
Hotel Krapi's peaceful setting and many cultural attractions in the Lake Tuusula area make it the perfect place for vacationing couples. The hotel's staff is friendly and helpful aiming to make your stay as comfortable as possible.
Experience something new, eat delicious food, escape from routines and enjoy the lovely company of the loved ones. What else do you need?
Dream Hostel and Hotel / Tampere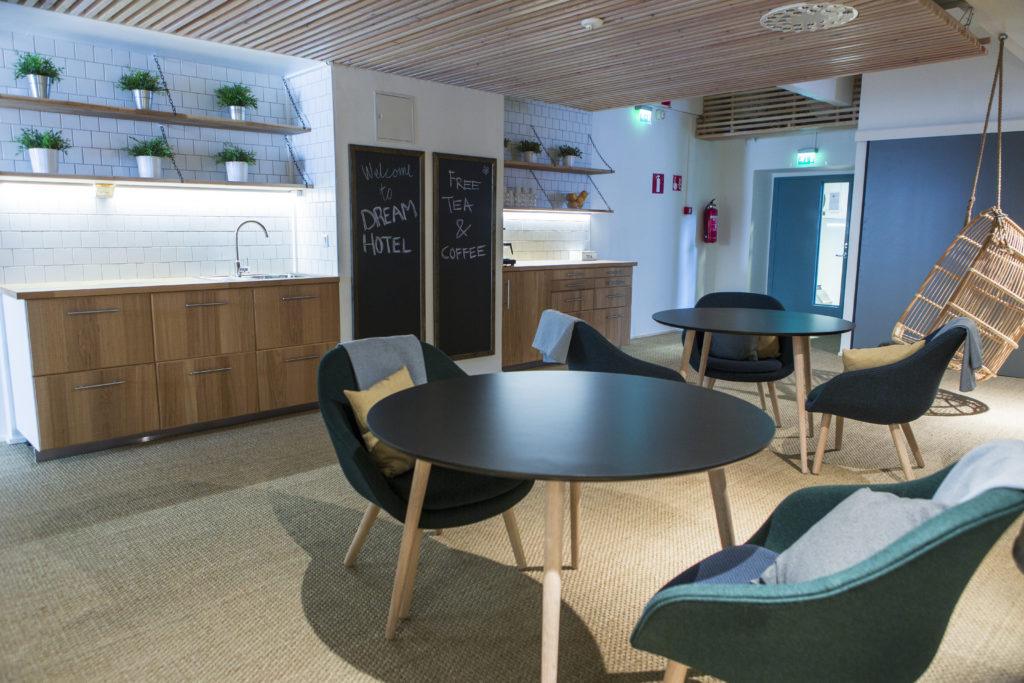 Affordable design hostel and hotel in Tampere. This quite new hostel is right in the city centre but on a quiet side street. The style is Scandinavian and industrial since the hostel is in an old industrial building, which used to be among other things a pharmaceutical production facility. Owned and operated by Ville and Eveliina Virkki, their life's work has been praised by the prestigious British newspaper The Guardian.
Tahlo Hillhouse / Lakeland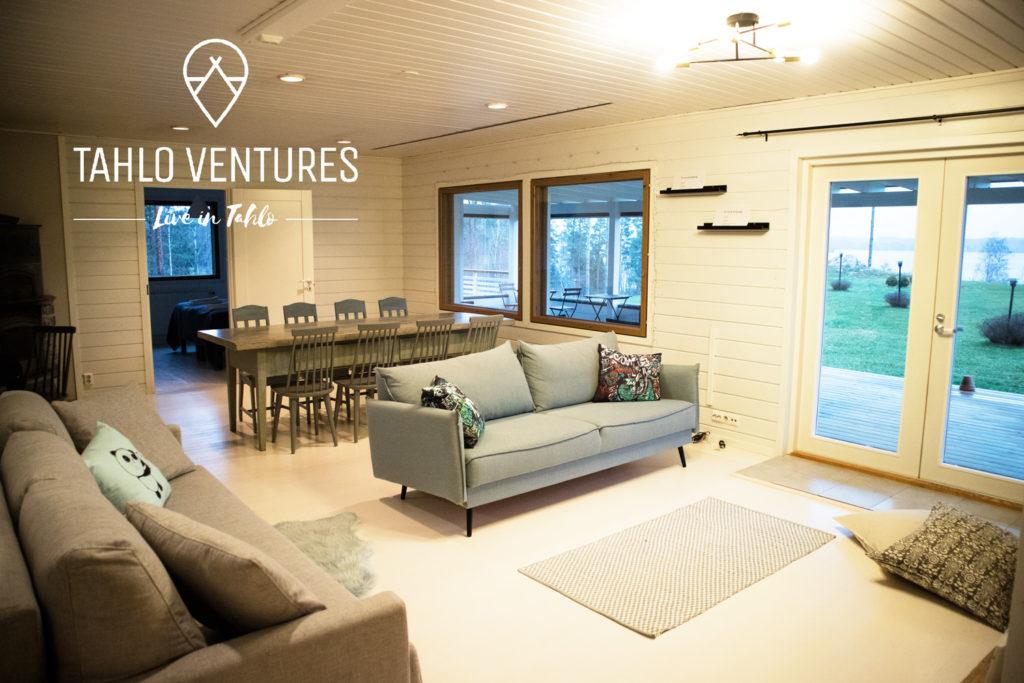 Tahlo Hillhouse and Underhill Beach & Sauna is an exciting and new project in Tampere area welcoming LGBTQ customers. Tahlo Ventures offers accommodation, adventures and presence to people around the world in Ylöjärvi by the Näsijärvi lake. #liveintahlo
B&B Pinus / Lakeland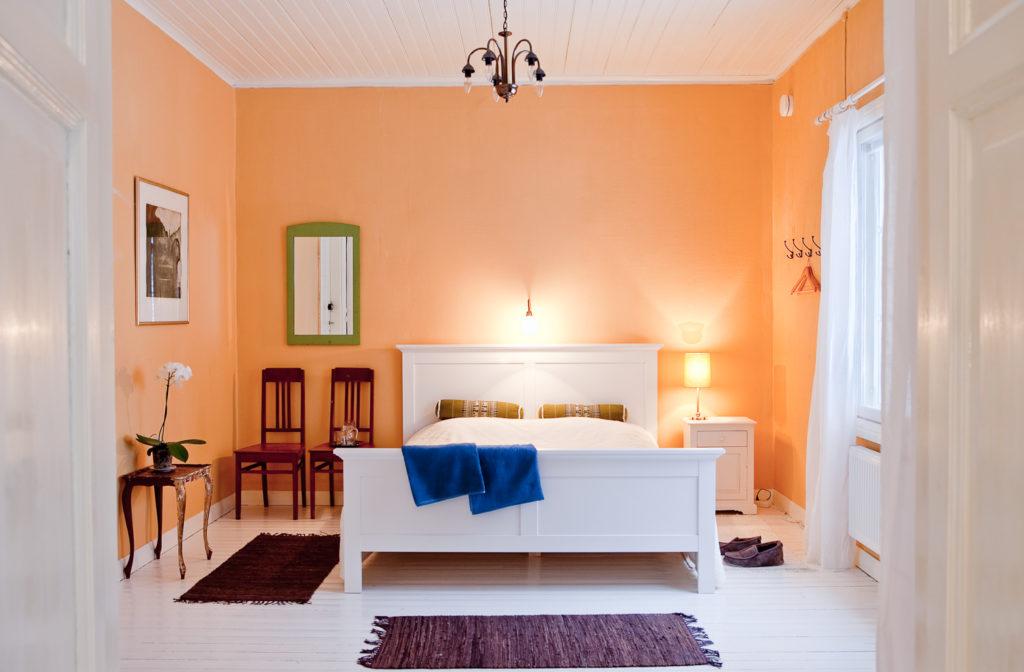 B&B Pinus is a small, peaceful and cozy bed and breakfast style accommodation in Mäntyharju, in the middle of Lakeland area. Pinus is located close to the Mäntyharju village and just 1km from the railway station. You can enjoy art in the famous Salmela art center which is nearby and go hiking in the Repovesi national park. This is our first We Speak Gay Community member in the lakeland area and is welcoming to LGBTQ customers.
Kaidan Kiho Villas / Lakeland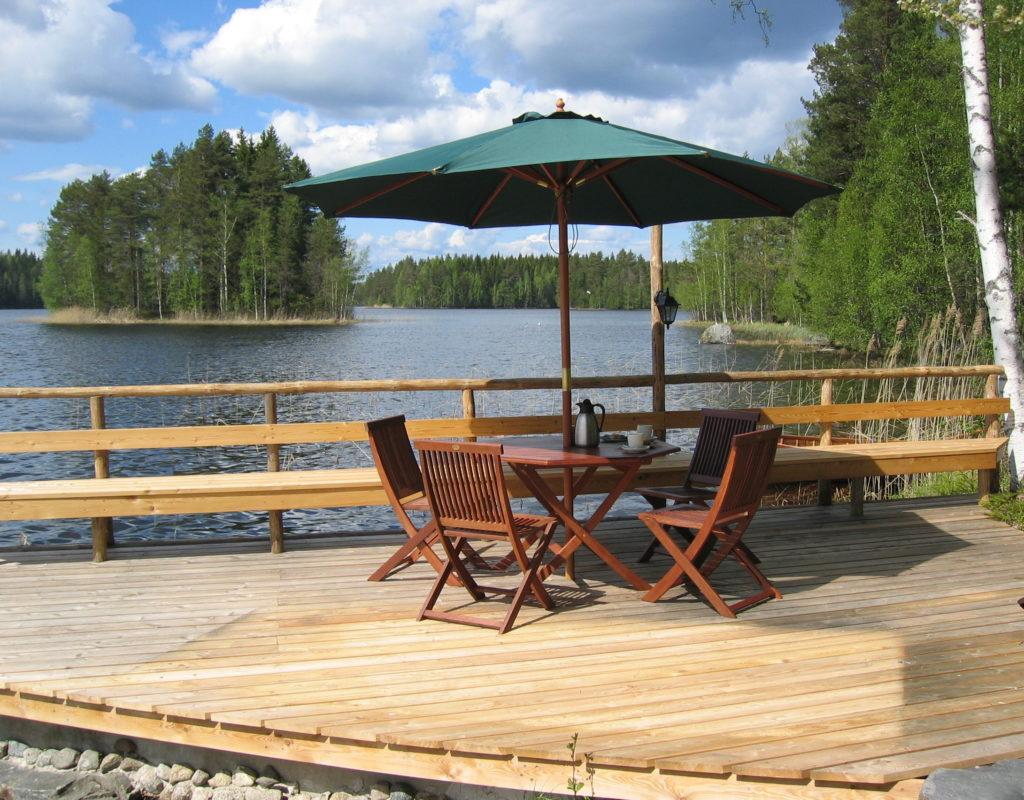 Enjoy the Kaidan Kiho Villas in the Lakeland area in Mikkeli. These eco-friendly and gay-friendly holiday homes offer luxury in the beautiful Finnish countryside. As additional service, we offer the famous smoke sauna at Kaidan Kunkku, which can be used until early in the mornings. An amazing experience. Another option for accommodation is B&B Tuukkalan tila that offers rooms in an apartment around the year. During the summer it is also possible to overnight in  cozy granaries. Very Finnish and very romantic.
Hotel Kalevala / Lakeland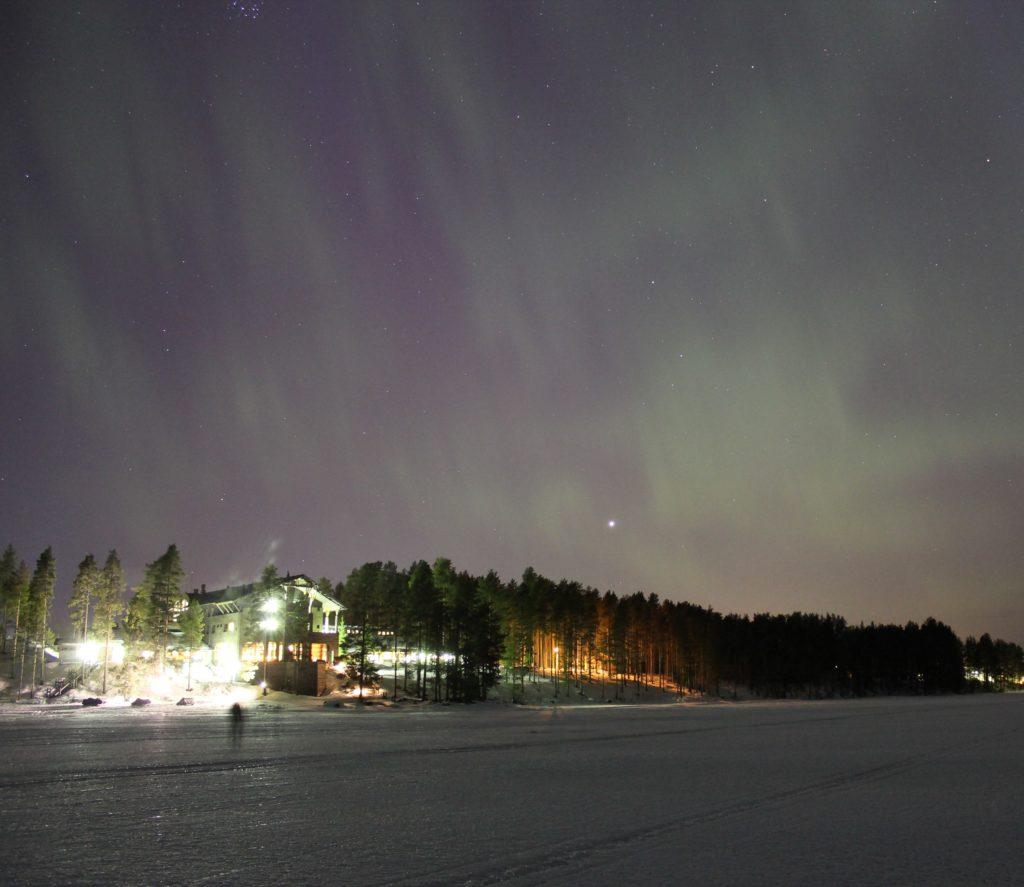 Welcome to Kuhmo, a small town in north east Finland. Surrounded by ancient forests and crystal clear lakes, this is a winter wonderland nestled in some of the deepest snow in Finland. With nothing but unspoilt nature as far as the eye can see, Kuhmo is perfect for wilderness and activity adventures. Hotel Kalevala provides a unique experience from beginning to end for any holiday. As soon as you arrive you are invited into a mythical world and the adventures of the Wild Taiga.
Read also more about out Rainbow Winter Week experience.
Ylläs Lodge67°N / Lapland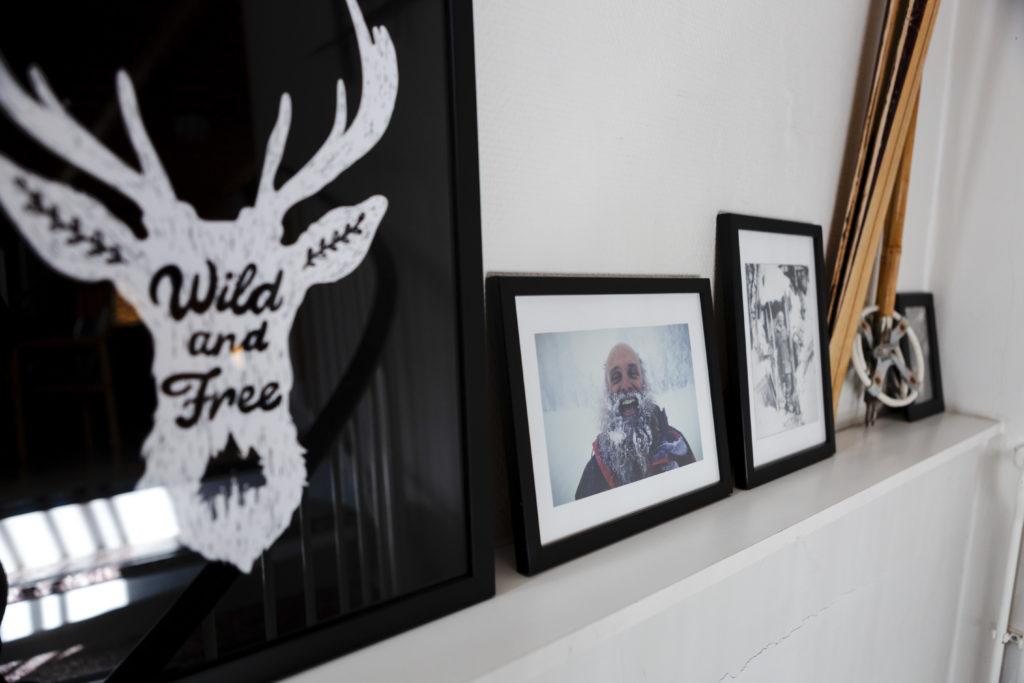 Small and privately-owned Lodge67°N is situated in the heart of Äkäslompolo village, Lapland. Nestled in a valley surrounded by 7 fells, the village of Äkäslompolo is home to 600 residents 200km north of the Arctic Circle. Located on the doorstep of the Pallas-Yllästunturi National Park, Finland's third largest national park, Äkäslompolo is enveloped by breath-taking scenery and is the perfect setting for Arctic adventure and magical atmosphere.
Lodge 67°N attracts travellers who avoid big hotels, appreciating high quality and comfort. The fact, that there are only seven rooms, one suite and one three-bedroom apartment at the Lodge, provides very cozy and private experience away from everything noisy. The Lodgeis perfect for those seeking for nature, serenity and calming atmosphere all under the same roof.The Logde is designed and decorated with thought and love. Details do matter.
The overall vibe at the Lodge isrelaxed and informal. The staff is ready to go the extra mile to make guests feel right at a home. It is our goal, that all our guests will feel safe and comfortable, when staying at the Lodge.
Mummola Travels / Lapland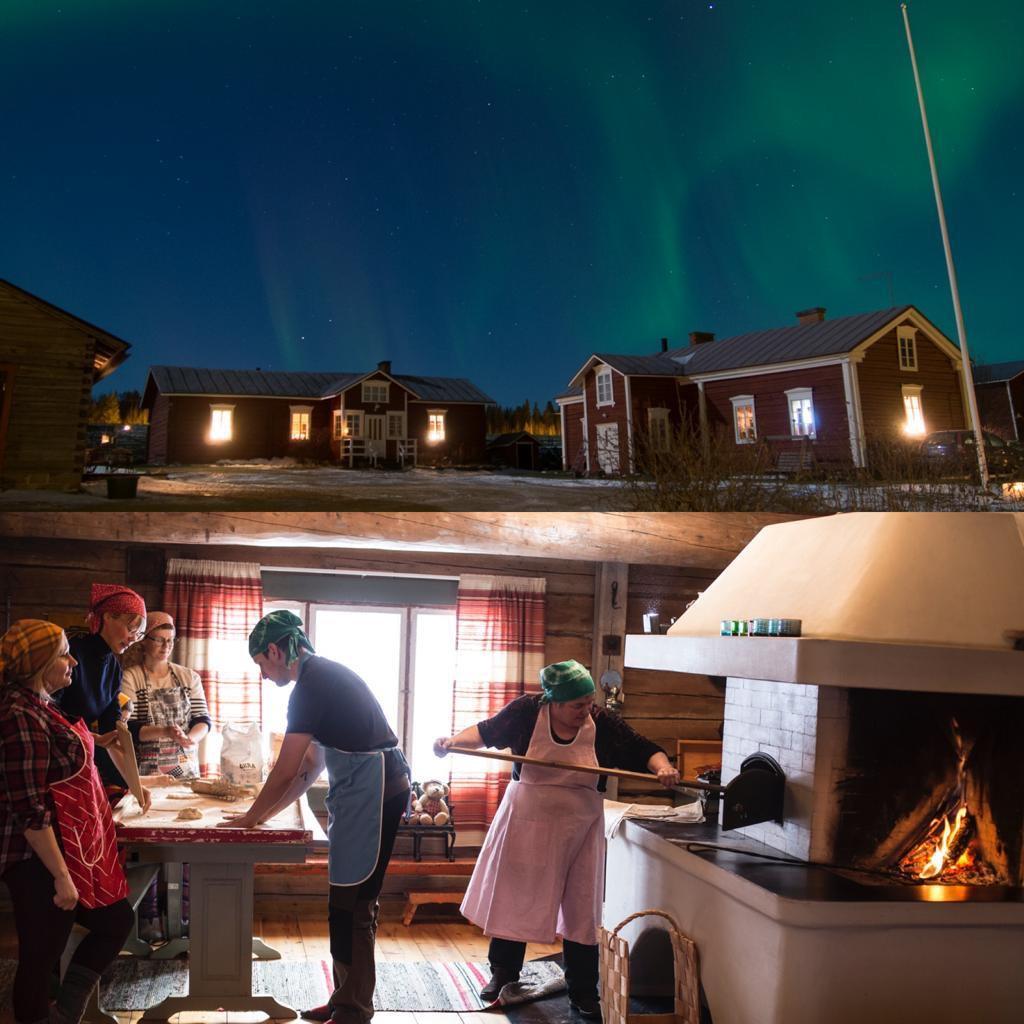 MUMMOLA is a Finnish word for granny's place. MUMMOLA TRAVELS is a home of a young family that lives closely together with three generations on a Lappish farm. We offer full day and night all inclusive experience to get familiar with Finnish culture, seasonal activities, nature, food and traditional handicrafts with a Lappish twist!
" We would like our guests to experience Lapland like they were our friends visiting our family. " We are open all year round and welcome the guests with the best that every season has to offer combined with local events, seasonal activities and festive traditions.
Live like a local and join us on our everyday life 130 km North from the Arctic Circle! Great option for families with small kids! Check out also our Bed & Breakfast availabilities.
Aurora Holidays / Lapland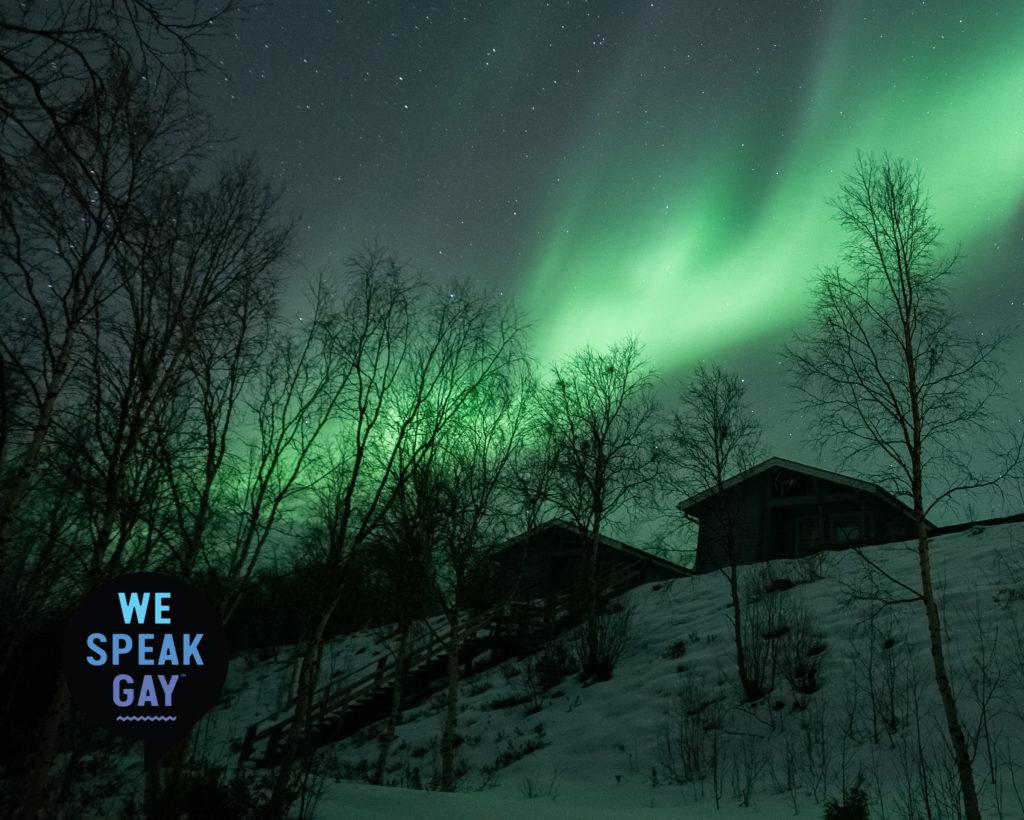 Aurora Holidays resort is the first We Speak Gay member in Lapland, in the most northern part of Finland. If you dream of experiencing the Northern Lights visit Aurora Holidays between September and April and they will do their best to make that dream a reality. The location of Aurora Holidays in Utsjoki, 450km North of the Arctic Circle, is ideal to chase the Aurora Borealis.
7 Fells Hostel / Lapland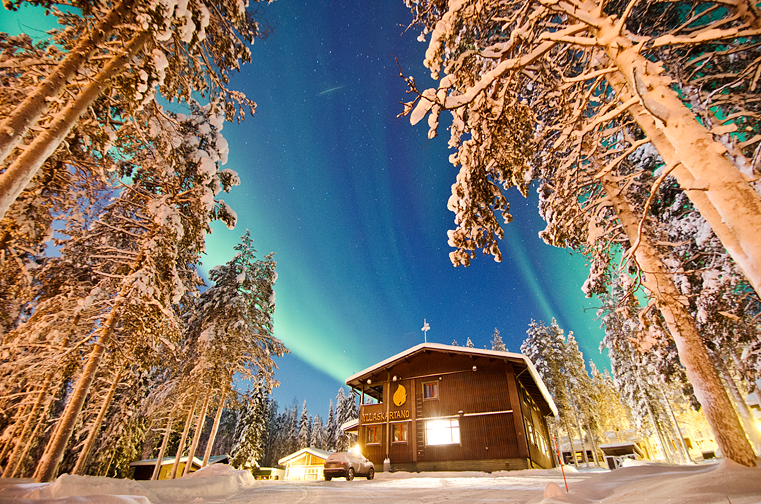 7 Fells Hostel is a cozy backpacker hostel in Ylläs. Ylläs is located close to the Swedish border in western Lapland. The Ylläs ski resort is nearby with all its services. This hostel is gay-friendly, eco-friendly and pet-friendly.  You will enjoy a its relaxed atmosphere in the Finnish Lapland.
Arctic Land Adventure / Lapland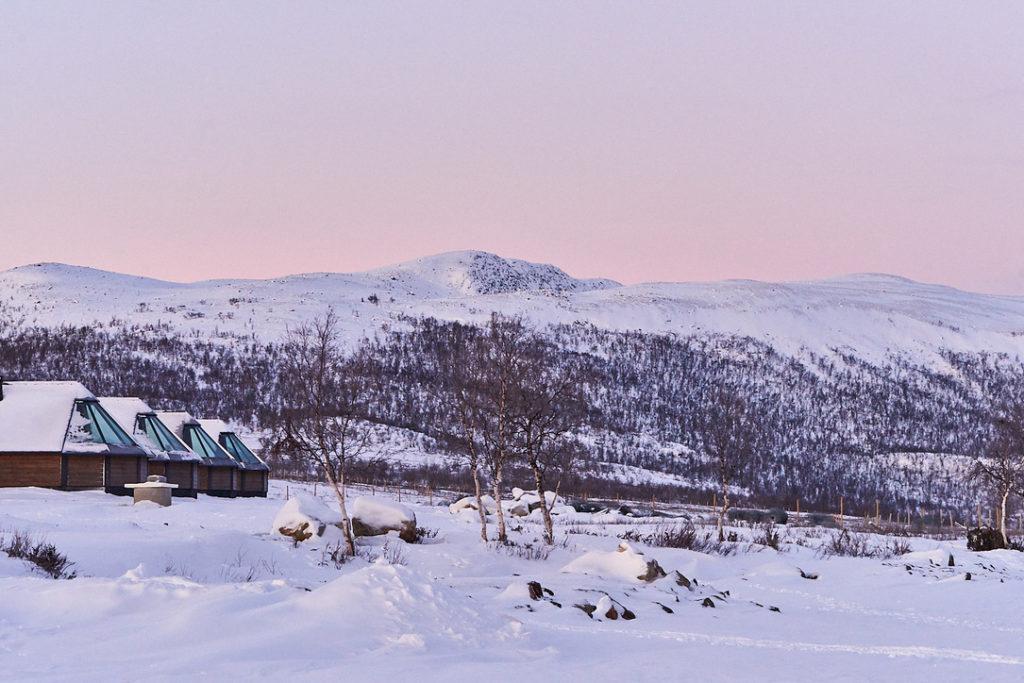 Traditional Sámi Reindeer Ranch offers luxury accommodation in Glass Igloos combined with 'live like a local'. Reindeer Ranch visit and traditional Lappish food experience featuring local reindeer, fish and berries. Arctic Land Adventure's experience packages are designed to give the guests a glimpse to the reindeer herder's life, offer an opportunity to be part of the nature and wildlife, to hunt the Northern Lights during the dark winter nights or just to relax in the Sauna and
outdoor jacuzzi by the lakeside under the Arctic sky. Located at Kilpisjärvi, in the Northwesternmost corner of Finland, Arctic Land Adventure offers the guests an unforgettable combination of nature, silence and luxury.
Arctic Travel Boutique

We are Full Service Incoming Travel Agency operating in whole Finland – specialized in theme & tailored  tours for FITs and groups – as well as for LGBTQ customers. Design, Art and Architecture are common topics in our tours, not forgetting Culinary pleasures. Our Honeymoon packages include highlights of Finland and Hidden Secrets.
RESTAURANTS AND CAFÉS
Laanilan Kievari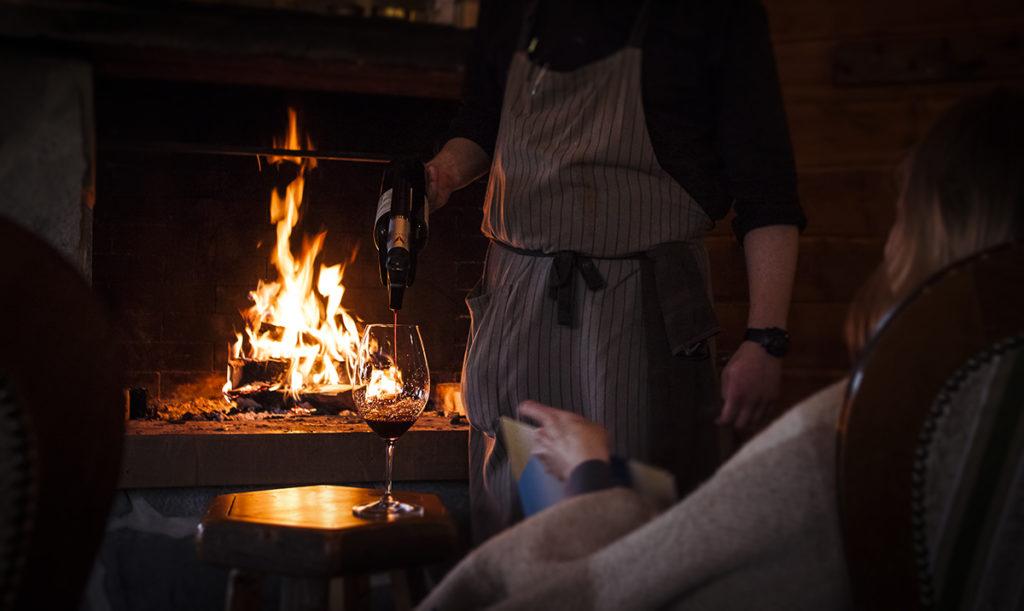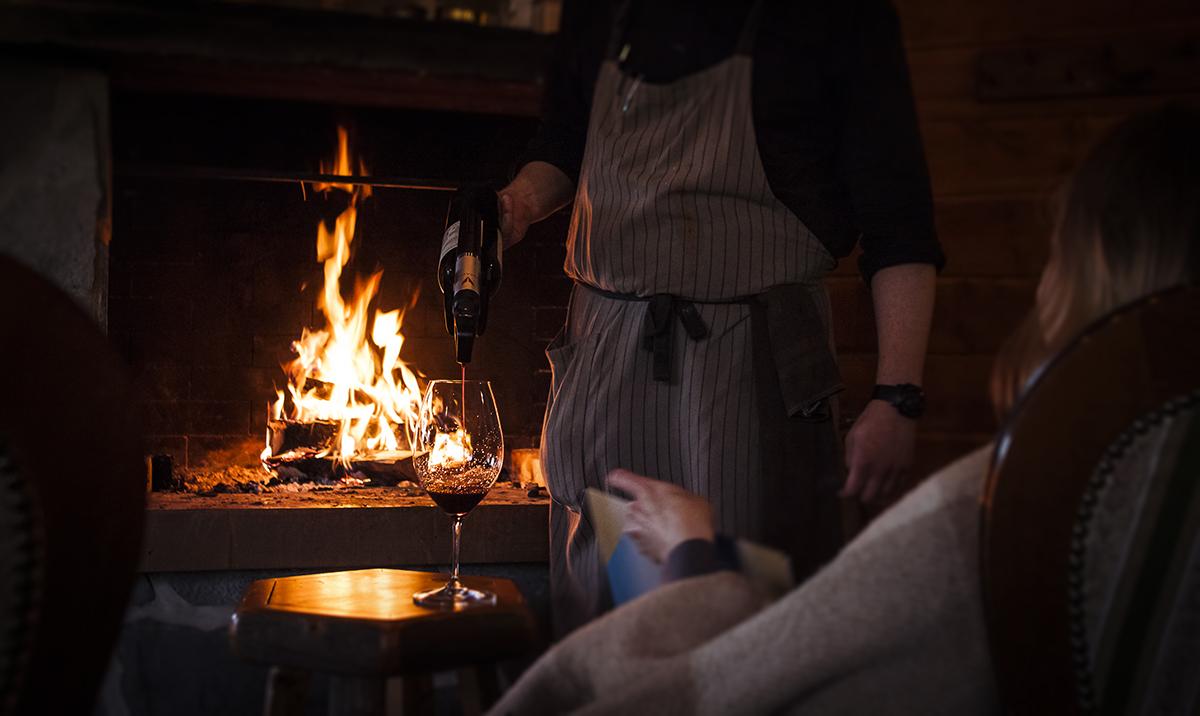 It's not about filling our stomachs but eating and enjoying pure and fresh ingredients together. That's the philosophy at Laanilan Kievari. The food is of course playing an essential role in that. A lot of our ingredients have been harvested from our own yard or the local forests. It is very important for us to produce as much as we can ourselves. Our food is supported by quality wines and local beers.
More and more people are not realizing what and even when they are eating. We want people to stop and enjoy their life. A well thought and produced meal in a care free environment is the key to that.
So welcome to Laanilan Kievari, an experience to remember!
Restaurant Kuori Food and Wine / Turku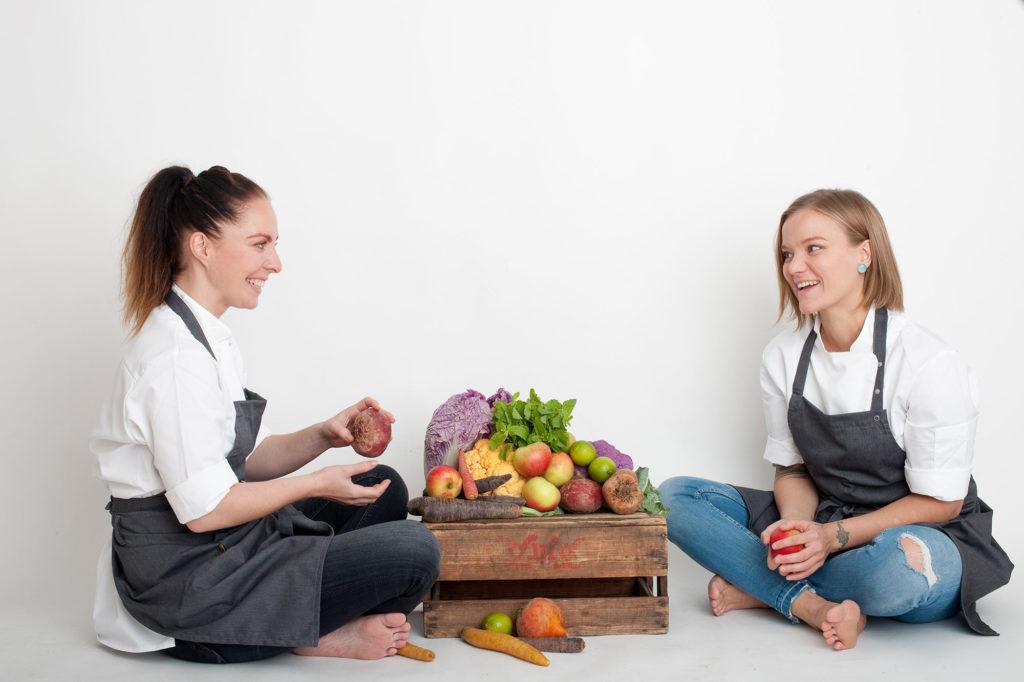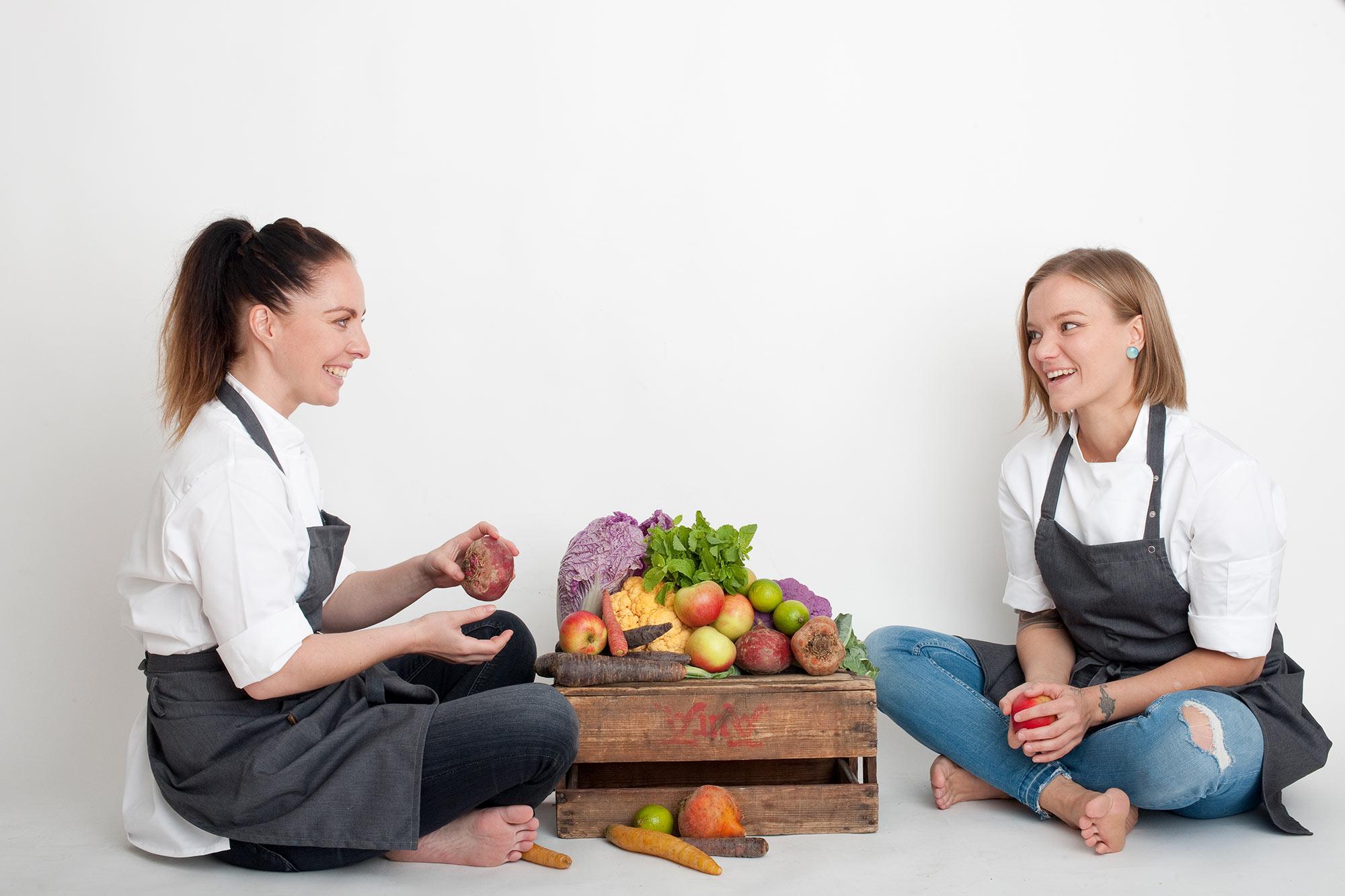 The Restaurant Kuori is a dream come true for Marjaana and Katariina, two women from Turku. Kuori serves vegetarian and vegan food with a flavor from Asia, Middle East and Northern Africa. The ingredients are high quality and locally produced. The food is made with love and it also pleases the eye. All the customers are warmly welcome.
Restaurant Smör / Turku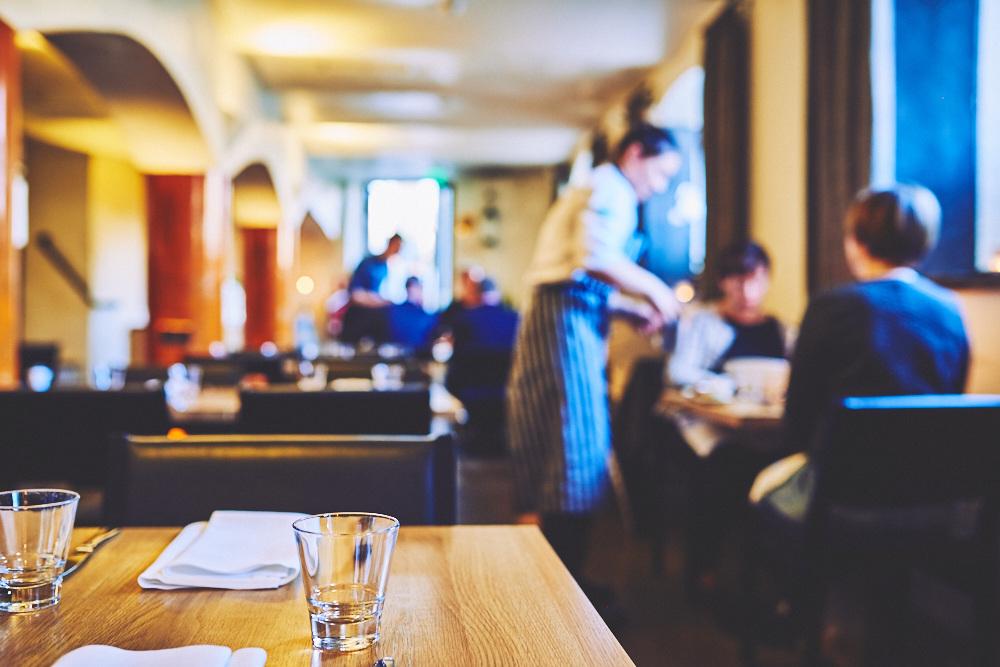 Restaurant Smör is an ambassadors of local food, master of Nordic cuisine. At Restaurant Smör, we draw inspiration from the seasonal and fresh local produce, so we update our menu every eight weeks. Smör is located in the heart of Turku, by the Aura river. It is part of the Voiveljet company.
Restaurant Panini / Turku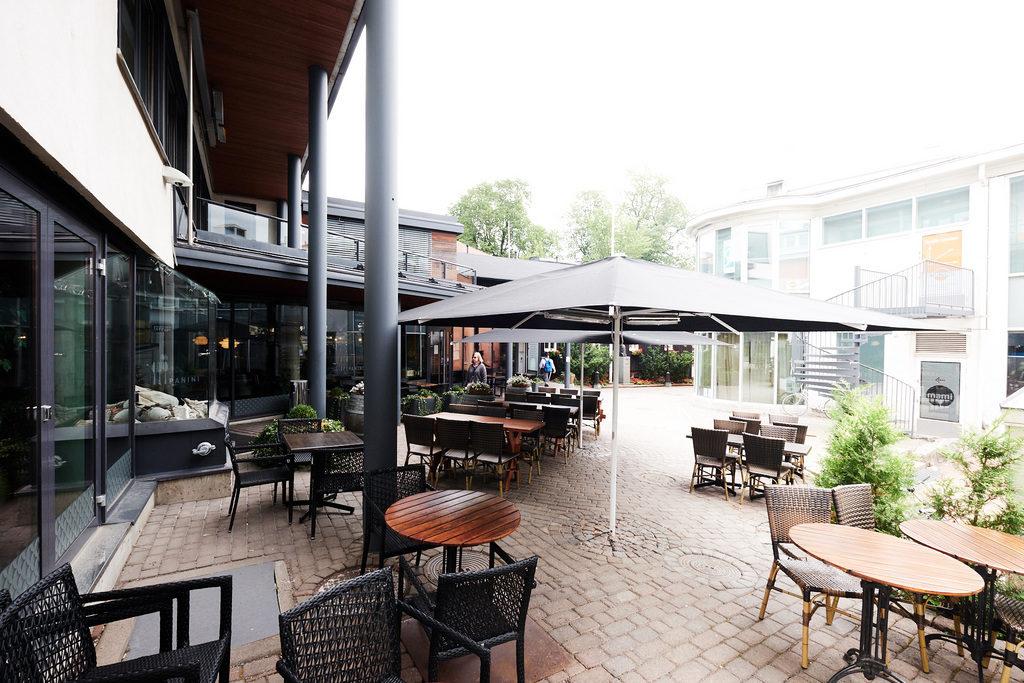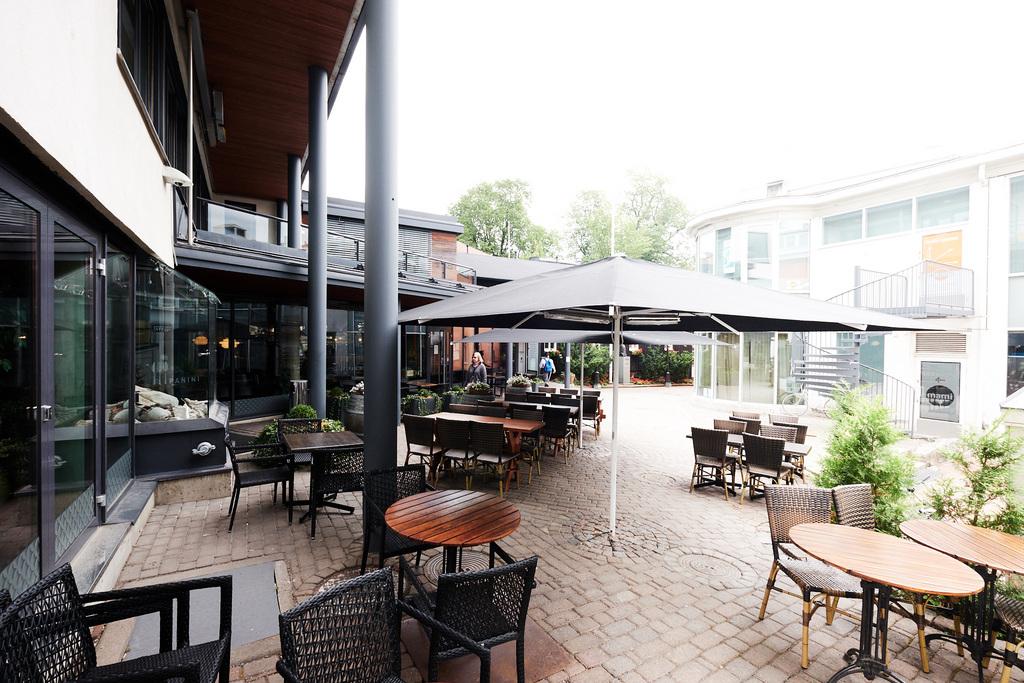 Restaurant Panini is a classic in Turku. The Italian style restaurant has been in the forefront building the image of Turku as the Food Capital of Finland. Panini is like the mamma Italia, always making you feel welcome.
Restaurant E. Ekblom / Turku

Restaurant E. Ekblom has a weekly changing menu for the modern taste with a local twist. The restaurant is located in a historical building built by watchmaker Elias Ekblom in the middle of the19th century.
Restaurant Bruukki / Turku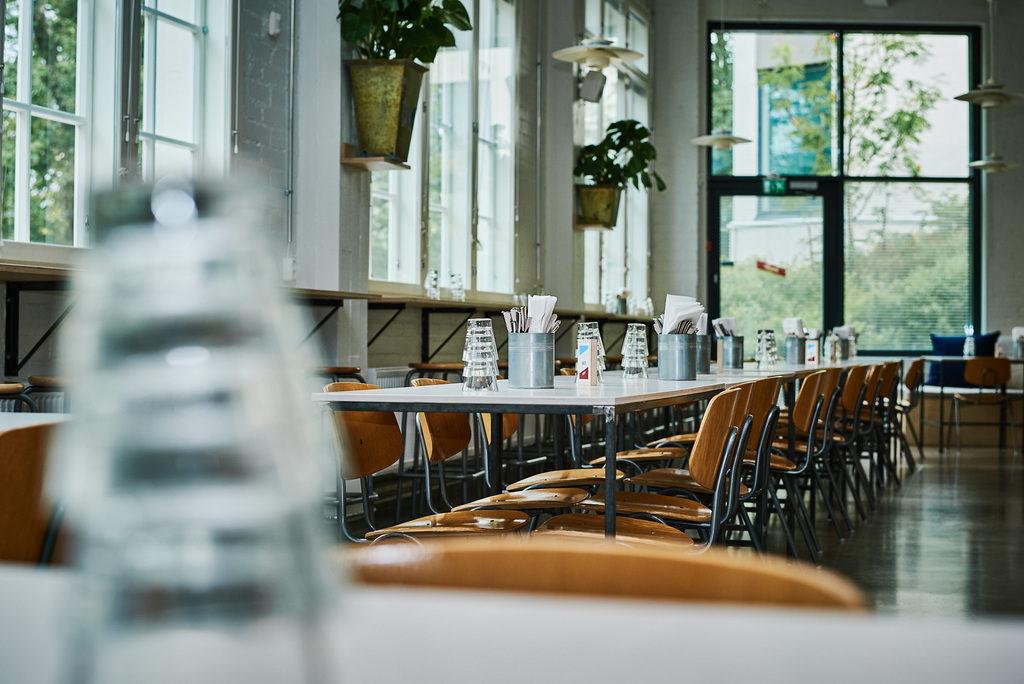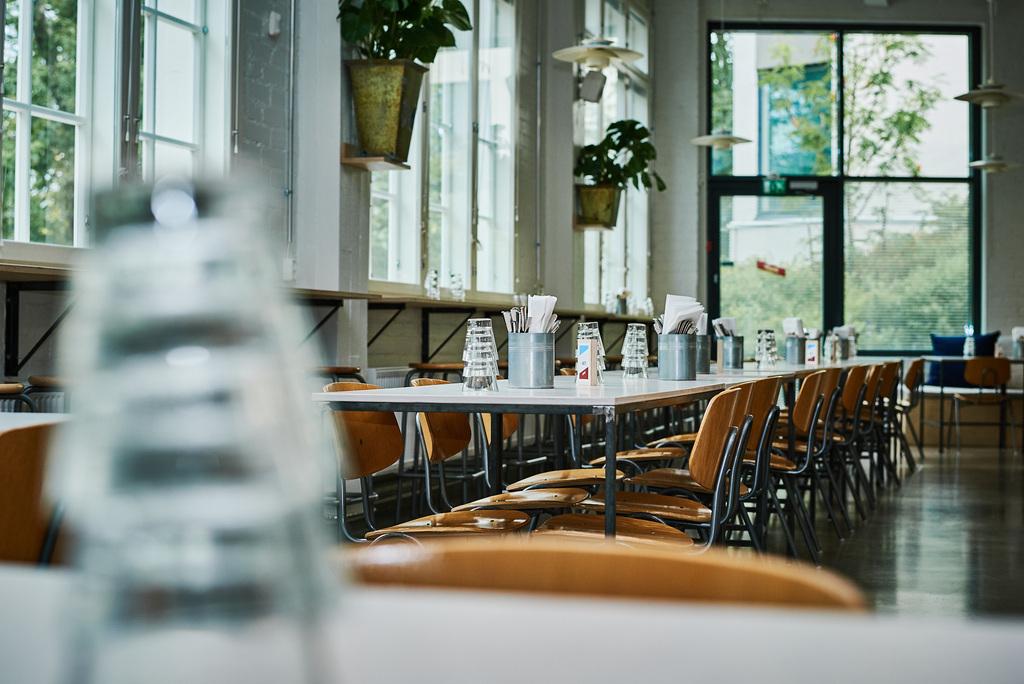 Like most of the restaurants in Turku also restaurant Bruukki is located by the river Aura, next to the bridge Tuomaansilta. In this industrial and casual atmosphere you can have a delicious lunch on weekdays. You can also get something extra from the Bruukki Shop to take home with you.
Restaurant Göran / Turku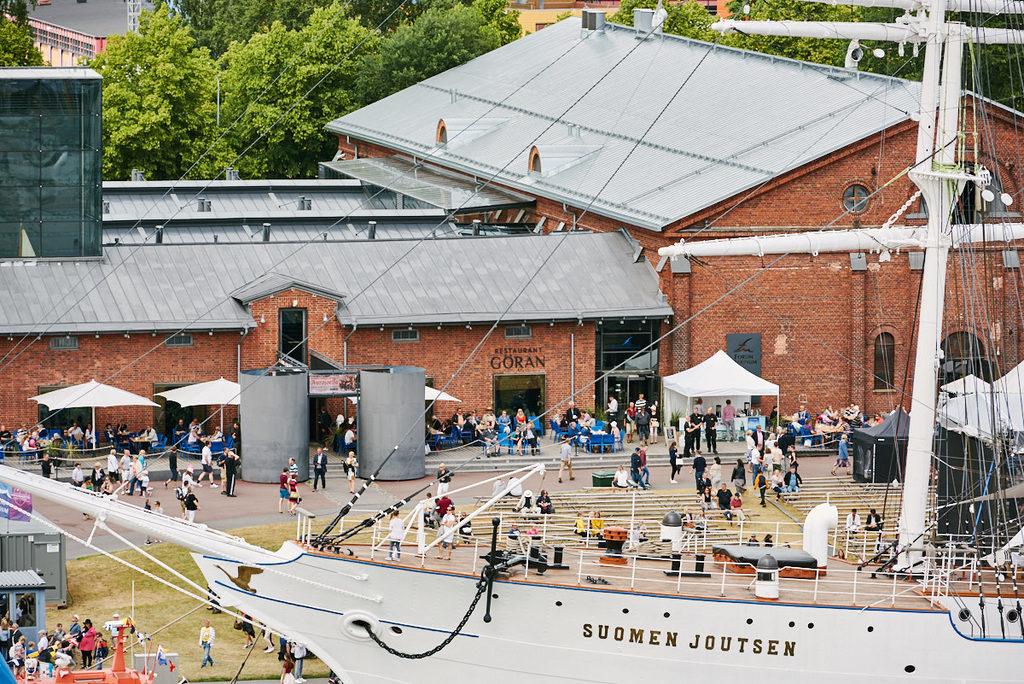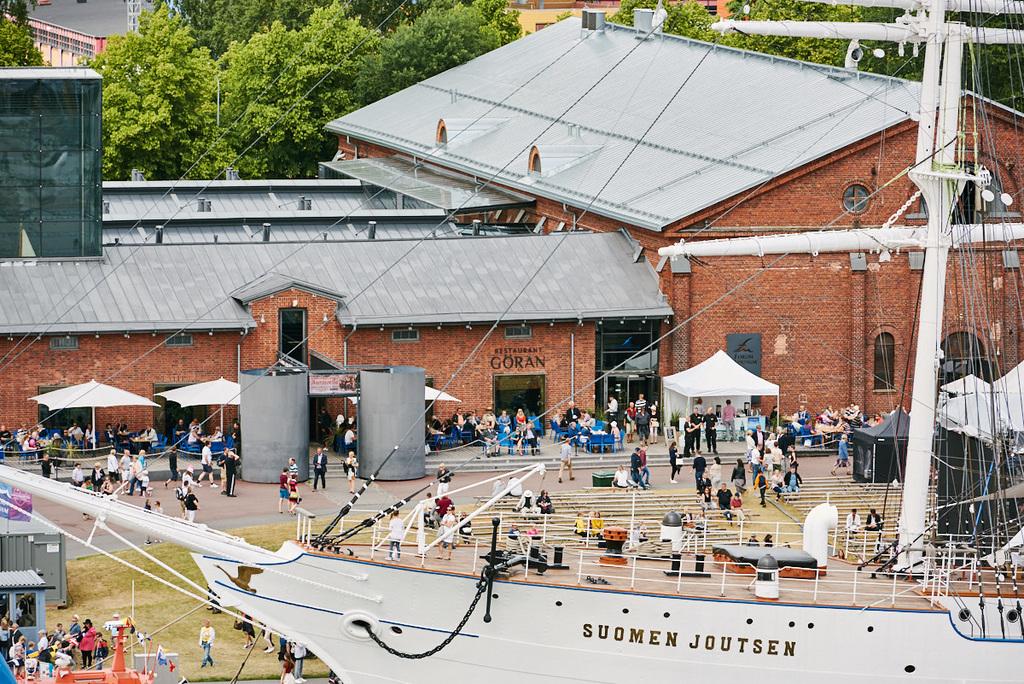 The marine theme restaurant Göran is situated close to the Turku harbour and Turku Castle. On weekdays you can enjoy lunch from a buffet inspired by the Turku archipelago and newly baked bread from the Voiveljet bakery.
Roots Kitchen Turku and Helsinki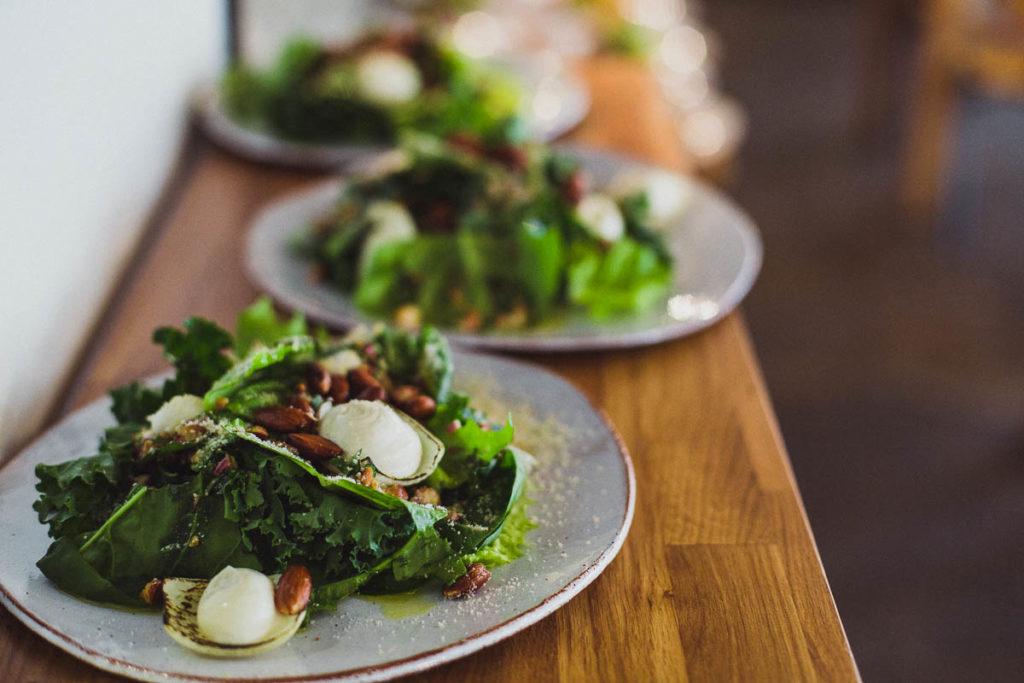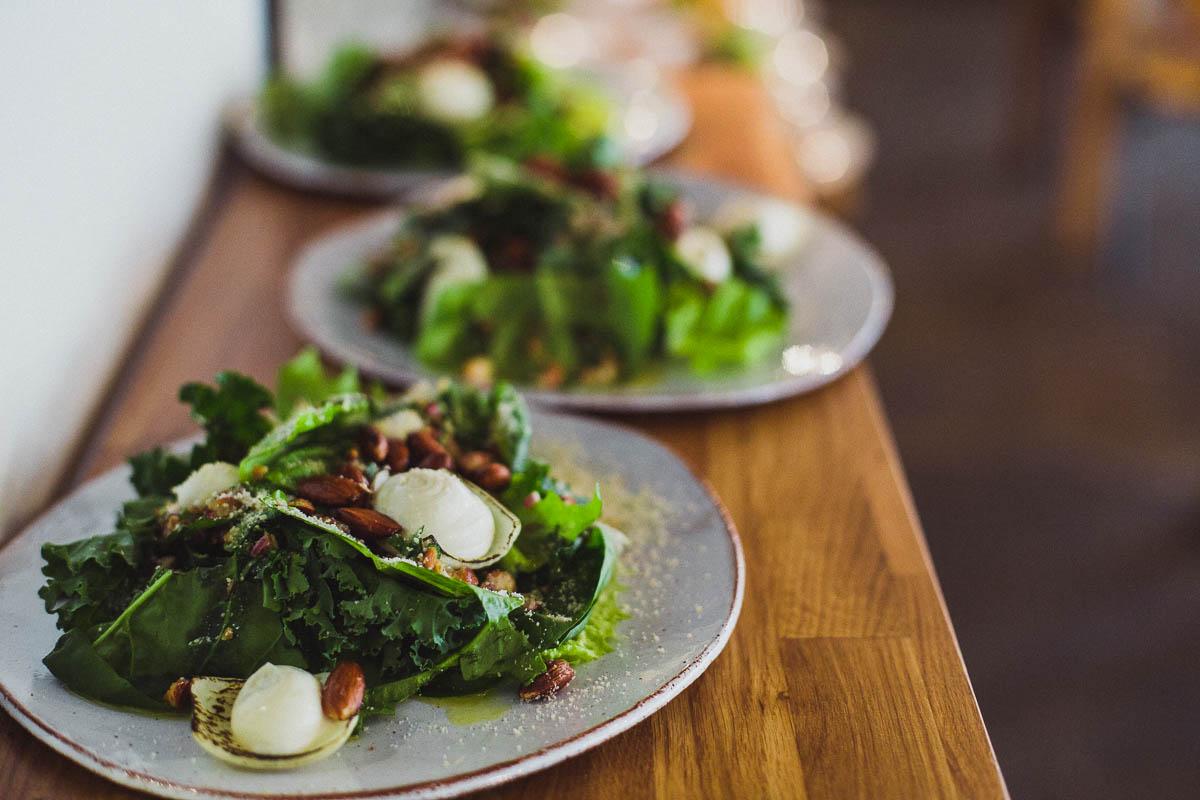 Roots Kitchen has two restaurants, one in Turku and one in Helsinki. Both restaurants are situated in market halls, in historical buildings. The Turku Market Hall was opened in 1896 and the Hakaniemi Market Hall in Helsinki was opened in 1914. Roots kitchen serves colorful and versatile vegetarian food. There is also a vegan menu available.
Cafe Damascus / Helsinki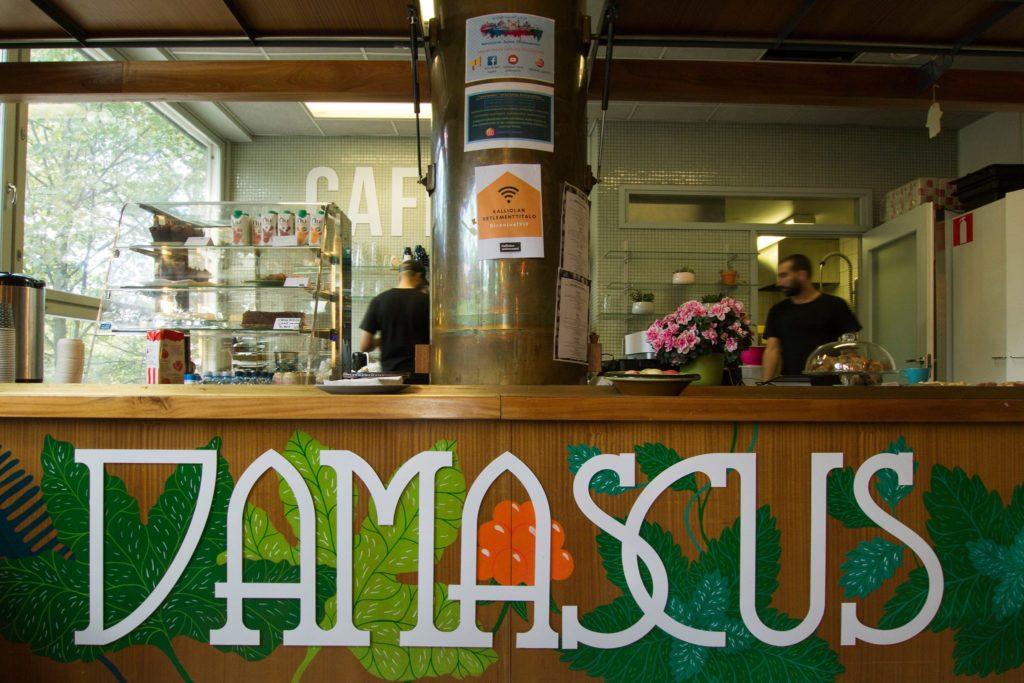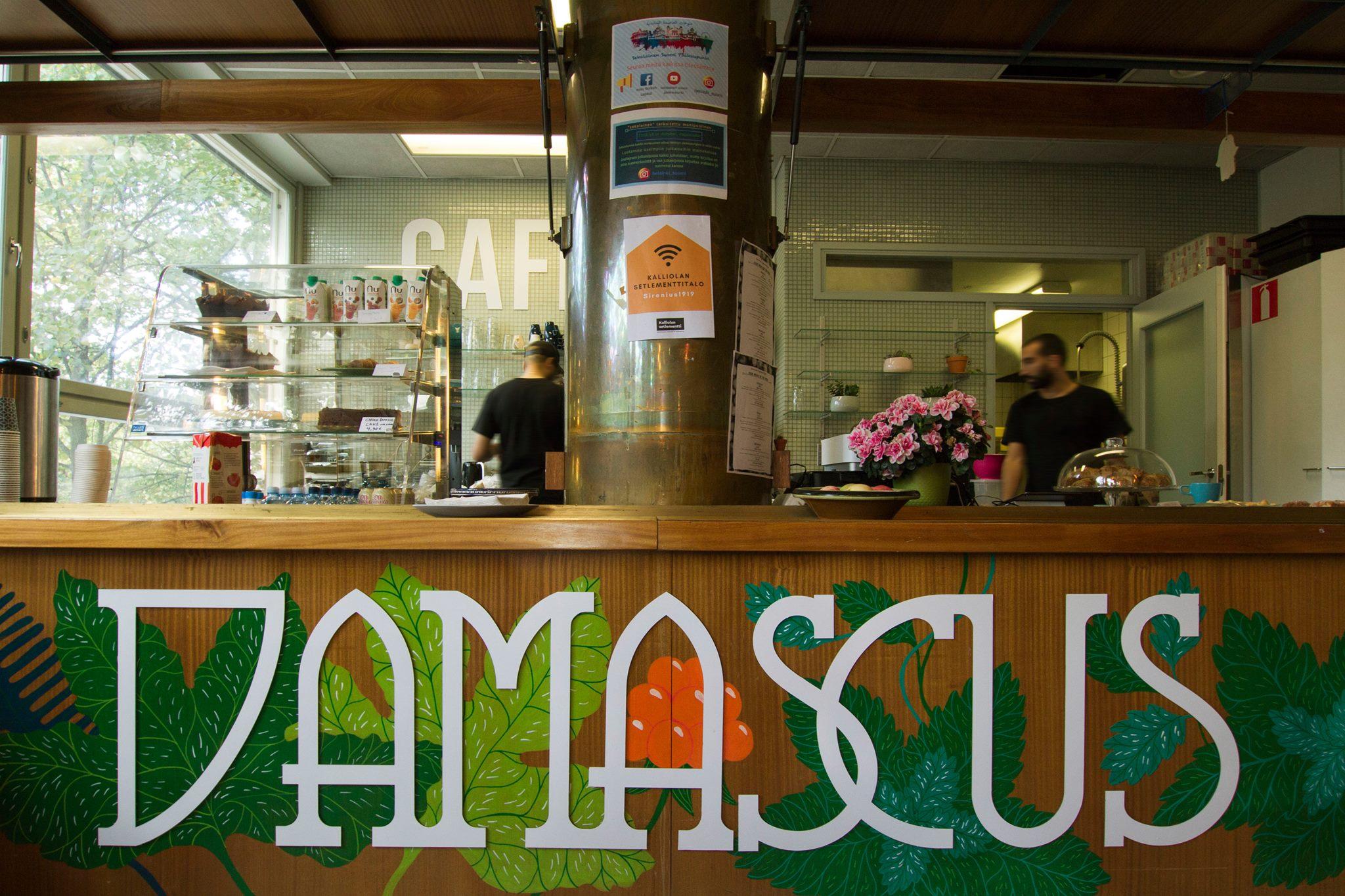 "Home is where we are together" is a concept that Cafe Damascus is built on. The idea was a result of Syrian-Finnish encounter and friendship. "We exist to build a community by providing nutritious and delicious food from our grandma's recipes. Our goal is to recreate our traditional Syrian dishes with a vegetarian and vegan twist", says one of the owners Hanan Sneih. Cafe Damascus is a multi-cultural safe place and highly recommended for diversity and inclusivity.
Café Tiirikkala / Turku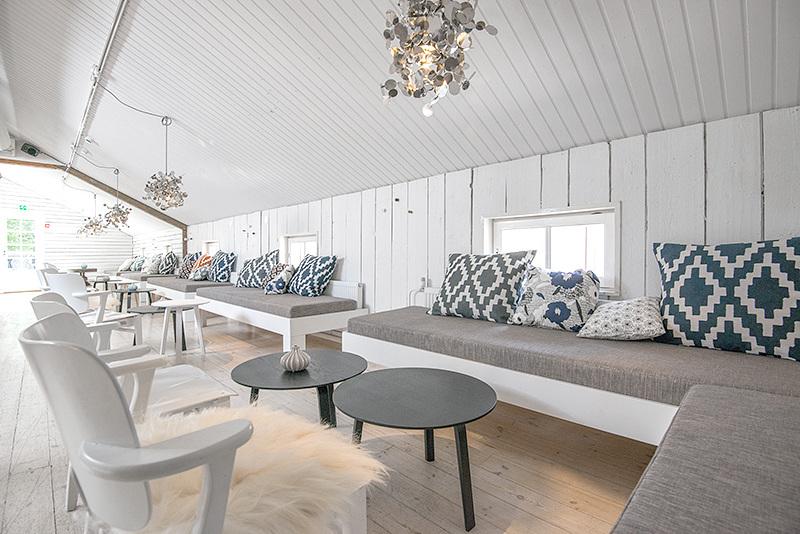 Cafe Tiirikkala is located by one of the oldest squares in Turku. You can drop in for a coffee or cocktail. There is also live music performances in Tirikkala on a regular basis.
STORES AND BOUTIQUES
Arctic Design Shop / Lapland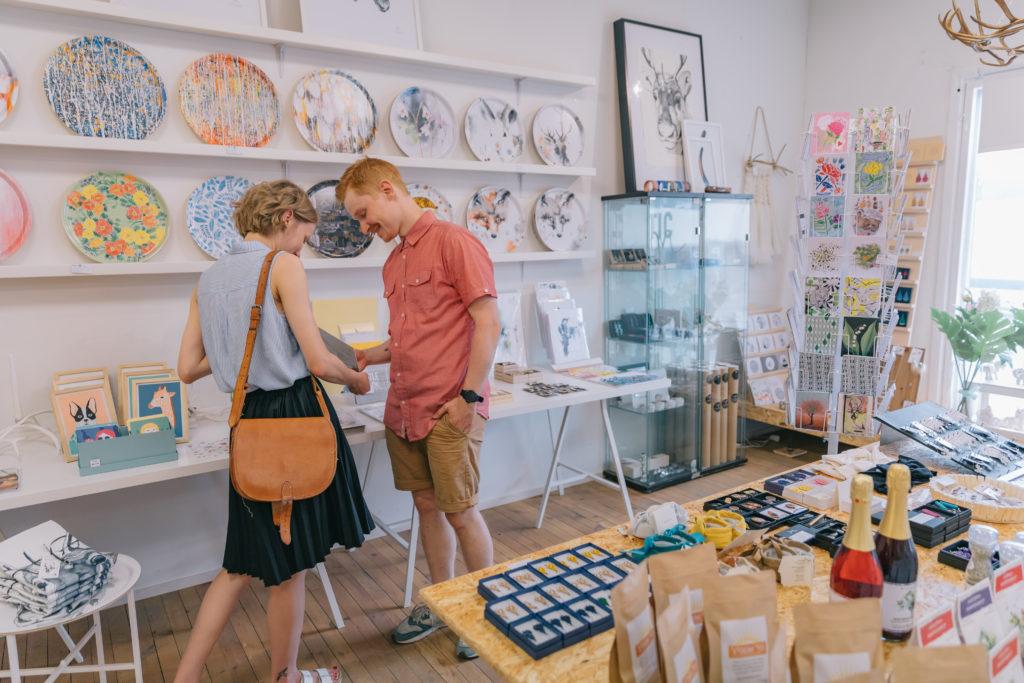 Arctic Design Shop is a concept store located in city center of Rovaniemi, in Lapland. In our collection, we keep and search the raising star designers starting their career from the University of Lapland as well as from the arctic area. The collection evolves and changes according to the talents in time. The concept store development is currently managed by an entrepreneur and designer Tea Latvala, also behind the Teatiamo Industries.
Teatiamo – design for pleasure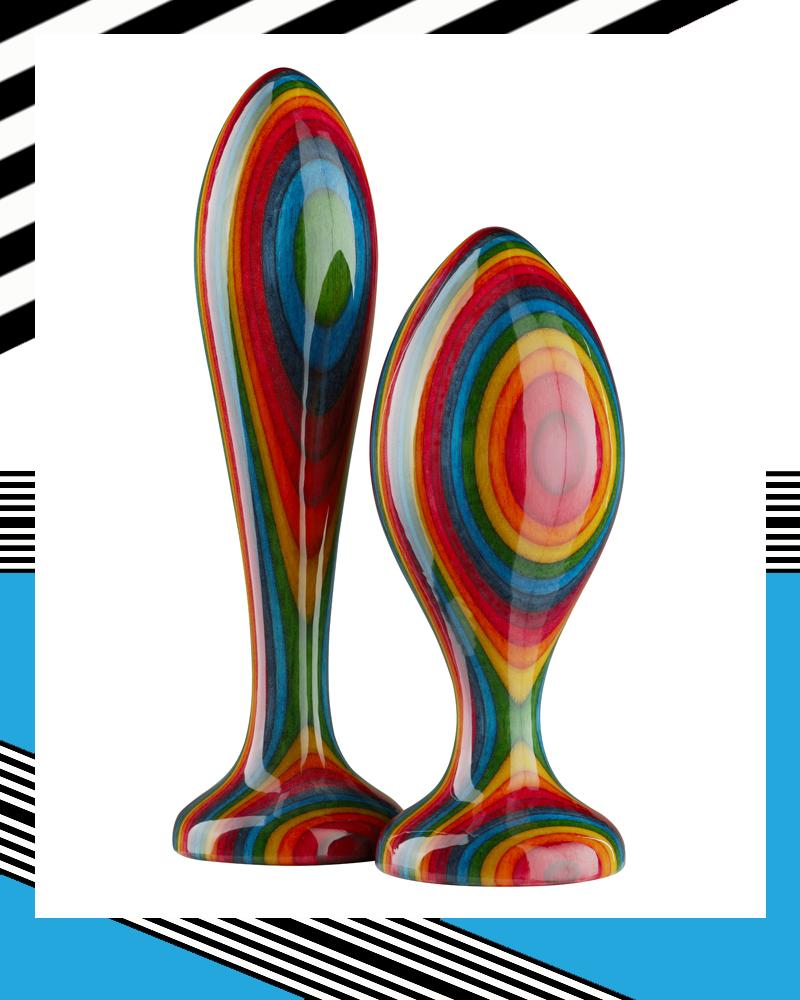 Teatiamo wooden dildos are a phenomen. All great things in life stay hard, last a lifetime and come in beautiful packages. TEATIAMO´s flagship products are handcrafted design masterpieces which are designed with a mission: sex is a beautiful, natural and aesthetic part of our lives. Sexuality is not something dark and dirty. It is fun and straightforward. The story behind Teatiamo is beautiful as well. You can find these dildos in many online stores.
Televisio Lifestyle Store / Turku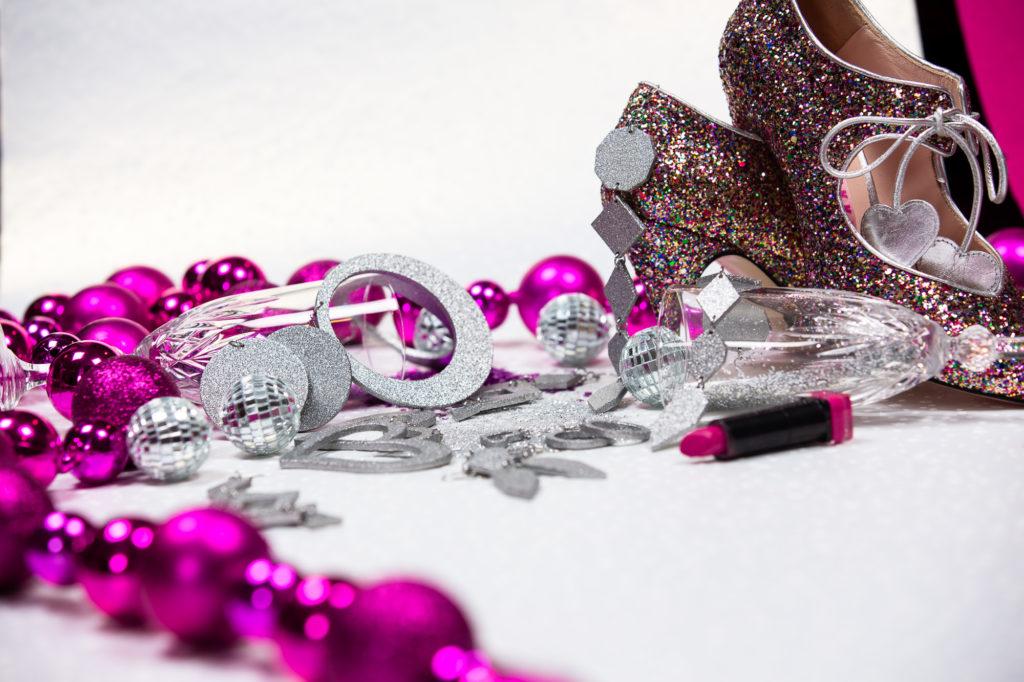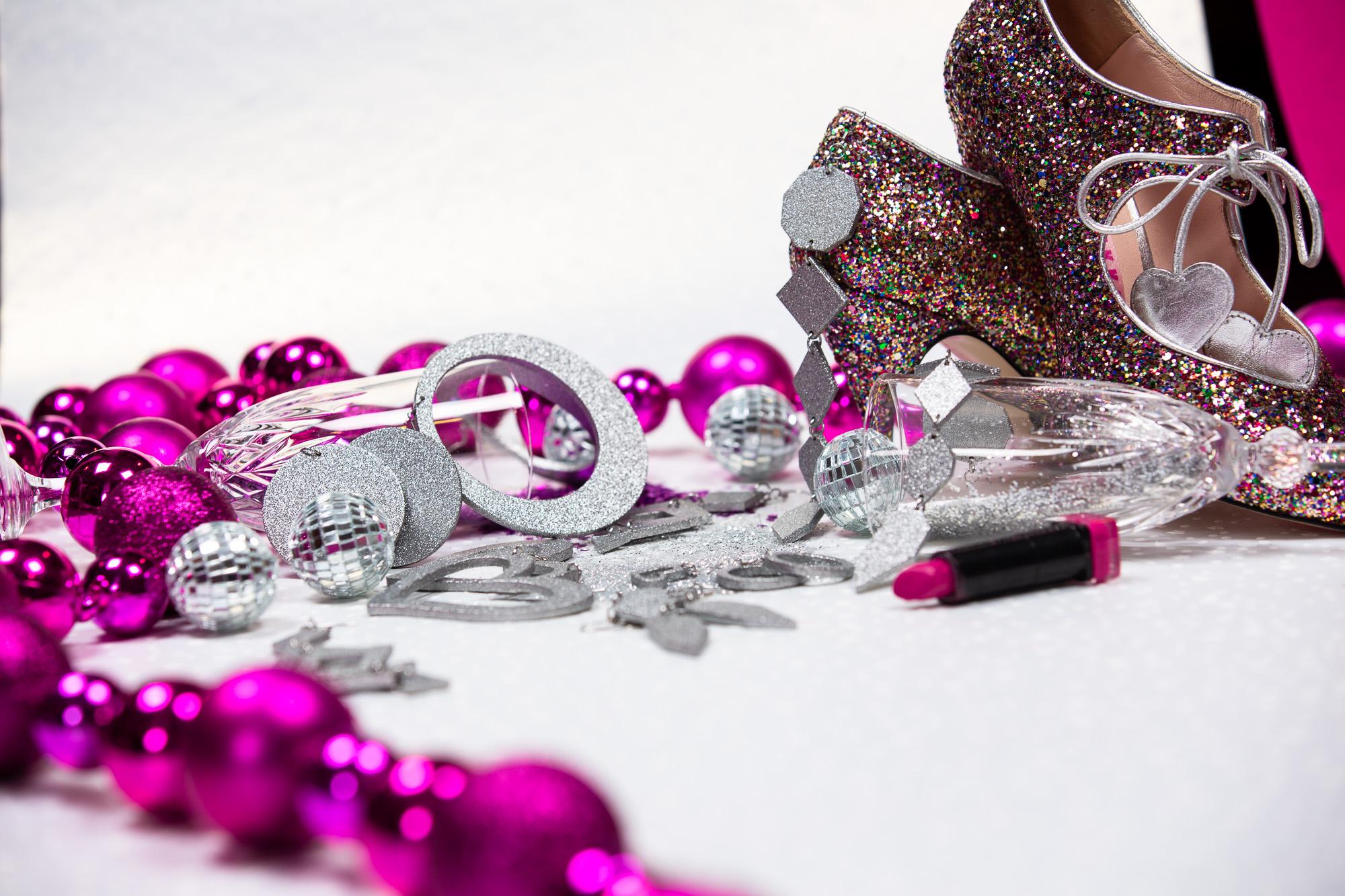 Televisio Lifestyle Store is a shop full of treasures: clothes, jewellery, shoes and gifts from Finnish top design brands like Minna Parikka, Uhana Design, Katri Niskanen, R/H and hálo. This hidden gem is located in Turku in an idyllic inner courtyard next to River Aura and all the delightful restaurants and riverboats. Open: Tue-Fri 11-19, Sat 11-16. Welcome!
PUF Design Market / Turku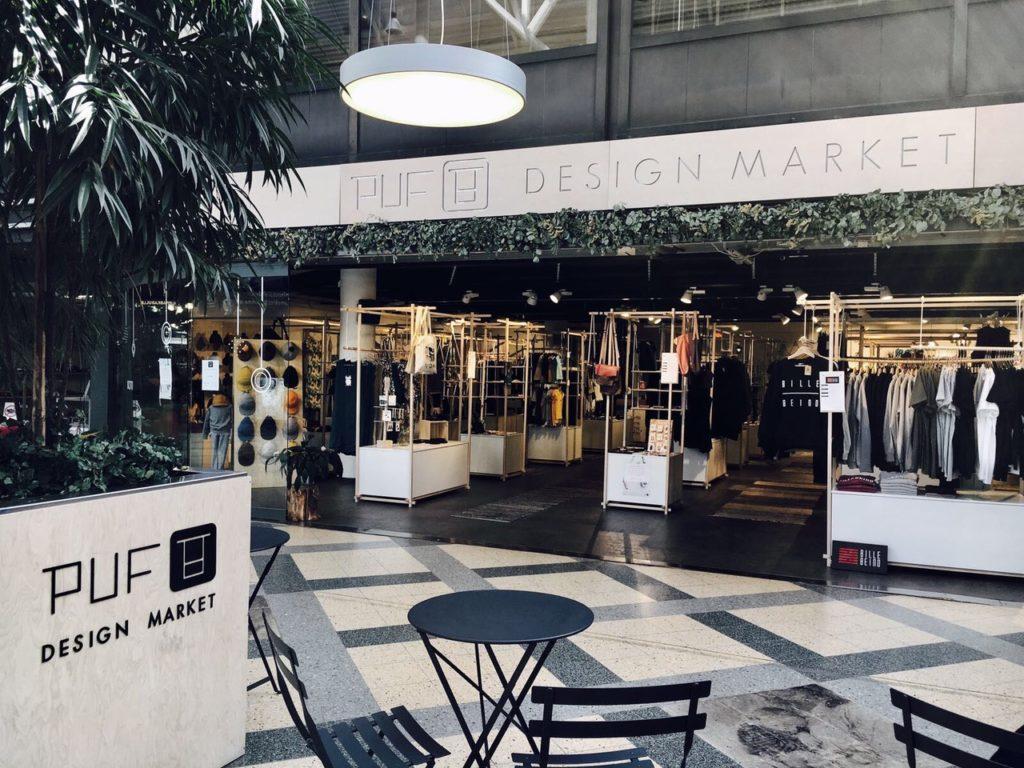 PUF Design Market is an award winning Finnish design and fashion concept store in the heart of Turku. Showcasing more than fifty different designers from all over Finland, both new and more established designers. PUF is a community, we want the showcased products to be sustainable and the production chains transparent. The show is also renewed every month to present always new products and designers. Welcome to the concept store in Turku or online store.
World of TRE / Helsinki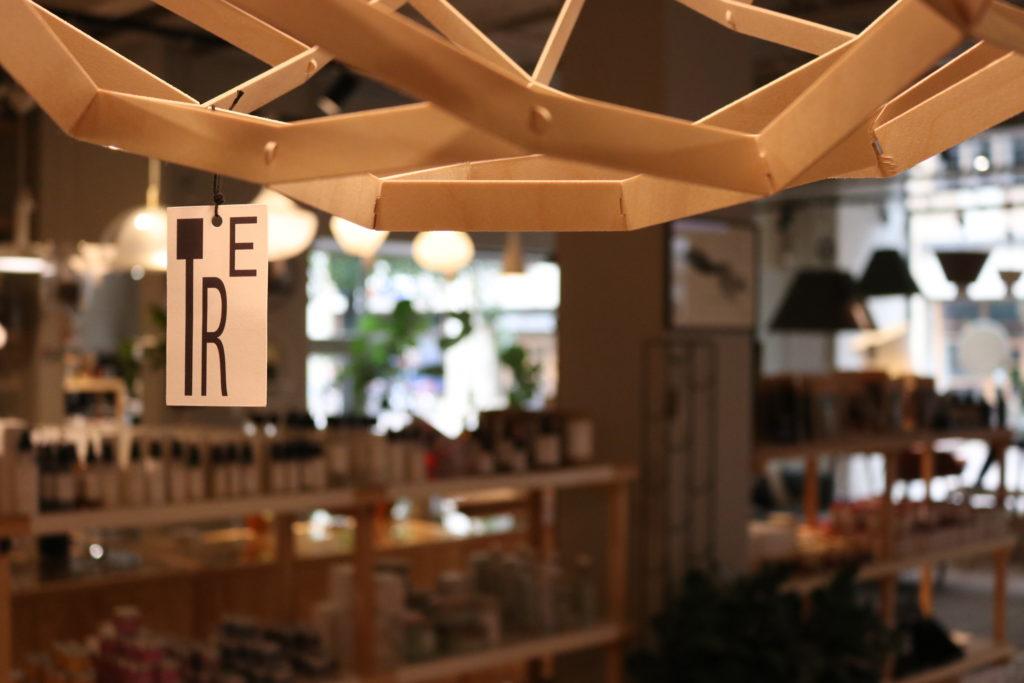 World of TRE is a lifestyle store for Finnish design in downtown Helsinki and online with wide range of design, furniture, lifestyle products, cosmetics and fashion. World of TRE has also a TRE Salon showroom , TRE summer shop in the Tori Quarters and the mobile store TRE Wheels.
Taiga Colors / Helsinki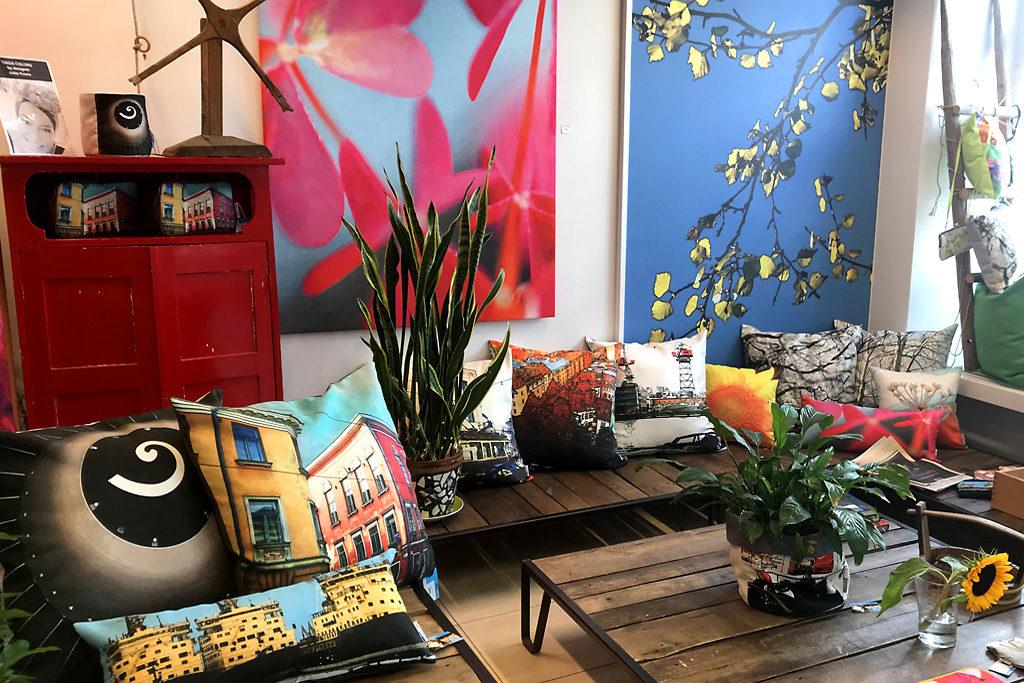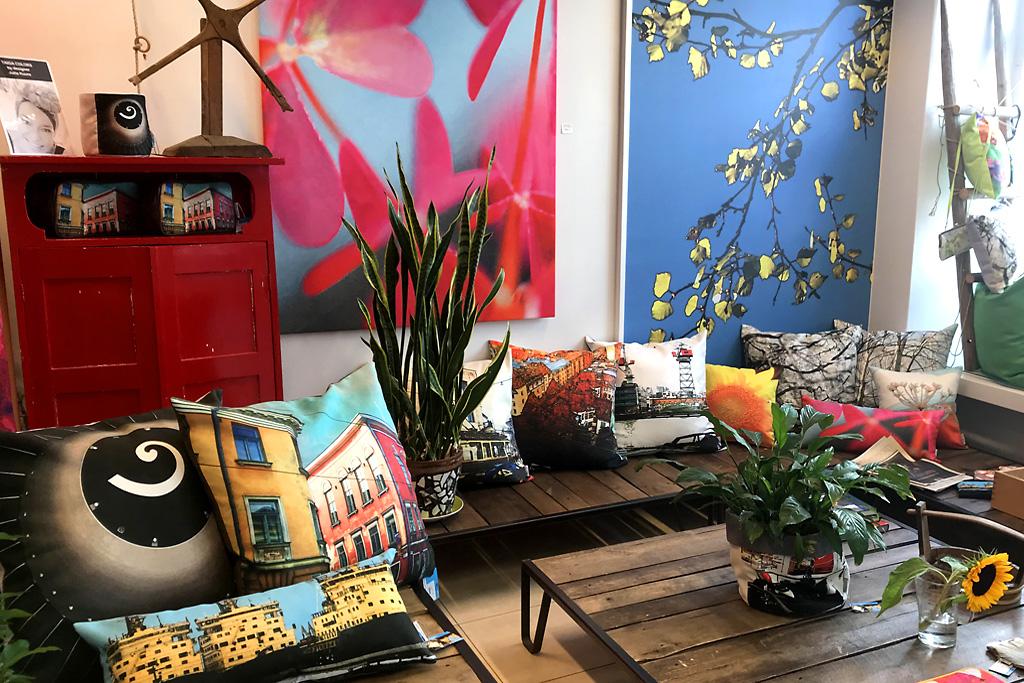 The design store with a story in the heart of Helsinki. The store is full of colors and cushions. The founder of Taiga Colors is photographer and designer Jutta Kuure. You can read the inspirational story behind Taiga Colors here.
OTHER MEMBERS
The Island of Lonna / Helsinki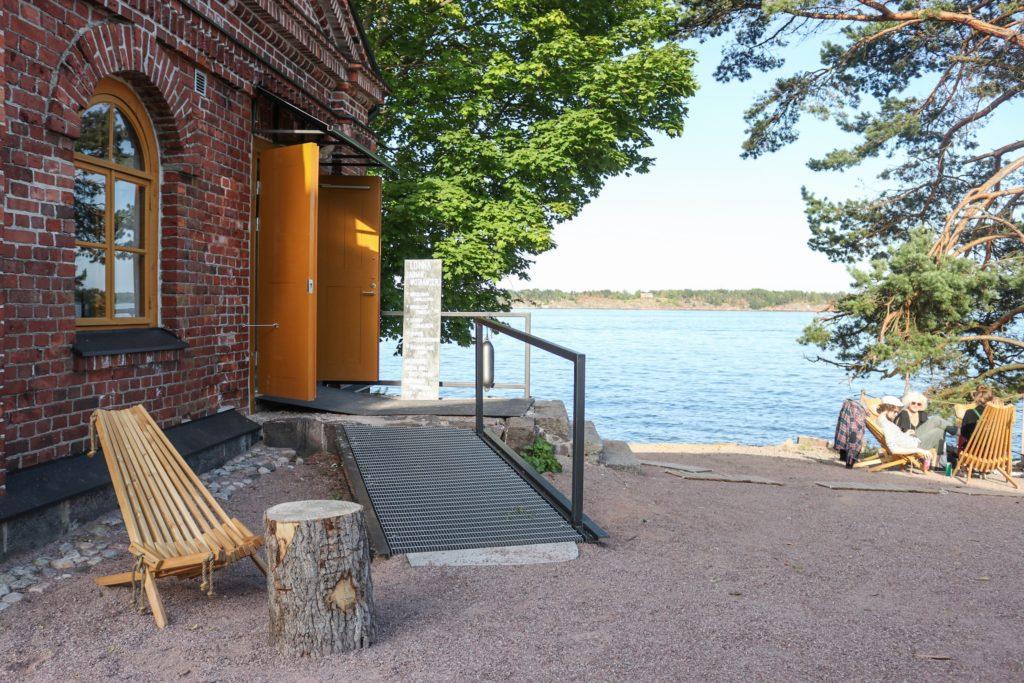 Welcome to the charming little island of Lonna, just outside Helsinki. You can reach this island with a ferry in just 10 minutes from the market square in Helsinki. This is a place where you can forget your worries and just relax and enjoy the sea. There are a couple of restaurants on the island, a public sauna and lots of fresh air.
Happy Guide Helsinki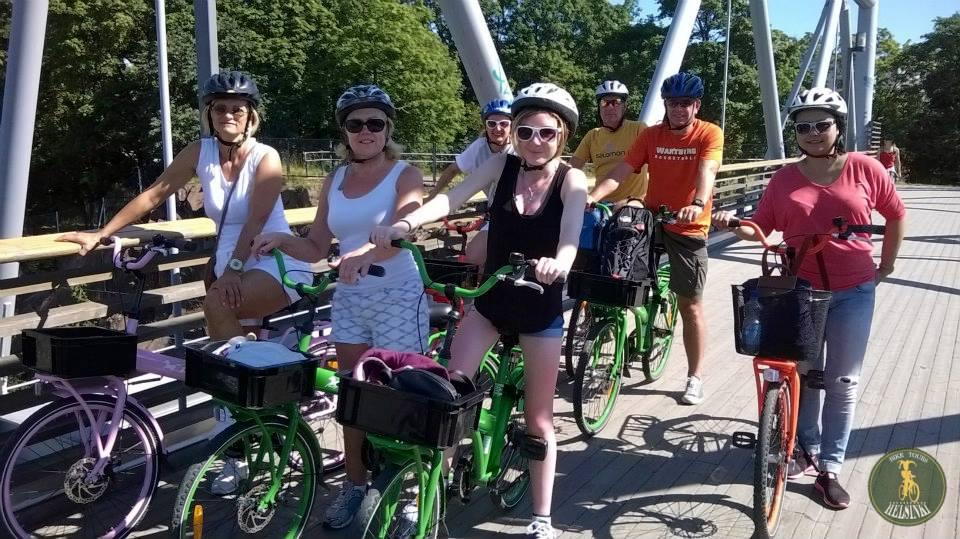 Sunny and sustainable guide services in Helsinki. One of the guided tour is Tom of Finland experience. You can walk the streets once wandered by one Touko Valio Laaksonen who is much better known for his artist name –  Tom of Finland. Tom held residency in Helsinki for the major part of his life and during this time many important happenings took place in the capital of Finland.
Music Theatre Kapsäkki / Helsinki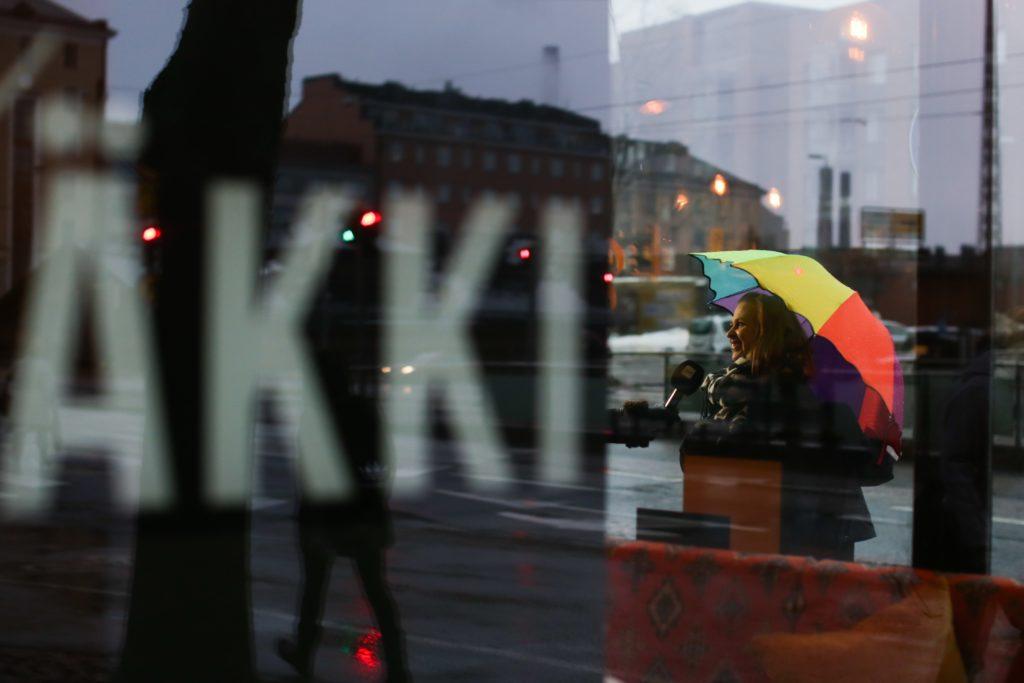 Music Theatre Kapsäkki is located in Sörnäinen close to the popular hipster area of Kallio in Helsinki. Its' programme consists of concerts, club nights and musical plays that suit viewers of all ages. As music is an international language, a significant part of shows can be enjoyed with no comprehension of the Finnish language. Kapsäkki has been promoting LGBTQ rights with pride, for example arranging the "Finally getting married" event on the 1st of March 2017 when the same-sex marriage law came into force in Finland. 8 couples were celebrating their wedding in the Theatre together with lifeof2men Hannu and Raul. Also Kapsäkki Goes Pride event during the Helsinki Pride week has become a phenomena.
Raul Medina MDN TRAINER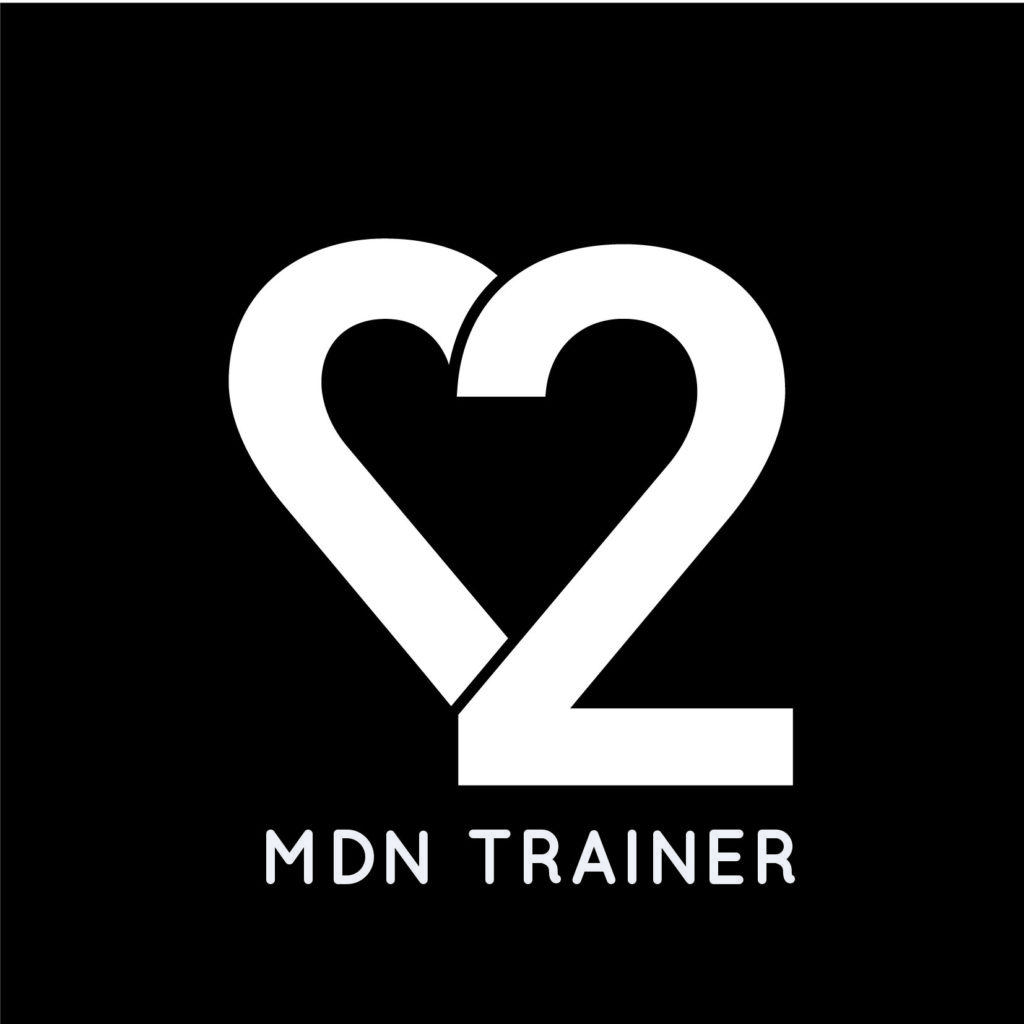 I am Raul Medina, blogger and Personal Trainer. The purpose of MDN TRAINER is to bring people together and unite the LGBT community through exercise, fitness, and sport. By breaking down the barriers and stigmas associated with exercise and gyms we can lead and educate the community on the physical, mental and social benefits of exercise and living an active lifestyle.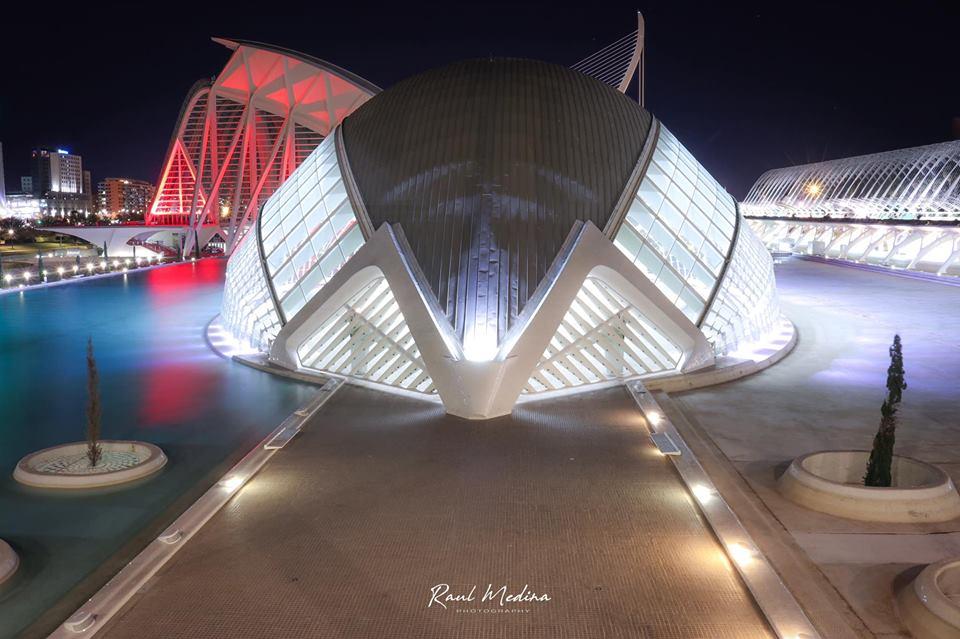 Photographer Satu Mali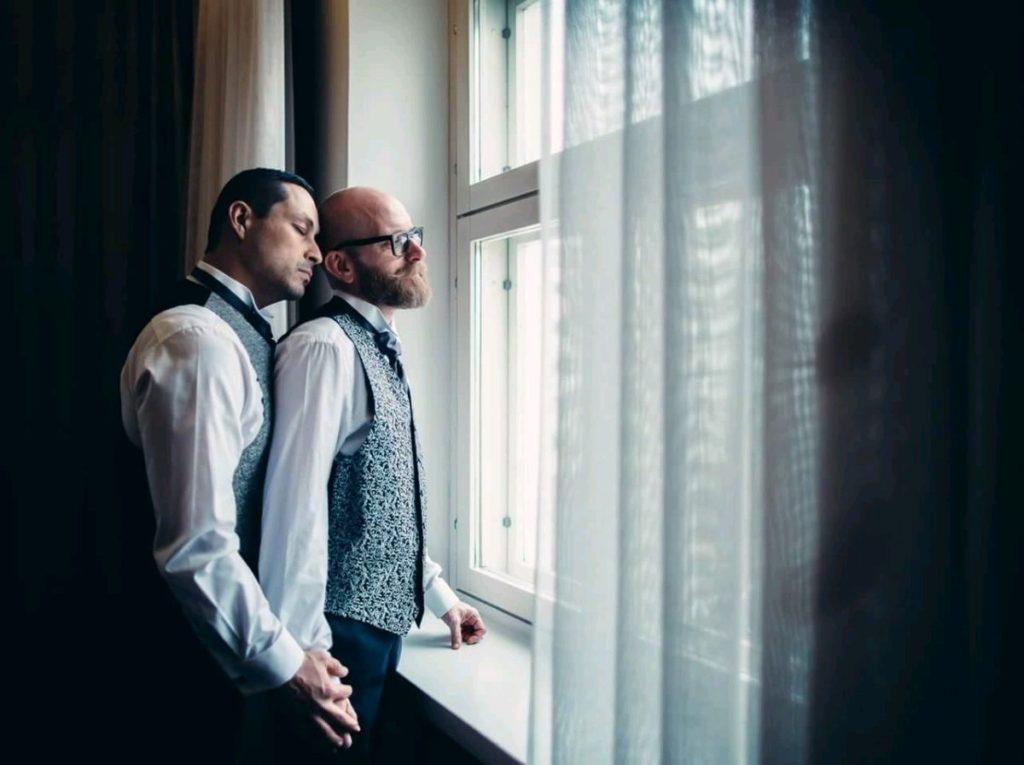 Your wedding day is one of the most precious days of your life. We Hannu and Raul of lifeof2men were the first gay couple to get married in Finland on the first of March 2017. Satu Mali was our wedding photographer and she made us feel so relaxed and natural as a gay couple on our special day. We have worked with her ever since. She is The We Speak Gay photographer. You can see more of our wedding pictures on the Gay Wedding Blog.
Inclusive Gay Travel Finland Map
Below is the Google maps version of the inclusive Gay Travel Finland map with all the We Speak Gay Companies. Click on the icon in the upper left corner to display the list of the companies. When clicking on the icon in the upper right corner you open the Gay Travel Finland map in Google.