The bloggers Hannu and Raúl of lifeof2men
---
We are Hannu and Raúl, the first gay couple that got married in Finland. I (Hannu) am writing this story from my point of view.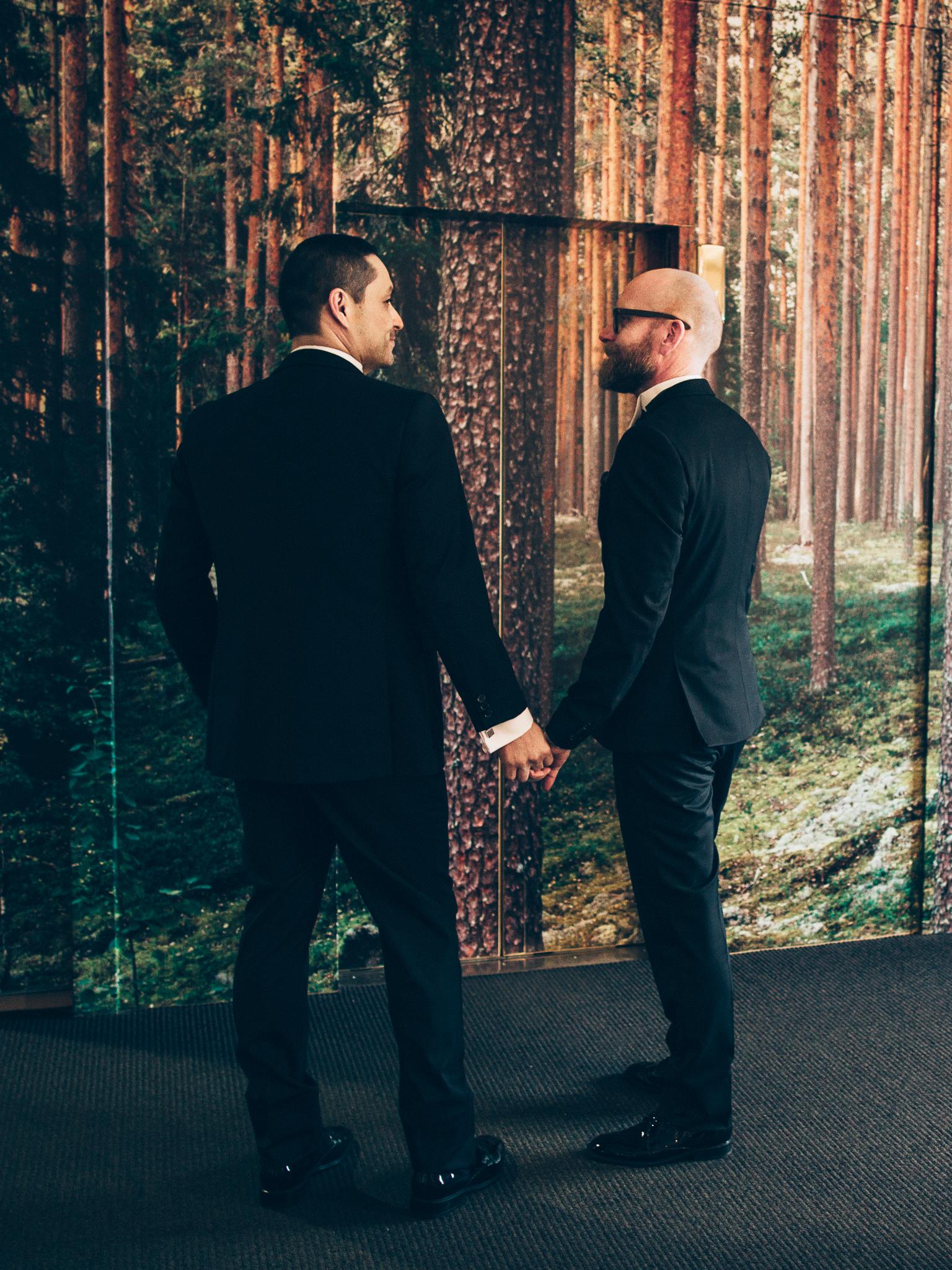 We met on-line two years ago when Raúl started following me on Instagram. I was at that time having a sabbatical year, traveling around the world and figuring out who I am and what I want from life. I had just one year before given myself permission to be openly gay at the age of 46 and after 25 years of marriage with a woman.
It was March 18th 2016 when Raúl had the courage to send me a message "You are a beautiful man". He had already been following me for a few months before that. We started chatting right away and it continued for hours. Raúl was at that time visiting his family in Mexico and planning to move to Vancouver in Canada after 15 years in USA. For me this was like destiny because I had been planning on visiting Mexico during my sabbatical year. Of course Raúl invited me to visit his home country and after just a few weeks I made my plans to fly to Mexico in the summer.
 Three weeks in Mexico
---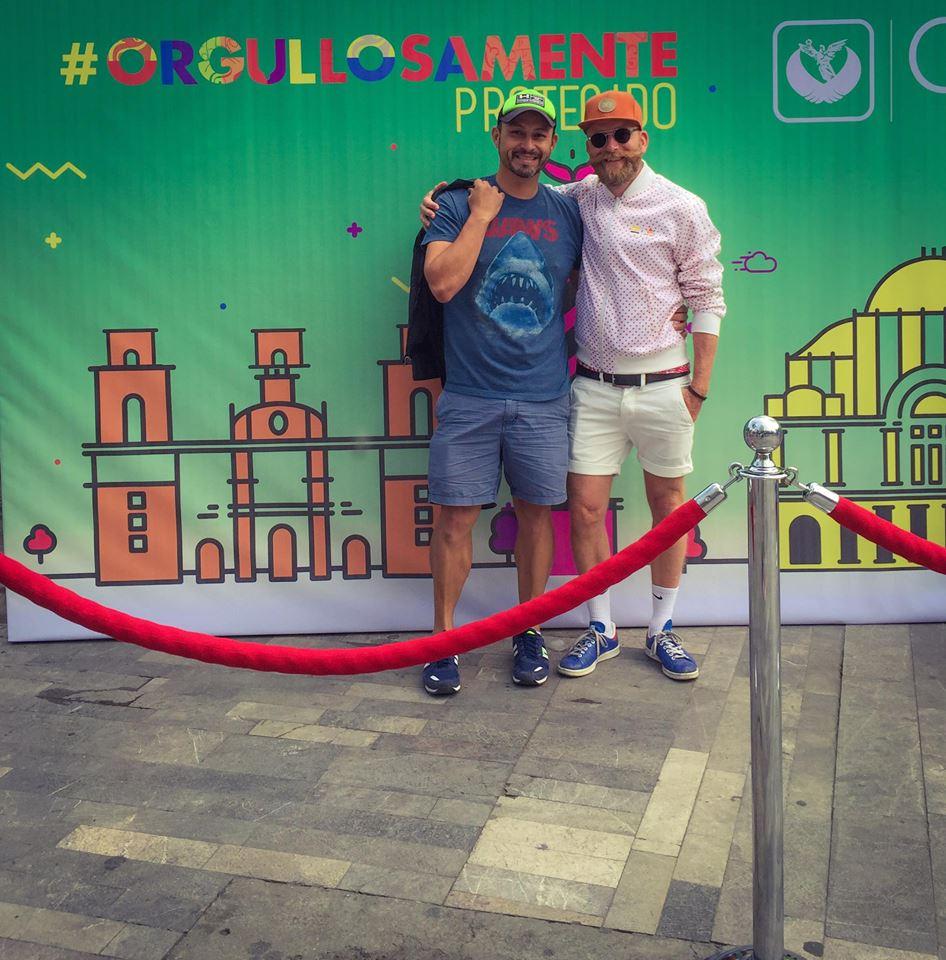 We met for the first time at the Mexico City international airport in June 2016. The feelings we had had for each other before just felt stronger. We travelled around Mexico for three weeks. I had also the privilege to experience my first Pride parade in Mexico City and get to know the LGBT neighborhood of the Mexican capital called Zona Rosa.
After week in Mexico City we flew to Los Cabos and spent one week in the sun and enjoyed the beautiful beaches of Cabo san Lucas, for example Lovers Beach.
We were not talking about our future at all. We were just enjoying the moment. It was actually on the final day of my visit we had a coffee together in Querataro where Raúl was living at that time. We started talking about the future and all of a sudden it was obvious for both of us that Raúl will move to Finland and we will get married.
lifeof2men blogging starts in Finland
---
Raúl arrived to Turku, my hometown in south west Finland, in the end of October. I wished he could have arrived to Finland before the darkest time of the year. Anyway around one year ago at the same time we decided to start sharing our live in social media with the name lifeof2men.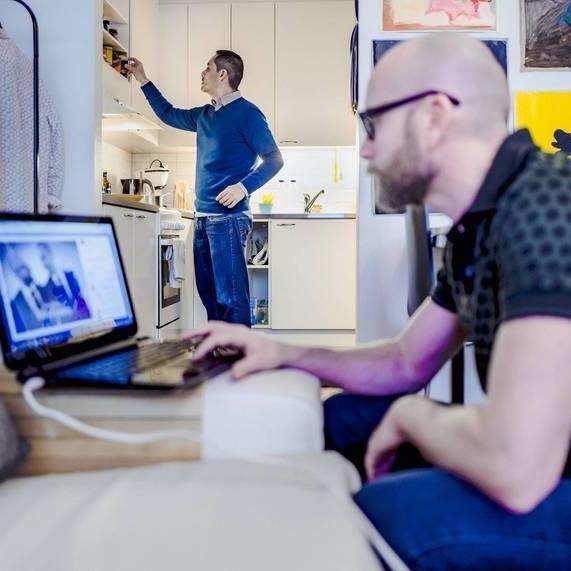 Our idea was to inspire people all around the world to believe in themselves and to believe in love. We both had had our own  struggles about sexuality and identity and we knew there are so many girls and boys, men and women of all races with different sexual and gender identities who might feel good to read about our life and experiences.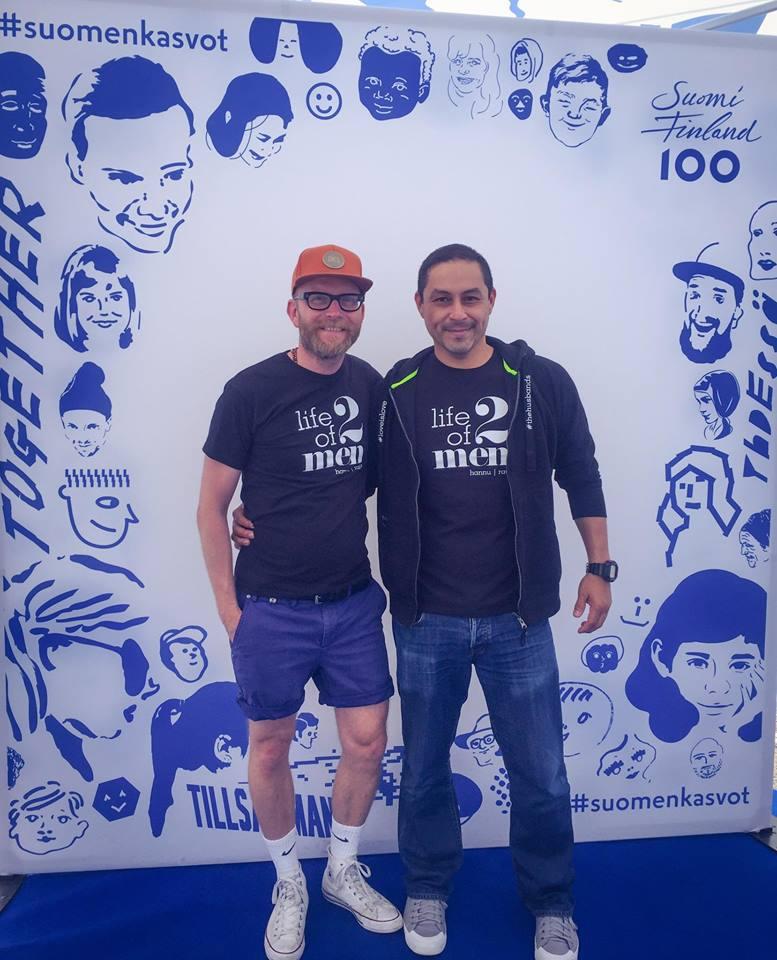 The lifeof2men blog took wings and in just a few months we had almost 100.000 followers from different parts of the world, especially from Latin American countries and of course from Mexico.
This was such a huge surprise for us. Especially touching has been the message from one Colombian mother with a gay son. She told us that we give her hope. She has been worried about the future of her gay son but our experience and life and the stories and pictures we share make her feel more comfortable and trusting about the future of her son.
 The business idea develops
---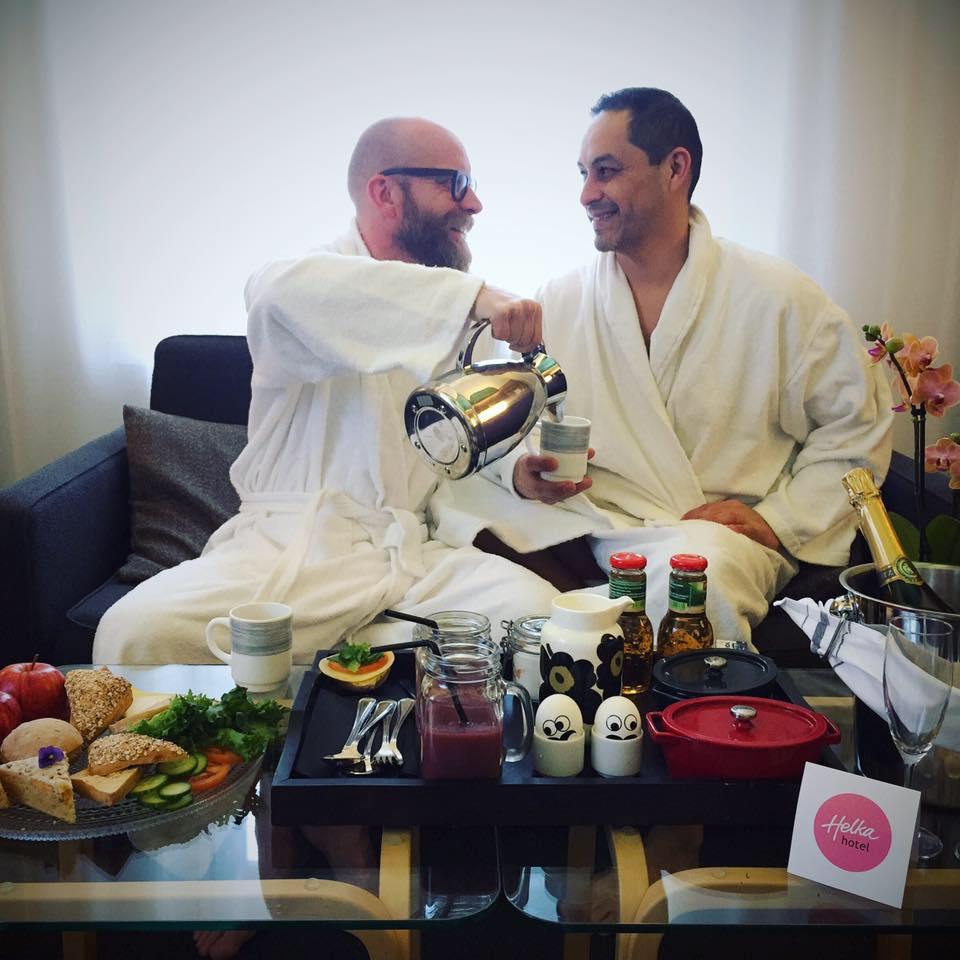 We were the first gay couple in Finland to get married on March 1st 2017. We will tell more about this in our blog post about same-sex marriage in Finland. Anyway, during our wedding we stayed in a gay friendly hotel in Helsinki downtown.
That was such a nice experience and made us realise how important it is to have this kind of feeling whether you are gay or not, especially on your wedding day.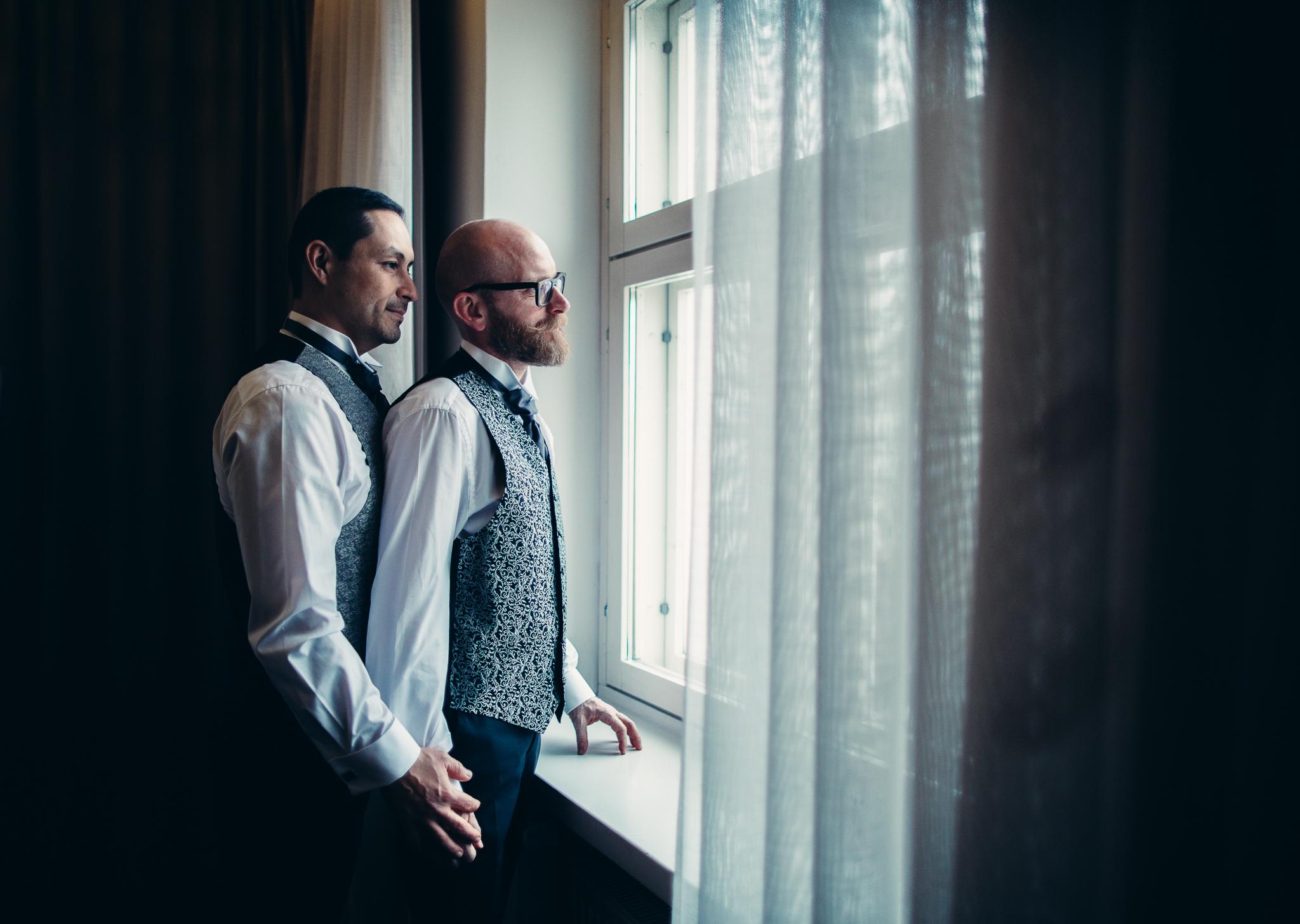 We had our wedding photos taken in the hotel and the whole hotel personnel made us feel very comfortable. It was after this experience we started looking for other gay friendly hotels and brands in Finland. This was not that easy because there was no one place where I could find the whole gay scene and gay friendly brands. We started looking at Gay Travel sites abroad and thinking what we could do and especially how we would like to present Finland as gay  gay friendly to foreign tourists.
Not just for LGBTIQ – but for all open-minded people
---
Quite in the beginning it was obvious and clear for us that we want to make this site and service open for everybody. The site is not just for gays or lesbians or trans people but for all open-minded and big-hearted people.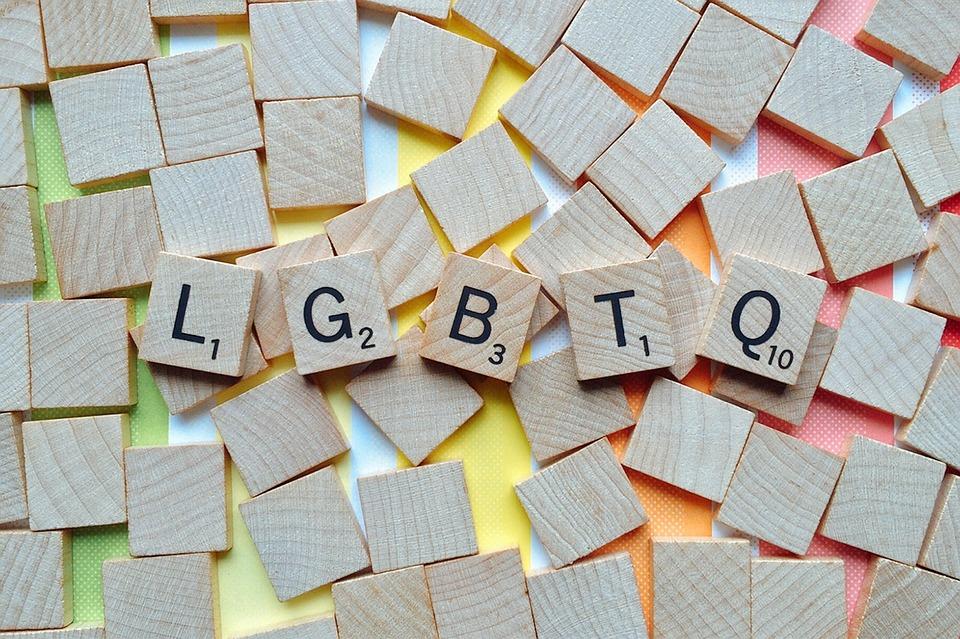 Of course we want to show the gay scene for people who are interested in that but we also want to give an opportunity for businesses that want to reach for the LGBIQ community and they have something to offer them. Also the changing patterns of consumption need to be take into consideration. For our generation gay scene is more important than for the younger generation, especially the millennials.
Launch at the MATKA fair on January 18th-21st
---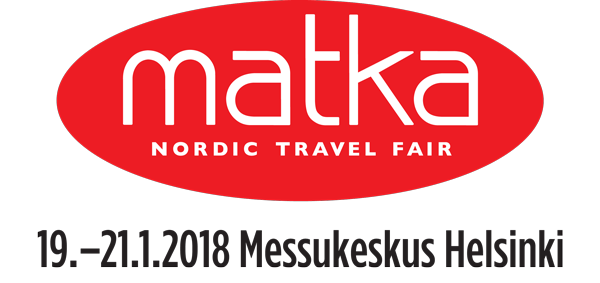 Gay Travel Finland service will be launched at MATKA fair. Matka is the biggest travel industry event in Northern Europe and the Baltic region.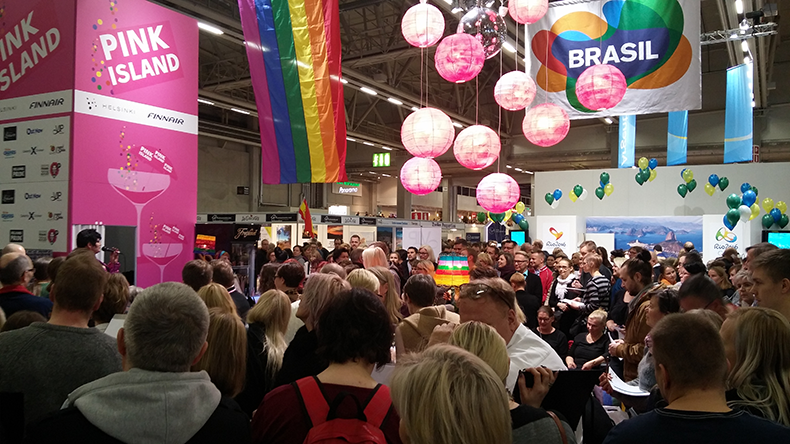 We are the main partner on the Pink Island area which is dedicated for LGBT travel. We produce the key note speakers and also a panel discussion on the Inspiration stage on Thursday 18th of March at 1 pm.
We are excited about this project and we hope you will come and visit us on the fair if possible and follow us here and in our social media channels.