We Speak Gay map is the LGBTQ friendly map of Helsinki including tips for other parts of Finland: Lakeland, Lapland and Archipelago and Coastline. All the companies and events in the map are members of the LGBTQ friendly We Speak Gay Community. These companies and events are working against racism, homophobia, transphobia and they want to make you feel welcome and respected.
Below you can find the pictures of the We Speak Gay map and info 2023.
On the front page you will find the map of Helsinki and We Speak Gay member companies in Helsinki area and also info about the LGBTQ+ scene in Helsinki and Finland.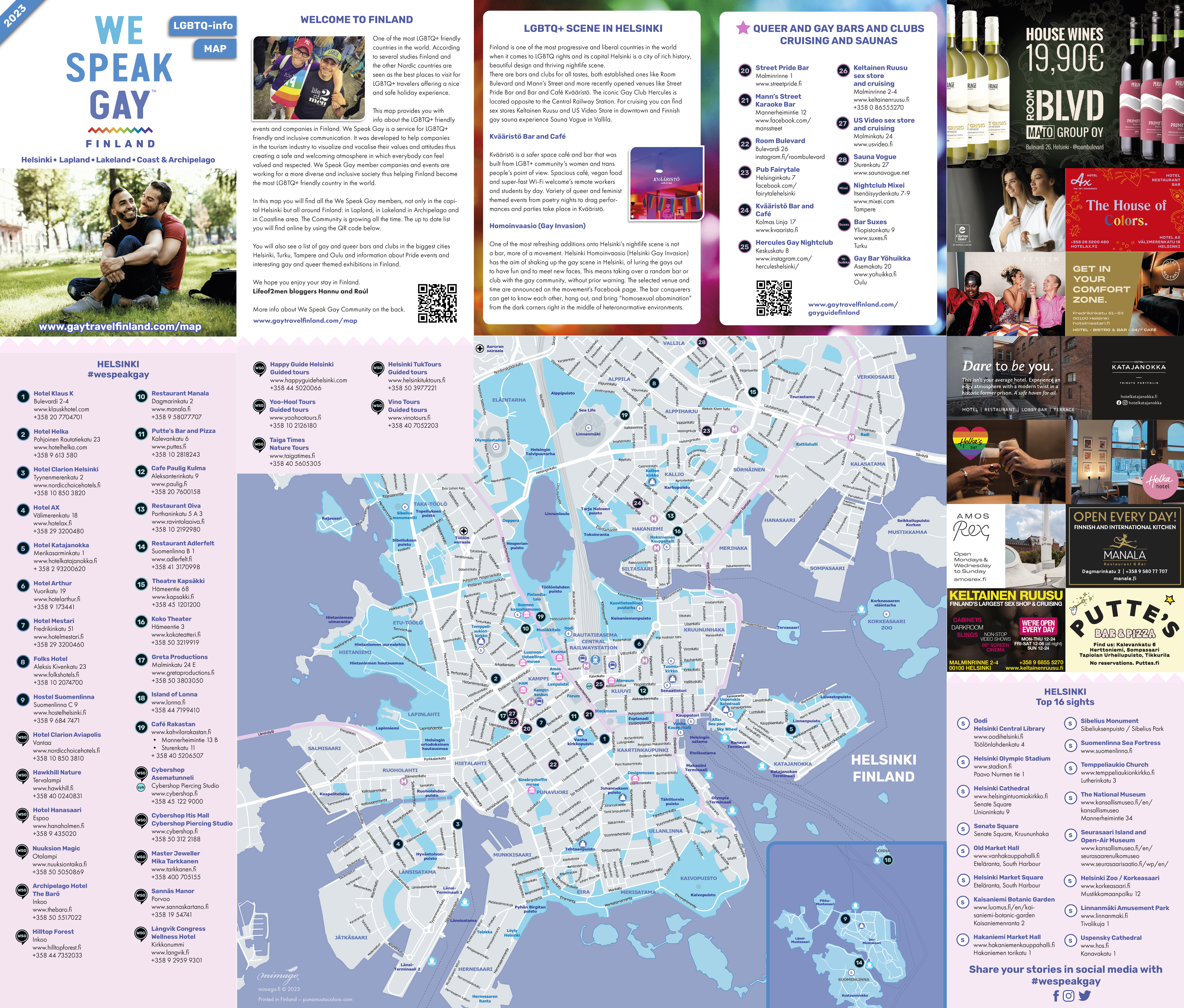 On the others side of the We Speak Gay map you will find We Speak Gay events and tips for other parts in Finland, the biggest Pride events as well as gay and queer themed exhibitions in 2023.

Google Map
Below is the Google map version of the We Speak Gay map. In this map you will also find gay bars and clubs, saunas and cruising places. Click on the icon in the upper left corner to display the list of the companies. When clicking on the icon in the upper right corner you open the map in Google.