Ruka Ski Pride brings the celebration of equality to the arctic hill wonderland on the first weekend of April. You can join join the ski pride parade under the vivid spring sun, play at the Winter Olympic Games, enjoy after ski entertainment at the top of the hill and party till dawn at the Pride Lodge! Come as you are and join the carnival of equality!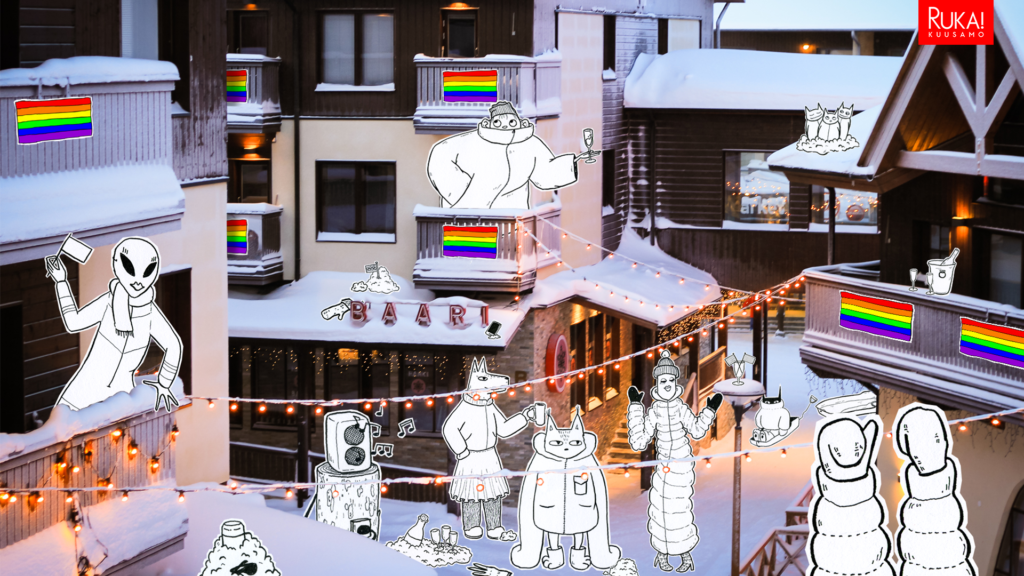 What is the Ruka Ski Pride?
1. HLBTIQ ski week at Ruka
2. Fun activities around the fell
3. The event includes skiing, snowboarding, after-ski, evening parties and the Finnish winter as it's best under the spring sun.
4. Ruka Ski Pride 2016 was the first ever organized HLBTIQ ski event in Finland.