Helsinki is the beautiful capital of Finland and one of the most gay-friendly cities in the world. This fact is based on the safety and liberal atmosphere. Helsinki is also known for its design, architecture and technology. Actually Helsinki is the smart city of Europe in 2019. Helsinki is also a city of contrasts. You can feel the beat of the city and in just a few minutes you can explore and feel the peace and quiet of the  archipelago or nearby national parks. This makes Helsinki a compact place to visit and experience both the city culture and nature. You will learn more about Helsinki in myHelsinki page, which is content created by people living in Helsinki.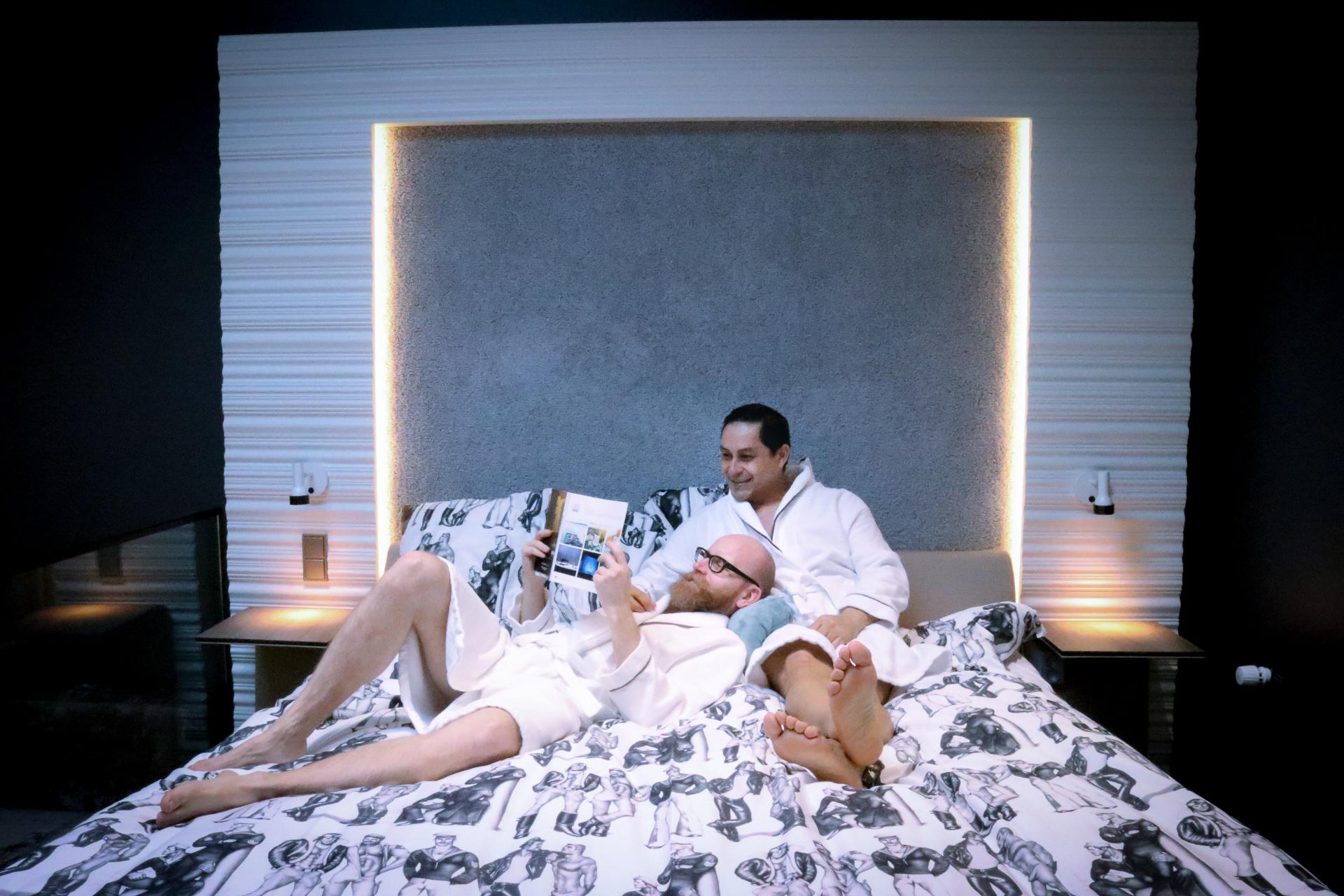 You can't talk about Helsinki without mentioning Tom of Finland. Helsinki is the former hometown of Touko Laaksonen, the artist behind Tom of Finland. You can buy Tom of Finland products almost everywhere in the stores. You can also spend a Tom of Finland inspired weekend in hotel Klaus K where your bed will be made with Tom of Finland themed bed sheets and in the bathroom you find similar Terry.
Gay Guide Helsinki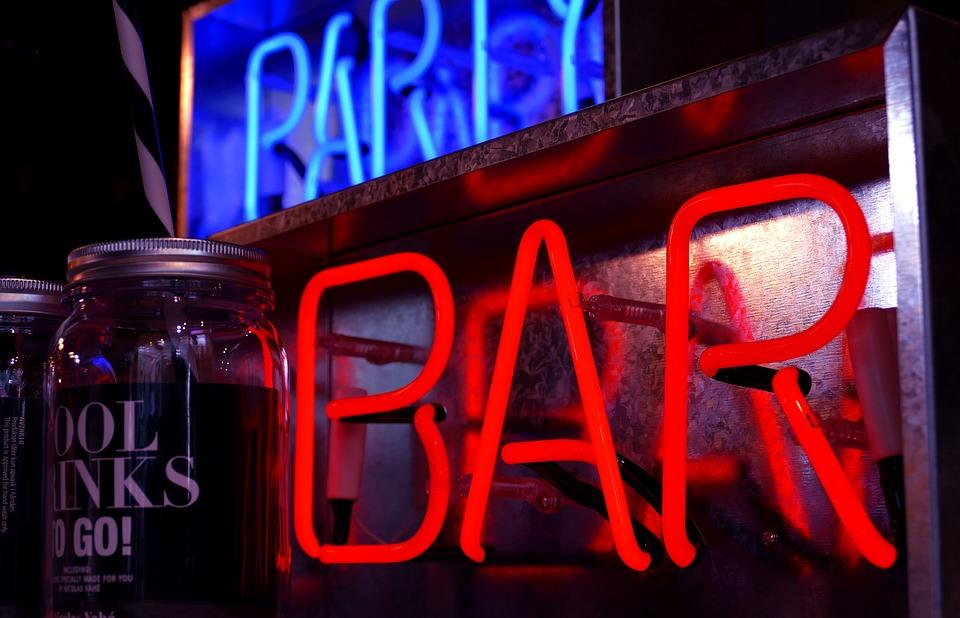 There are several gay clubs and bars in Helsinki. Most of them are located in the centre of Helsinki so it is easy to reach them by walk. The biggest gay clubs are dtm and Hercules which are attracting a bit different audience. Hercules is directed more for mature men and dtm audience is younger and more mixed. The other gay bars in the city centre are Manstreet, Room Bulevard and Cavalier. Once again Manstreet, Cavalier for more adult audience and Room Bulevard is more mixed.
Hercules nightclub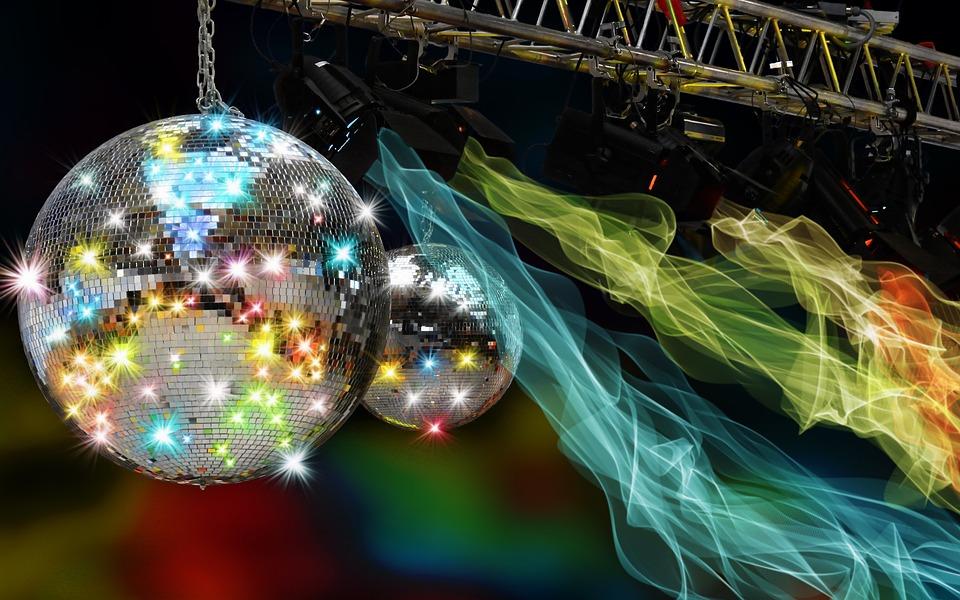 The biggest gay nightclub in the entire Nordic region, Hercules, opened last year at its new address in Kamppi. The club is in three floors and can fit almost 500 customers. The basement bar has theme evenings on weekends, while the upper floor has a dance floor and light show. The club has live DJs every night and very often bands, drag shows and other performing artists. The audience is mostly men over 30 years old.
dtm nightclub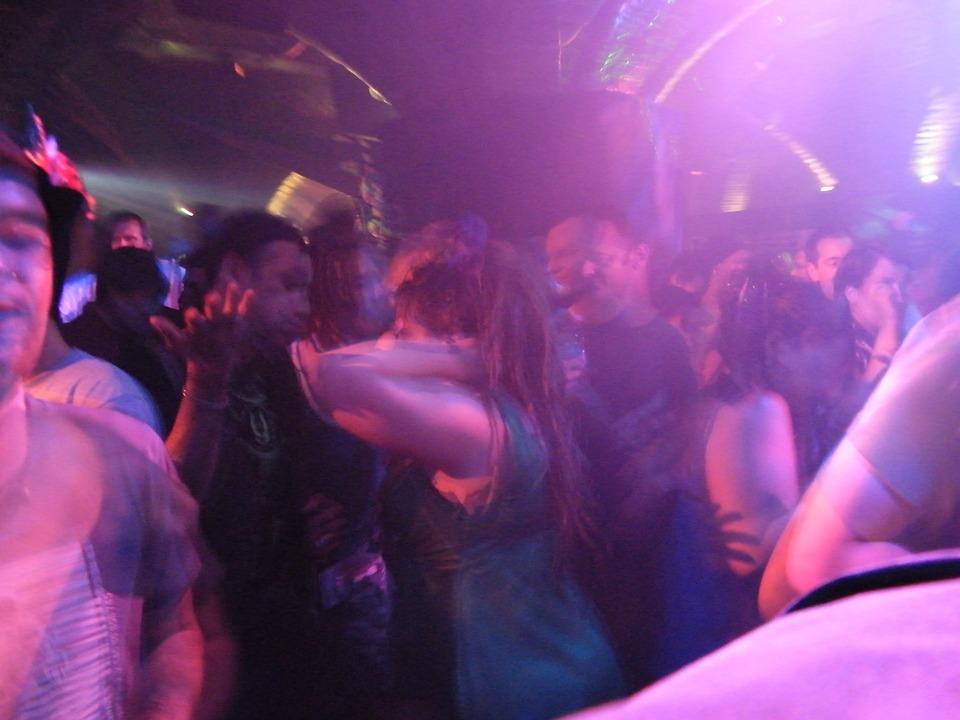 Don't Tell Mama is the oldest gay club in Helsinki, originally know as Gay Gambrine. The club is located in the heart of Helsinki, opposite to Stockmann department store. The DTM hosts clubs, parties and karaoke nights. The audience is more mixed than in Hercules and slightly younger.
Room Bulevard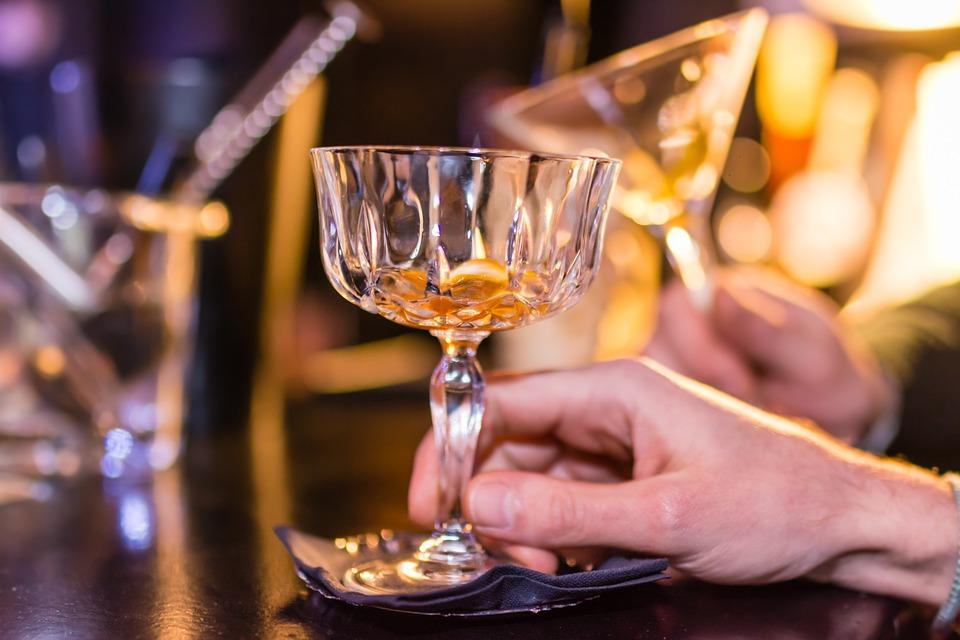 The newest gay restaurant Room Bulevard in Helsinki has already become a popular meeting place for LGBTQ people. The interior is modern and casual. In summertime it has a large terrace inside the courtyard. The restaurant boasts a large selection of special wines.
Mann's Street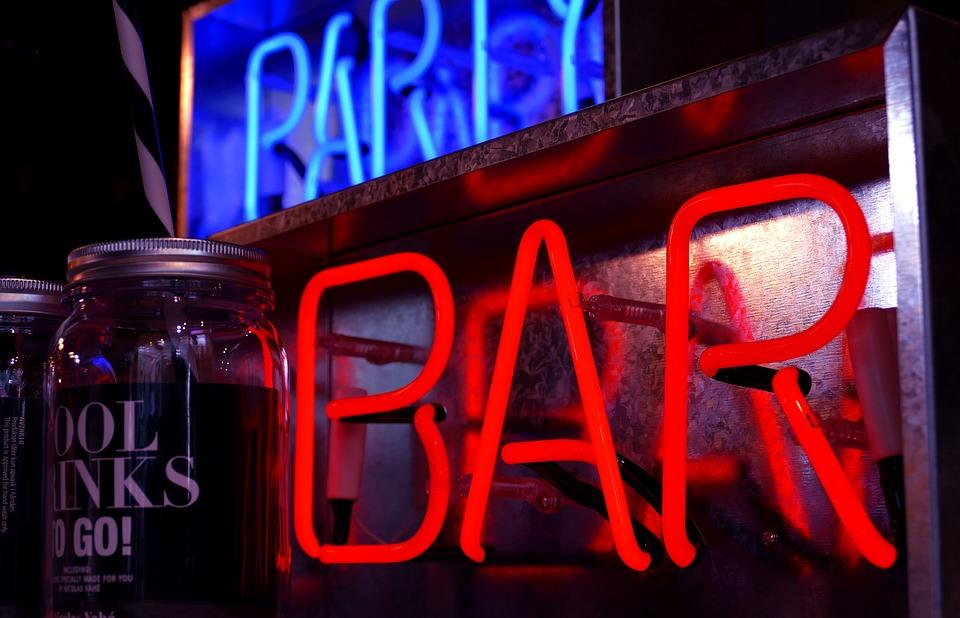 Mann's Street is a gay karaoke bar close to dtm by the street Mannerheimintie. This is a meeting point for middle-aged gay men. The place is filled with Finnish exoticism. You can drop in for a bear already in the afternoon. Absurd and definitely worth experiencing!
Bear Park Café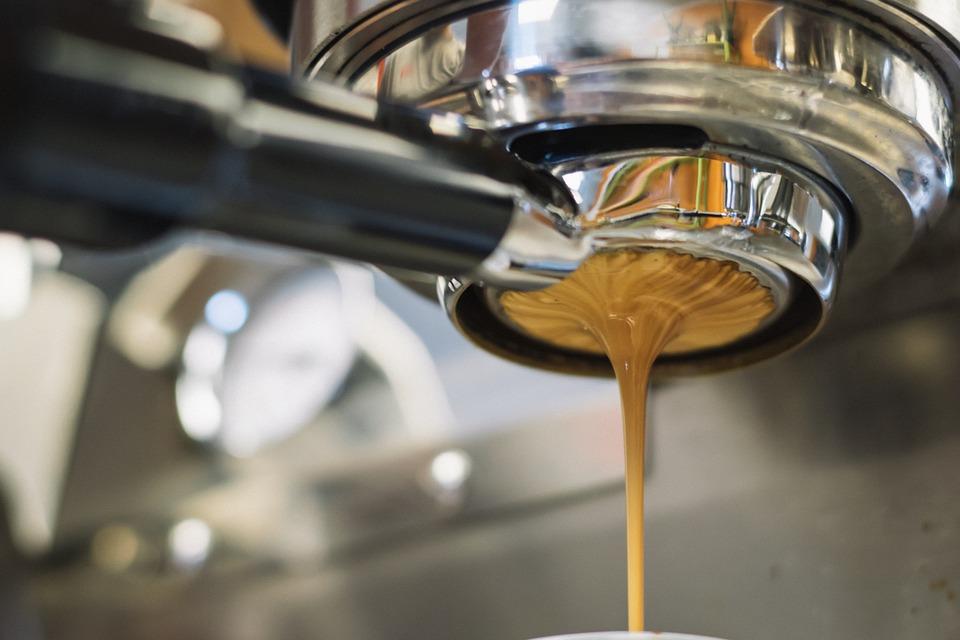 Bear Park Cafe "13"  is a super cute gay cafe in the heart of Kallio, in the corner of the Bear Park. The welcoming owner Mikko is a true personality. You can't avoid socializing in this place. This is also a good place to get more information about Helsinki gay scene. Mikko is more than helpful. You must visit this coffee place when visiting Helsinki.
Fairytale
Fairytale is a traditional gay bar with tinted windows – perhaps the last of its kind in Helsinki. Located slightly further from the city centre in Kallio, Fairytales has a terrace that is always packed when it's sunny. This small and secluded bar is perfect for secret rendezvous.
LGBTQ Friendly hotels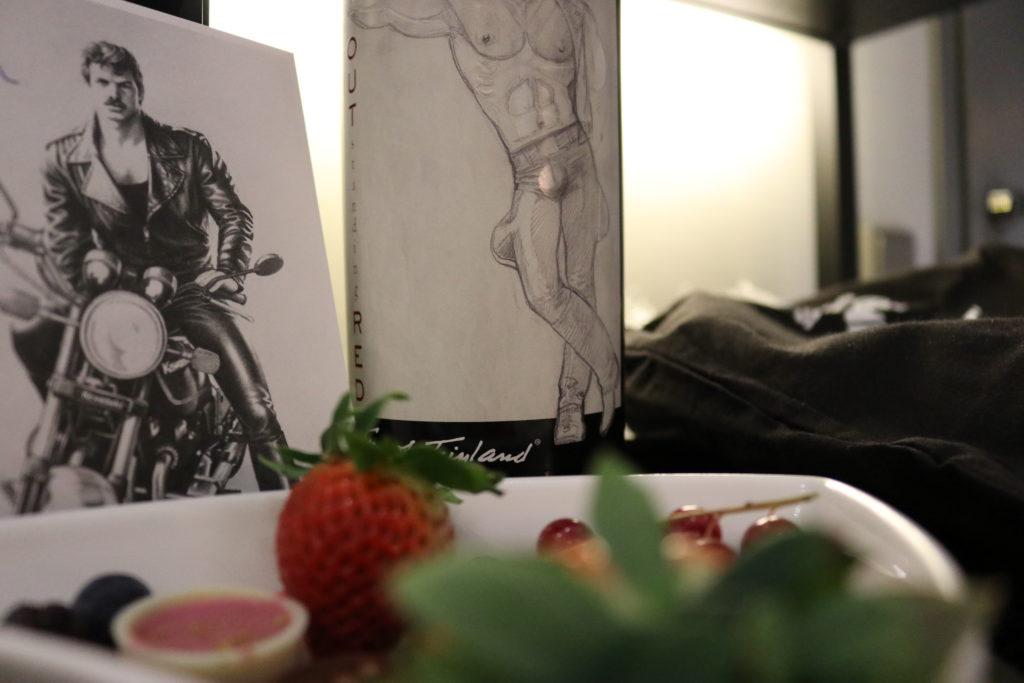 There are several hotels in Helsinki area that are openly welcoming LGBTQ guests. We as lifeof2men bloggers visited hotels in Helsinki during spring 2018 and picked up our favourite places.  You can read more about the hotels in Helsinki in  Gay Friendly Hotels Guide.
LGBTQ Events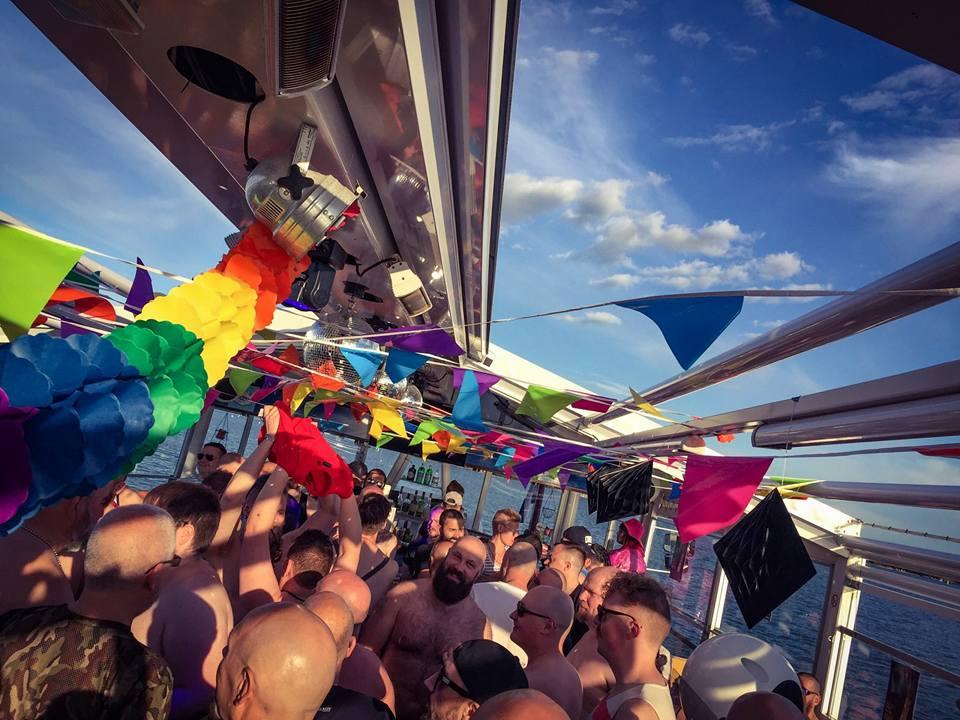 The friendly and liberal atmosphere as well as the fun and interesting activities make Helsinki a great destination for the LGBTQ community. The summer especially is filled with events that are welcoming for LGBTQ people. The biggest festival is of course the Helsinki Pride. It gathers people from all Finland and from other countries to Helsinki to celebrate diversity in the end of June.
Sideways Festival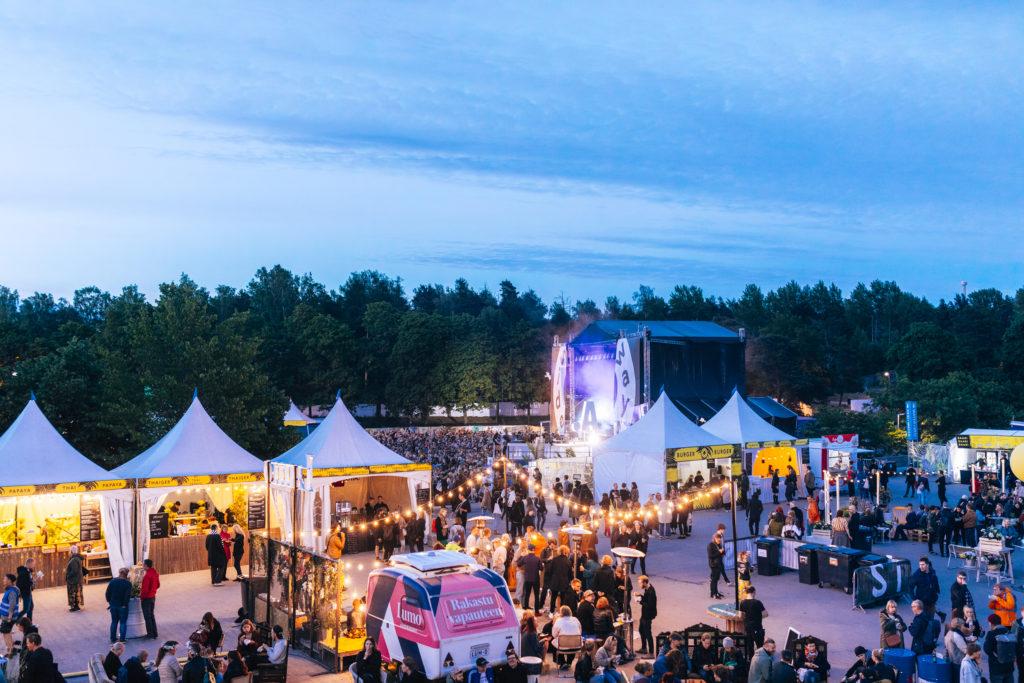 Picture by Sideways / Petri Anttila
Sideways festival is taking into account the diversity aspect both when it comes to the audience as well as performing artists. Sideways is featuring a line-up of the best national and international indie acts, paralleled by an elaborate range of exciting, mind-blowing and fun sideshows. Sideways Festival is a true haven of creativity and an absolute must-do for the music aficionado who loves to indulge in diverse food offerings, quality drinks and experiences that are not found everywhere else.
For more information on events you can visit our LGBTQ Events Guide.
We Speak Gay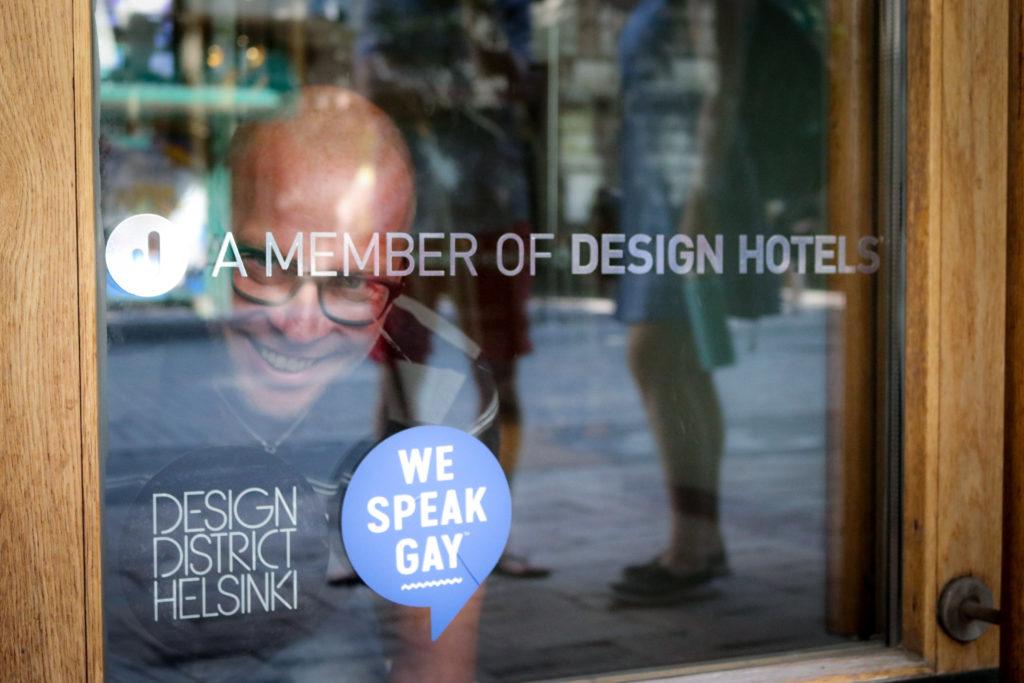 Last but not least we want to talk about open-minded companies that are inviting to LGBTQ customers. We Speak Gay Community is a community of companies and events that are inviting to LGBTQ customers creating a safe atmosphere in which you can feel valued and respected. The companies are using We Speak Gay sticker above in the window or logo on the web page und thus expressing the  values of diversity and inclusivity. The companies include hotels, hostels, stores, coffee places, restaurants. You can read more about these inclusive companies on the We Speak Gay Community page.
Inclusive Gay Travel Finland Map
Below is the Google maps version of the inclusive Gay Travel Finland map. Click on the icon in the upper left corner to display the list of the companies. When clicking on the icon in the upper right corner you open the Gay Travel Finland map in Google.