LGBTQ Friendly hostels, B&B, villas and cottages
Traveling as a LGBTQ person or couple is not always easy. Especially important is the feeling of safety and acceptance. Being LGBTQ friendly is more than just the feeling. It is also real and concrete actions, communication and representation. All these companies are committed to diversity and inclusion and are working for LGBTQ tourism in Finland as members of the We Speak Gay Community.
You can find the most LGBTQ friendly hotels in Finland here.
Hostel Suomenlinna / Helsinki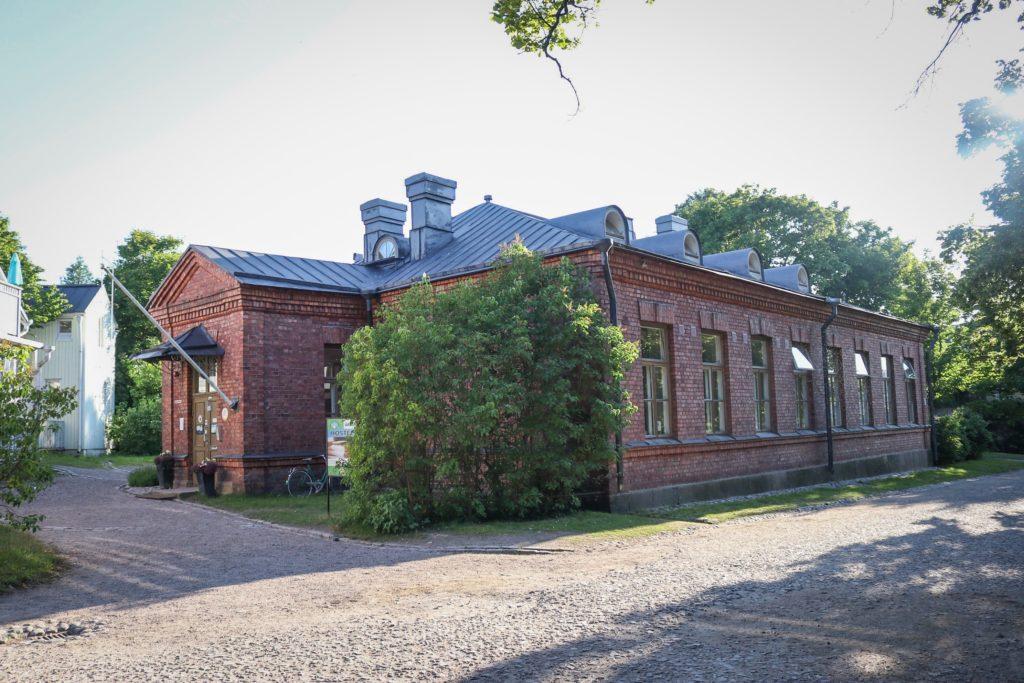 Hostel Suomenlinna is the hostel of the year 2018 located in a UNESCO world heritage site on the island of Suomenlinna. This hostel is an excellent choice if you want to experience the  Helsinki archipelago and yet  overnight just a 15min ferry ride from the Helsinki city center. The ferry starts from the market square in Helsinki. The island and the historical sea fortress are worth to experience.
Suomenlinna C 9, Helsinki
+358 9 6847471
hostel@suokki.fi
Hostel Guesthouse Pihlajapuu / Lakeland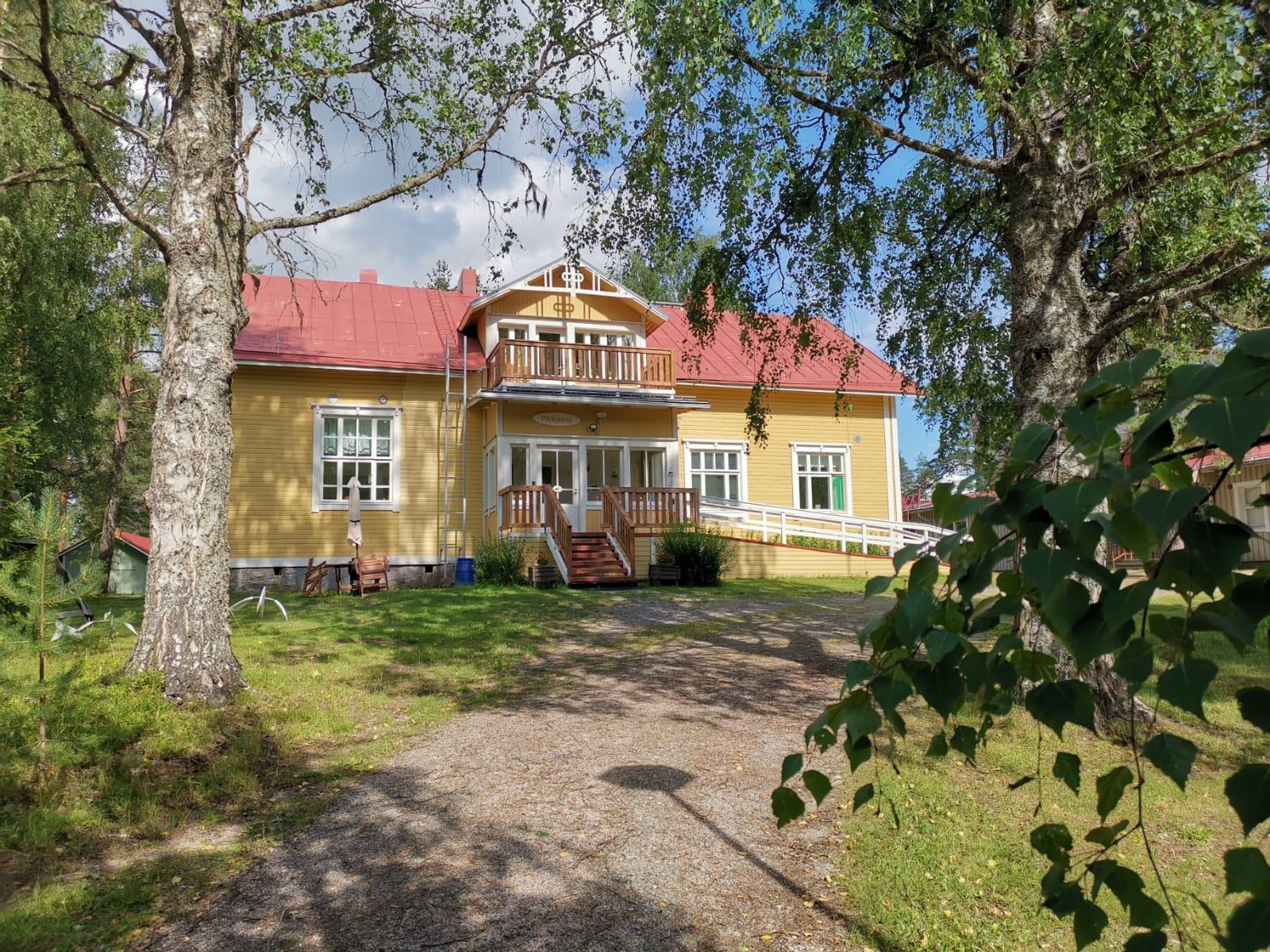 Hostel Majatalo Pihlajapuu is situated in North Karelia, Finland. The small town of Nurmes lies about 20 km away from the hostel. The traditional log house used to be a village school but has now been lovingly renovated for it's new purpose, welcoming visitors. We have ten bedrooms, seven rooms upstairs and three rooms downstairs, and can accommodate up to fifteen persons. There are lounges and balconies as well as a Finnish sauna heated with a log fire. Our kitchen provides fresh local food. We have the responsible travel certificates of TourCert and Sustainable Travel Finland.
www.aksytammat.fi/guesthousepihlajapuu
Hawkhill cottage resort / Helsinki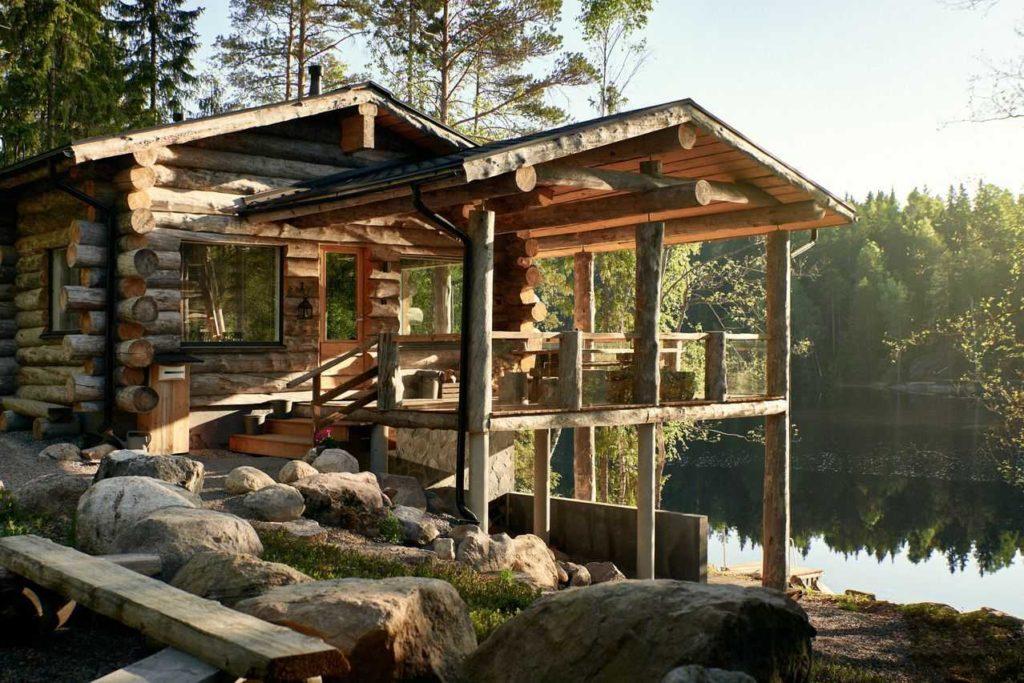 Hawkhill is a family run cottage resort surrounded by the beautiful Nuuksio National Park. We are only a 45 minute drive from the beating heart of Helsinki. Our core values are sustainability, high quality and customer satisfaction. We are CO2 neutral and we are aiming for CO2 negativity in 2021. At Hawkhill you can enjoy Finnish nature at its best with your loved ones.
Haukkamäentie 100, Tervalampi
info@hawkhill.fi
+358 40 024 0831 , +358 45 675 2956
Pirteeks / Lakeland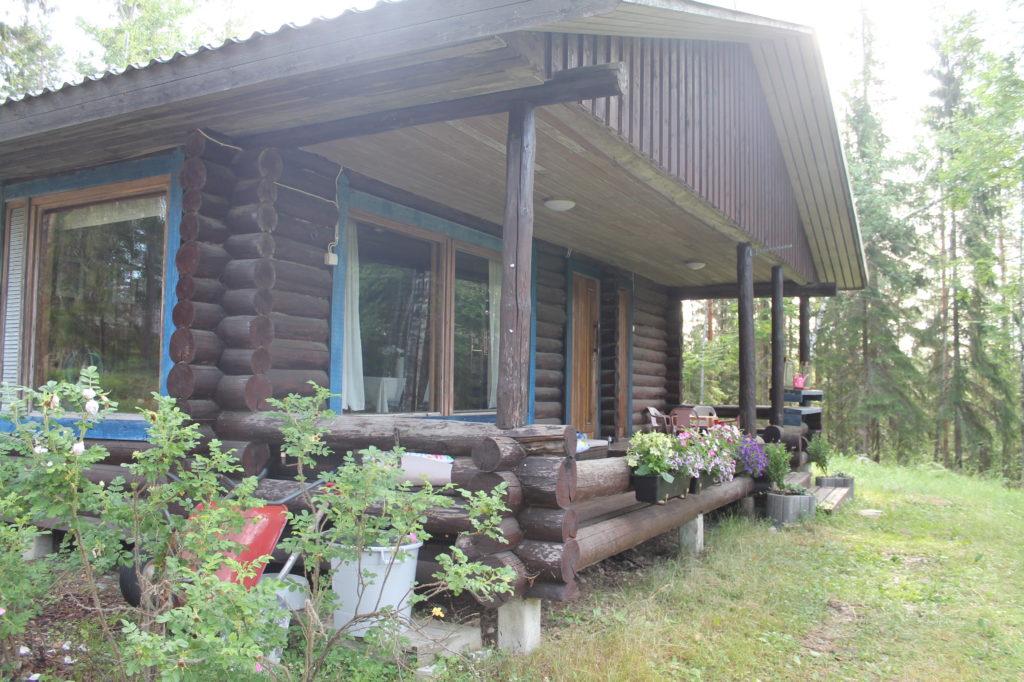 Pirteeks is a small family owned company in Loppi, one hour drive from Helsinki. We value nature, sustainability, acceptance and love. We offer mainly nature related activities and services including outdoor training camp, meditation, SUP-boarding and health counselling. There are great hiking and cycling trails around the place. We also have a small cozy cottage for accommodating up to six persons. It is located close to the main building which gives you a feeling of safety and our help is close to you. That said the cottage also has a sense of privacy and you can spend your time there without anyone bothering you. We also offer authentic smoke sauna experience close to our main building.Welcome.
Finnish website: www.pirteeks.fi
English website: www.natureinyou.fi
Kieppirinne 15, Pilpala
0403639287
anu.kosonen@pirteeks.fi
Haapala BnB / Lakeland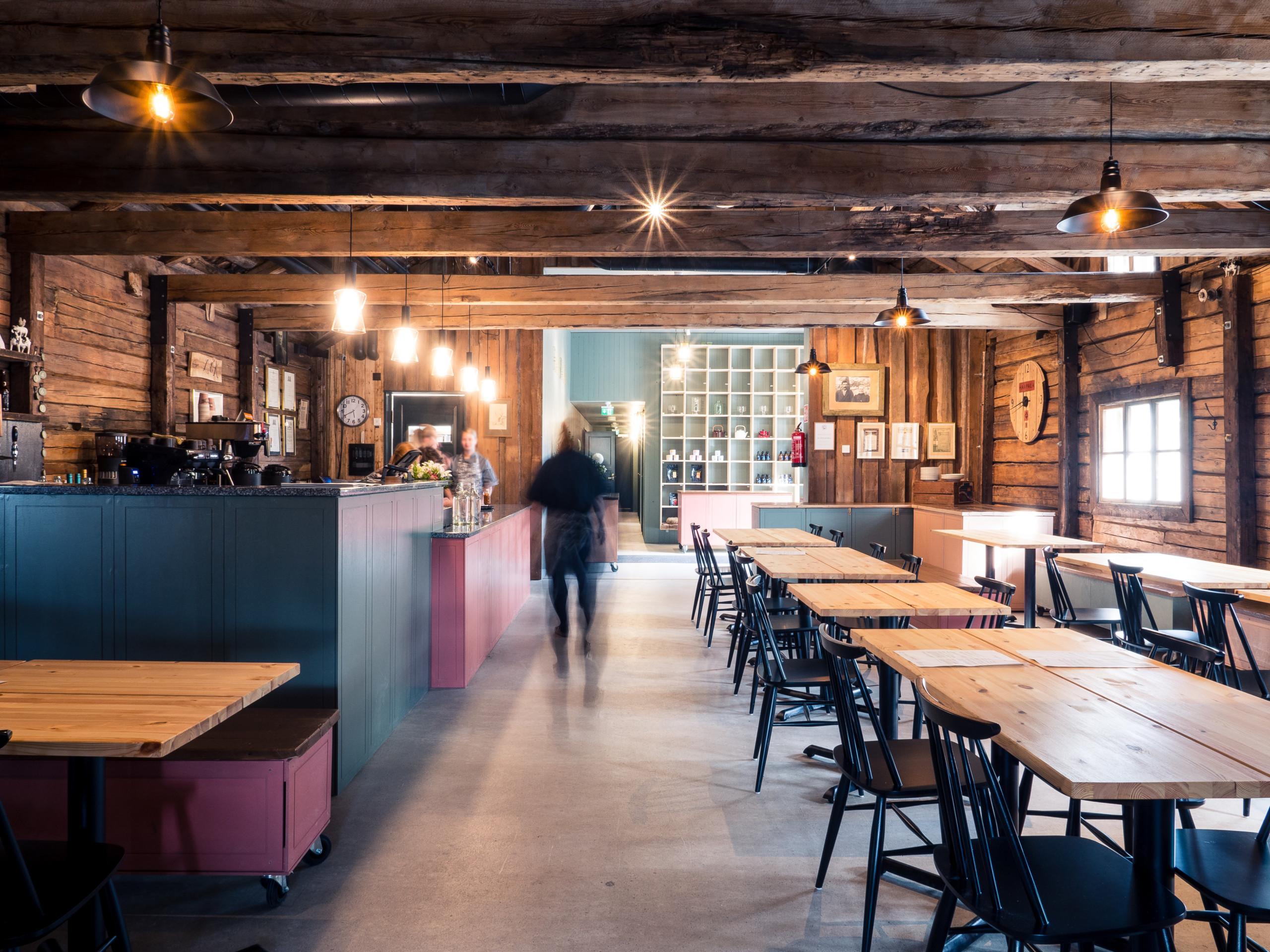 Haapala BnB is a family-owned restaurant, accommodation and brewery, offering modern Finnish experienced enriched in Finland's cultural heritage. Situated on an old family farm right next to the Vuokatti area and its activities, Haapala has got 6 charming two-person rooms in wooden cabins and a self-catering main house built in 1868 that accommodates up to 8 people. Accommodation includes a delicious country breakfast. Haapala restaurant is in an old 1940's dairy and serves also lunch and dinner (please check opening hours from haapalabnb. fi) and can be reserved for private events. The A la Carte menu specialises in sourcing foraged and locally produced ingredients and is has built a reputation for unique Finnish flavour experiences. While visiting the restaurant, you might get to watch the brewing in action from your table while enjoying your meal and Haapala's craft beer!
Tahlo Hillhouse / Lakeland
Tahlo Hillhouse and Underhill Beach & Sauna is an exciting and new project in Tampere area welcoming LGBTQ customers. Tahlo Ventures offers accommodation, adventures and presence to people around the world in Ylöjärvi by the Näsijärvi lake. #liveintahlo
B&B Pinus / Lakeland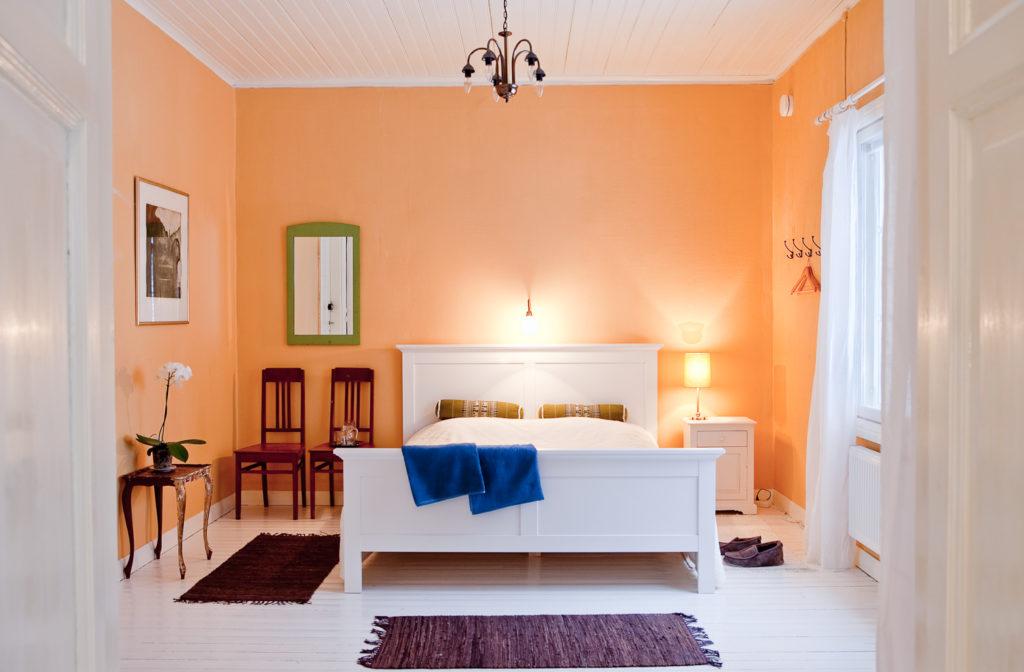 B&B Pinus is a small, peaceful and cozy bed and breakfast style accommodation in Mäntyharju, in the middle of Lakeland area. Pinus is located close to the Mäntyharju village and just 1km from the railway station. You can enjoy art in the famous Salmela art center which is nearby and go hiking in the Repovesi national park. This is our first We Speak Gay Community member in the lakeland area and is welcoming to LGBTQ customers.
Työväentie 35b, Mäntyharju
+358 40 1819200
bbpinus@gmail.com
Kaidan Kiho Villas / Lakeland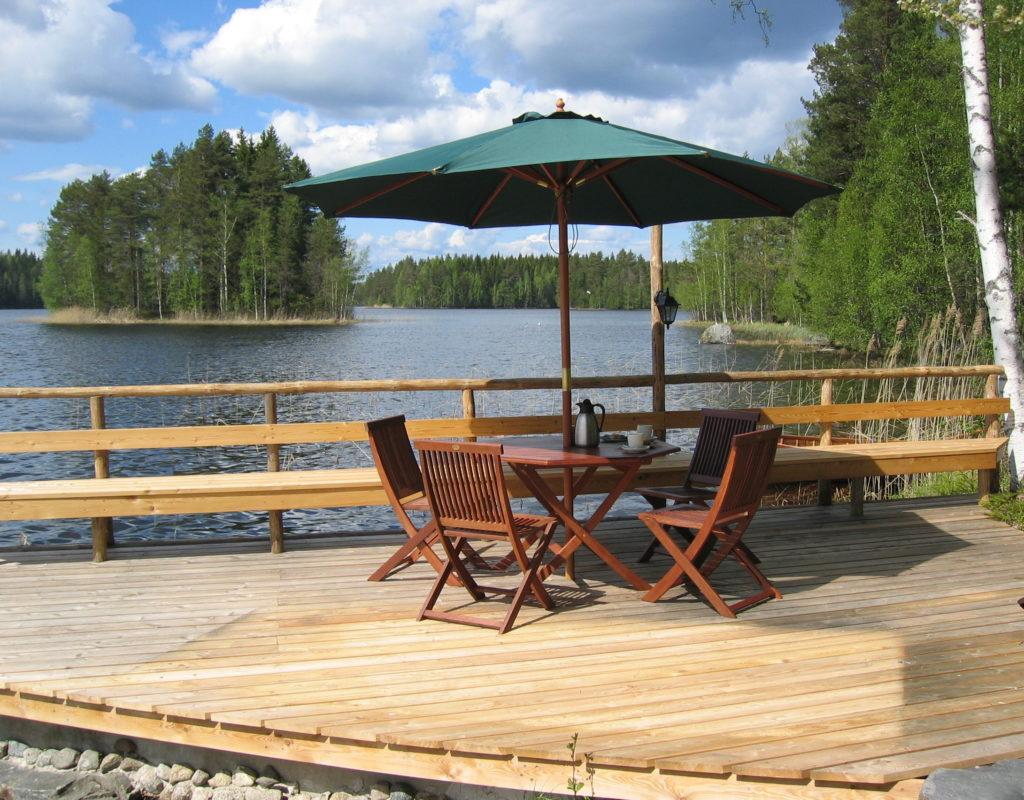 Enjoy the Kaidan Kiho Villas in the Lakeland area in Mikkeli. These eco-friendly and gay-friendly holiday homes offer luxury in the beautiful Finnish countryside. As additional service, we offer the famous smoke sauna at Kaidan Kunkku, which can be used until early in the mornings. An amazing experience. Another option for accommodation is B&B Tuukkalan tila that offers rooms in an apartment around the year. During the summer it is also possible to overnight in  cozy granaries. Very Finnish and very romantic.
Mäntyharjuntie 61, Ristiina

+358 45 634 9299


info@kaidankiho.com
Lentiira Holiday Village / Lakeland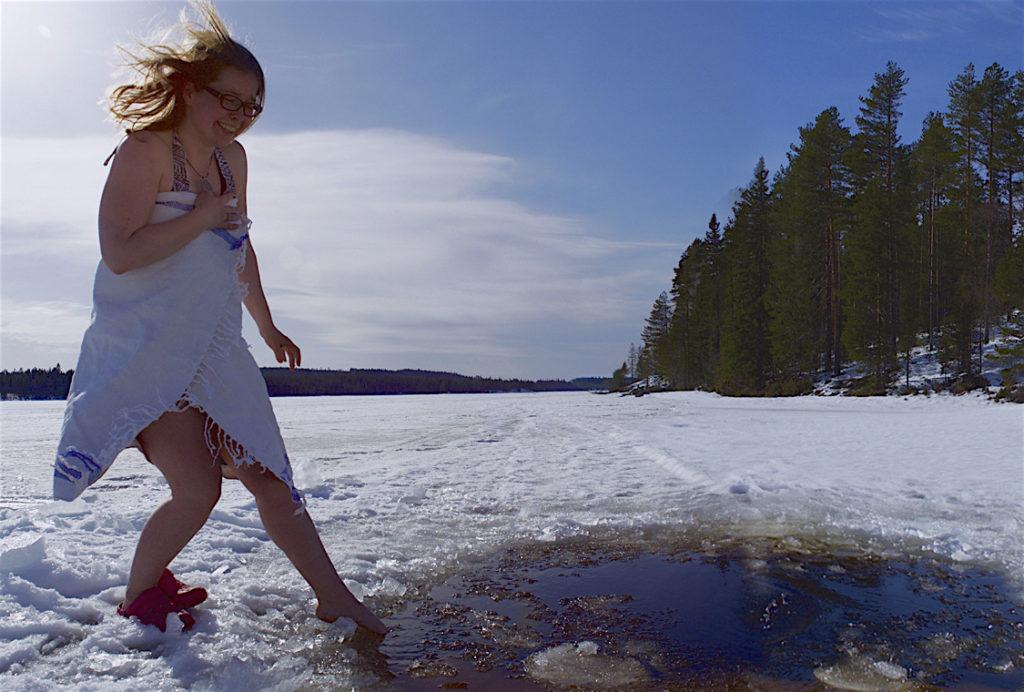 Embrace your wild side! Lentiira Holiday Village is a perfect starting point for your explorations in the arctic lakeland. Whether an uncompromising wilderness enthusiast or gathering together for relaxation and natural wellbeing, you will sure have a delightful stay in Lentiira. We offer B&B cottage accommodation with wilderness programs and traditional smoke sauna evenings all year round.
In collaboration with our local partners we provide guided elk safaris, bear watching and fishing trips as well. Hiking, canoeing, biking, swimming, cross-country-skiing and snowshoeing are popular activities that are available as soon as you step out from your cottage. Just bring Your curious mind along, and Lentiira's square magic will be there for your to discover.
Petäjäniementie 121, Lentiira Finland
+358 44 728 8930
sales@lentiira.com
Kommee Kurki vacation house & private Tentsile camping / Lakeland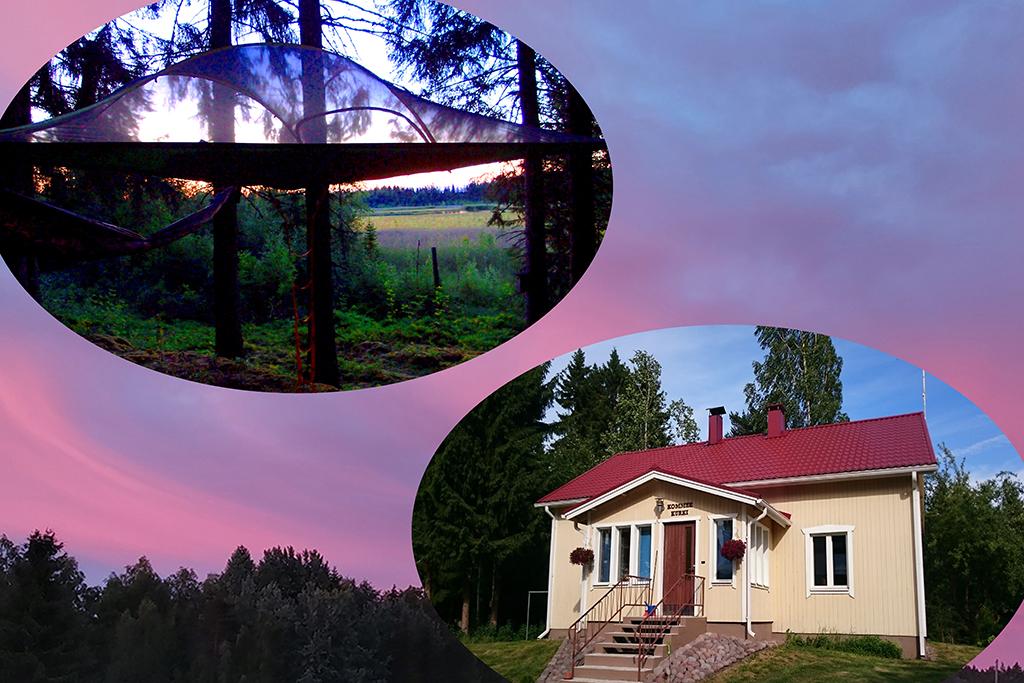 Kommee Kurki stands for safe accommodation in high quality house and at our private Tentsile tree tent campsite surrounded by an amazing soundscape. This is the perfect place for nature lovers, cyclists, hikers and families with children. Kommee Kurki is located in the countryside of Sastamala in the Tampere Region. Why not take a break in this relaxing atmosphere?
Kommee Kurki is situated next to a bird lake which is home to cranes and whooper swans. The Tentsile campsite is at the best viewpoint to watch the cranes and is available during May-September. The well-equipped vacation house of 100 m² is available year-round. Read more and book at our web store:
Säynätsalo Town Hall / Lakeland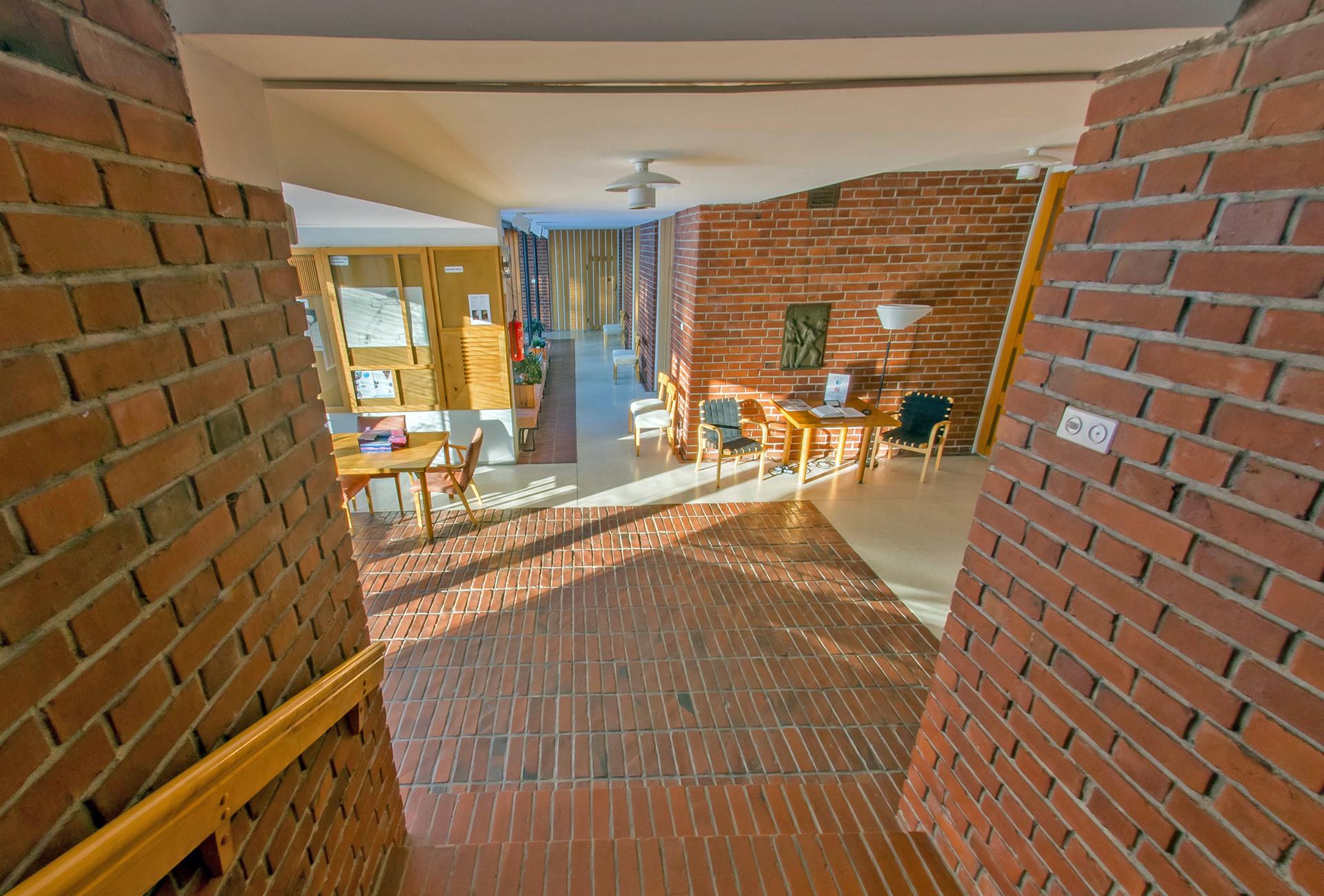 Säynätsalo Town Hall is one of the most significant works of architect Alvar Aalto. The building has an internationally renowned position in the history of modern architecture. Despite its name, the building is no longer in administrative use, as Säynätsalo is now part of the city of Jyväskylä.
Numerous visitors from all over the world come to admire and marvel at Aalto's beloved masterpiece. In addition to architecture, the archipelago environment of Säynätsalo offers plenty to do and experience. Aalto himself fell in love with Säynätsalo and named the islands "Tahiti of Lake Päijänne."
There are unique and original apartments and guestrooms to stay overnight.
The Town Hall also has meeting and banquet facilities, e.g., for marriages.
Aurora Holidays / Lapland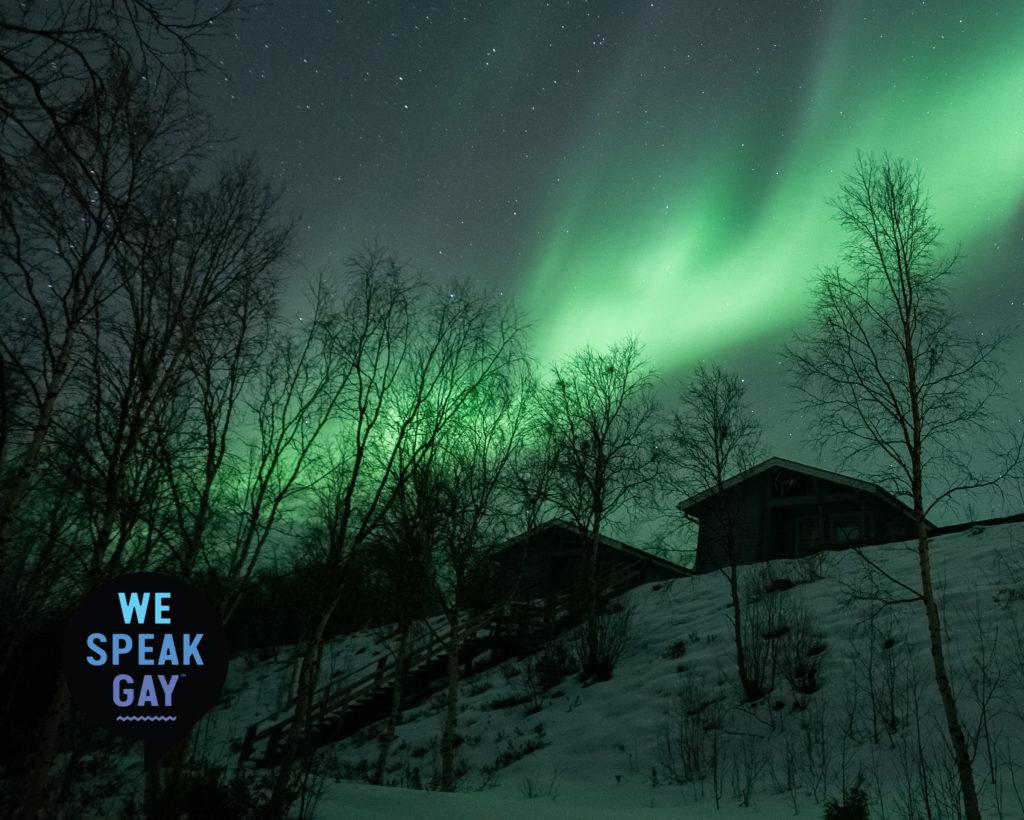 Aurora Holidays resort is the first We Speak Gay member in Lapland, in the most northern part of Finland. If you dream of experiencing the Northern Lights visit Aurora Holidays between September and April and they will do their best to make that dream a reality. The location of Aurora Holidays in Utsjoki, 450km North of the Arctic Circle, is ideal to chase the Aurora Borealis.
Nuorgamintie 815, Utsjoki
+358 40 7625005
Contact@auroraholidays.net
Arctic Land Adventure / Lapland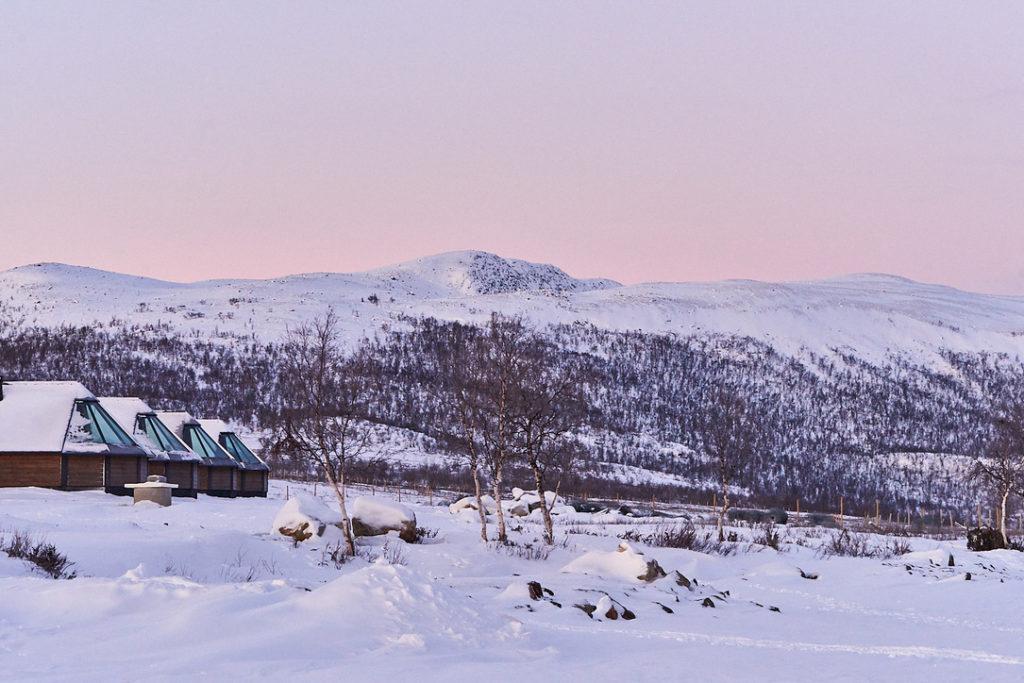 Traditional Sámi Reindeer Ranch offers luxury accommodation in Glass Igloos combined with 'live like a local'. Reindeer Ranch visit and traditional Lappish food experience featuring local reindeer, fish and berries. Arctic Land Adventure's experience packages are designed to give the guests a glimpse to the reindeer herder's life, offer an opportunity to be part of the nature and wildlife, to hunt the Northern Lights during the dark winter nights or just to relax in the Sauna and
outdoor jacuzzi by the lakeside under the Arctic sky. Located at Kilpisjärvi, in the Northwesternmost corner of Finland, Arctic Land Adventure offers the guests an unforgettable combination of nature, silence and luxury.
Käsivarrentie 12411, Kilpisjärvi
+358 40 0454516
sales@arcticlandadventure.com
Aurora Pyramids / Lapland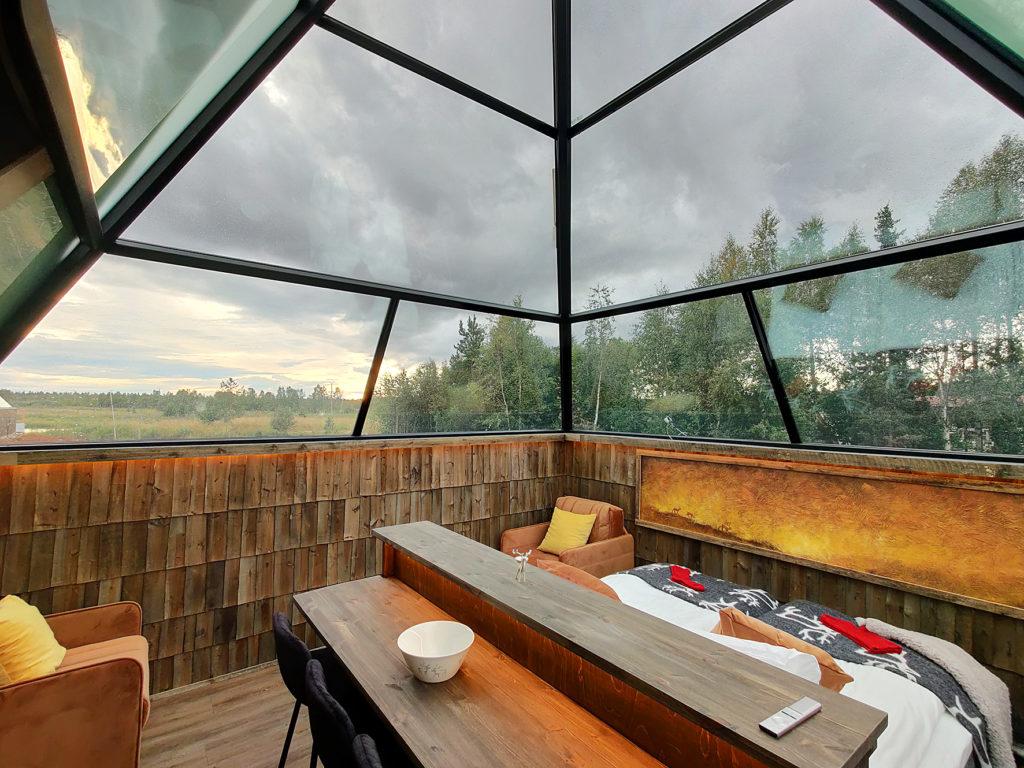 When you stay at the glass-roofed Aurora Pyramids, you can almost touch the ever-changing sky, nature and its forces.In the summertime, you can admire the midnight sun, the gorgeous colours of nature prevail in autumn with orange sunsets. During winter, you can experience the mystical Polar night with thousands of twinkling stars.
Heavenly nature and the Firmament present themselves through the glass roof in a new way, every day. The pyramid shape has provided positive effects to the human body throughout the ages. The beds in the pyramids are also aligned with the magnetic north pole. The Pyramids and the Aurora Borealis, or Northern Lights, form an empowering experience, taking the traveller closer to a balance with nature. An immemorial experience within the powers of nature – reach balance and collect energy for everyday challenges.
This roomy accommodation suits couples or parties of three.
www.hulluporo.fi/aurorapyramids
Palosaarentie 30, Levi
+358 16 6510100
hotel@hulluporo.fi
 AT Nature / Lapland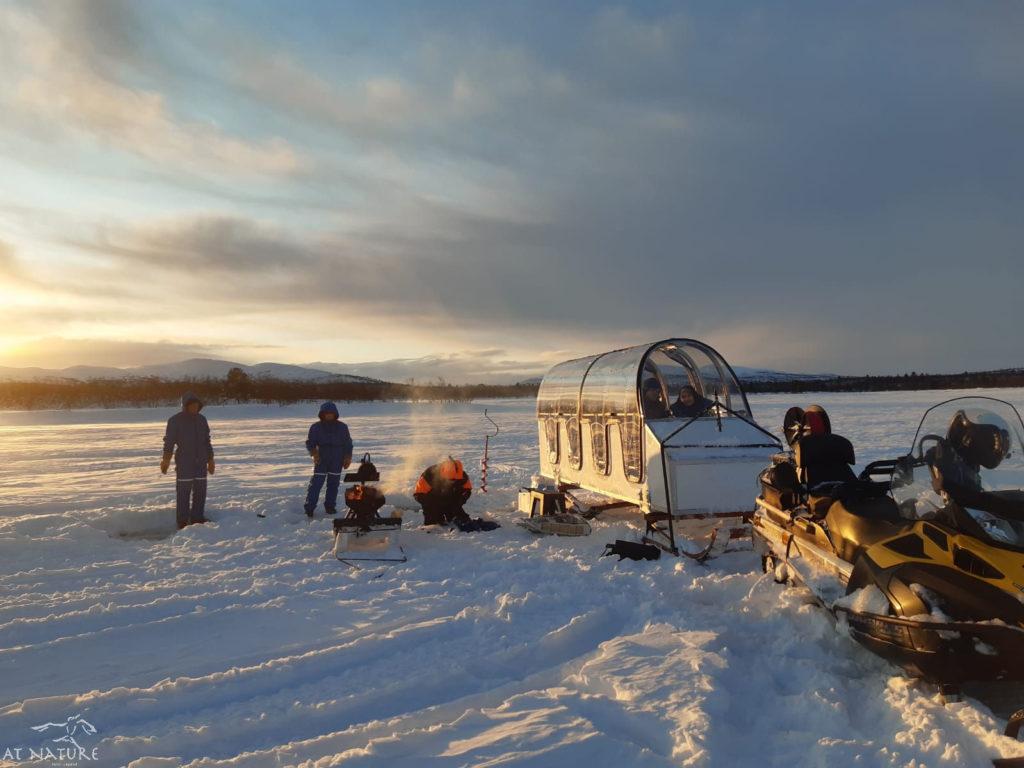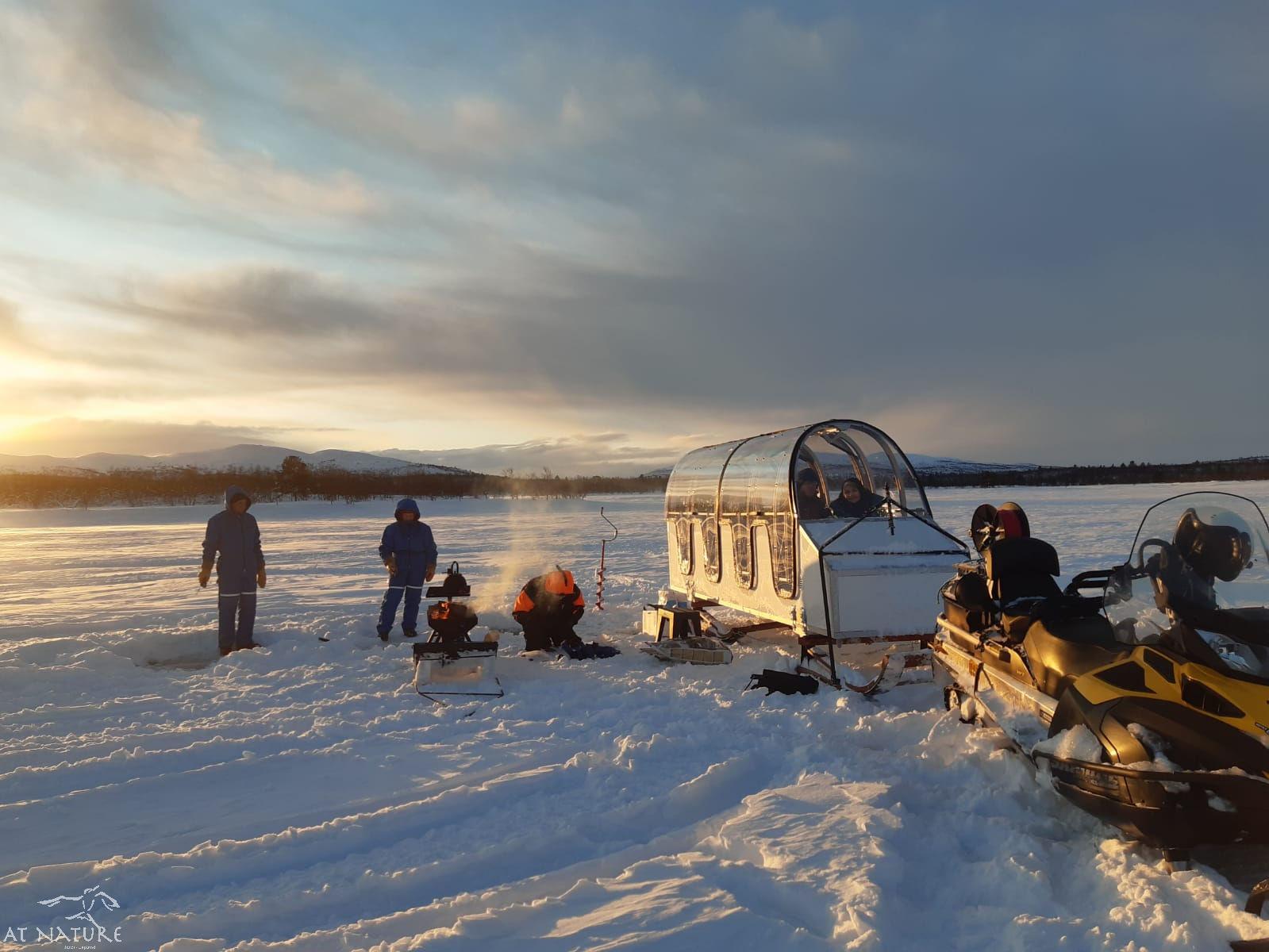 AT Nature is a responsible family-run business offering outdoor activities, accommodation and packages in Inari, Lapland. The groups are small (2–6 people) or private and the activities include always home visit. We live next to the wilderness area Muotkatunturi and are happy to pick you up from Inari village to enjoy tranquillity around us. We guide in English and in Finnish. However, private activities can also be in German. Welcome to experience arctic alternative with us!
Terstontie 123, Inari
+ 358 (0) 40 328 1850
info@atnature.fi
Ecological accomodation in Metsä kolo / Lapland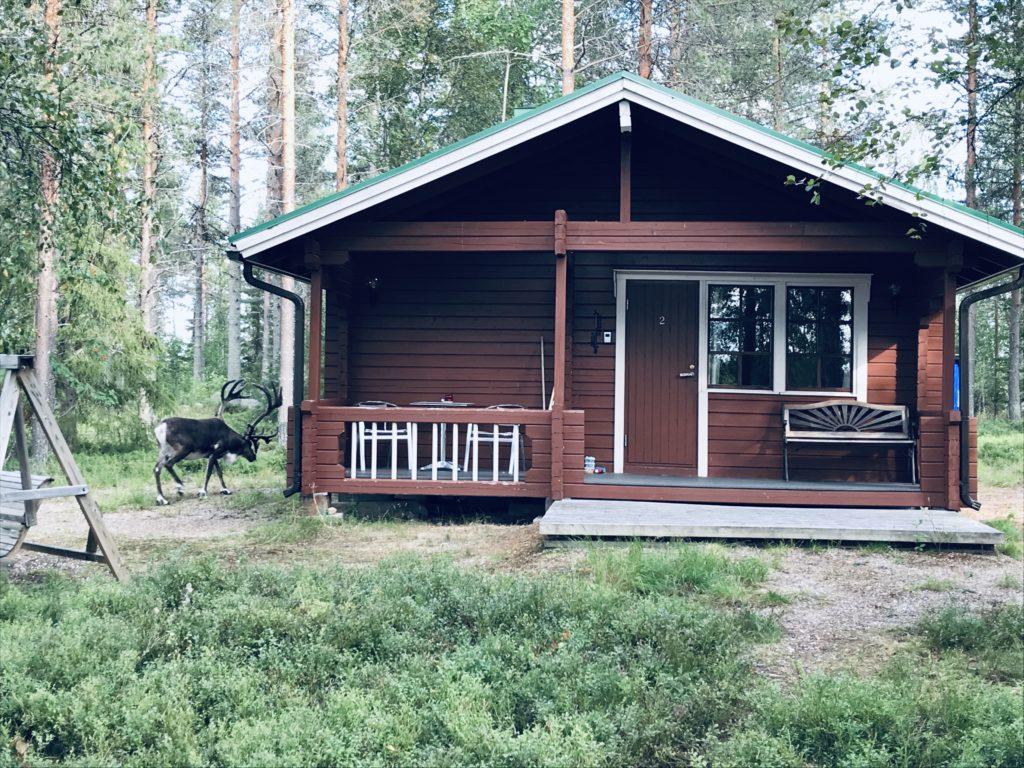 Sleep in a tree, in a traditional cottage by the lake or in the main house.
Ecological and relaxed accommodation on the shores of Lake Saarijärvi in Finnish Lapland. Metsä Kolo is a new way of relaxing in the nature. You can just relax or choose some of the peaceful activities like paddling, hiking in the night or massage.  We invested in top quality Finnish products and materials in interior design. In late summer 2020, we opened our doors to Lapland travelers.
Welcome to relax and enjoy the peace of nature in Metsä Kolo.
Rökkösentie 97760 Saariharju, Ranua
+358 (0) 45 2309 309
alexandra@lapinmetsalainen.fi
Naali Lodge / Lapland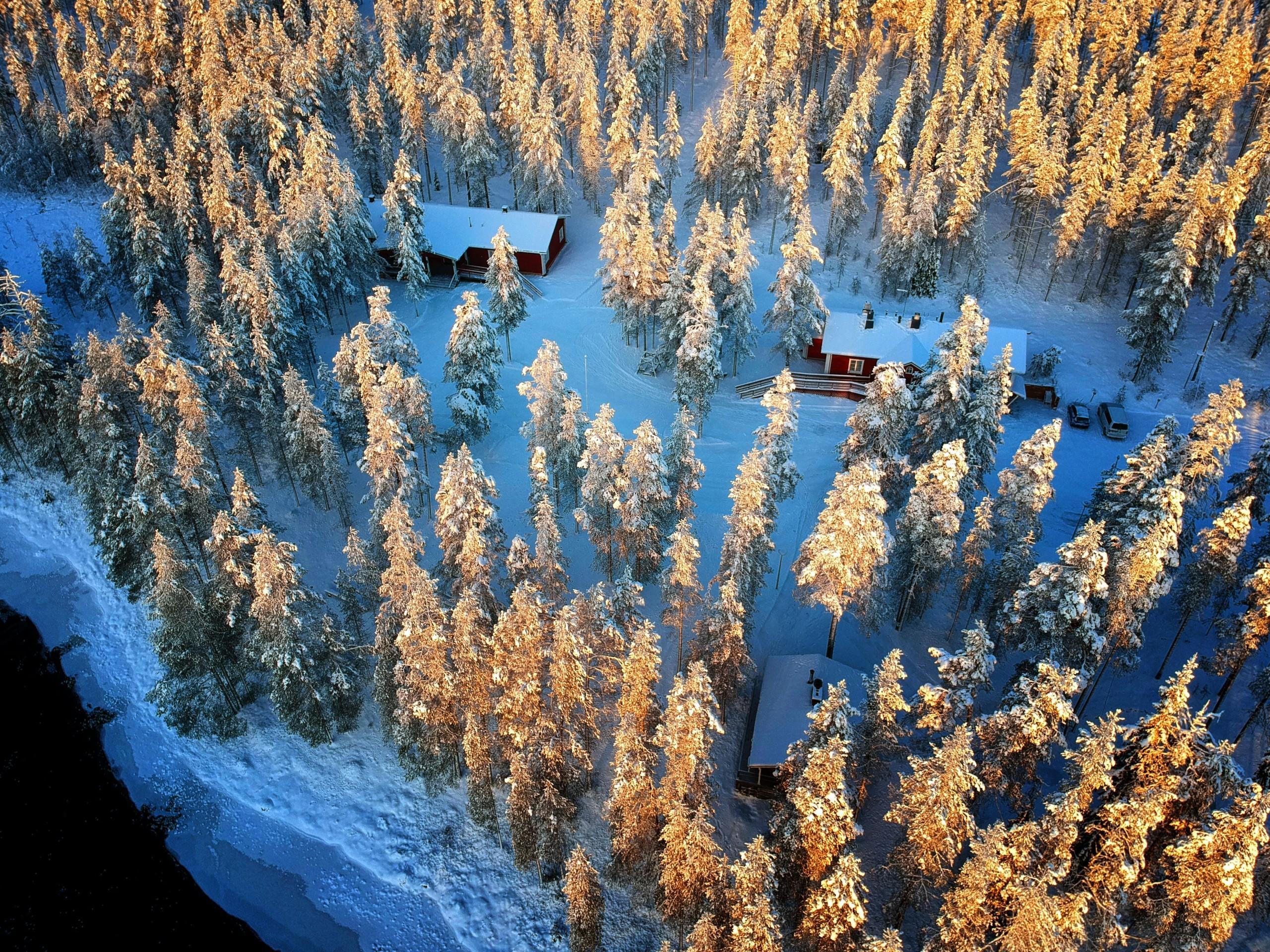 Naali Lodge is a wilderness eco lodge located on the edge of a small lake in the forests of Posio Lapland. We provide cozy accommodation & small-adventures in a peaceful setting. Housed in a former lumberjack house in traditional logs, Naali Lodge, labeled Green Key and Sustainable Travel Visit Finland, offers neat comfort, eight tastefully decorated rooms and a warm welcome.  Whether you are blue, yellow, black, pink or striped green, whatever your religion or sexual orientation, you will always be welcome. Only one thing matters to us, respect for nature and others.
Kotasaari / Coast & Archipelago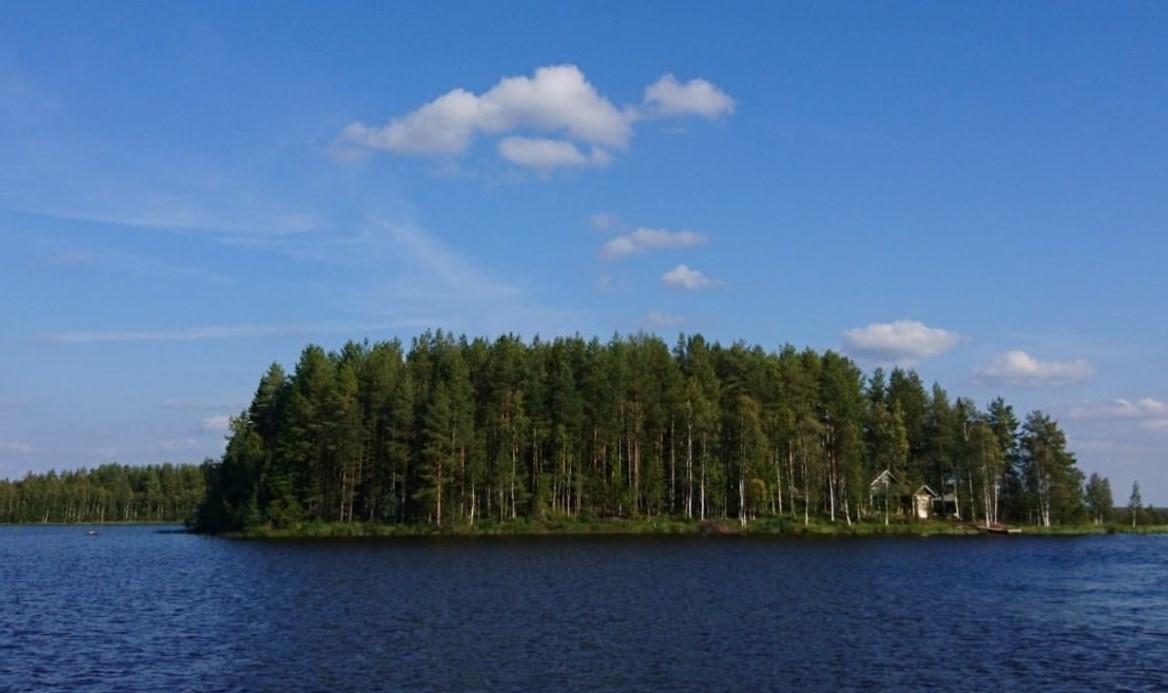 A cosy island just for you
The Kotasaari island is located not only in the middle of nowhere but also in the middle of Finland. The island offers you an unspoilt natural setting for your holiday. There's no electricity and the washing water is taken from the lake. The cottage accommodates comfortably two people and in addition we have two tree tents.
You can enjoy the soft warmth of the sauna, take a swim or a canoe trip on the lake. Come and enjoy having an entire island all to yourself in a traditional Finnish cottage idyll!
You can find the most LGBTQ friendly hotels in Finland here.