Gay Travel Finland Community is a community of open minded companies and events that are welcoming to LGBTQ customers creating a safe atmosphere in which you can feel valued and respected. These companies are committed to inclusion and want to support diversity.
Basic promotion package for members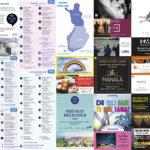 Being part of the Community you will be presented on the page and in its social media channels, in Instagram and Facebook. You will also be listed in the Gay Travel Finland Map which is delivered in all the hotels and hostels in Helsinki area, all together in more than 100 places. You will also be listed in the Google maps on the Gay Travel Finland site. Here are the members so far.
LGBTQ optimized page on Gay Travel Finland site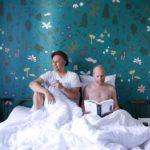 As a member of the Community we can offer you for a discounted price the production of an own site with LGBTQ related photos and SEO (Search Engine Optimized) content for LGBTQ travelers. This way you will appear on top of queries in Google search. Here for example page for Hotel Klaus K.
Extra promotion on LGBTQ related fairs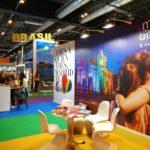 Gay Travel Finland Community members have the option of participating in fairs where Gay Travel Finland is promoting Finland and selected members of the Community. The fairs are ITB Berlin, Fitur in Madrid and IGLTA Convention. These are the main fairs for LGBTQ Tourism. This cooperation will be agreed case by case and Gay Travel Finland will do the promotion. Learn more about these fairs here.
We Speak Gay certification to promote diversity and inclusivity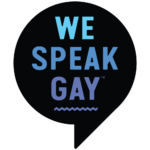 We Speak Gay is a certification for companies and events for being LGBTQ inclusive. The certification process includes LGBTQ specific diversity training and requires LGBTQ inclusive communication and representation. These are concrete actions that prove your company's social responsibility 365 days a year, not just during the Pride. Read more about We Speak Gay here.
Let's make business with a twist
For more information please fill in the form below or contact me by sending message to hannu(at)wespeakgay.com or call +358 44 5151700.