Gay marriage in Finland – one year anniversary
March 1st 2017 was a huge date for the LGBT community in Finland – that's when same sex marriage became legal. It is also the day when we got married together with 8 other couples in Helsinki in the theatre Kapsäkki. This is exactly one year ago so today is our one-year anniversary and one-year anniversary for same sex marriage law in Finland.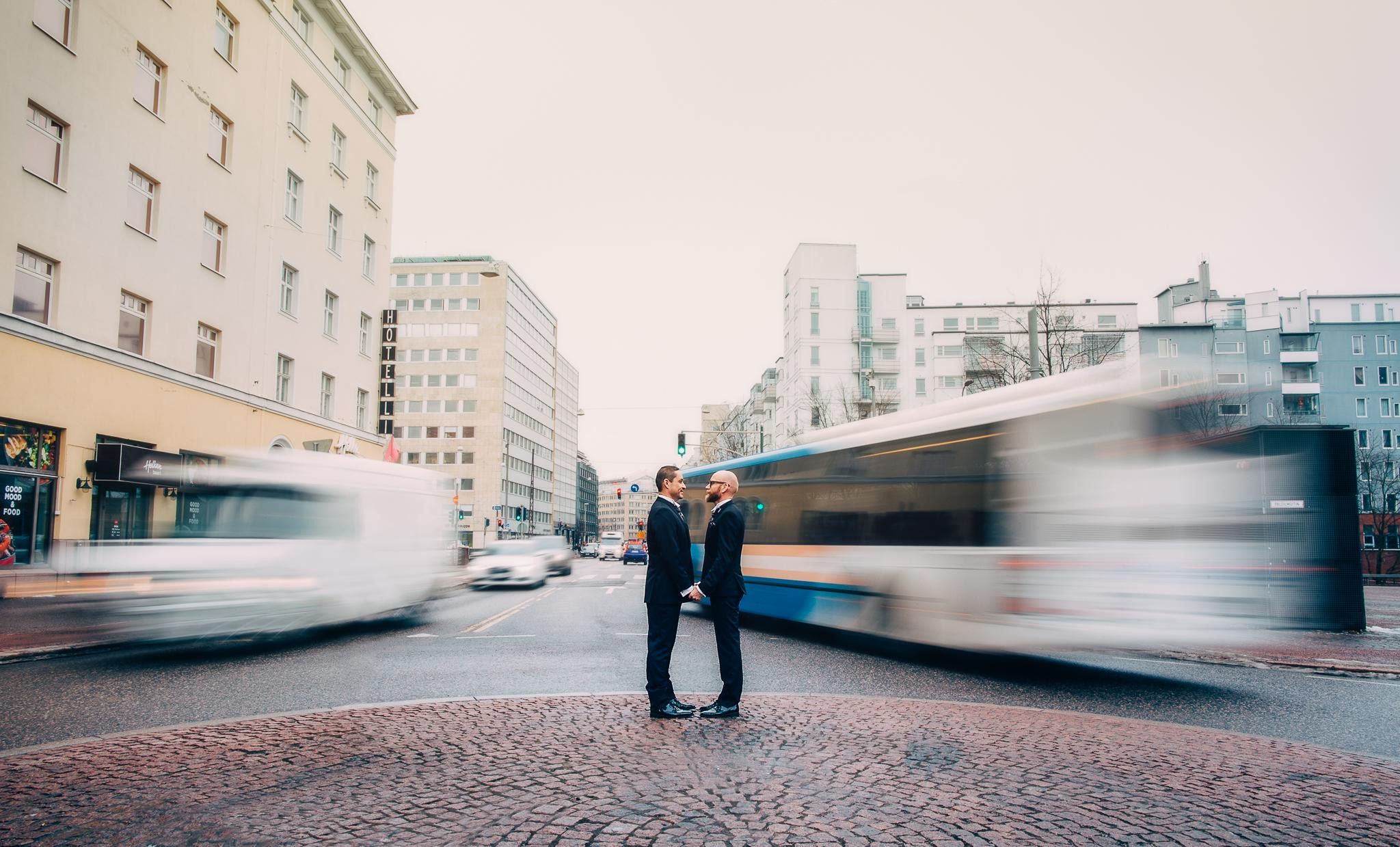 To have the same rights as anybody else is important. It is important for individuals but also for the whole LGBT community. It is also an important signal to the world about the Finnish society. We as Finns stand for diversity, human rights and inclusivity.
Finland is the second most gender equal country in the world and the second best country to be a girl. Same sex marriage law is an important step towards being the best country to be gay, the most gay friendly country in the world. We as gay bloggers strive in our own way to make this happen. We visit seminars and companies talking talking about our feelings and experiences and opening people's eyes for these matters.
Photo shoot in hotel Helka
Anyway, since today is our one year anniversary, we wanna share some pictures with you from our wedding day exactly one year ago. We stayed in the gay friendly hotel Helka in Helsinki for two nights and we had our wedding photo shoot there. Our wedding photographer was Satu Mali. We met her for the first time on our wedding day and she was amazing. We had the photos taken just before the wedding party and of course we were a bit nervous. Satu made as feel so safe and comfortable. Since then we have been really good friends. We highly recommend her for LGBT weddings.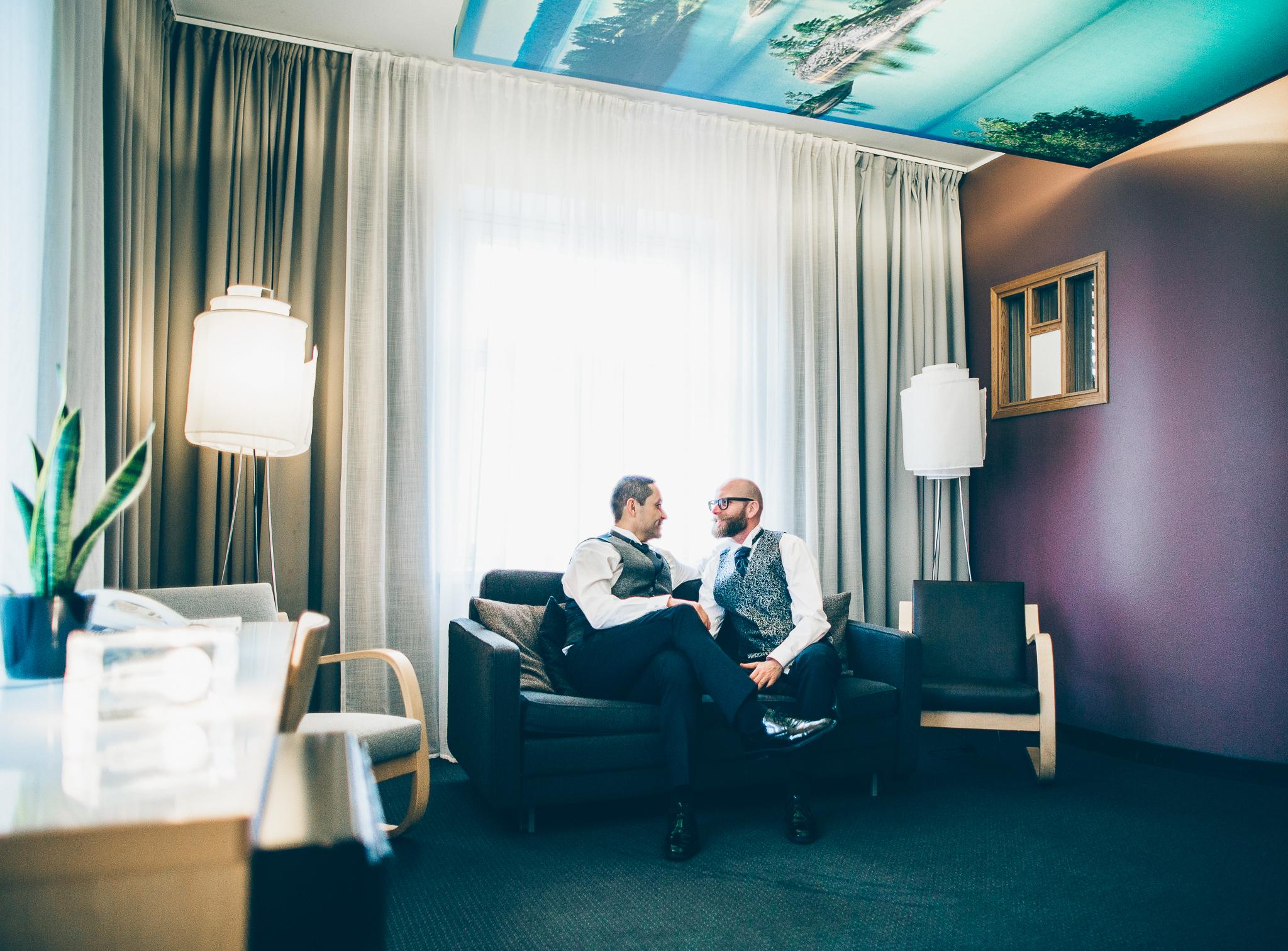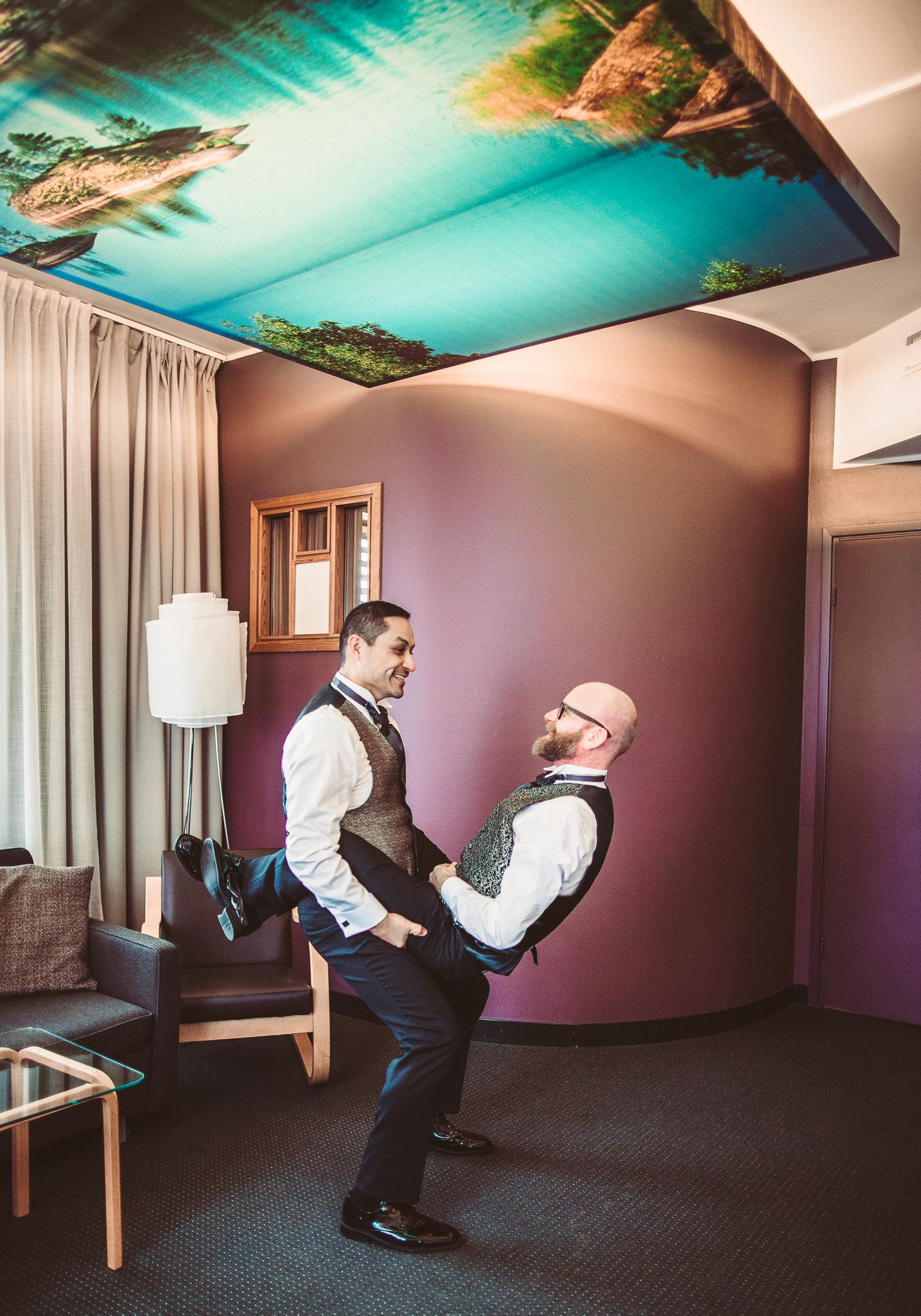 Finally getting married
We got married with eight other couples in Helsinki. We were the chosen ones 🙂 The event was called "Finally getting married" and it was sponsored by the KONE foundation. This was for us the best way to get married because everything we needed to do was to show up. Some couples want to plan their wedding but for us this was a perfect solution. The program, decorations, serving, everything was planned for us.  Each couple invited 10 closest friends or relatives so in the end it was still very private wedding with around 100 guests.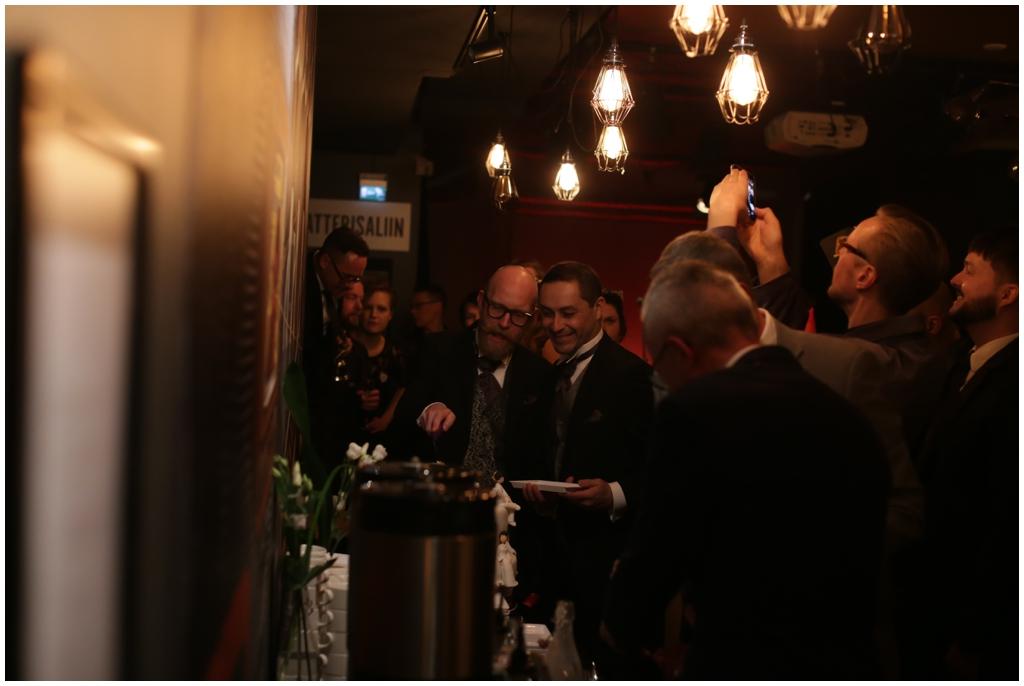 After our wedding we were invited to share our story in Gayweddingblog in UK. You can see even more pictures from our special day there.