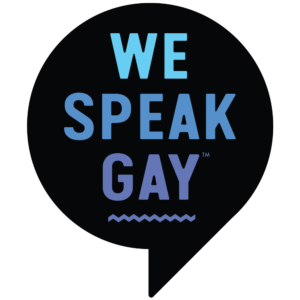 We Speak Gay Community is a community of open minded companies and events that are welcoming to LGBTQ customers creating a safe atmosphere in which you can feel valued and respected. These companies are committed to inclusion and want to support diversity.
Taksi Helsinki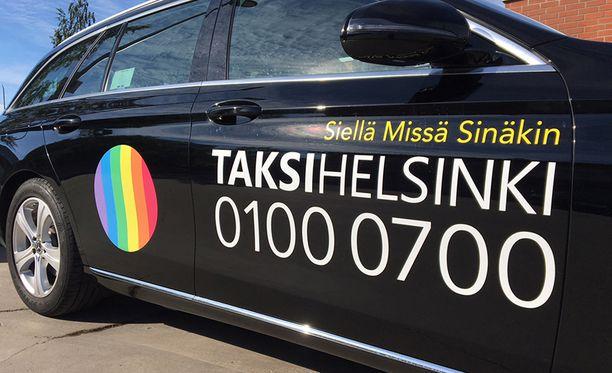 What is your first contact in a new country? Very often it is the taxi driver. Taksi Helsinki is the biggest taxi operator in Finland with more than 1300 taxis in the  Helsinki metropolitan area. Taksi Helsinki has been promoting diversity and equality in Helsinki Pride and now is a member of the We Speak Gay Community. Read more. When using the Taksi Helsinki cabs your are also supporting diversity, inclusivity and LGBTQ rights.
Hotel Klaus K / Helsinki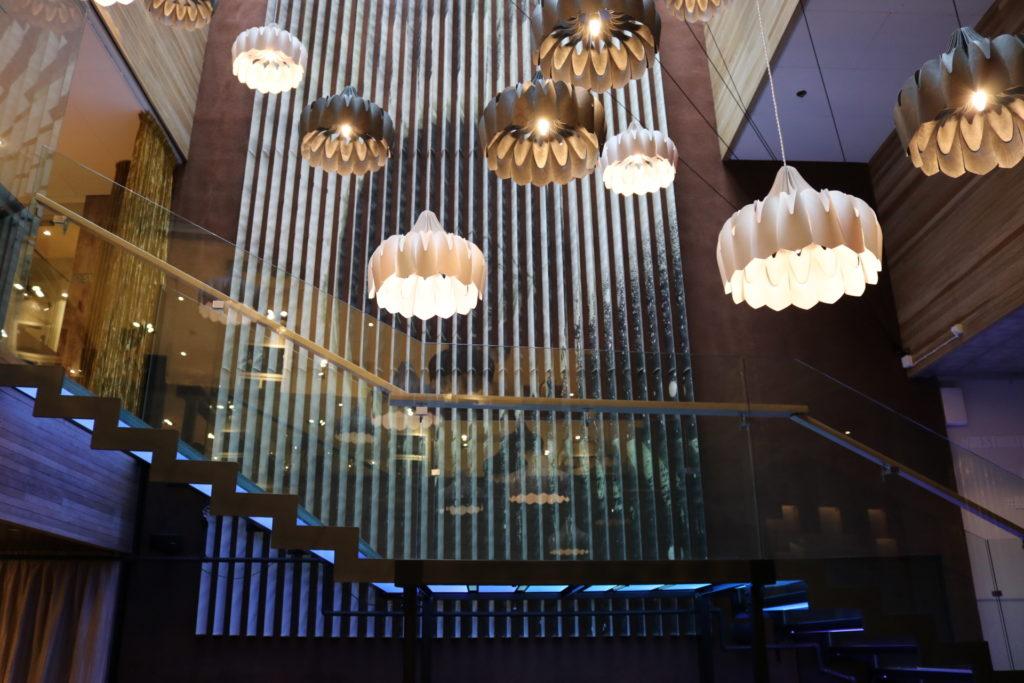 Located in the heart and center of Helsinki, Klaus K is the perfect modern style hotel, the first design hotel in Finland. Inspired by the national epic Kalevala – it's nature and dramatic design follows all the rooms and interior. The hotel has also a weekend package for Tom of Finland fans. You can see more pictures and lifeof2men experience from March 2018 here. Also the traveling gay couple Karl and Daan Coupleofmen visited Klaus K hotel in August 2018.
Hotel Helka / Helsinki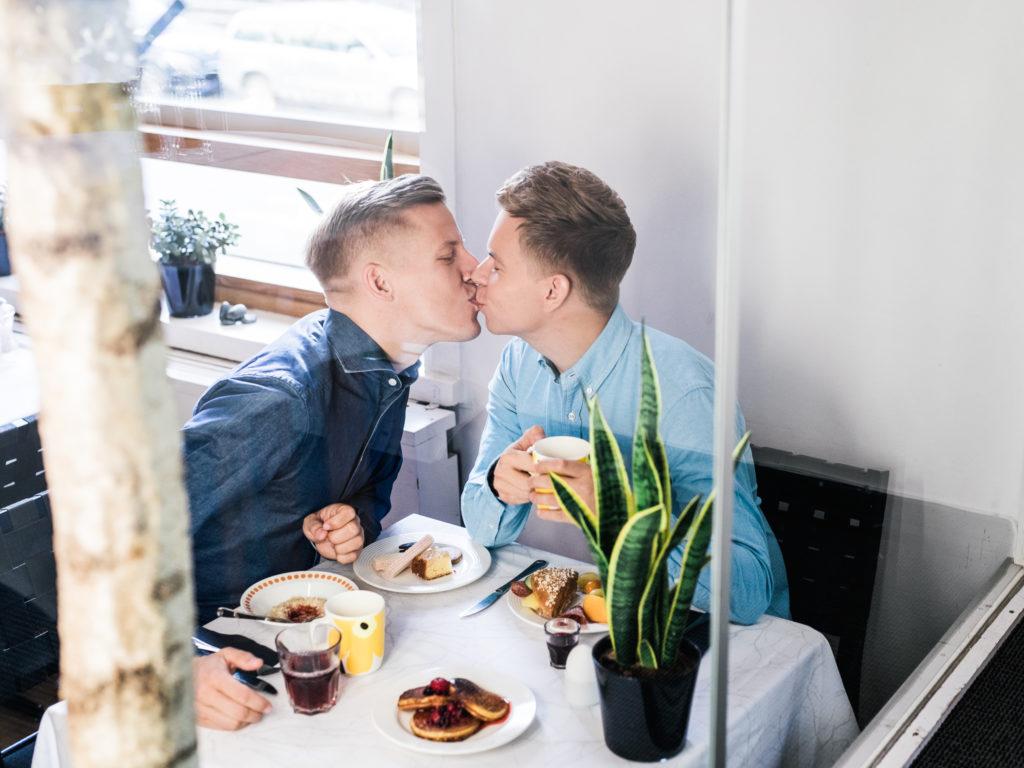 Hotel Helka is the hotel for responsibility, diversity and inclusion in Helsinki. During the last few years Helka has been a pioneer in Finland talking about these values and also making them visible through actions and communications. Helka has a long history but at the same time a very modern way of thinking and caring. Helka is building a better tomorrow.
Hotel Helka is located in downtown Helsinki. One of the most popular gay clubs Hercules is located next to the hotel and it is very easy to reach all the attractions of Helsinki from here.
Hostel Both / Helsinki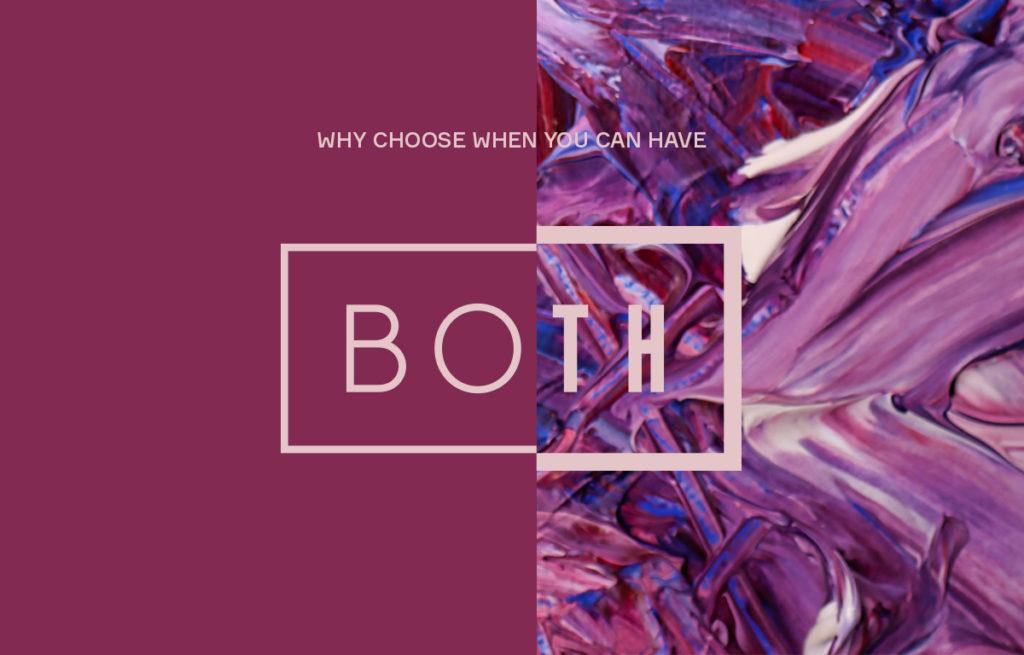 The world is not just black or white, nor either or. We believe in a world that is Both. Both is driven by our values of sustainability, tolerance, and multiculturalism. We are here to boost both good will and better understanding of one another. Our facilities and services are built using the same logic. When you choose Both, you can really have both. We offer private rooms (all with en suite bathrooms), which secure you a peaceful stay and a good night's sleep. For the socialites we offer cool shared spaces to have a relaxing chat with neighbors.
We are open from the 1st of June till the 1st of September.
Hostel Suomenlinna / Helsinki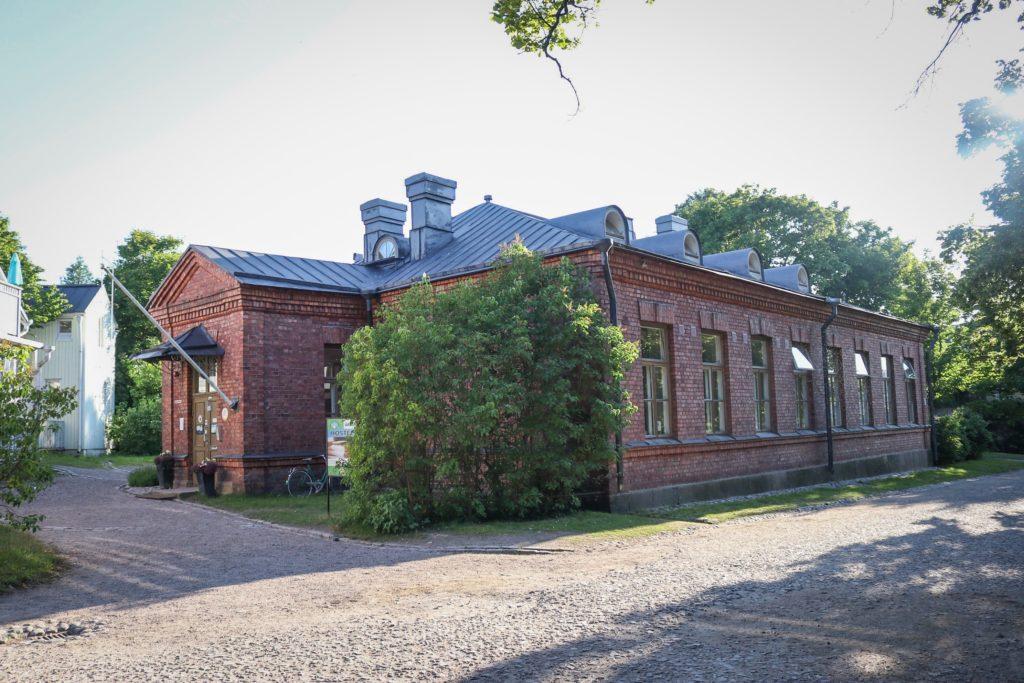 Hostel Suomenlinna is the hostel of the year 2018 located in a UNESCO world heritage site on the island of Suomenlinna. This hostel is an excellent choice if you want to experience the  Helsinki archipelago and yet  overnight just a 15min ferry ride from the Helsinki city center. The ferry starts from the market square in Helsinki. The island and the historical sea fortress are worth to experience.
Myö Hostel / Helsinki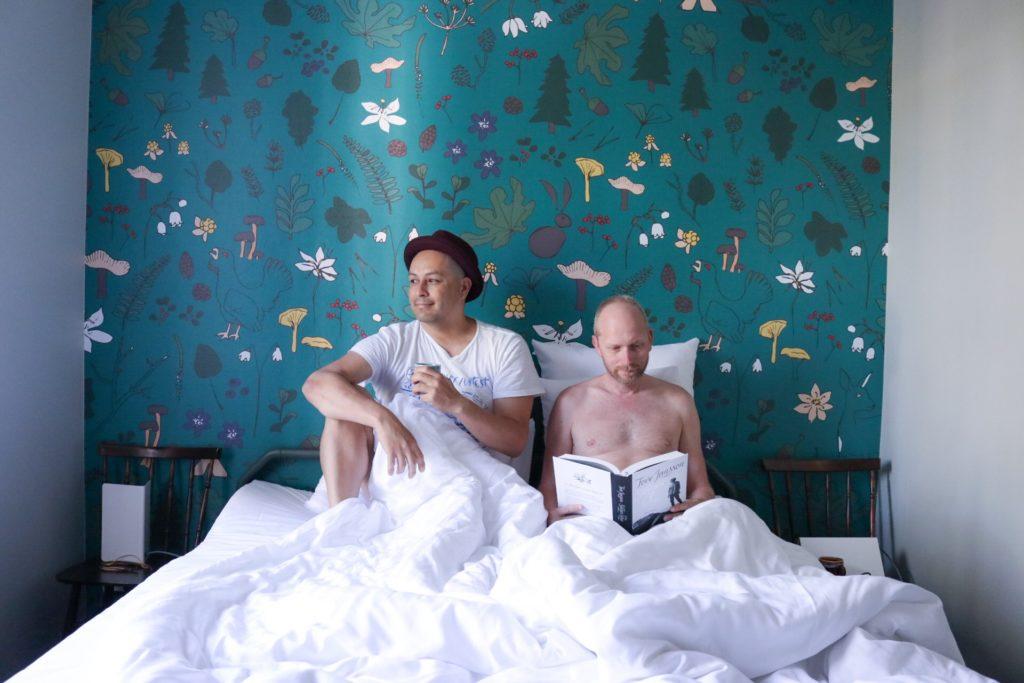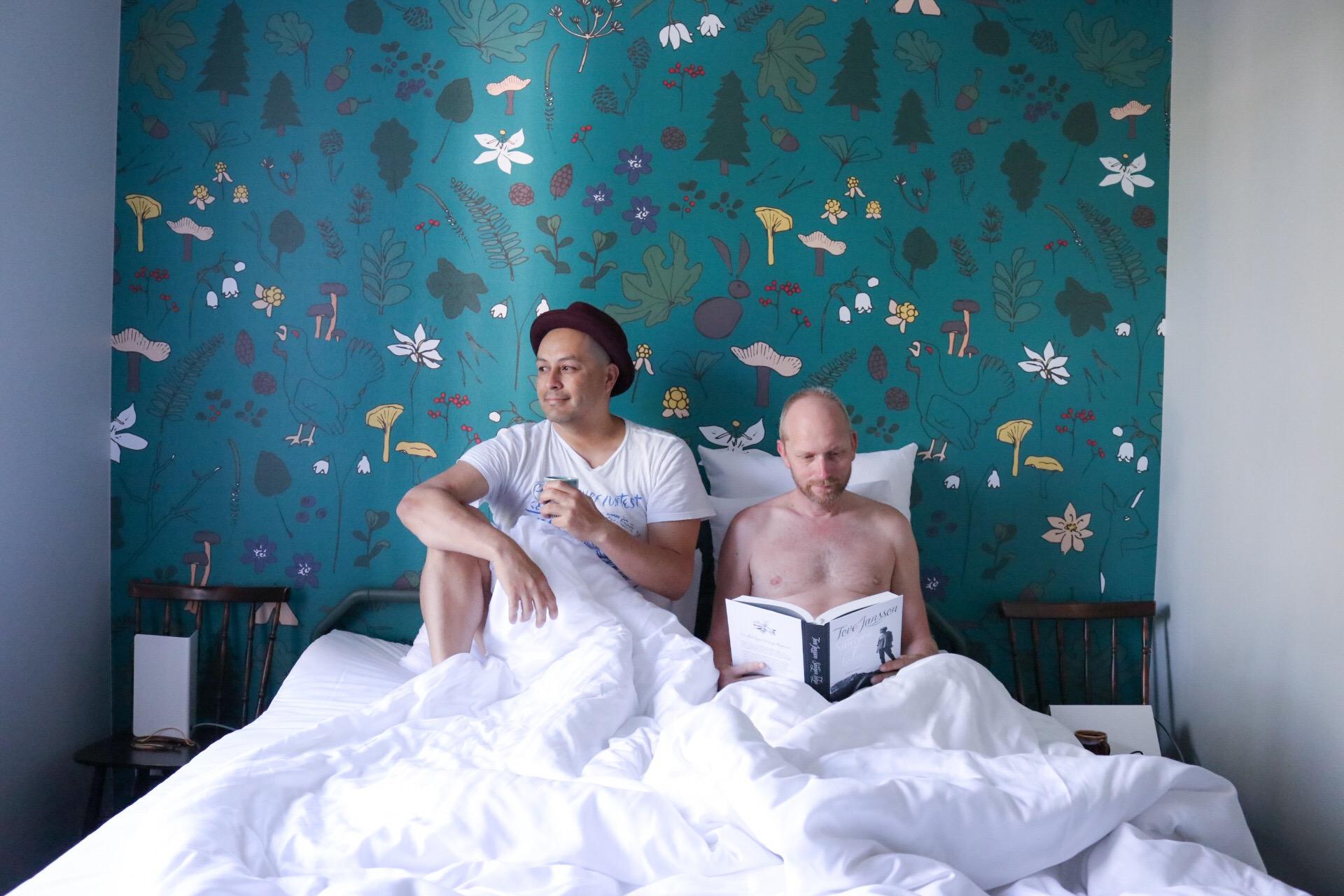 If you want to stay in a more communal environment and make a difference, Myö Hostel is your choice. This brand new hostel is just a few kilometres from Helsinki downtown. The hostel offers jobs for people with disabilities and in this way communicates about inclusivity and diversity. The hostel wants to play it fair.
Hotel Krapi / Helsinki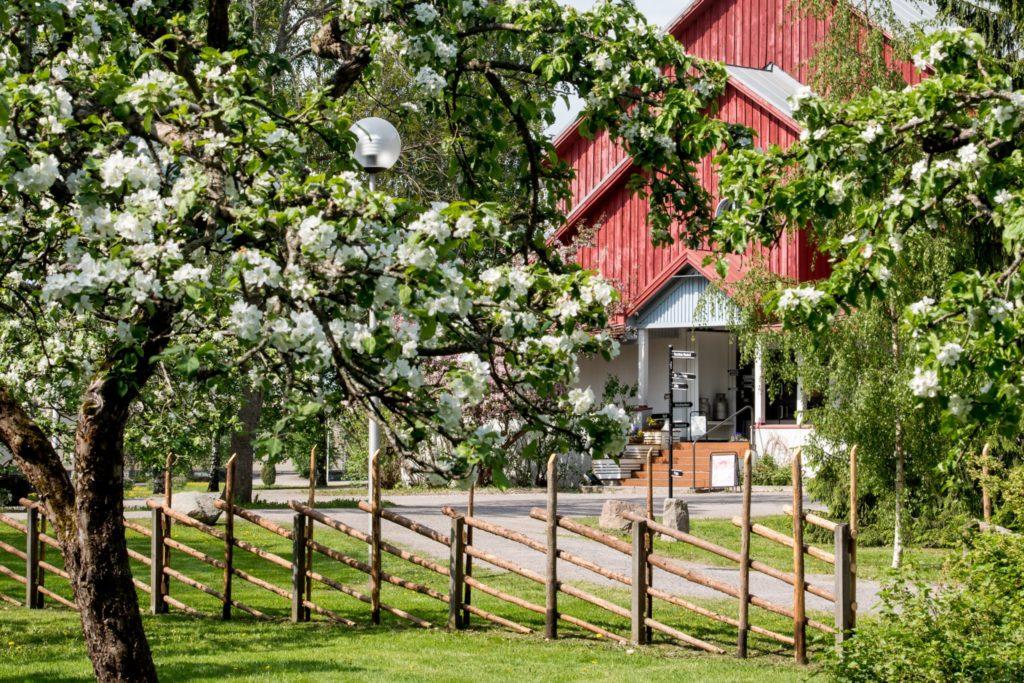 Krapi is a mini resort located only 15 minutes away from Helsinki airport in a countryside location offering a perfect get-away from your everyday routines & beautiful  surroundings to your wedding.
Hotel Krapi's peaceful setting and many cultural attractions in the Lake Tuusula area make it the perfect place for vacationing couples. The hotel's staff is friendly and helpful aiming to make your stay as comfortable as possible.
Experience something new, eat delicious food, escape from routines and enjoy the lovely company of the loved ones. What else do you need?
Cafe Damascus / Helsinki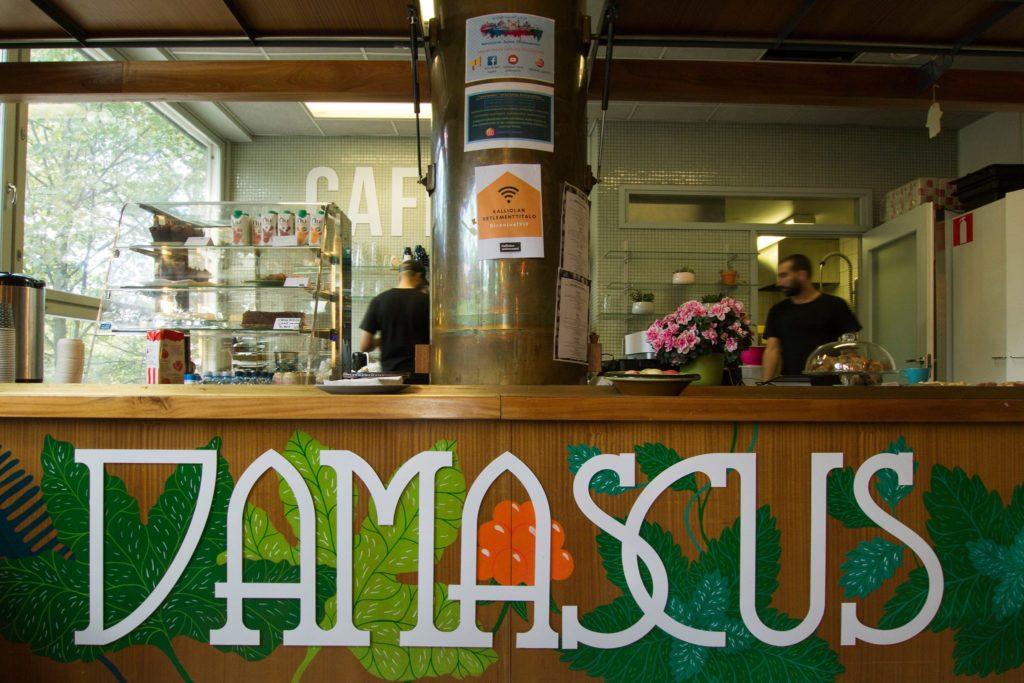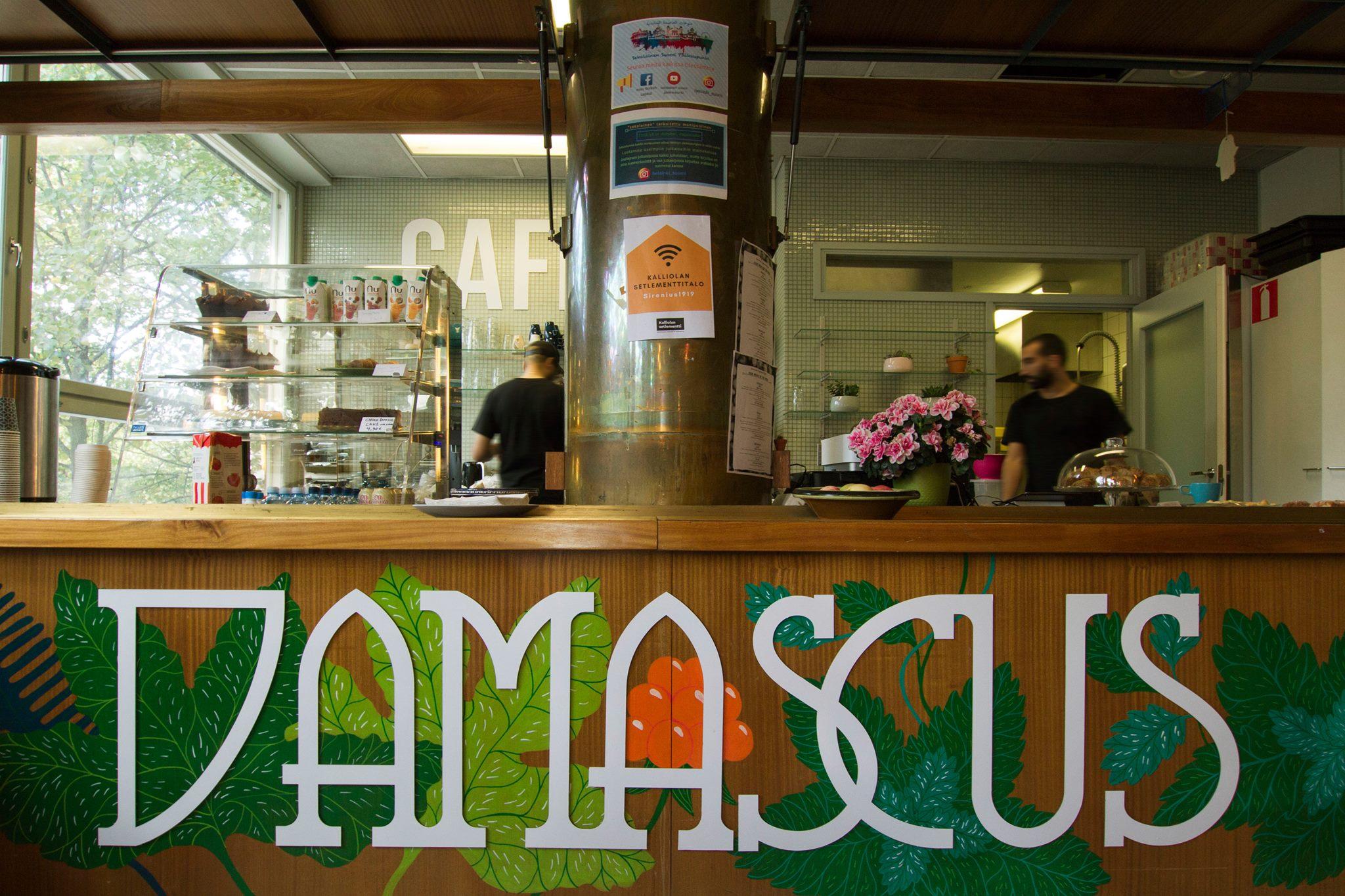 "Home is where we are together" is a concept that Cafe Damascus is built on. The idea was a result of Syrian-Finnish encounter and friendship. "We exist to build a community by providing nutritious and delicious food from our grandma's recipes. Our goal is to recreate our traditional Syrian dishes with a vegetarian and vegan twist", says one of the owners Hanan Sneih. Cafe Damascus is a multi-cultural safe place and highly recommended for diversity and inclusivity.
World of TRE / Helsinki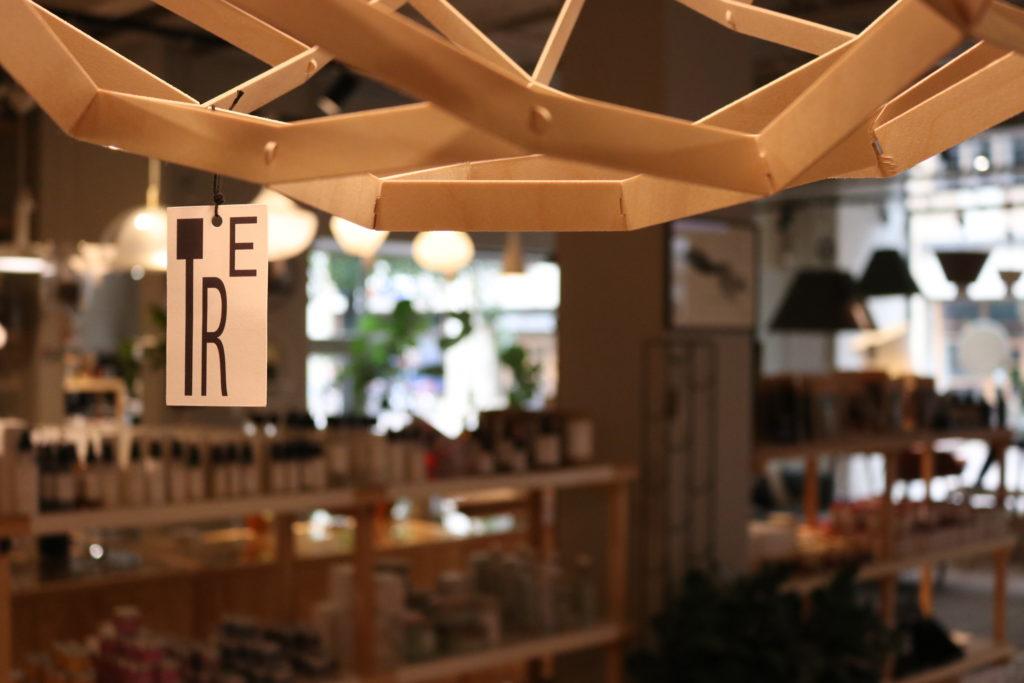 World of TRE is a lifestyle store for Finnish design in downtown Helsinki and online with wide range of design, furniture, lifestyle products, cosmetics and fashion. World of TRE has also a TRE Salon showroom , TRE summer shop in the Tori Quarters and the mobile store TRE Wheels.
Taiga Colors / Helsinki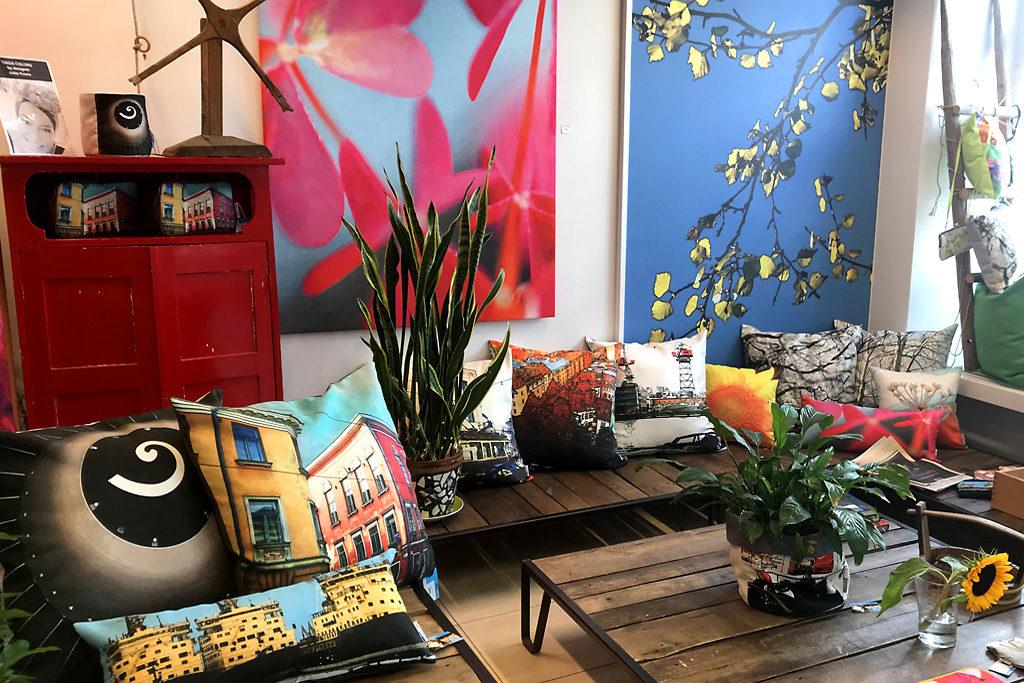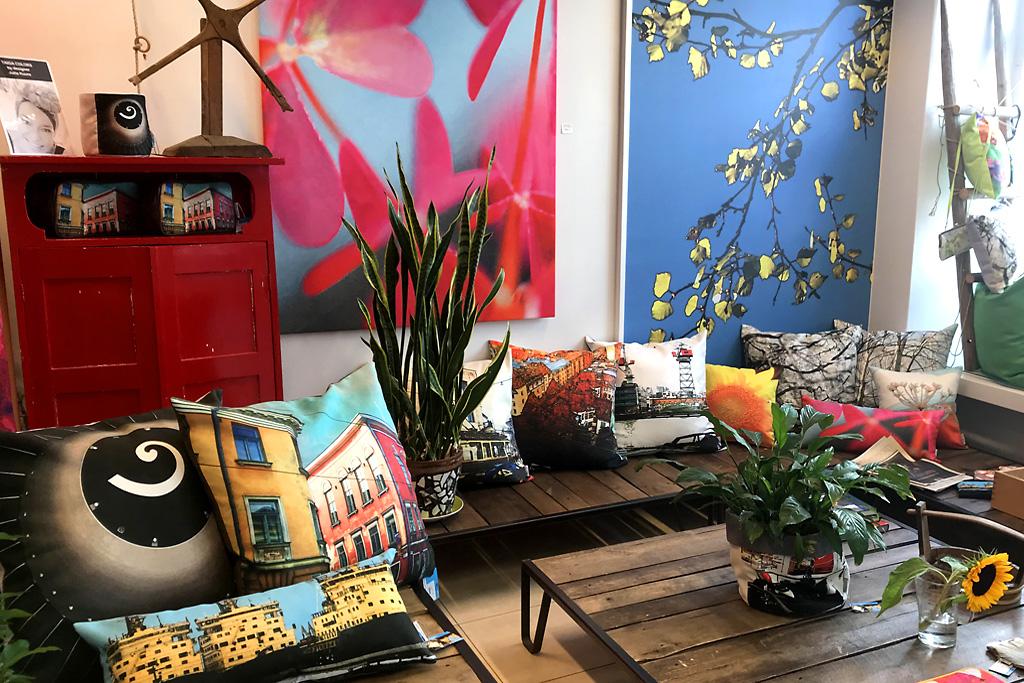 The design store with a story in the heart of Helsinki. The store is full of colors and cushions. The founder of Taiga Colors is photographer and designer Jutta Kuure. You can read the inspirational story behind Taiga Colors here.
The Island of Lonna / Helsinki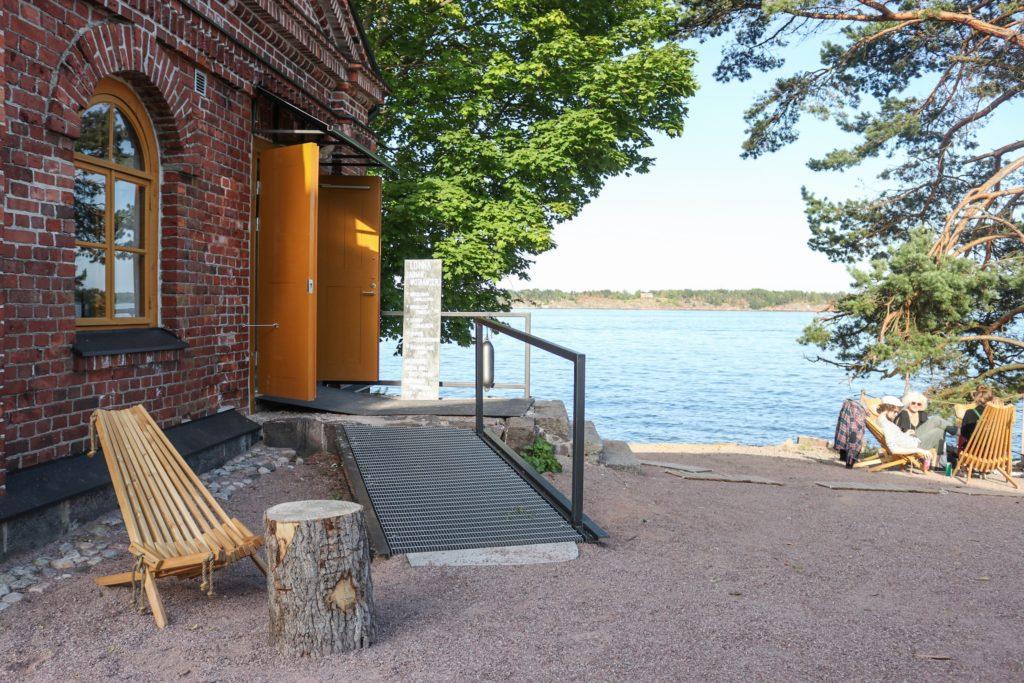 Welcome to the charming little island of Lonna, just outside Helsinki. You can reach this island with a ferry in just 10 minutes from the market square in Helsinki. This is a place where you can forget your worries and just relax and enjoy the sea. There are a couple of restaurants on the island, a public sauna and lots of fresh air.
Yoo-hoo! Tours / Helsinki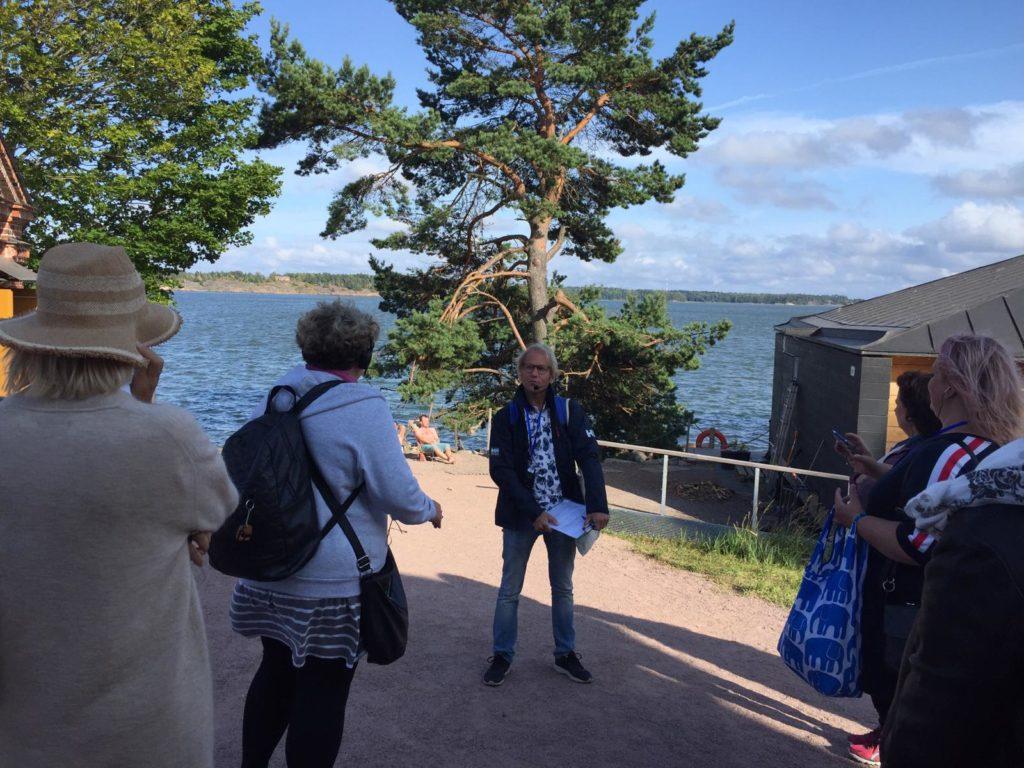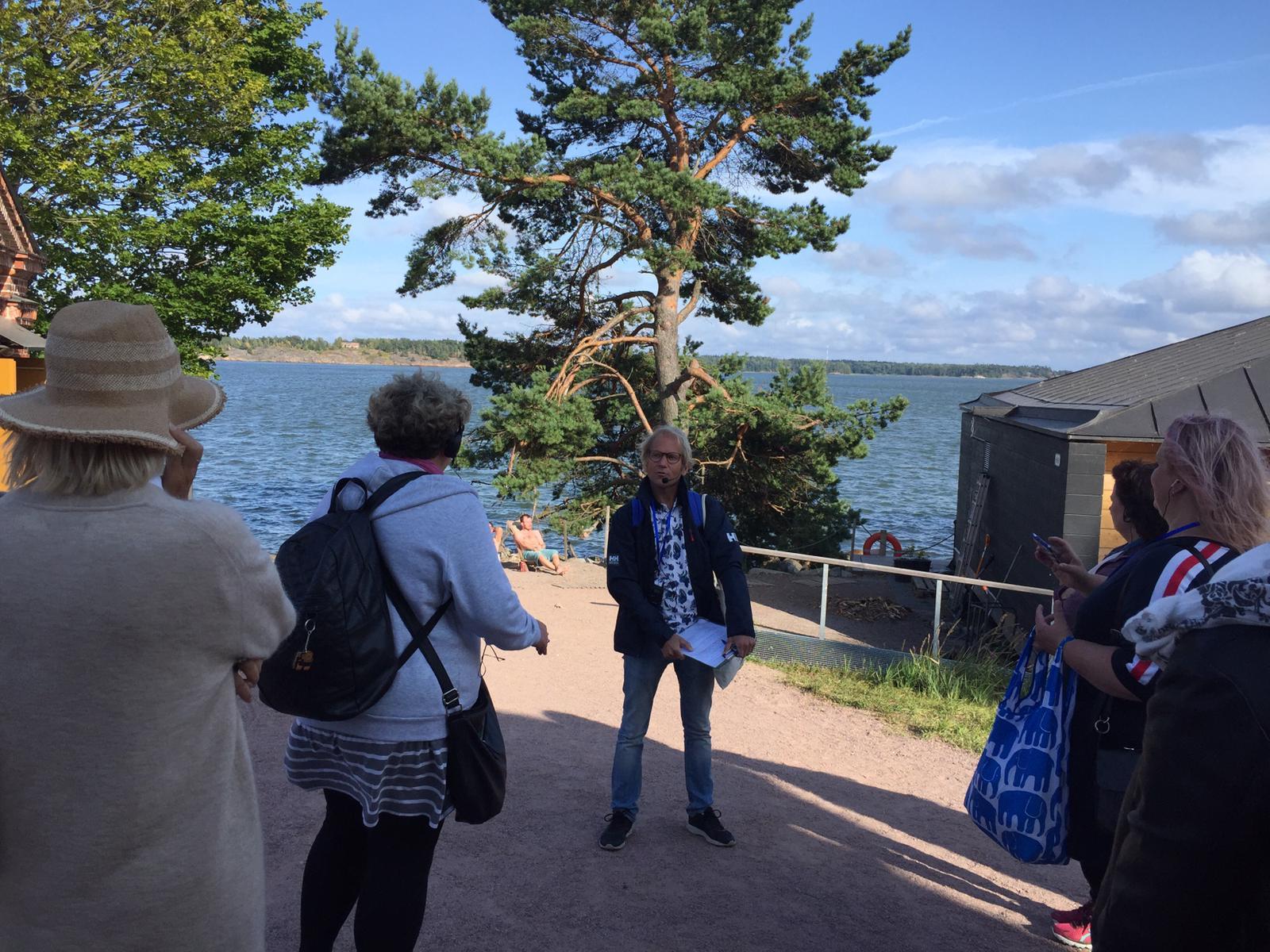 Yoo-hoo! Tours offers different tours in and around Helsinki by an authorized Helsinki Guide. We can also tailor private tours according to your individual needs, whether you visit Helsinki by yourself, with your loved one, your family or even in a bigger group. We can organize for example walking or biking tours, tours at the Helsinki archipelago and visits to other cities like Tallinn, the capital of Estonia, or the picturesque old town of Porvoo. We will also launch in June 2020 a walking tour "HELSINKI GAY WALK – History of Helsinki under the rainbow". This activity will take you to the stories and places of developing gay community of Helsinki from early 1900s until the recent days. Check our websites for this and other information!
Happy Guide Helsinki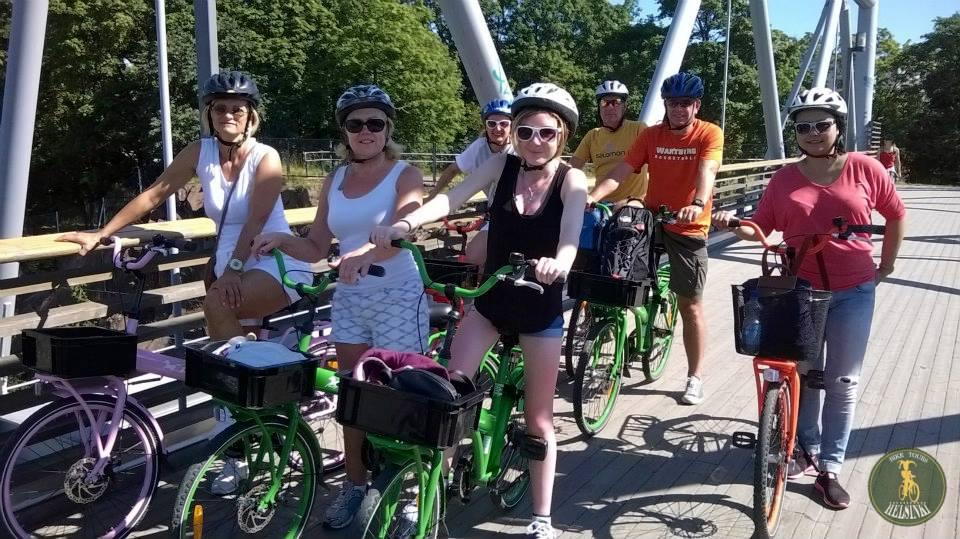 Sunny and sustainable guide services in Helsinki. One of the guided tour is Tom of Finland experience. You can walk the streets once wandered by one Touko Valio Laaksonen who is much better known for his artist name –  Tom of Finland. Tom held residency in Helsinki for the major part of his life and during this time many important happenings took place in the capital of Finland.
Music Theatre Kapsäkki / Helsinki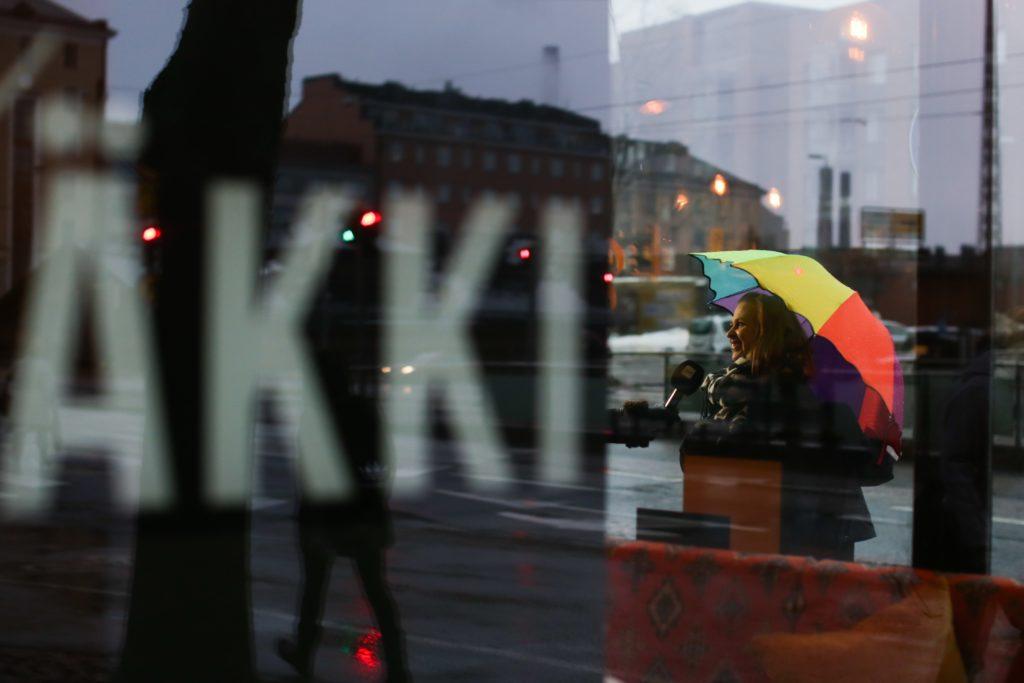 Music Theatre Kapsäkki is located in Sörnäinen close to the popular hipster area of Kallio in Helsinki. Its' programme consists of concerts, club nights and musical plays that suit viewers of all ages. As music is an international language, a significant part of shows can be enjoyed with no comprehension of the Finnish language. Kapsäkki has been promoting LGBTQ rights with pride, for example arranging the "Finally getting married" event on the 1st of March 2017 when the same-sex marriage law came into force in Finland. 8 couples were celebrating their wedding in the Theatre together with lifeof2men Hannu and Raul. Also Kapsäkki Goes Pride event during the Helsinki Pride week has become a phenomena.